Am I the only one who lives in their kitchen during the holiday season? As soon as December is here, I feel like I'm constantly baking. There's parties, church events, family gatherings, and lots of baking to do for all my loved ones. One of my favorite things to bake are cupcakes!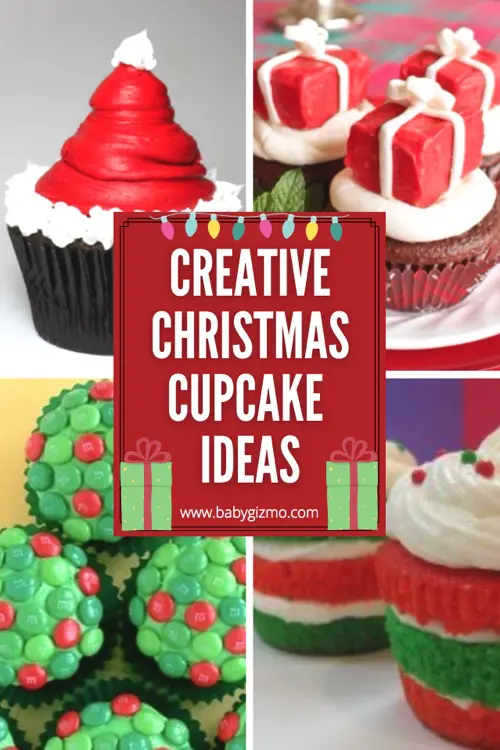 There are so many clever things you can do with cupcakes and today I wanted to share some Christmas cupcakes ideas that are sure to be loved by all. Enjoy!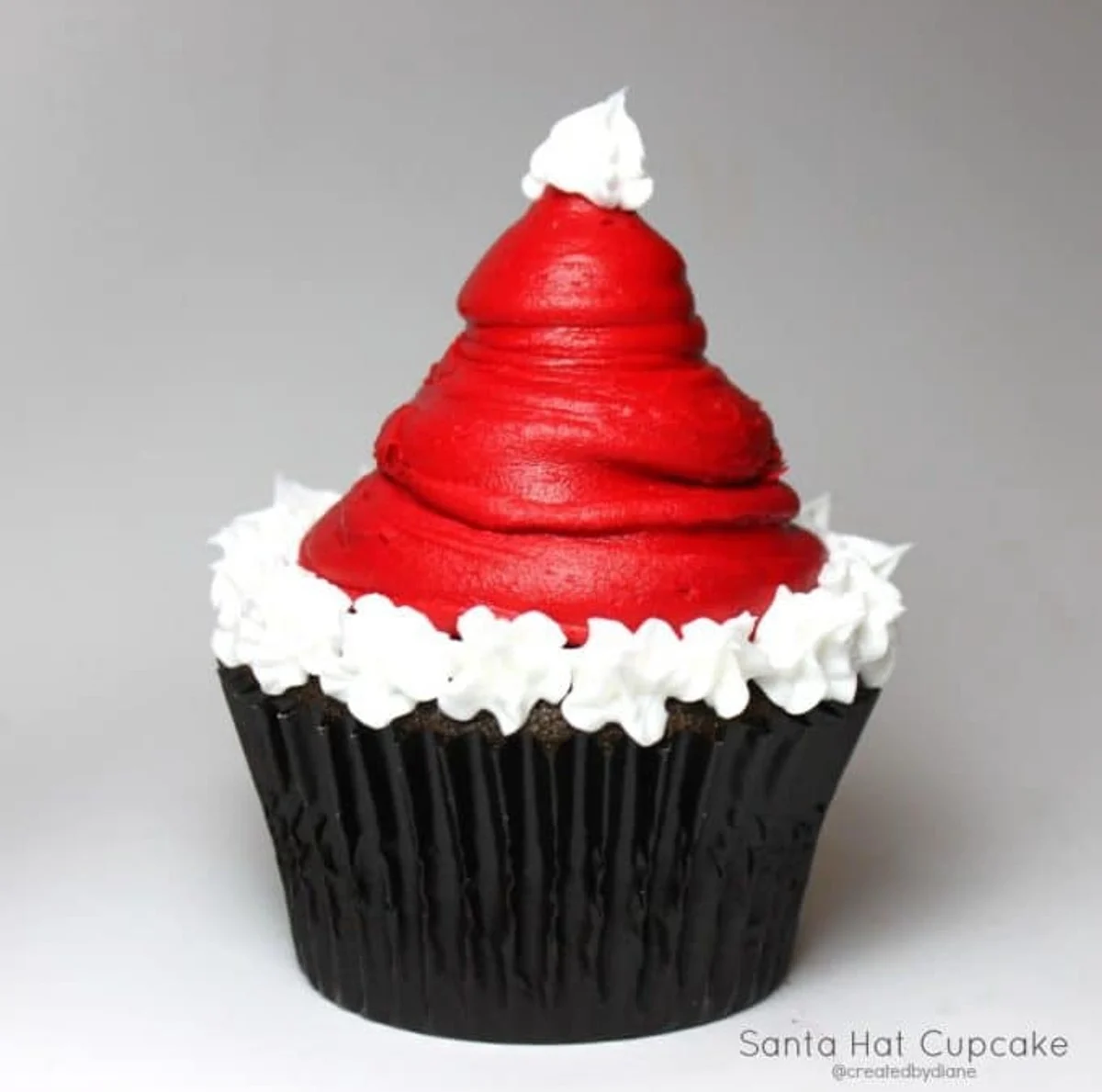 Santa's Hat. These clever little cupcakes from Created By Diane are perfectly piped to look like the big jolly guy's Christmas hat. They might even look extra festive with a touch of glittery sugar sprinkles all along the edge.
Santa Hat Cupcake
I just love red and white, and had to make a Santa Hat Cupcake that was chocolatey and delicious!
Check out this recipe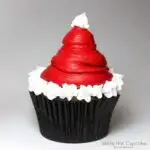 Santa Cupcakes. This idea from Preppy Kitchen claims to be easy enough for your kids to make!
Santa Cupcakes
These delicious chocolate cupcakes topped with cute little Santas made with buttercream will bring holiday cheer to the table and delight your guests!
Check out this recipe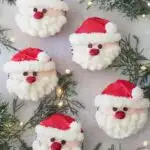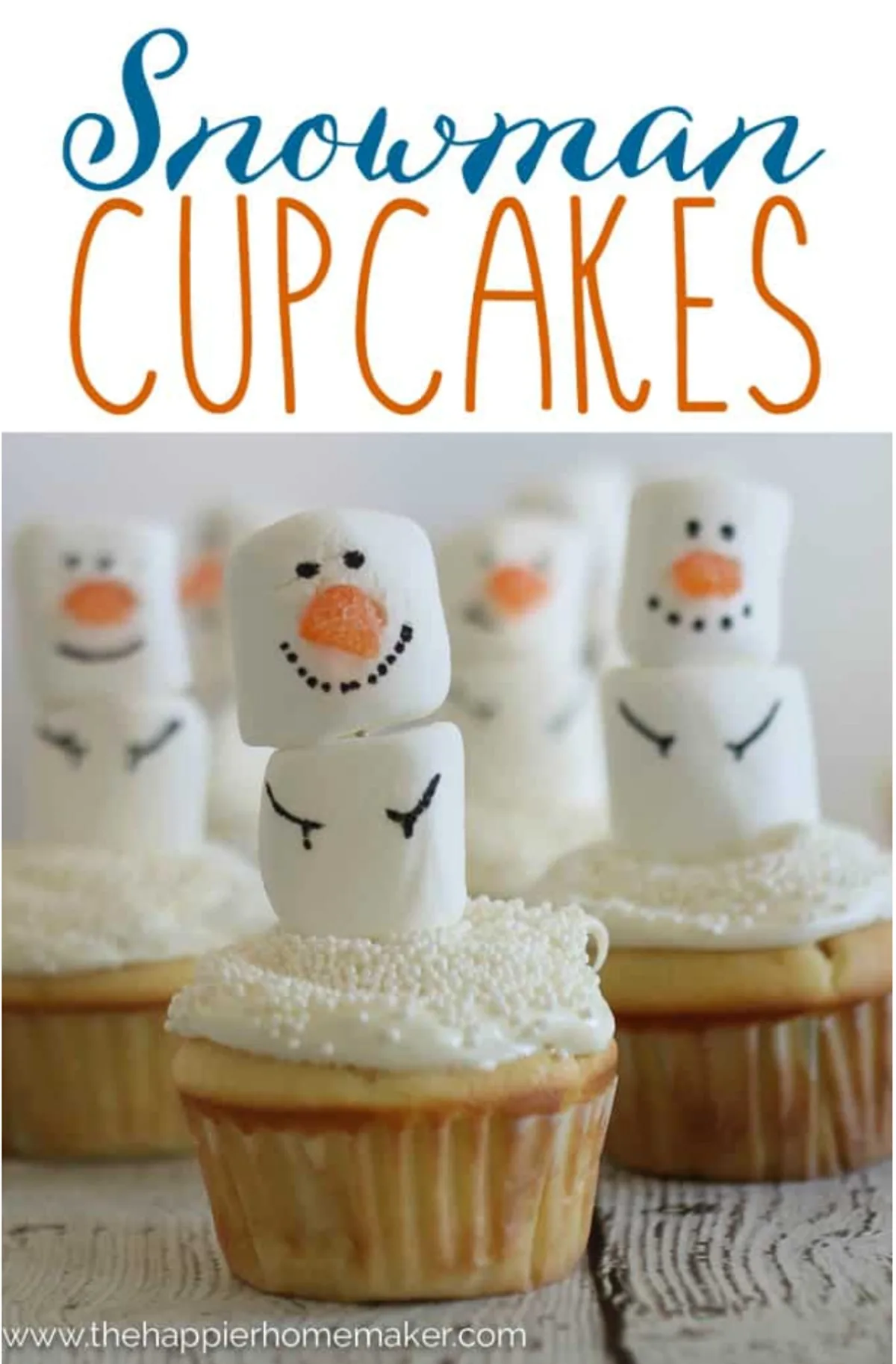 Snowman Cupcakes. I'm in love with these adorable snowman cupcakes from The Happier Homemaker. Use marshmallows to create these cute snowy guys right on top of your cupcake, then gobble them down and enjoy!
Snowman Cupcakes
Snowman Cupcakes are a deceptively simple and remarkably cute Christmas cupcake perfect for parties! These cupcakes are made with a cake mix base and decorated with frosting, sprinkles, and marshmallows.
Check out this recipe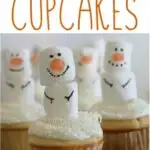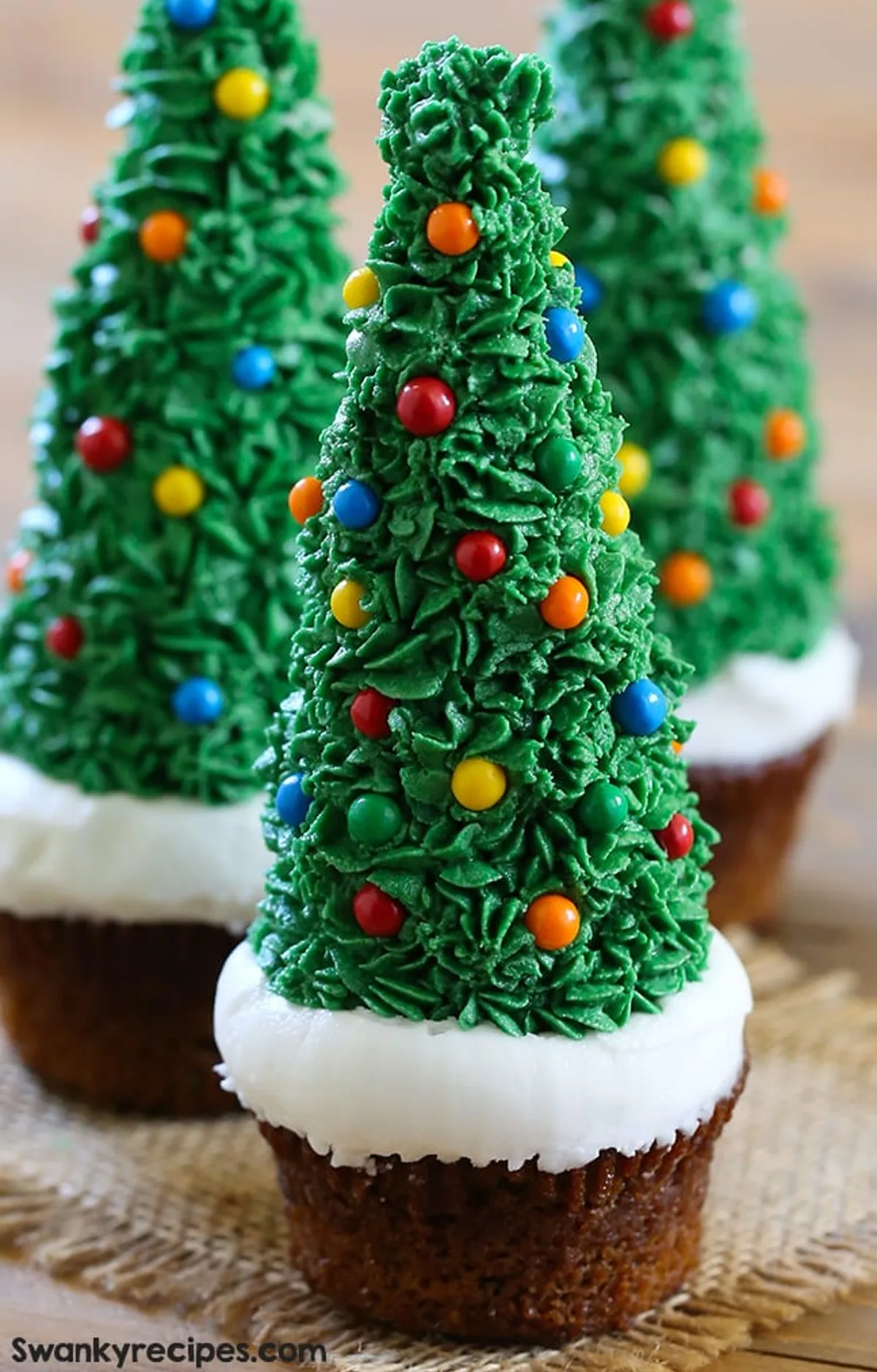 Christmas Tree Cupcakes. If you're like me and aren't the most artsy person, then you need a simple cupcake recipe that is still festive and perfect for Christmas. This idea from Swanky Recipes is just the one for you! Using a ice cream cone, go to town decorating the tops with sprinkles or candies of your choice so your little cupcake trees are full of lights and ornaments. Done!
Christmas Tree Cupcakes
Easy Christmas Tree Cupcakes with gingerbread cake, snowy frosting and an ice cream cup decorated with frosting. These Christmas cupcakes are perfect for the holiday season and are a lot of fun to make.
Check out this recipe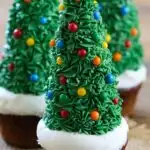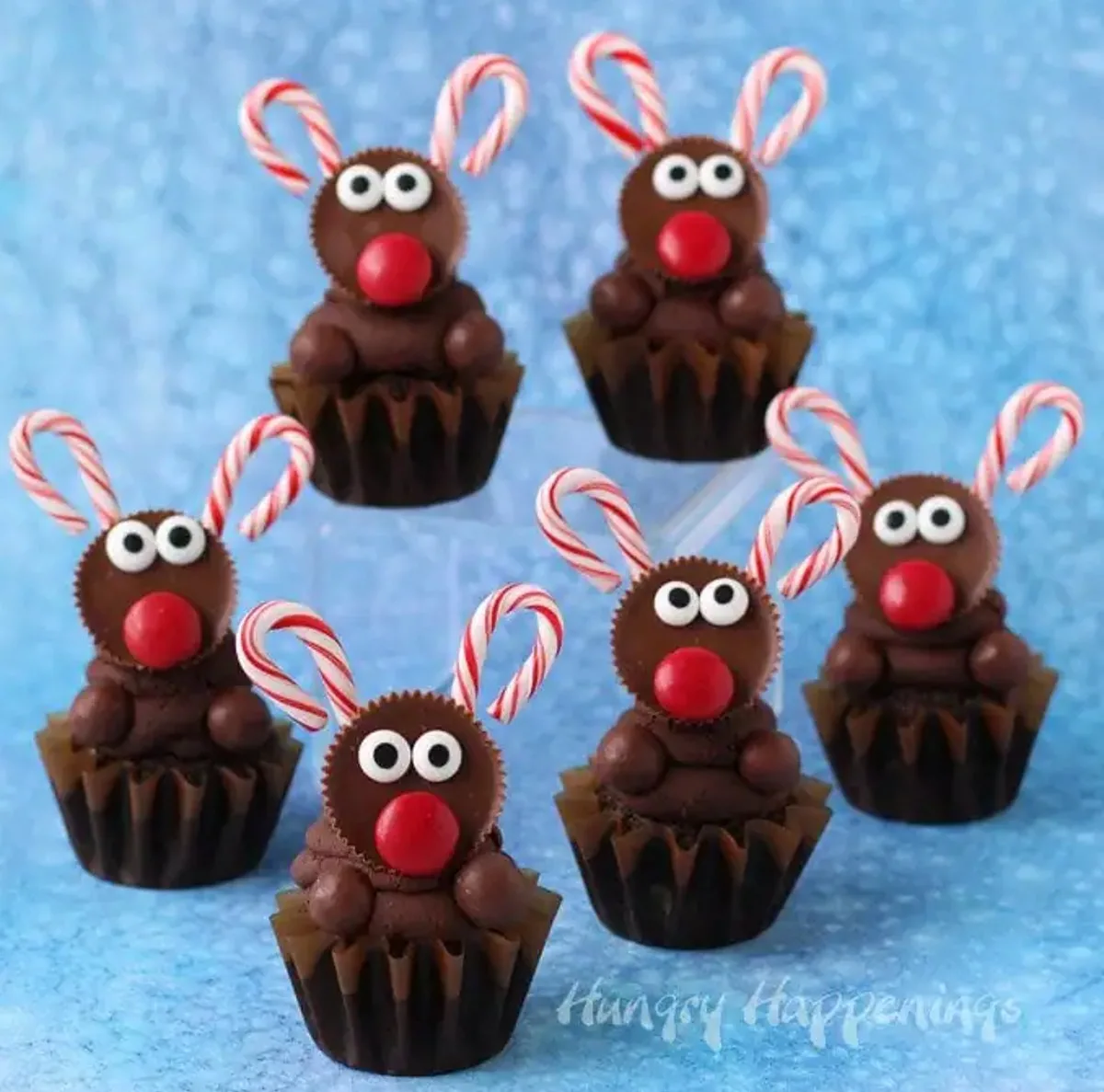 Reindeer Cupcakes. These little reindeer cupcakes from Hungry Happenings are adorable- check out the antlers made from candy canes! Make sure you make a cupcake for every one of Santa's reindeers and don't forget to put a red M&M on Rudolph's nose!
Reindeer Cupcakes
Rudolph with his chocolate peanut butter cup head, shiny red candy nose, candy cane antlers, and malted milk ball hooves never looked so sweet.
Check out this recipe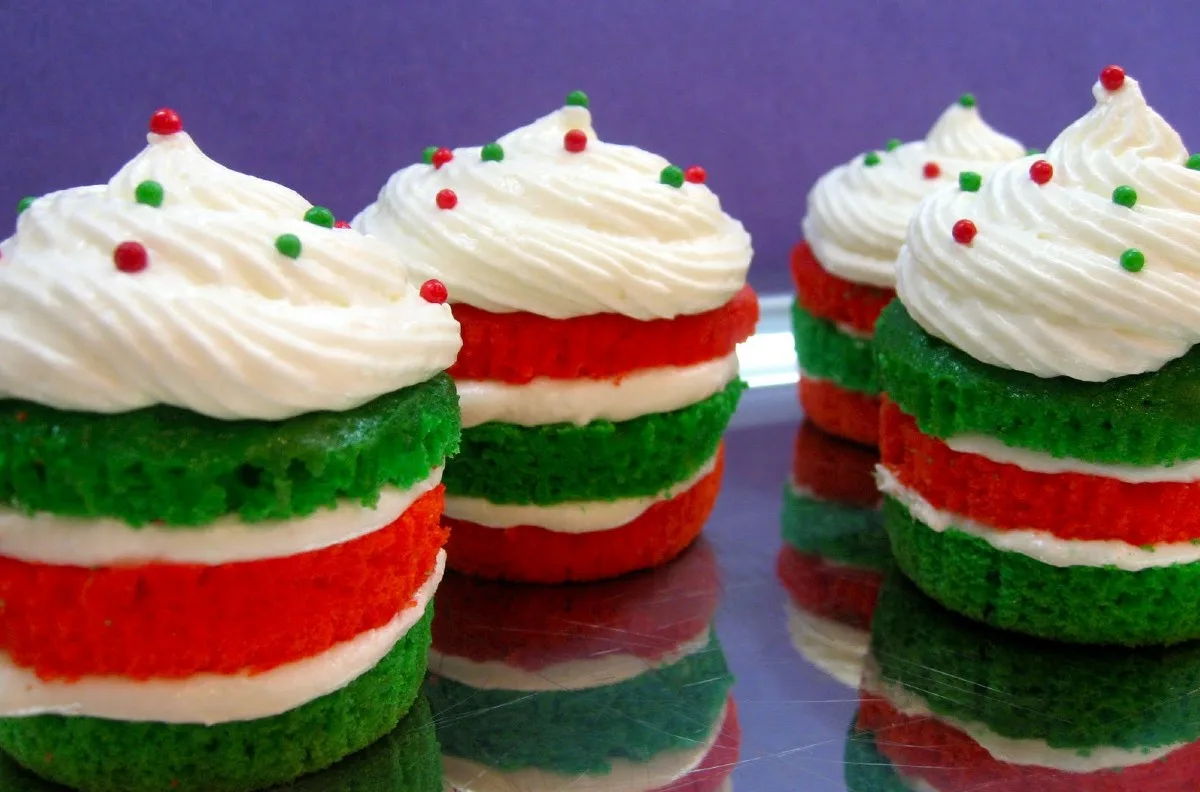 Red And Green Layered Cupcakes. I know about layering a cake, but never heard of layering cupcakes! This clever idea from Sugar Swings shows us how to layer red and green mini cake layers for cupcake that would be perfect for your Christmas party guests.
Christmas Layered Cupcakes
These layered, Christmas Cupcakes are adorable and easy to make!
Check out this recipe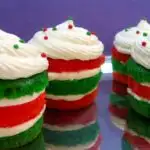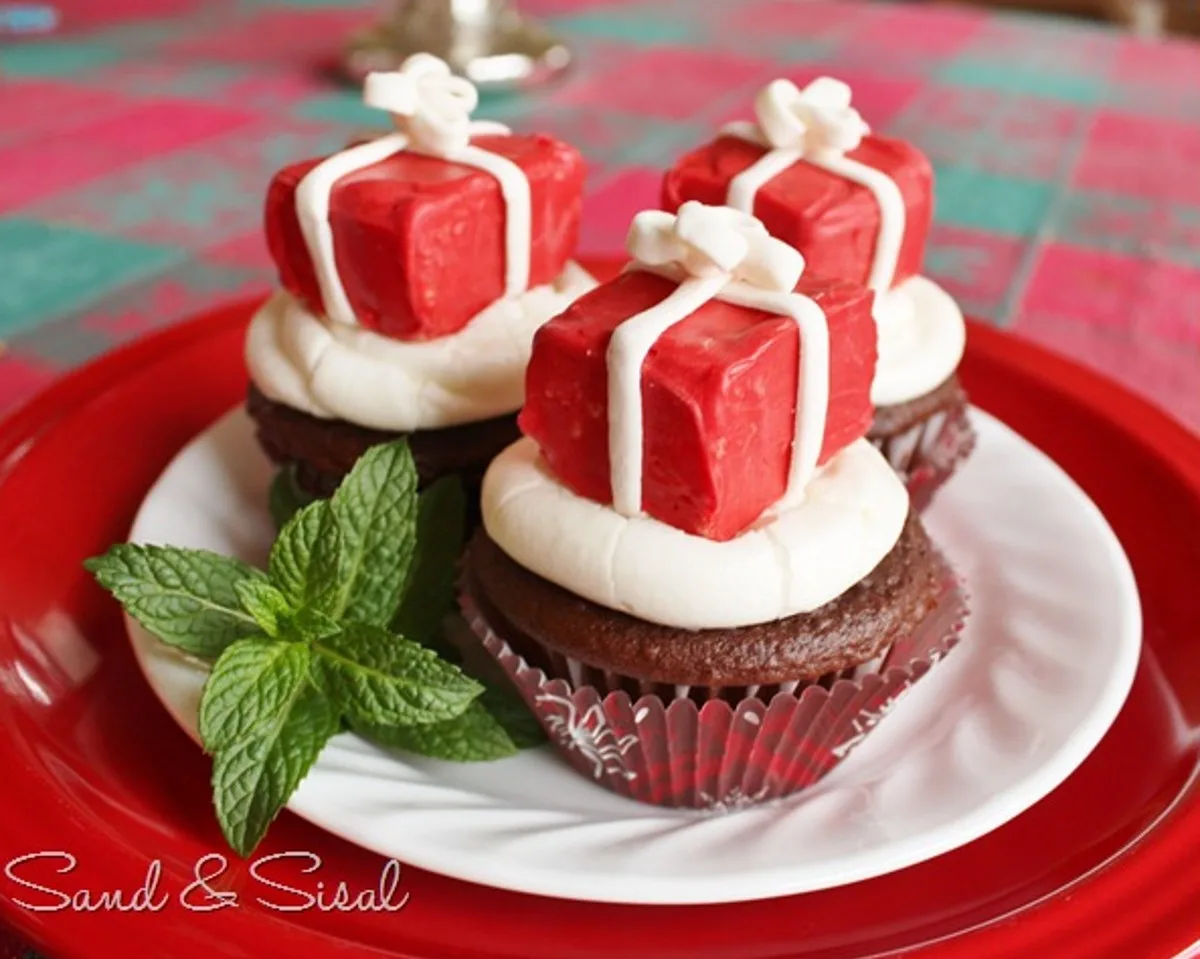 Present Cupcakes. This creative idea from Sand And Sisal. uses Rice Krispie treats to form squares that are then covered with melted red chocolate to look like little gift wrapped presents! There's also a Christmas mint Hug candy inside each cupcake for a little extra kick!
Christmas Present Cupcakes
These Christmas Present cupcakes are adorable and rather easy to make for the holidays.
Check out this recipe