Nutella is the delicious hazelnut chocolate spread that everyone loves! Everyone loves it, right?!? So we felt it would only be right to round up some of the best nutella recipes. From breakfast ideas to desserts to even nutella chicken, we've got it all right here!
WHAT IS NUTELLA?
Nutella is a brand of sweetened hazelnut cocoa spread. Nutella is manufactured by the Italian company Ferrero and was first introduced in 1964.
The main ingredients of Nutella are sugar and palm oil (greater than 50%). It also contains hazelnut at 13%, cocoa solids, and skimmed milk. In the United States and the United Kingdom, Nutella contains soy products. Nutella is marketed as "hazelnut cream" in many countries. Under Italian law, it cannot be labeled as a "chocolate cream", as it does not meet minimum cocoa solids concentration criteria. Ferrero uses 25 percent of the global supply of hazelnuts, however not all of this is used exclusively in Nutella.
WHERE CAN I BUY NUTELLA?
You can pick up a jar of Nutella basically everywhere, it seems. It is sold in most of your local grocery stores, as well as, on Amazon.
WAS NUTELLA DISCONTINUED IN 2020?
No. We aren't sure who started that rumor but Nutella is still being sold everywhere. Maybe it was just another cruel joke of 2020 but Nutella was not discontinued.
Nutella Crepes
Nutella crepes are probably the most popular way to use this spread, as no-one can resist this warm and delicious dish. Nutella Crepes are so easy to make: blend the batter, cook it in a skillet, and slather with Nutella!
Check out this recipe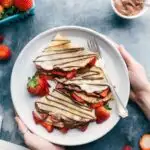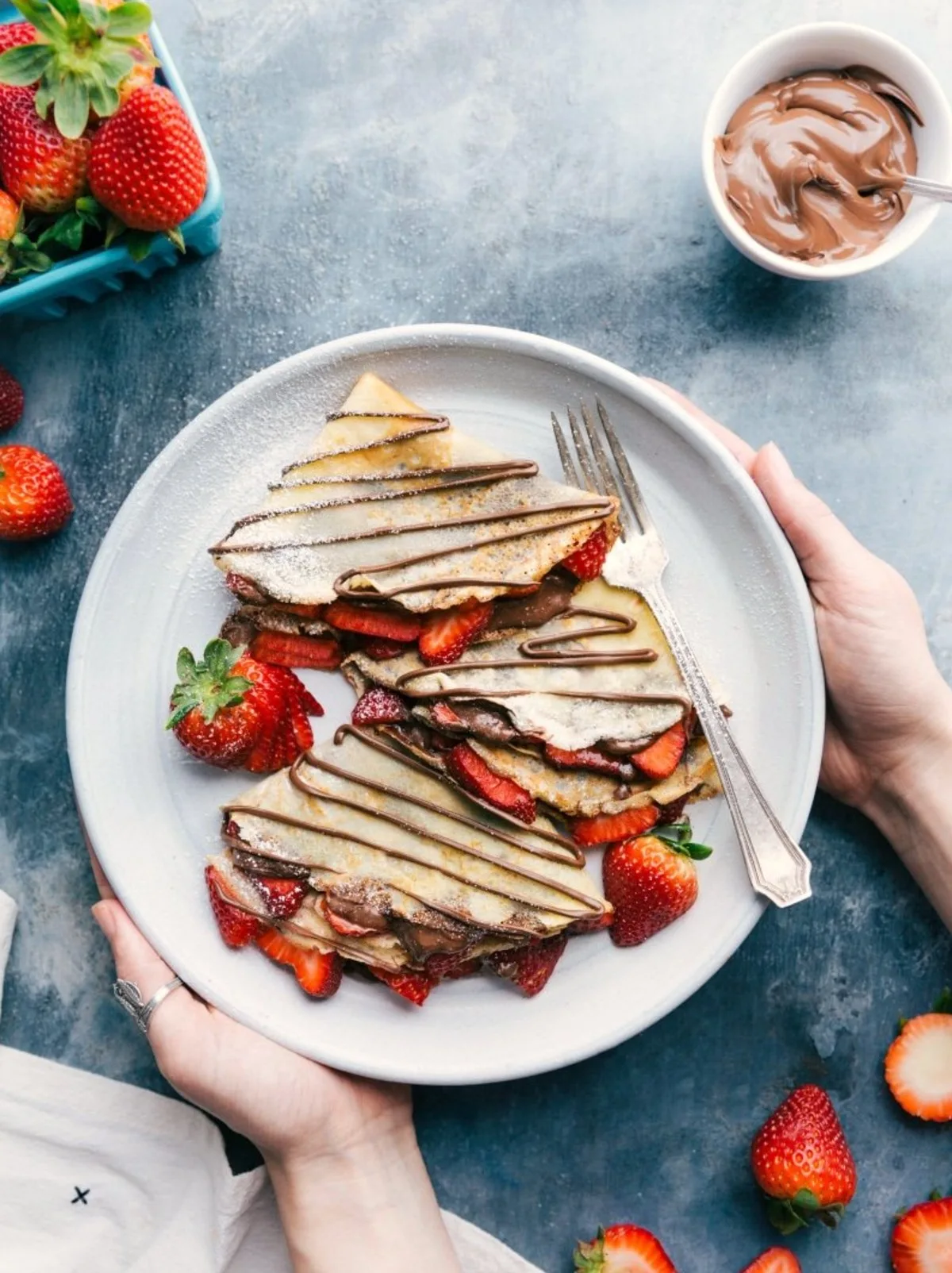 Nutella Stuffed French Toast Rolls
These are so good and sweet that they don't only have to be for breakfast. They are certainly worthy of serving for a dessert or a snack.
Check out this recipe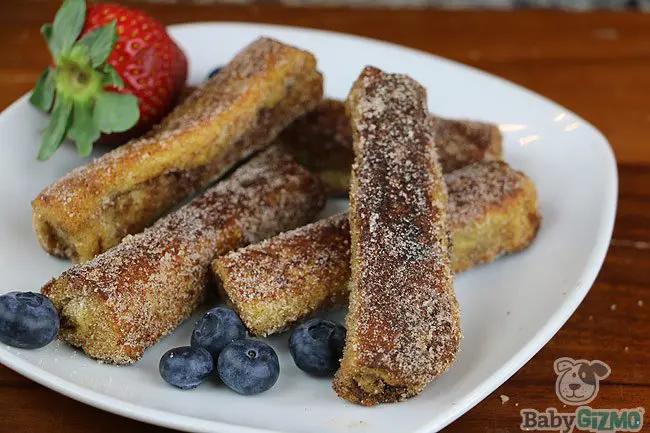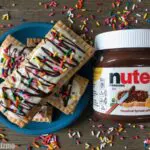 Nutella Cookies
Cookies are a great thing to add nutella to- it adds a unique chocolate flavor to otherwise same old cookies! Plus, these cookies only need THREE ingredients!
Check out this recipe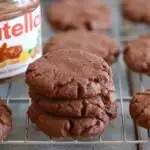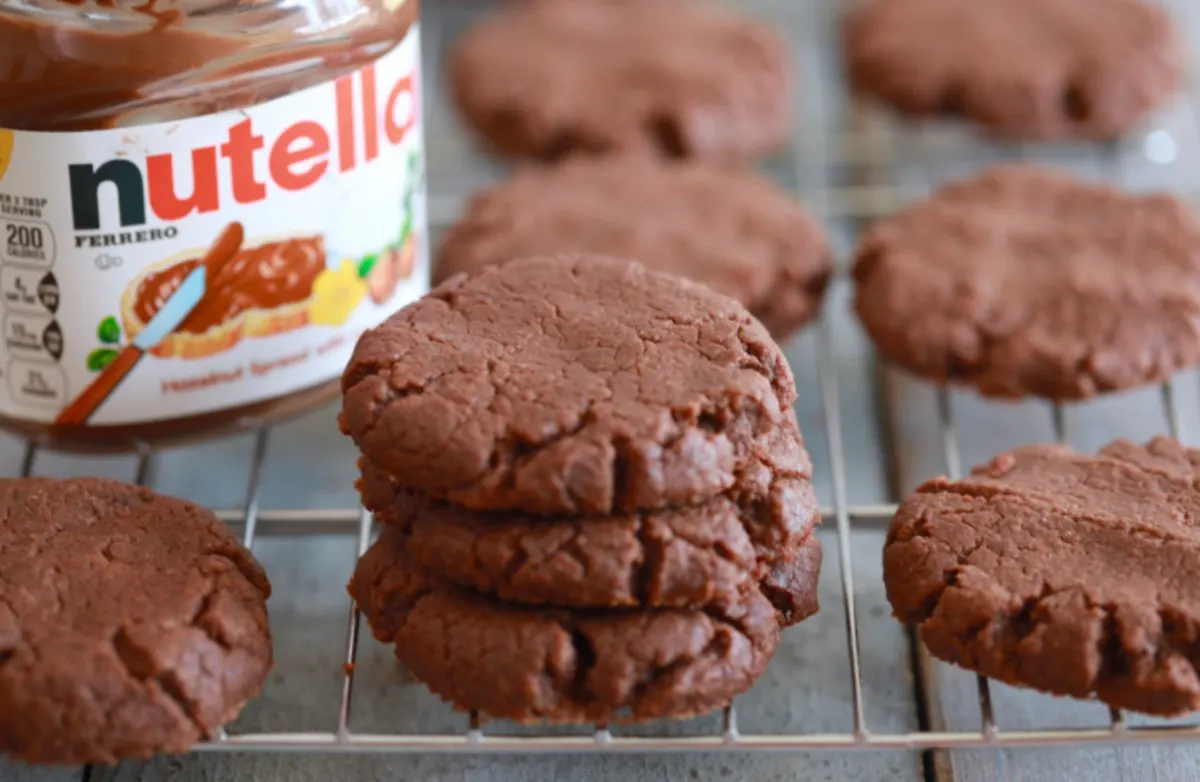 Grilled Nutella Banana Sandwich
Keep it nice and simple with this sandwich which combines three favorites: bread, nutella, and sliced bananas.
Check out this recipe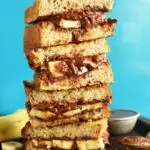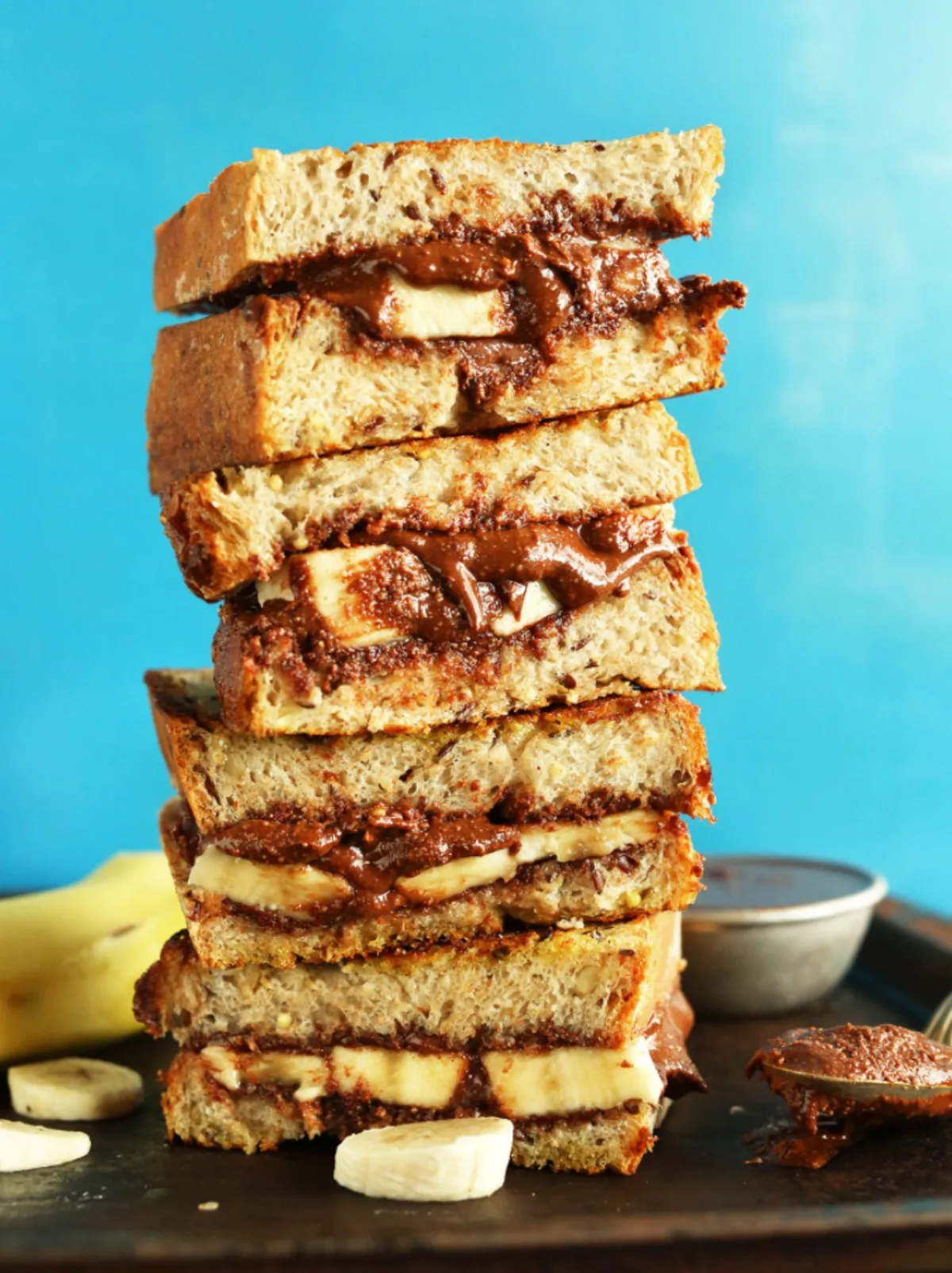 Nutella Stuffed Pancakes
Nutella Stuffed Pancakes are fluffy pancakes filled with a thick layer of creamy Nutella. These are an extra special homemade pancakes are a chocolate lovers dream!
Check out this recipe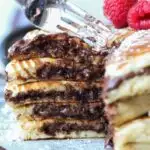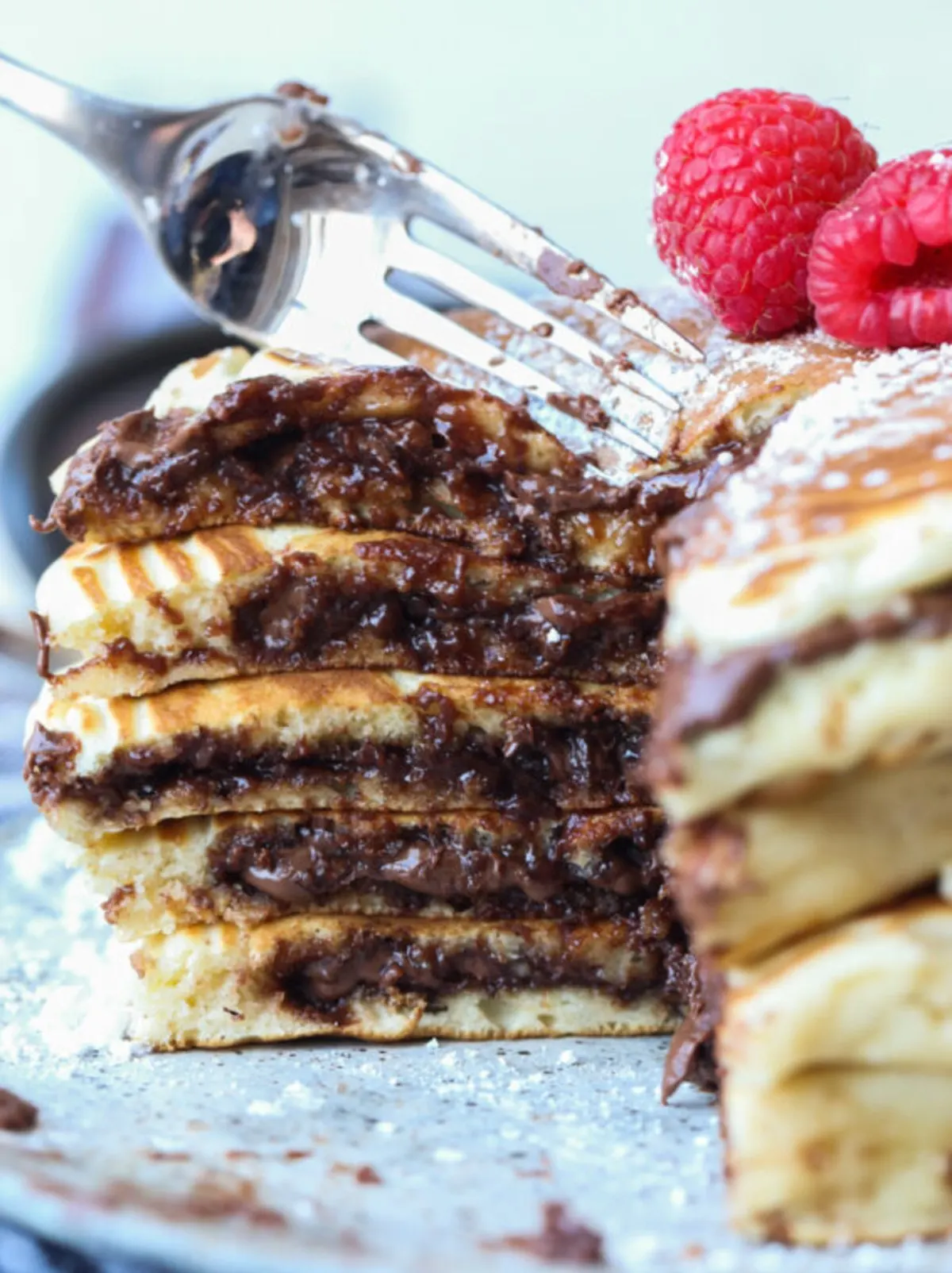 Nutella Brownies
Completely outrageous Nutella brownies!! They're rich, fudgy, chewy, dense, and perfect!
Check out this recipe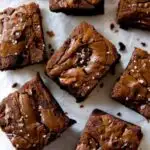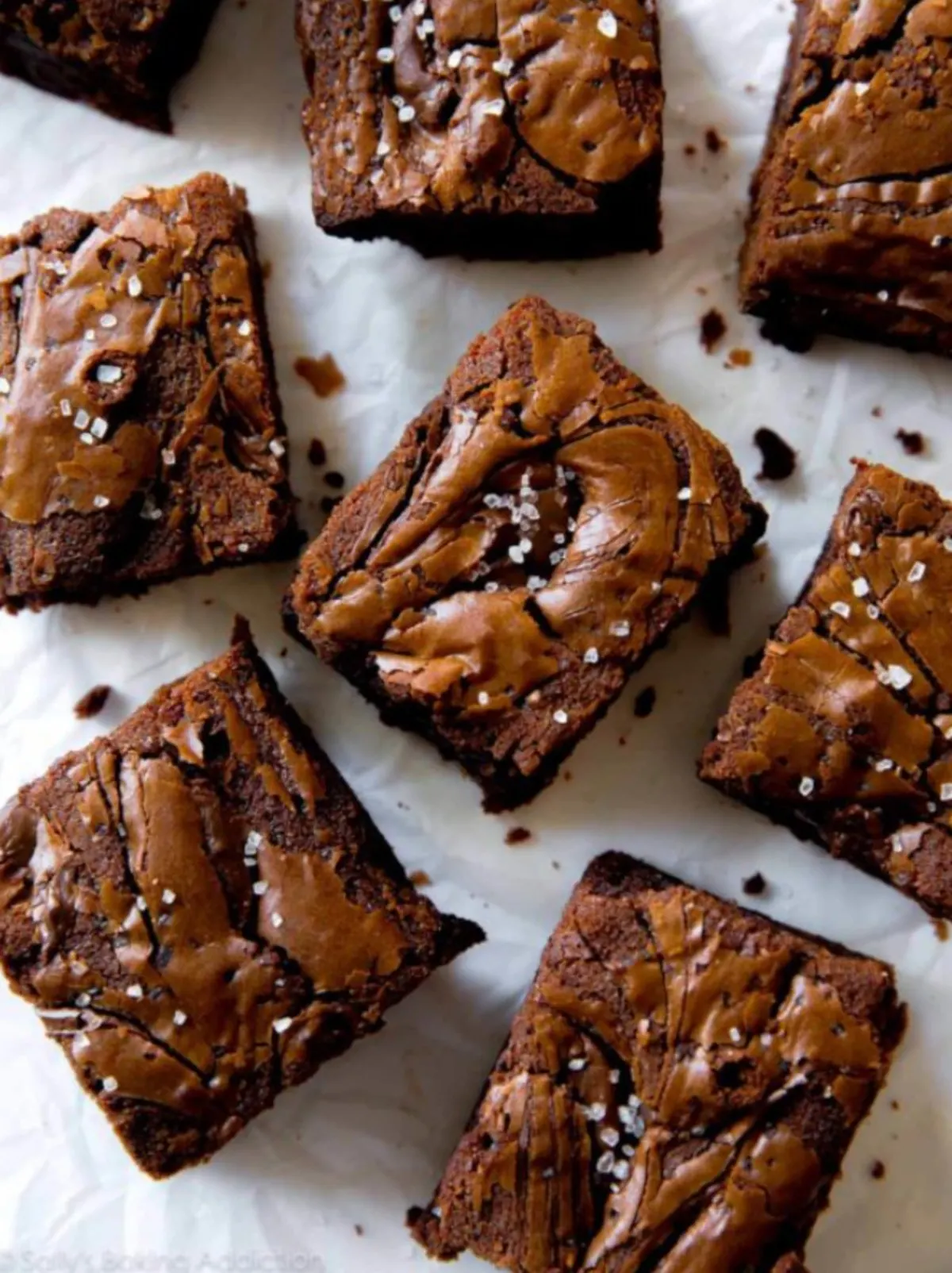 Nutella Swirl Waffles
The waffles are gorgeous, rich, and chocolatey. The best part is that they can be served with syrup for breakfast or with a scoop of vanilla bean ice cream for dessert!
Check out this recipe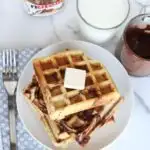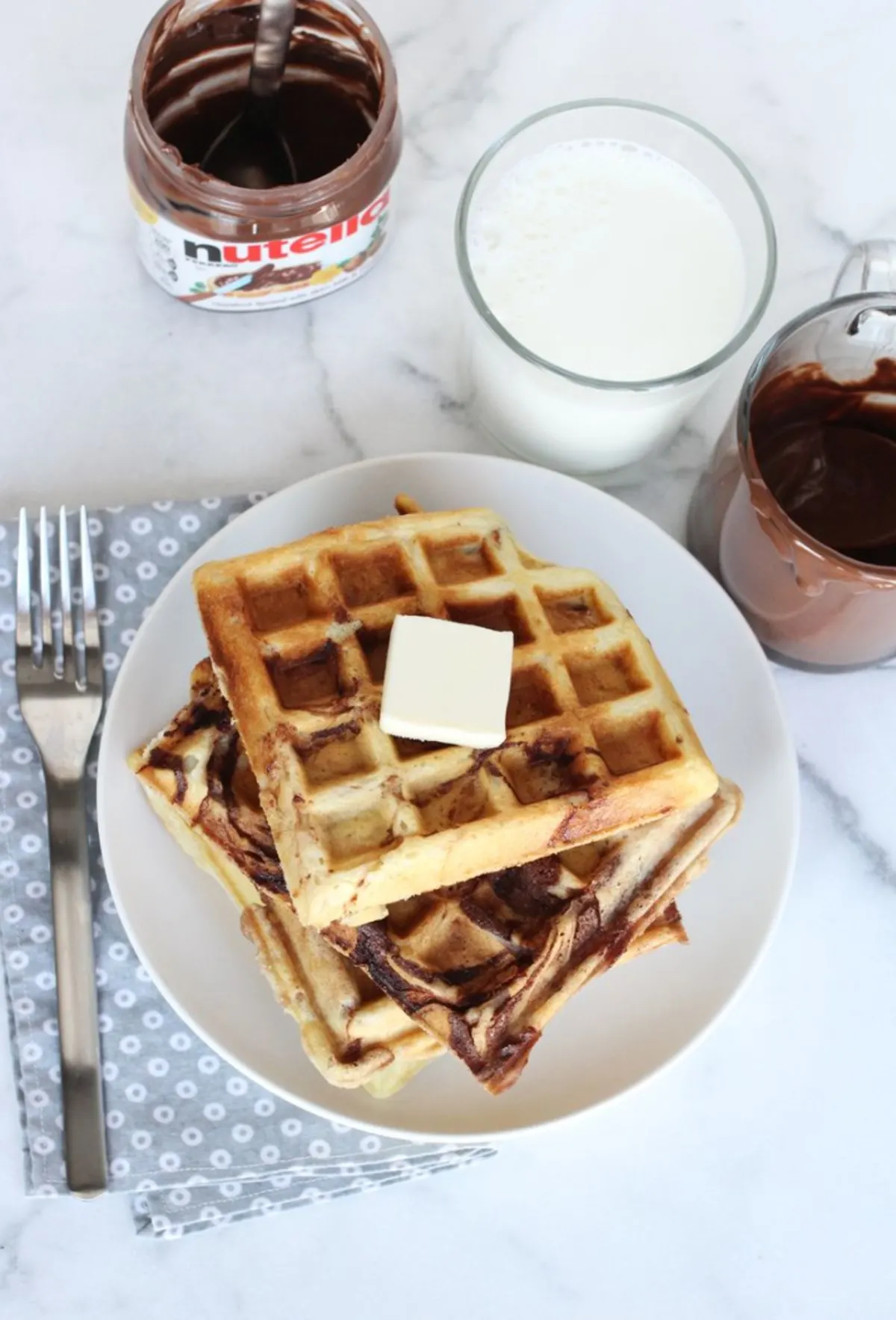 Chocolate Nutella Cupcakes
This is a chocolate cupcake topped with a chocolate nutella buttercream frosting. Yes, this is probably what they serve in heaven.
Check out this recipe