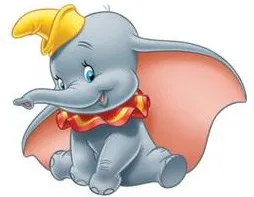 My son absolutely loves Disney movies. Really, what kid doesn't? When I was a child I had every Disney movie ever made on VHS and I love that my mom still has every single one of them so my son can watch them, too. Yes, we are weird and still have VCR's. I wanted to share five Disney movies that are perfect for little kids today. I promise your children will ask to watch these time and time again.
1. Dumbo. Dumbo not only has a cute story line with adorable characters, it has great lessons to be learned. It teaches kids to embrace differences and that it's wonderful that not everyone is exactly the same. Dumbo also has hands down THEE best music. My sons favorite song ever is from Dumbo- Baby Mine. It is the sweetest lullaby and I sing it to him daily.
2. 101 Dalmations. This movie is such a classic. It's a great one for kids because it's not too scary. Even the villain, Cruella Deville is funny and her sidekicks are hilarious. Pretty much all kids love dogs and 101 of them can't be beat. I love that this movie really puts value on family and friends and sticking together.
3. Peter Pan. This may just be my favorite Disney movie, too. Peter Pan is probably the most suitable Disney movie for both boys and girls. What kid doesn't want to fly with Peter Pan and Wendy, go to Neverland, and stand up to Captain Hook and his pirate pals? I remember wishing Tinker Bell would sprinkle me with pixie dust when I was little and I can't help but wish I could fly my son to Neverland so he would never grow up when I watch it now.
4. Finding Nemo. This is such a sweet movie about the love and bond between a father and son and shows that the bond between family is unbreakable. This movie is funny, the characters are adorable, and Dory the fish is hilarious. Finding Nemo is beautifully animated and little kids who may not quite be able to follow the story line will love the beautiful and bright characters and colorful animation.
5. Tangled. This movie has beautiful music and beautiful animation. I love that Disney took a typical princess story that only little girls would be interested in, and renamed it and morphed it into a story suitable for little boys, too. Flynn Ryder, the main male characer is rough and tough and little boys will enjoy watching this movie, too.
My family and I love all Disney movies. We think they are great family friendly movies that are entertaining for adults and kids alike. Each movie teaches valuable lessons that stick with children.
What is your child's favorite Disney movie? Do your kids watch Disney movies that you watched when you were a child? Leave me a comment and let me know.