The countdown to Mother's Day is on and I thought it would be fun to share a handful of my favorite home spa products with you all! Whether you're looking to buy something for your mom or mother-in-law or need a quick link to email to your husband or kids, this round up has a lovely selection of the very best … and all at a decent price point too!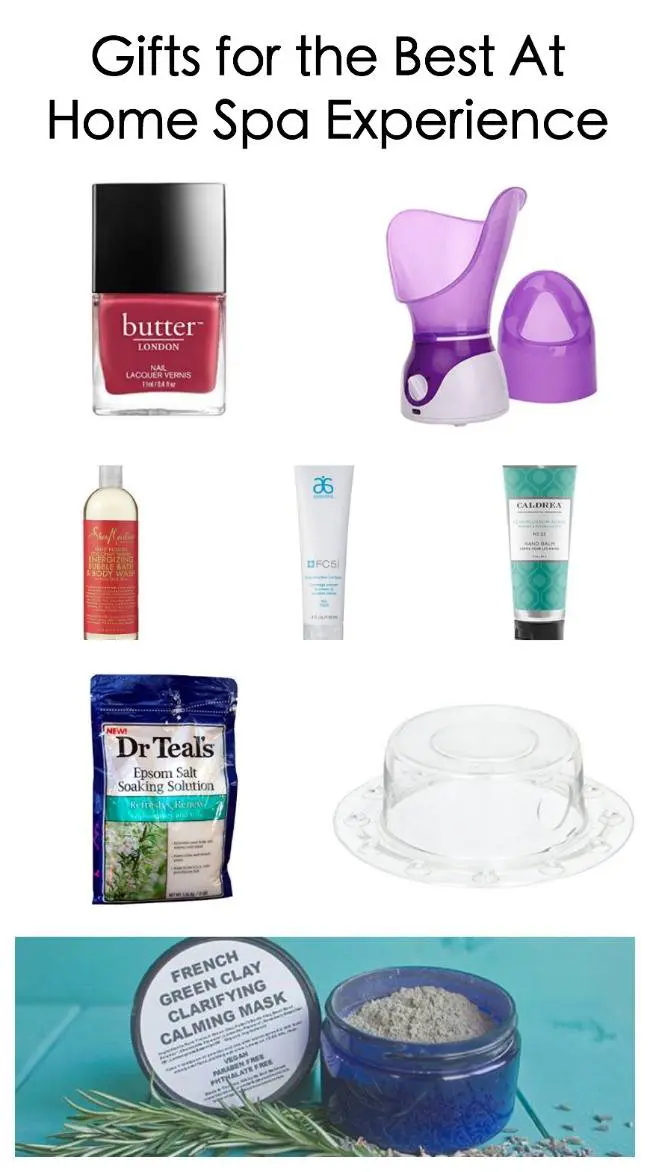 SheaMoisture Fruit Fusion Coconut Bubble Bath ($10) — This was my recent Target splurge because guess what, mom needs bubble bath too! It smells divine and leaves my skin silky smooth.
Arbonne Exfoliating New Cell Scrub ($34) — Some exfoliation creams are rough and leave my skin blotchy and red. Not this one! It's gently, but effective and the perfect addition to any home spa routine.
Better Bath Deep Water Bath ($12) — This accessory takes turns every bath into a deluxe getaway!
Butter Nail Lacquer ($15) — Free from formaldehyde, toluene or DBP, this nail polish offers a variety of gorgeous, rich colors, the only one I buy now.
Dr. Teals' Epsom Salt Soaking Solution ($5) — Inexpensive and amazing!
No End Naturals Clarifying Calming French Green Clay Facial Mask ($16) — Vegan, organic, and made by a friend of mine! That doesn't interfere with my recommendation though, this mask is truly top notch and a favorite indulgence.
Hann Facial Steamer ($26) — I've had a few professional facials over the years and one of my favorite things is when my face gets steamed. It's so refreshing and so healing for my skin. This home option looks like it will do the job well when I sneak upstairs for a some mama pampering.
Caldera Hand Balm ($10) — I'm over lotion. My skin just needs more; something thicker. Caldera's balm is just what my skin craves.
Love creating your own spa experience at home? What products are your go to?