Great Crafts To Do With Your Toddler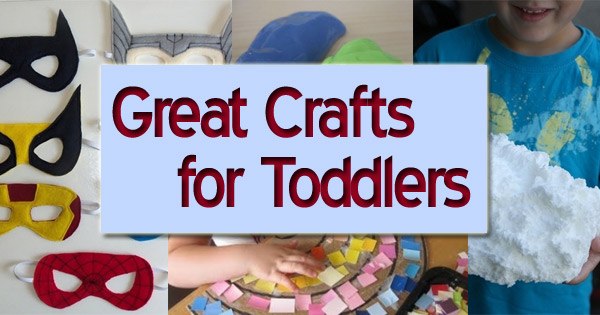 Today I've rounded up 10 great crafts to do with your toddlers and preschoolers! Crafts are such a fun way to bring out your kids talent, teach them new things, and have fun spending time creating together!
Super Hero Masks. What kid doesn't want to be a super hero? This craft idea from Cutesy Crafts will bring your child's dreams alive.
Homemade Gak. Am I the only one who remembers Gak as a kid? With this idea from DIY Life you can make your own.
Kitchen Soap Clouds. This super simple idea from Our Best Bite only calls for one ingredient and takes only a second.
Paper Crowns. Let your kids be king and queen for the day with this cool craft idea from Made By Joel.
Rainbow Color Activity. I love this awesome idea from Preschool Play.
Homemade Puffy Paint. Have an artist in the house? Try this idea for homemade puffy paint by Melissa Goodsell.
Binoculars. This idea from Cupcakes For Clara is probably the easiest idea ever.
Letter Craft. Teach your toddler their ABC's with this letter craft idea from All Kids Network.
Cereal Necklace. This idea from The Intentional Momma doubles as a craft and a snack!
Cute Cookies. What better craft to do with your kids than a cookie craft from Domestic Worm Hole.