Stale bread? Have I got a solution for you! And, it's a yummy one! So, make a sweep of the pantry and get ready for a tasty addition to a plethora of meals. It's time for some homemade croutons!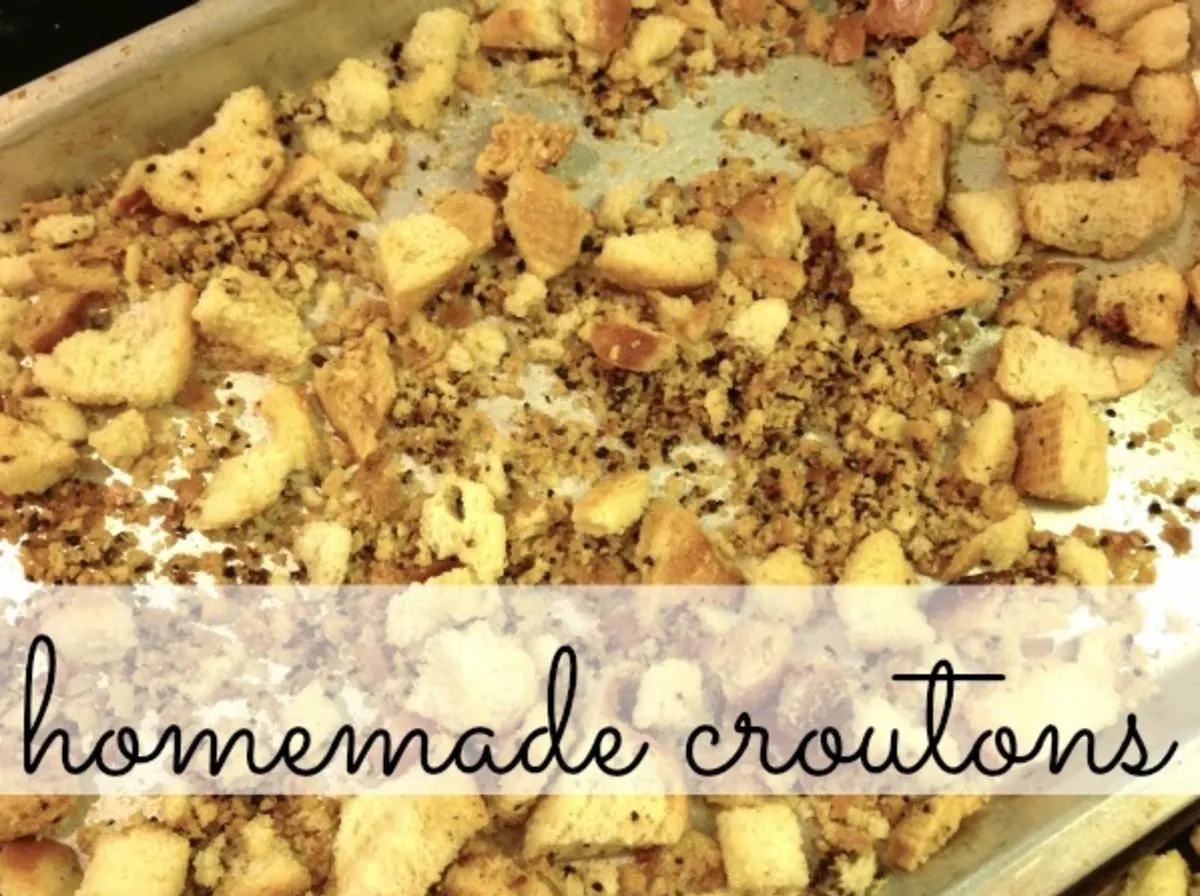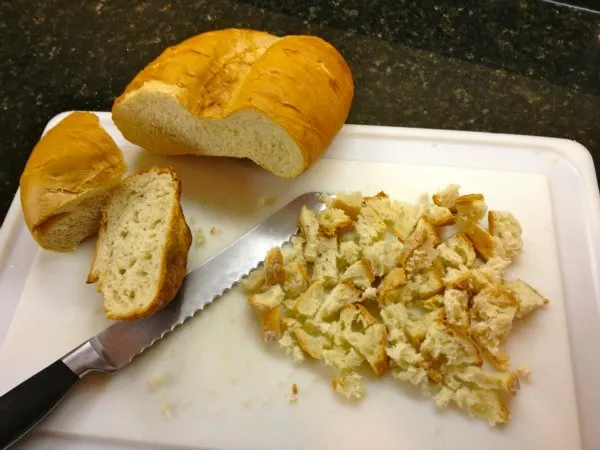 Dice your leftover bread into crouton-size cubes and toss into a large mixing bowl. My preference is French, sourdough or similar artisan type breads. If you don't have random bread laying around keep your eye on the discount items in the bakery … those cheesy or garlic variations in addition to anything plain works great.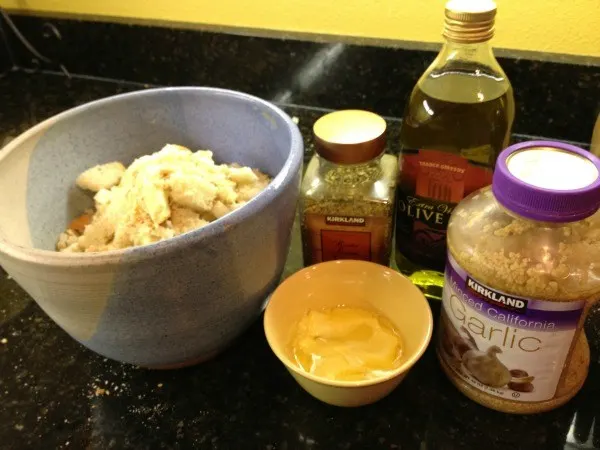 Toss 1 stick of butter (melted), 1/4 cup olive oil, 1 tablespoon Italian seasoning, 1 teaspoon garlic and 1 teaspoon sea salt with bread cubes.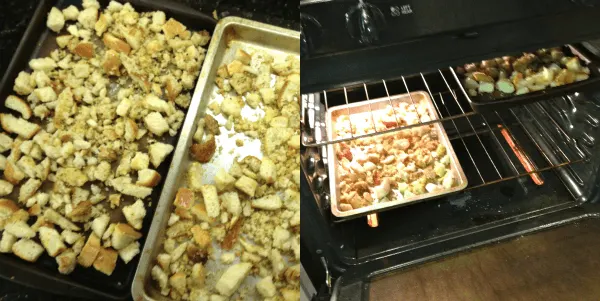 Spread coated bread cubes onto a baking tray and bake at 250 degrees for 30 minutes. Then, bump the temperature up to 300 degrees and bake for another 30 minutes. At the hour mark, toss/flip the bread crumbs around and bake for another 30 minutes. The goal is for them to be dry and crunchy.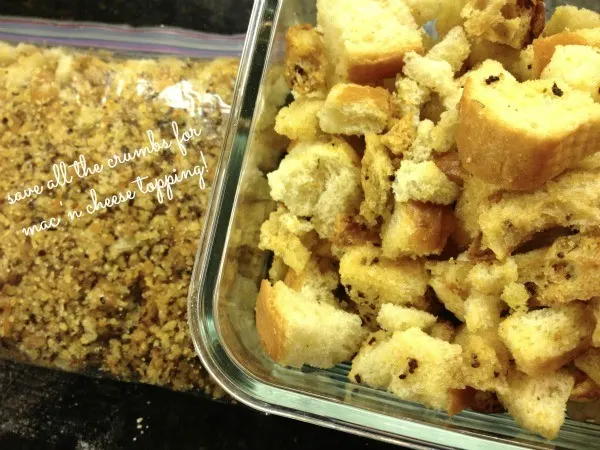 Remove from oven, allow to cool and store in an airtight container.
P.S. Don't even think about tossing all the tiny bread crumb bits. Gather all those extra crunchy crumbs left on the baking tray and store them in a baggie. They are PERFECT for the topping of homemade mac 'n cheese!