Our family has dear relatives and friends that live states away. In between visits we aim to keep in touch and thanks to technology – hello FaceTime and email! – we do pretty well. Nothing quite beats a tangible connection though. My daughter likes to send pen pal letters to her cousin and my preschooler is all about popping his art work in the mail to grandma. Most recently, in the wake of a few cancelled visits, we decided to mail off a hug! It's the perfect preschool craft.
How do you mail a hug? Well, I'm glad you asked!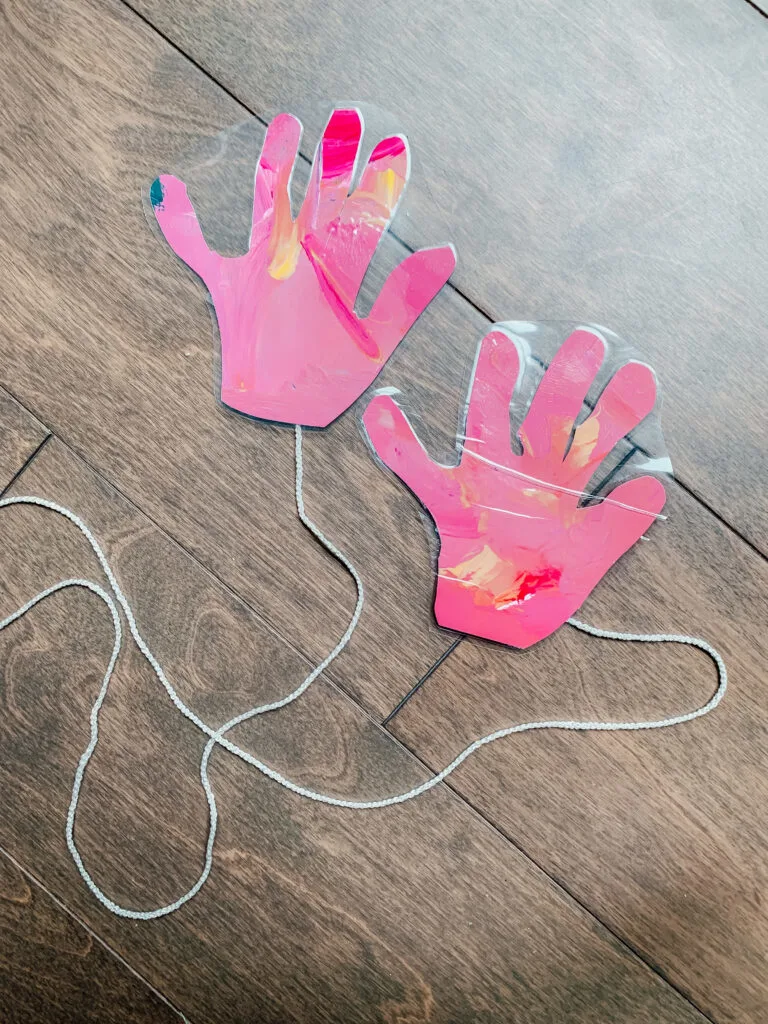 Mail a Hug Supplies
Card stock paper
Variety of colored paints
Paint brush, sponge brush, or fingers!
Pencil
Scissors
String
Tape
Envelope
Directions
Every good project begins with paint, am I right?
Set up your little one with a piece of card stock and encourage them to paint the full piece of card stock with a mix of colors. Set aside and allow it to dry.
Once dry, turn the paper over to the white and trace both of your child's hands. Cut out the hand prints. Be sure to write their name and age on the back of each hand print. We always think we will remember, but it's just too easy to forget or mix up kids!
Cut a piece of string the length of their arm span and tape the string to the back of each hand. Ta da! Your hug is ready to mail!
Address an envelope to the one you love and pop that hug in the mail!
P.S. For longevities sake, I laminated our hand prints. I have this home laminator and it is AMAZING!