Let's face it, if you're a parent, which I'm sure most of you are, you can probably throw all romantic and exciting New Year's Eve plans out the window. But just because you've got the kids with you, it doesn't mean you can't still have a great time! Today I'm sharing some great activities for kids for a Fun New Year's Eve with the Kids.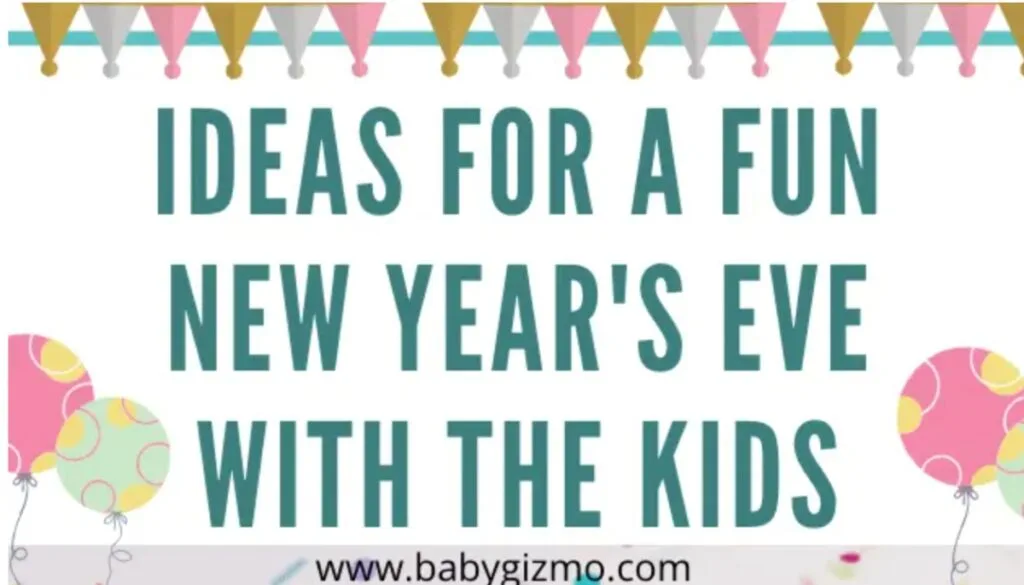 Games. Plan out some fun games to play with the kids. Bring out the board games like Monopoly and Clue or get creative and make up your own games to play all night long!
Slumber party. Make the night a slumber party. Wear your favorite pajamas, pop popcorn, bring sleeping bags out into the living room and watch a family friendly movie!
Get cooking. Get your kids in the kitchen with you to create the menu for the night. Make some fun and clever finger foods for everyone to enjoy.
Toast. Don't forget to get kid appropriate toasting juice like apple cider and to serve them in your fanciest glasses. Or just plastic versions of them 😉
Movie night. Let everyone in the family pick their favorite movie and take turns watching them.
Countdown. A fun idea to countdown is to buy small gifts from The Dollar Tree and wrap them up. Every time another hour passes, let your kids open a present. It could be a deck of cards, a glow stick, something that they can enjoy doing while they wait for the clock to strike midnight! The last one could be filled with confetti!
Dancing. If your family is into dancing and music, tonight is the perfect night for it! Get out your instruments, your favorite CDs, anything that you can all groove to together!
Thoughts. Take time for everyone to share what their favorite moments from 2020 were and what they are looking forward to the most in 2021! It's always fun to hear what the highlights were for your kids and their answers may surprise you!
Looking for New Year's Recipes? We got you. New Year's Finger Foods
Are you celebrating New Year's Eve with kids? If you are, make sure to leave us a comment telling us the special things you'll be doing!