Yep, Chef Sawyer is back! We thought it would be a perfect opportunity to bring Sawyer back and this time he brought a special guest to the video episode today! This week he is showing you a super easy craft and snack that you can make with the kids (or they could actually do it themselves!) that doesn't require a stove or oven. You just need the microwave for this one!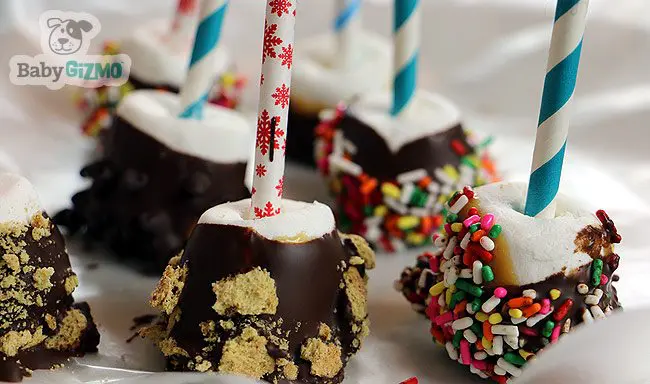 The kids are big fans of marshmallows by themselves, but if you dip them in caramel and chocolate and then roll them in fun toppings such as sprinkles or graham crackers, you really have a home run. This is a craft meets a recipe and ends with a delicious snack that everyone will enjoy!
Plus, if you set out a bunch of toppings, everyone can make their marshmallow pops to their liking.
If you missed any of the previous Cooking with Chef Sawyer video episodes, don't worry, we got you!