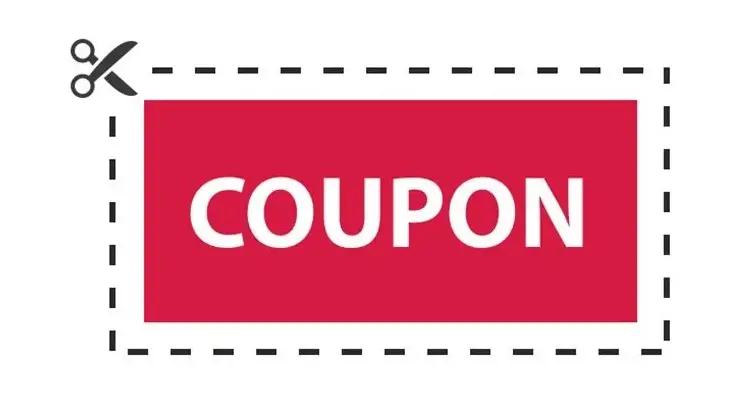 Let me be super, super clear in saying that I am not an extreme couponer. I will never be featured on a TLC reality show (Lord help me, let's hope) and I am not holding up a receipt six miles long in my Facebook profile picture. We don't have a stockpile in my basement (well, that part is kind of a lie… I have a small stockpile). I have never gotten my grocery bill down to eleven cents. I do, however, know how to coupon and try to do it whenever possible. If you're interested in learning how to start couponing, then read on!
Learn The Policy
The first step is to learn the policies at your local supermarket(s). Some have better couponing policies than others. Some stores double or triple manufacturer's coupons up to a certain dollar amount (this is huge!). Some will only permit you to use a certain number of coupons per product or transaction. I have found that stores have changed policies over the years as couponing has become more popular. For example, my supermarket of choice will not accept "buy one, get one free" coupons that were printed from a computer. Learning the various policies ahead of time will help keep you from getting overwhelmed at checkout and helps the process go smoothly.
Match Up Sales
Once you've done your research on coupon policies, you'll need to read up on each store's sales flyer to determine where the best prices for the week are. You will get the most bang for your buck, figuratively and actually, when you pair up a good sale price with a coupon or two. For example, if boxes of pasta are on sale for $1 each, and you have a 50 cent coupon to stack on top of the sale price, paying only 50 cents per box is great! And even better if your store will double the coupon, making the box of pasta free!
Finding Coupons
Now that you know what to do with the coupons, you need to find them! Lucky for you, they're pretty easy to acquire. Buying a Sunday newspaper or two is a great way to start. I also ask my in laws and neighbors for their coupon inserts if they won't use them. Then, there are great online resources to print. Coupons.com is my favorite. They have hundreds at any given time and are very easy to print. You can print two of the same coupon per computer. Other great sites include Red Plum, Smart Source, Hopster, and LOZO. Target has a really great coupon policy – they will accept a manufacturer's coupon, a store coupon, and Cartwheel per item. You can print both manufacturer's and store coupons on their designated site. Sometimes, if I am looking for a specific item's coupon, I will check the manufacturer's website. Occasionally they have printable coupons directly on their website.
Stay Organized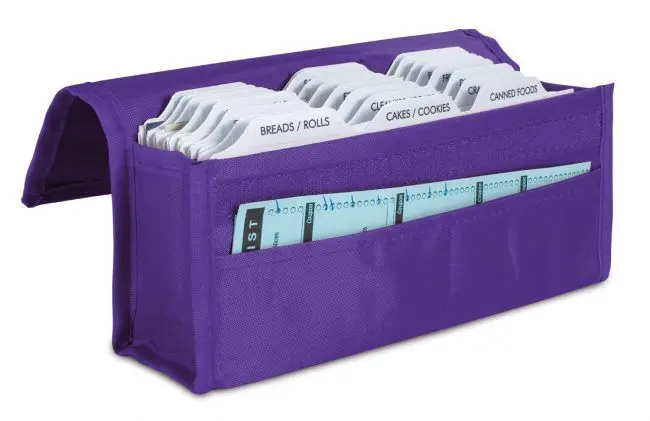 Another huge tip is to stay organized! You probably don't need a binder to start, but those coupon accordion file folders are very handy. With these, you can sort and store your coupons by category, which helps to streamline your shopping trip. It is important to go through your file folder often though, and remove expired coupons so that you can stay on top of your usable coupons.
Give Yourself Time
To keep your stress levels down, be sure to give yourself time to shop and check out. When you are starting, it might take extra time at the store to get organized and make sure your coupons match up to the items in your cart. This is not the time to squeeze in a trip to the store before school pickup! You certainly don't have to allot four hours to the trip, of course, but it's nice to not be stressed for time. It's also helpful to not shop with your kids (this isn't a secret!) but sometimes there's no option. Be sure to pack a snack or a "distractor" – a new book, toy, game, etc.
Buy Only What You Will Use
My final tip is the one I have to stress the most – only buy what you'll actually use! The exception to this is if you can donate it somewhere in need (a food pantry, church, school, etc). And be sure you have space to store what it is you're buying! Thirty bottles of laundry detergent take up a lot of space 😉