Some stories so easily capture our hearts. It was exactly that for my daughter and I when we started reading the Little House on the Prairie series.
Everything about Laura and her family and her pioneer life draw the reader in. It's mesmerizing! And, leaves you longing for more.
Luckily there is more to Laura's story and many other chapter books that embrace the essence of Little House on the Prairie. Take a peek at some of our favorites that have a Little House vibe and be sure to share similar books you have loved too!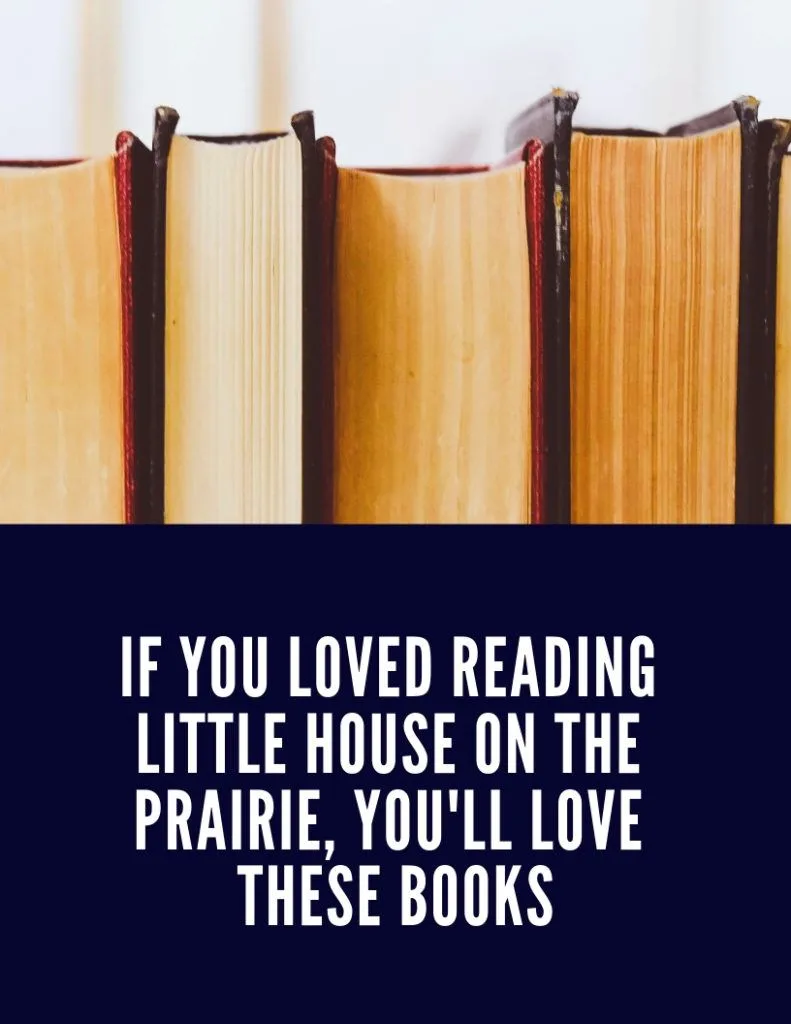 More books about Laura's family:
Little House in Brookfield by Maria D. Wilkes – Before Laura, there was her mama, Caroline! And, surprise!, there is a series of seven books about "The Caroline Years".
Little House By Boston Bay by Melissa Wiley – Of course, Caroline too, had a mother, and Little House By Boston Bay and three other books share the story of young Charlotte.
Little House In the Highlands by Melissa Wiley – One more generation back, is Laura's great-great grandmother, Martha, who hails from Scotland. There are four stories in her prequel series.
Little House on Rocky Ridge by Roger Lea MacBride – This is the first in the series about Laura's daughter, Rose; there are eight books in all.
Others Books Like Little House:
Caddie Woodlawn by Carol Ryrie Brink – A vibrant character just like Laura! There is even a movie to watch after you enjoy the book.
Happy Little Family by Rebecca Caudill – We discovered this series on Audible and all of my kids, ages 3-8, all enjoy this story!
Sarah, Plain and Tall by Patricia MacLachlan – You may have heard of the Newberry Award winning first book, but did you know that there are actually five books about the Witting family? And a movie starring Glenn Close!
Anne of Green Gables by L. M. Montgomery – I always imagine Laura and Anne being dear friends. I mean, they did live in different countries, but still! Once you fall in love with Anne bring more of her story to life with the cookbook inspired by her story.