Over the last few years I kept hearing how wonderful the Barefoot Dreams products were. So much so that I finally looked them up. After all, I love nice things and if everyone loved their Barefoot Dreams cardigan/robe/blanket … I probably would too! But, looking it up was where things stopped. $100+ for a sweater? Not exactly in line with my mom budget these days!
Then my sweet mom surprised me with the CozyChic Lite Circle Cardigan for my birthday. Heaven in a sweater! Oh. My. Goodness.
I wear my Barefoot Dreams Cardigan at least twice a week, especially in the cooler months. It's warm and soft and cozy, as its name implies. My price per wear makes the $116 price tag bearable. In fact, I'm tucking away $20s for another color!
My first Barefoot Dreams was the cocoa/pearl heather, I've got my eye on black next. Then again, the burgundy is dreamy!
On a recent trip to Nordstrom, I browsed a few of the other Barefoot Dreams styles and upon closer inspection, I concluded that the CozyChic Lite Circle Cardigan is definitely my favorite. Here's why:
Although all Barefoot Dreams are extremely soft, the "Lite" has a tighter/thicker knit making it feel a bit more structured.
It has pockets!
The longer length in the back is perfect for leggings.
It fits true to size.
It's machine washable … essential for moms!
Even though it's technically loungewear, it's totally appropriate for running errands or dressing up.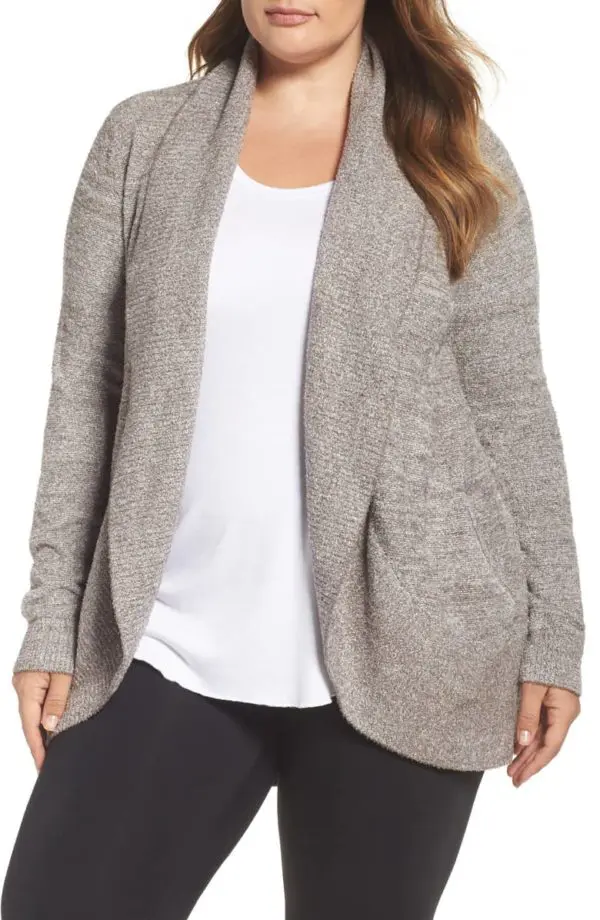 With almost 100 five star reviews, trust a girl and add a Barefoot Dreams CozyChic Lite Circle Cardigan to your wish list! It's available on Amazon, Nordstrom, and the Barefoot Dreams website in regular and plus sizes.