Part of growing up is learning how to deal with conflicts, different personalities and different types of bonds between other people. But the act of learning those lessons is not always easy; bullies can be formed through this natural growing process or even influenced from outside sources (television, music, media, etc.) It is our job as parents to listen to the cues from our own children; listen to their questions & concerns, listen to their inner voice through their actions and reactions, and if you think there is something wrong, talk to them about it.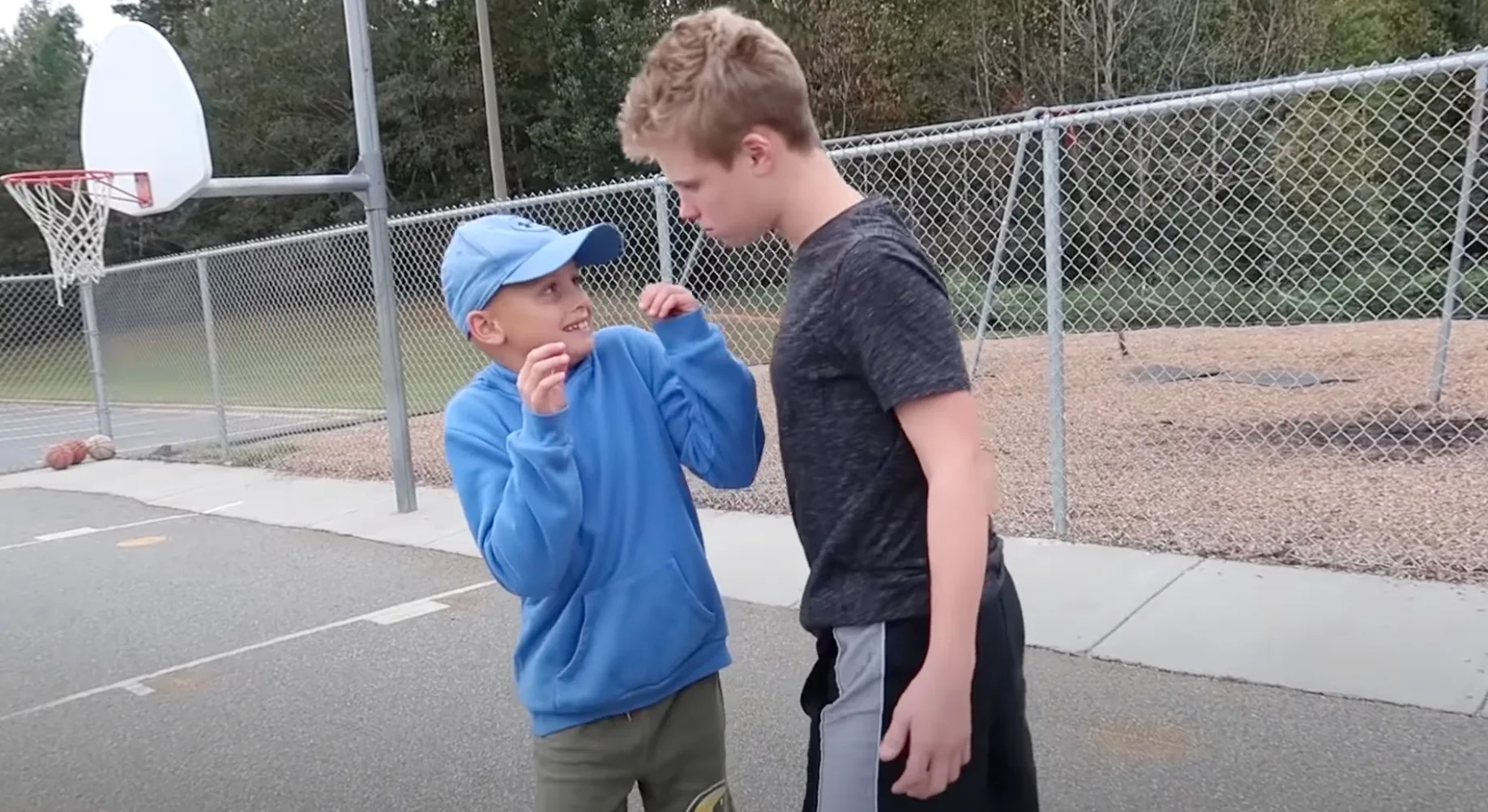 Talk to them about their day, talk to them about their friends, and keep the lines of communication open so that they feel comfortable with sharing their stories with you. If they wont open up to mom, maybe they will open up to dad– and visa versa. My oldest son went through a time, a few years ago, when he felt more comfortable talking to dad than he did me and even though I was a little hurt by it, I didn't push him. (Things has since changed).
Try to find that fine line between being an ear and prying for information. I once read that prying for information can actually do the opposite of what you intended it to do! Telling your child that they can share their secrets with you leaves nothing sacred to them. Instead be a "listener", not a "teller". Listening to your child will give you a better idea of what is going on. Ask that your child tell you more about the situation or story and ask how they feel in those situations. Prompting a conversation is not the same as giving advice.
So how do you know if your child is being bullied or being a bully? Here are some clues that I have found…
You're invited into the principal's office and made aware of a situation.
You're confronted by another parent saying that their child claims your child did something to hurt them.
Your child will tell you something. This will probably prompt you to ask teachers, lunch/recess volunteers, and the principal some questions and begin a collaborative effort to help in watching certain situations throughout the day.
Your child will tell you things (a friend won't sit with him, a friend claims he's not a friend anymore or other verbal, emotional and/or physical occurrences).
Your child will come home visibly hurt.
Your child complains of aches (tummy, head, etc.) and worries more than usual.
And here is some reading material for parents:
Little Girls Can Be Mean: Four Steps to Bully-proof Girls in the Early Grades
Dr. Anthony and Dr. Lindert offer an easy-to-follow, 4-step plan to help you become a problem-solving partner with your child, including tips and insights that girls can use on their own to confront social difficulties in an empowered way. Whether your daughter is just starting grade school or is already on her way to junior high, you'll learn how to:

OBSERVE the social situation with new eyes
CONNECT with your child in a new way
GUIDE your child with simple, compassionate strategies
SUPPORT your daughter to act more independently to face the social issue
Bullyproof Your Child For Life: Protect Your Child from Teasing, Taunting, and Bullying for Good
Delivering a practical, supportive, and step-by-step "bullyproofing prescription" that yields lasting results for both boys and girls, from grade school through high school, Bullyproof Your Child for Life offers specific action steps to help any child build resilience and confidence, develop compassion and trust, and thrive in school, camp, sports, and beyond.
Please talk to your children about bullying. No child should feel degraded for any reason and no child should feel the need to degrade another child for any reason.