This recipe for Korean bulgogi beef lettuce wraps is completely out of my normal dinner attempts. I prefer my international cuisine via take-out … from the experts. I have tried and failed at too many Thai, Indian, and Chinese dishes so I assumed Korean would be the same. And most probably would be fail, but not these lettuce wraps. Nope, they are a total win and on our monthly meal rotation. WE LOVE KOREAN BULGOGI!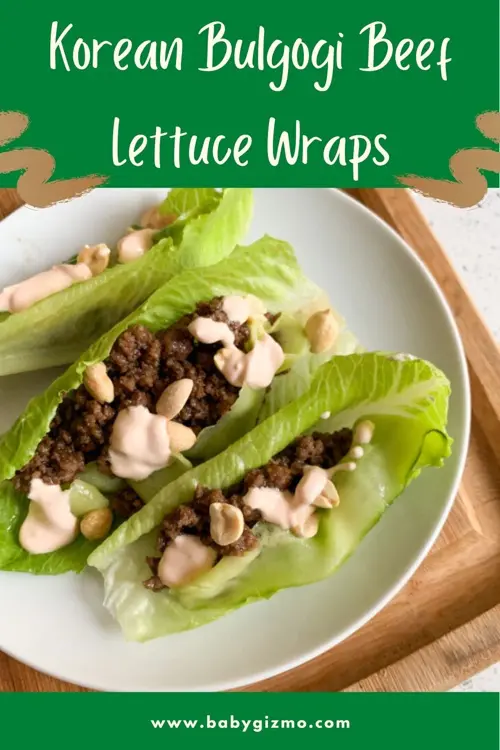 Sometimes we opt for a rice bowl version – all the same ingredients, just on top of rice versus wrapped in lettuce). But, when I poll my husband he almost always chooses lettuce wraps. Try Korean bulgogi both ways and see what you like the best.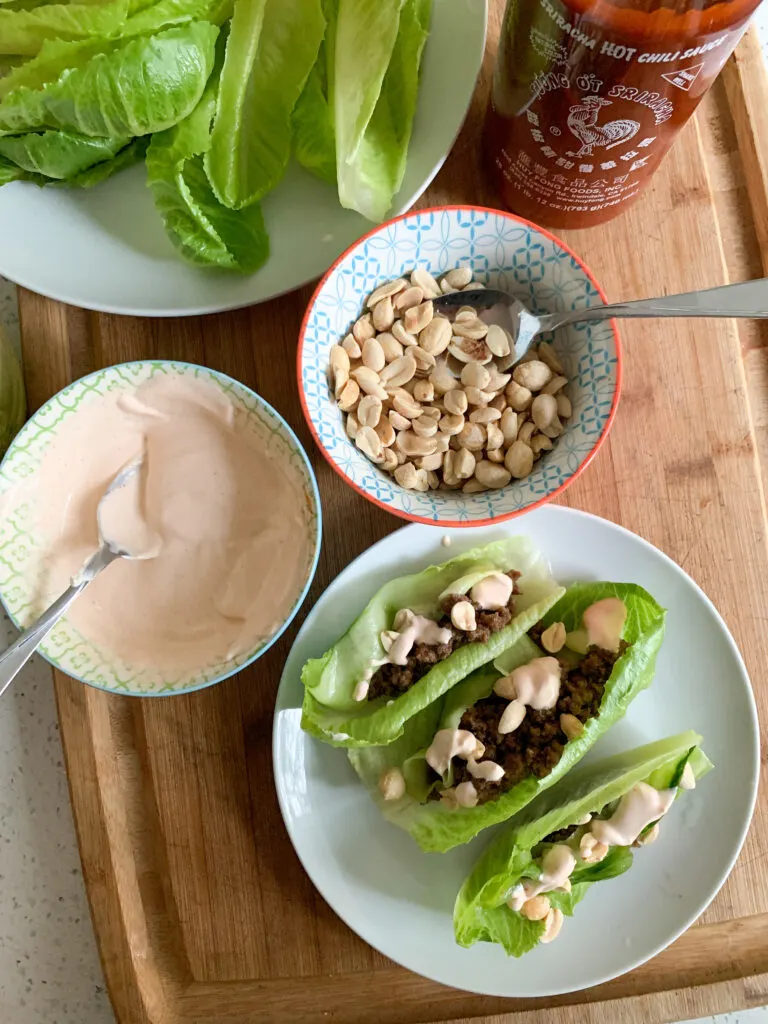 INGREDIENTS
3 Tablespoons white wine vinegar
1/2 teaspoon sugar
1 cucumber
1 pound ground beef
Korean BBQ sauce, we love the Bibigo brand
1/2 cup sour cream
2 teaspoons Sriracha
Romaine lettuce
1/2 cup peanuts or cashews
Optional: 1 cup shredded carrots
DIRECTIONS
If serving Korean bulgogi for dinner, around lunchtime begin by prepping the cucumber. You're going to pickle it!
Start by prepping the cucumber. Trim the ends and with a potato peeler shave the cucumber lengthwise into ribbons. Stop when you see the seeds and throw away the cucumber core. Toss the cucumber ribbons in a medium bowl filled with the white wine vinegar whisked with sugar.
When you're ready to begin the meal, brown the ground beef in a stovetop skillet. When it is 90% cooked, add a jar of Korean BBQ sauce … also known as bulgogi. Simmer until fully cooked.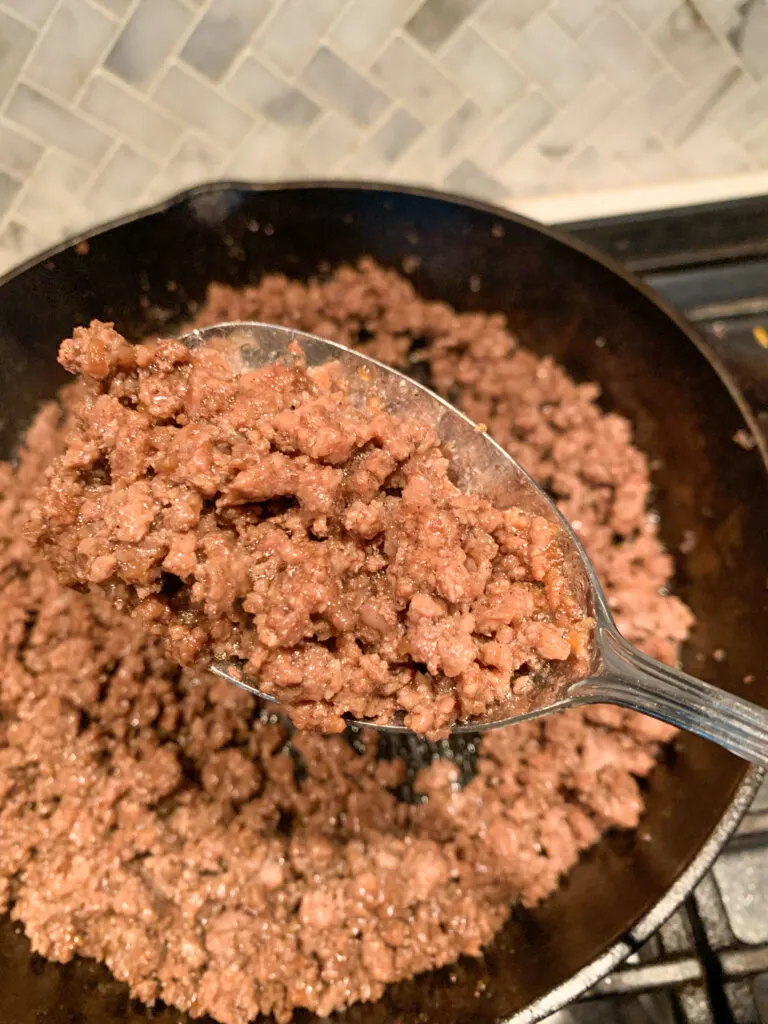 While the beef is browning, mix up your Sriracha sour cream. In a small bowl whisk the sour cream and Sriracha … add extra Sriracha if you want more of a kick!
Next, it's time to build your lettuce wrap. In each romaine leaf add beef and cucumbers. Drizzle with Sriracha sour cream and top with peanuts … or cashews, which ever you have or prefer. You can also add cooked or raw shredded carrots, but to be honest, I'm not a carrot fan so I always leave them off! They do add a pretty pop of color (and those well-known carrot vitamins) so work those into your assembly if you know what's good for ya 🙂