No matter what store you go into these days, October is all about Halloween! Pumpkins, scarecrows, costumes, witches, candy corn, ghosts: the kids love it all! Yep, all month long we get to talk about creepy things, pumpkin crafts, candy projects and how to come up with the best costume ever!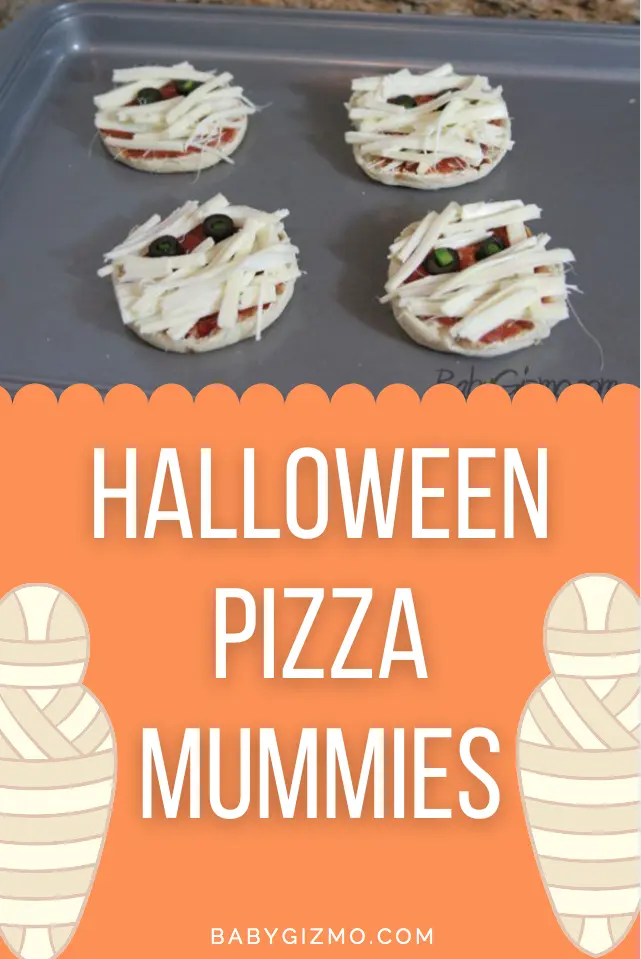 Today, I'm showing you how to whip up a scary-non-scary snack for the kids! In all honesty, if you just serve them these for dinner, we won't judge. I just did it yesterday. 🙂
These Pizza Mummies are fun to make (aka the kids can help!) and yummy to eat! Dad is even on board with these guys!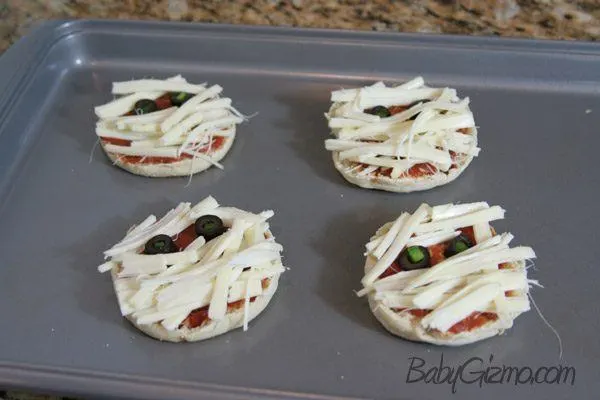 To see how quick and easy it is to make Pizza Mummies, watch today's Baby Gizmo video below.