Happy How-To Monday, everyone! Today, we have our Lil' Baby Gizmo Testers showing you how to make a quick, easy and yummy treat for the family. These Rice Krispie Pops are one of their favorite snacks after school and to take to parties.
This past weekend was the perfect opportunity to whip up a batch for our going away party with our IL neighbors. They are sad that we are moving but I think these tasty treats helped to distract them just a little that day.
What You'll Need:
6 cups of Rice Krispie Cereal
10 oz mini marshmallows
4 TBSP butter
24 oz chocolate (we used Nestle Dark Chocolate Chips)
Cake Pop Sticks or Sturdy Decorative Straws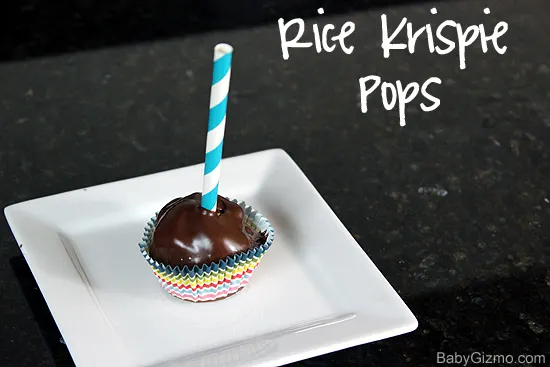 DIRECTIONS:
Make Rice Krispie Treats according to the instructions on the Rice Krispie cereal box. Grab a handful of krispie treat mixture and squish and roll into a ball. You can make the balls as little or big as you would like. I would suggest a little bigger than walnut size. Repeat with remaining krispie treat mixture.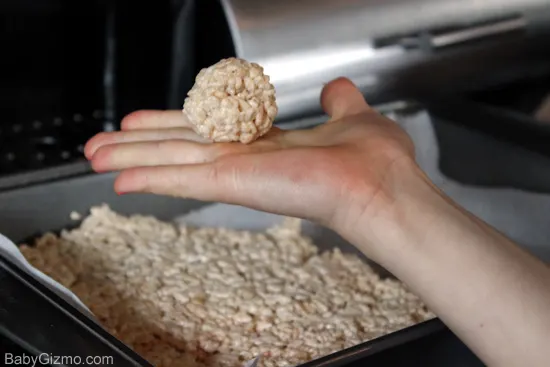 2. Take your sucker sticks or straws and push into the center of the rice krispie ball. Put krispie balls in the freezer for 15 minutes.
3. While the krispie balls freeze, melt your chocolate.
4. Remove krispie balls from the freezer. Dip into the chocolate covering the entire krispie ball.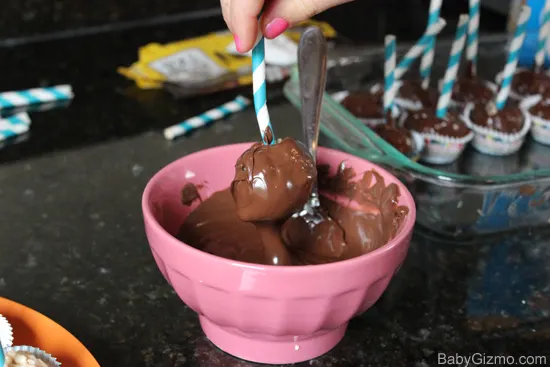 5. Set chocolate dipped balls into mini cupcake liners in a shallow baking dish or on a baking tray.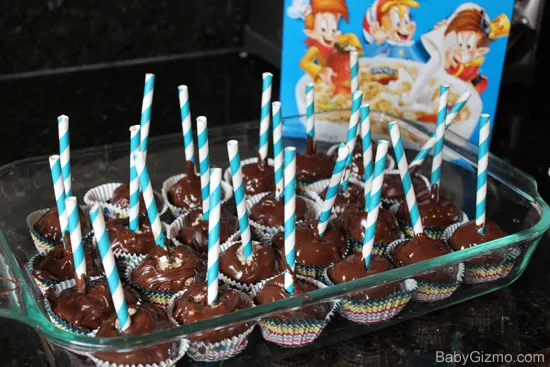 6. Let the krispie balls sit until chocolate hardens or put in the the refrigerator to speed up the process.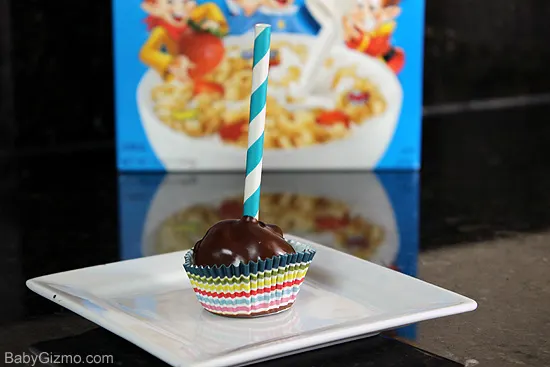 7. Enjoy.
If you are looking for more holiday or dessert ball recipes, you can find my other ball recipes here, here, or here.