Summer is quickly approaching. It's getting hot, the kids are going to be out of school, and you're thinking of what you're going to do. Worry no more, because we've got ideas for inexpensive summer day trips that you and the kids will love! Fun doesn't have to cost a lot, as you will soon see! 🙂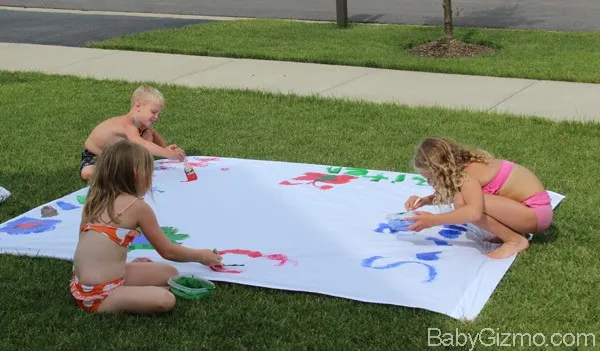 – The park or playground. My son is three and hands down his favorite thing to do is the playground. It's free, and he loves it. There's always lots of kids he can play with, toys to climb up and slide down, and hopefully there's some shade for Mom and Dad to sit under.
– Check out a museum. If it's brutally hot one day a museum may just be your best bet. Lots of museums have free days so check out when your local museums have deals and discounts and beat the heat by doing something fun and educational.
– See a movie. Our local theater has a kids movie day once a week in the morning. It's great because it's only 1 dollar and it's okay if your kids are a little noisy because it's full of children! It's cheap, it's fun, and it's something to do on those hot days where you just want to stay cool.
– Swim. Go to a local swimming pool for the day or a splash pad! Our city has both,as most cities do. Otherwise you could always check out a water park and spend the day in the lazy river and going down slides! What about the beach? Play in the sand and swim all day!
– Have a picnic in the park. Pack your favorite foods, and spend the day reading books, playing frisbee, and just enjoying the sunshine together.
– Go get ice cream. Find a fun ice cream parlor near you and spend the afternoon getting sundaes and scoops in the sunshine to stay cool.
– Hit the lake/river. Have a lake or river near you? Pack up the car with lunch, sunscreen, and your swimsuits and splash around all day. This is always a summer favorite of ours that makes for hours and hours of fun and doesn't cost a dime.
– Aquariums/Zoos/Theme Parks– Lots of theme parks, zoos, and aquariums offer discounts and summer is a great time to visit them so long as you layer up on the sunscreen!
– Explore your city or a neighboring city. When I run out of ideas of places to go an things to do, we simply explore our city or travel to a neighboring city to do the same. Just recently my son and I spent the day exploring our beautiful City Hall, did some window shopping, played at a park, and got lunch at a cheap, new spot.
– Go exploring. Go hiking, biking, and explore some new trails. Take in the beauty of nature and your surroundings. Let your kids play with sticks, pack a picnic to have halfway through. Summer is a glorious time to just be outdoors!
What are some of your favorite things to do during summer with your kids? What fun day trips to you have planned this year? Leave us a comment and share!