I'd love to spin this post as the perfect way to help your kids eat more vegetables, but that's honestly not my focus. Although this recipe is delicious in my book, my kids still turned their noses up at it. My daughter shrieked at its' "greenness" and my sauce licked the sauce off each zucchini noodle. To each his own, I'm sure they'll love it someday.
Today, I'm sharing my recipe for zucchini pasta as a great way for us mamas to reduce carbs and boost veggies! (And who knows, your kids may love it too – and if they do, consider me slightly jealous). I've always loved carbs, especially pasta, and I'm coming around to many veggies that I formerly disliked – so, zucchini pasta is a slam dunk in my goal to eat healthier.
I hope you enjoy it as much as I do!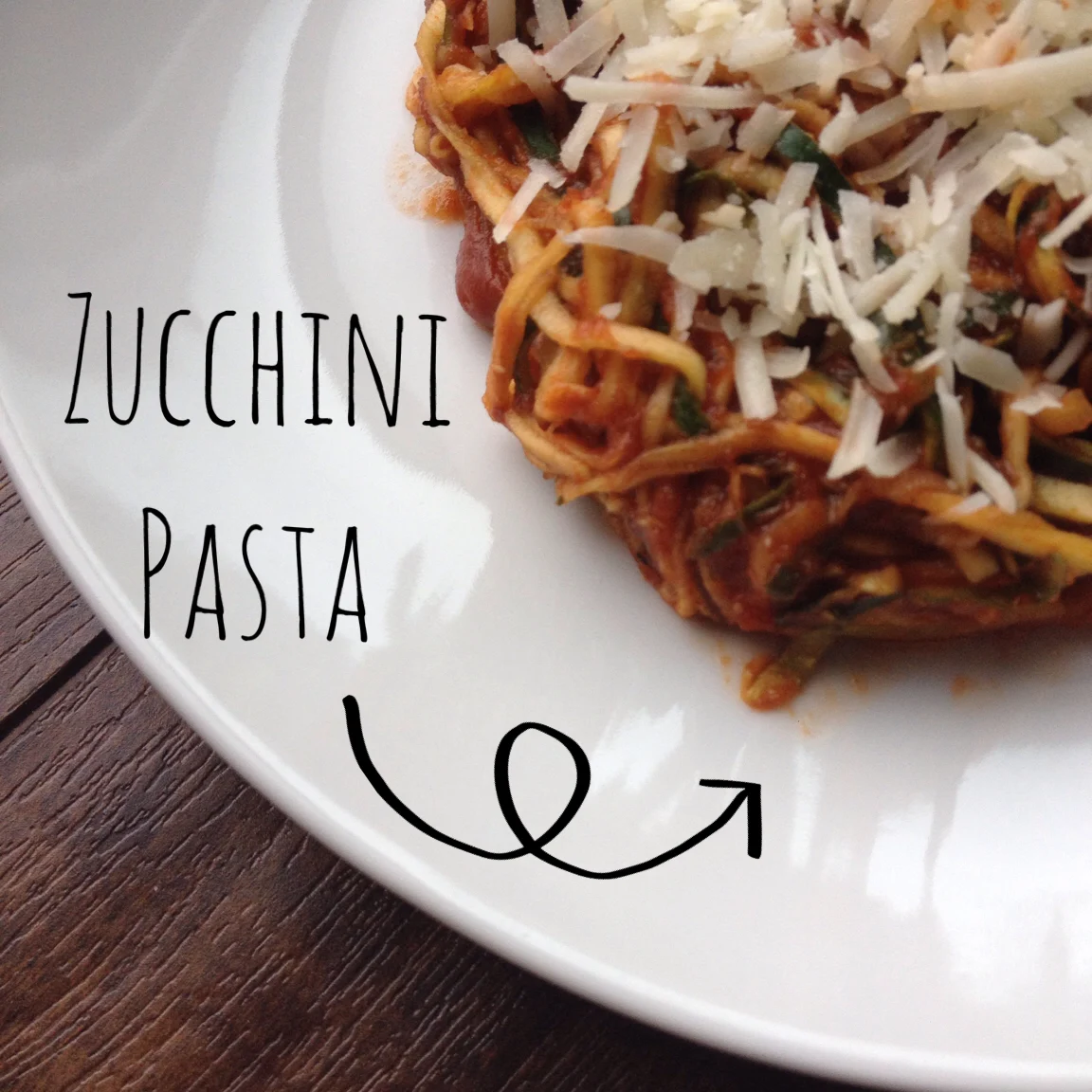 ZUCCHINI PASTA
Ingredients
6-8 zucchini
jar of your favorite red sauce
1/4 cup of Parmesan
Directions
A few weeks ago I shared my favorite Pampered Chef products, and since then, I've added another: the Julienne Peeler. For this recipe, take each zucchini and cut off a bit of each end. Then, take your julienne peeler and begin shredding to create your noodles. You're going to julienne each zucchini down to the seeds – not all the way through. Imagine that the zucchini has a core and don't include that part in your noodling – the middle/seeds are much more bitter and you won't want the middle as part of your noodles.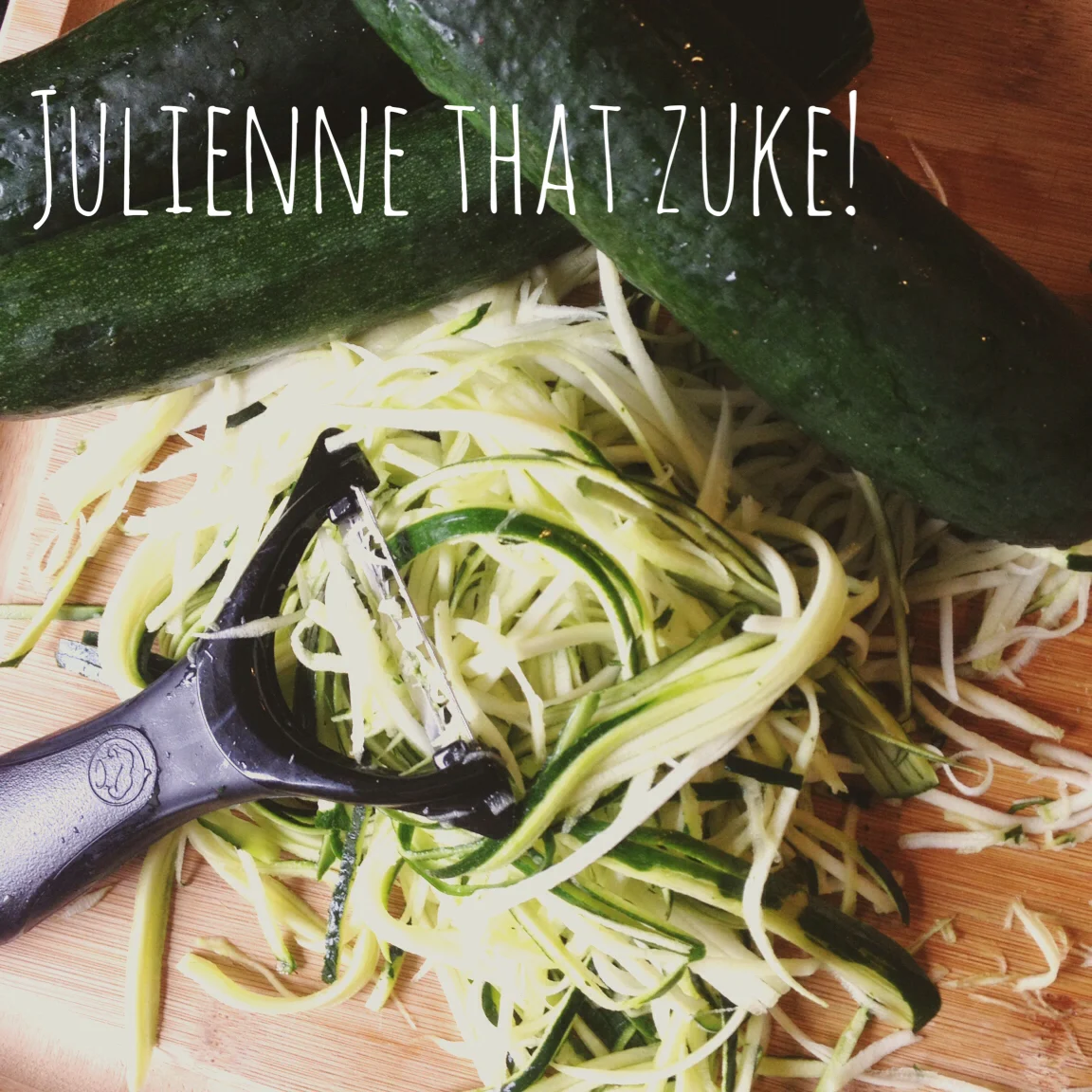 See how great the julienne peeler works?
Once your zucchinis have been noodled, place them in a Dutch oven or other oven safe pot. Pour your sauce on top, toss, put the pot's lid on and heat for 20 minutes or so. You want your sauce to start bubbling and therefore steaming your zucchini noodles so they are soft, but still firm.
Dish up your zucchini pasta and top with Parmesan before serving. This is a perfect side dish to, say, grilled chicken or meatloaf. Or, it can be a full meal if you choose to use a meat sauce as your red sauce.