I've raved about Pampered Chef's amazing kitchen products before, but have failed to mention that they have divine recipes too! This particular recipe isn't technically Pampered Chef, but it is from my favorite consultant. Who would have guessed you could make something so quick, easy and delicious IN YOUR MICROWAVE?!?
This microwave chocolate lava cake is the perfect dessert for a late night chocolate craving or impromptu guests!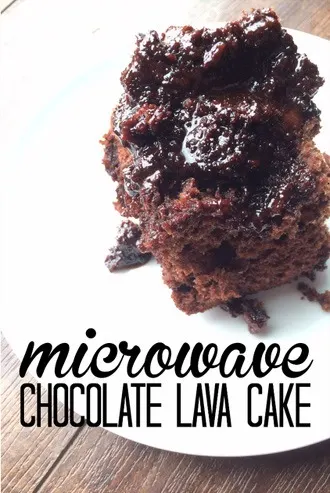 MICROWAVE CHOCOLATE LAVA CAKE
Ingredients
1 box chocolate cake mix (and the ingredients listed on the back for the mix)
1 tub chocolate frosting
Directions
Prepare cake mix according to box directions. Pour into stoneware. This recipe requires a lid for part of the cooking, so this particular stoneware is recommended. I haven't yet added it to my collection so improvised with a deep dish stoneware and a flat stoneware as a make-shift lid. You just need something that has roughly a 12 cup volume to avoid a volcanic explosion 🙂 I learned this the hard way, so trust me on this one … or you could always 1/2 the recipe.
Open your frosting and dollop on top of the cake batter.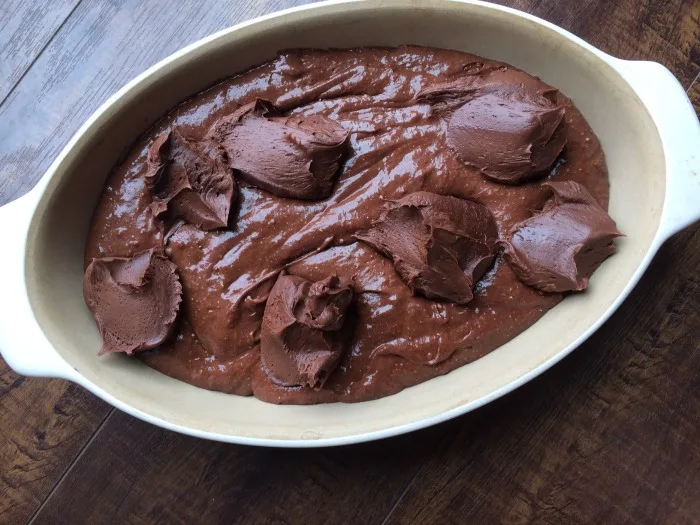 Cover and place in the microwave. Cook on high for 10 minutes. Remove lid and cook for an additional 2 minutes.
It's done! Scoop, serve and enjoy!