As we are making our way towards Spring (winter is almost over, right?!?), I thought it would be good to lighten the recipes today. Something Spring-y. Something light. Since lemon cookies are perfect for Spring and we are still obsessed with Crumbl, today we are introducing you to a DIY Crumbl Lemon Glaze Cookie Recipe.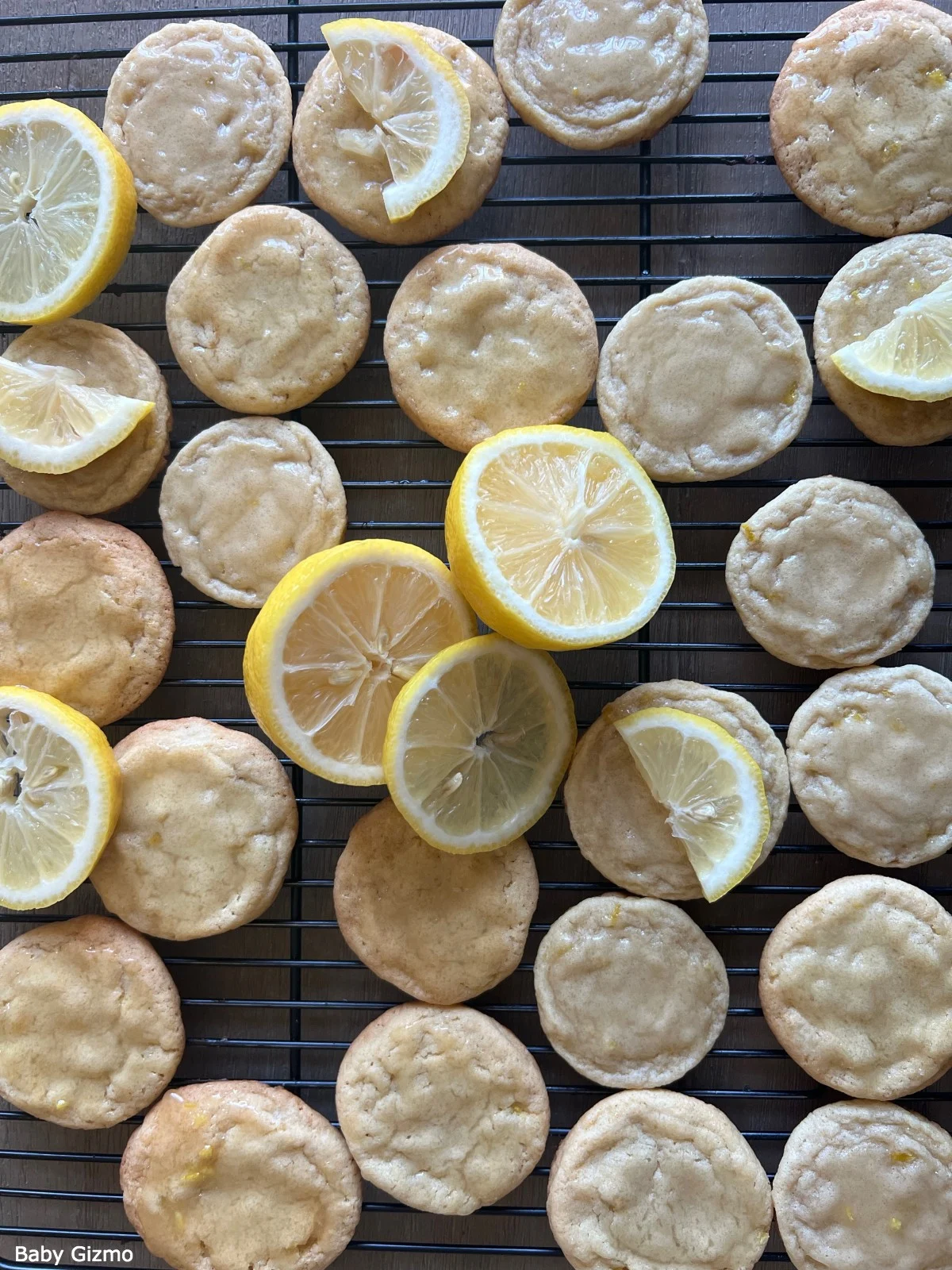 These cookies are SO good that my husband was mad about it. Yep, he actually said, "I'm so mad that these cookies are so good because I can't stop eating them!" I'll take that as a compliment. These Lemon Glaze cookies are super soft, buttery cookies topped with a delicious lemon glaze that keeps them light and chewy.
If you want to check out some of the other copycat cookie flavors, may we suggest you start with these: Funfetti Milkshake Cookies, Peanut Butter Cup Cookies, Ultimate Peanut Butter Cookies, Crumbl Turtle Cookies, Chocolate Ft. York Cookies, Crumbl Dirt Cake Cookies, Muddy Buddies, Mini Twix, Pink Confetti Cake Cookies or the Churro Cookies.
CRUMBL GIANT OR MINI COOKIES?
Yes, Crumbl is known for their GIANT cookies. They are so big, in fact, they list each cookie as 3-4 servings in their stores. I don't know about you, but I hate to share my cookies. I like my own perfectly round, un-touched cookie so mini cookies are right up my alley.
Sure you could make only 8 big cookies with this recipe but they would be GIANT! We prefer the mini cookies though because sometimes you just want a taste and not a giant cookie. Sometimes you feel better about eating 3 or 4 small cookies than sitting down and putting away a giant cookie that is really 4 servings.
My Lemon Glaze Cookie recipe makes 24 cookies because I recommend making them MUCH smaller than Crumbl would. Instead of a "shareable cookie", this is a bite-sized cookie that you won't feel so guilty eating. Three bites and it's gone. Have two or three, no one is judging! I would assume Crumbl uses at least 1/4 of a cup of cookie dough for each cookie and I suggest about 1 tablespoon of dough in order to make these a more manageable size.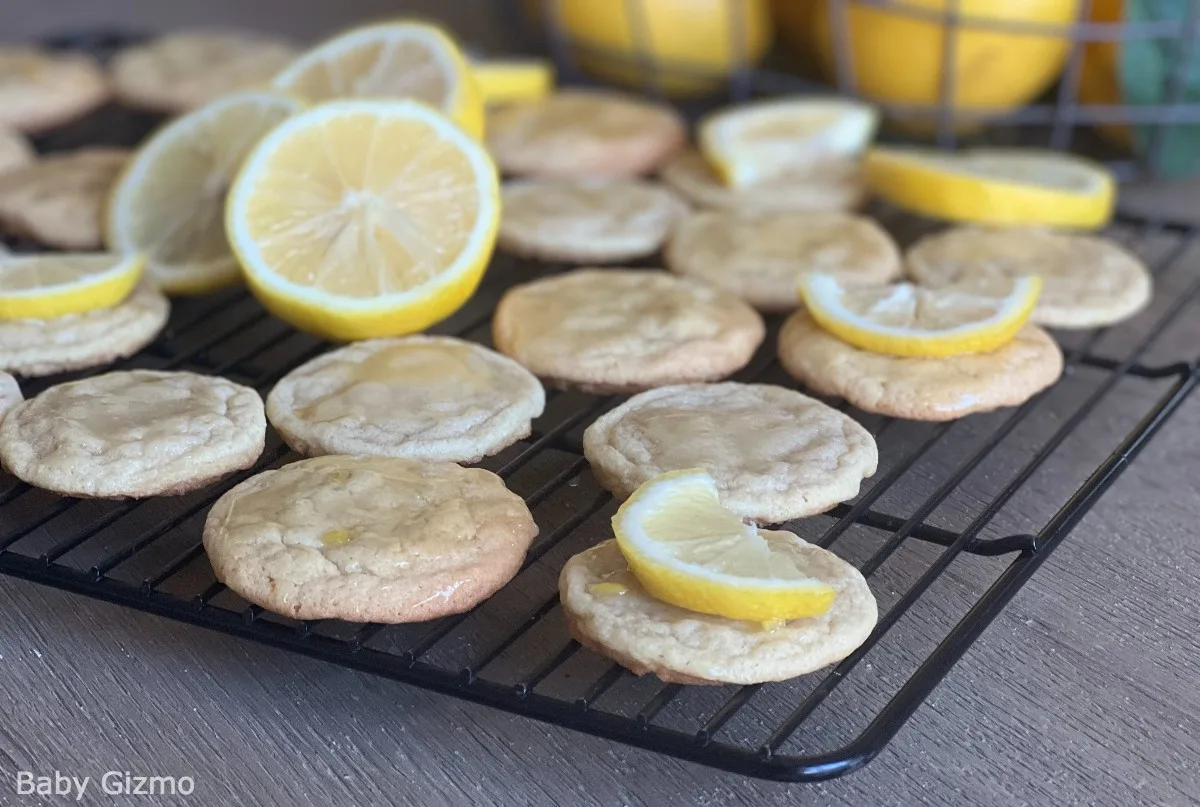 CRUMBL LEMON GLAZE COOKIES INGREDIENTS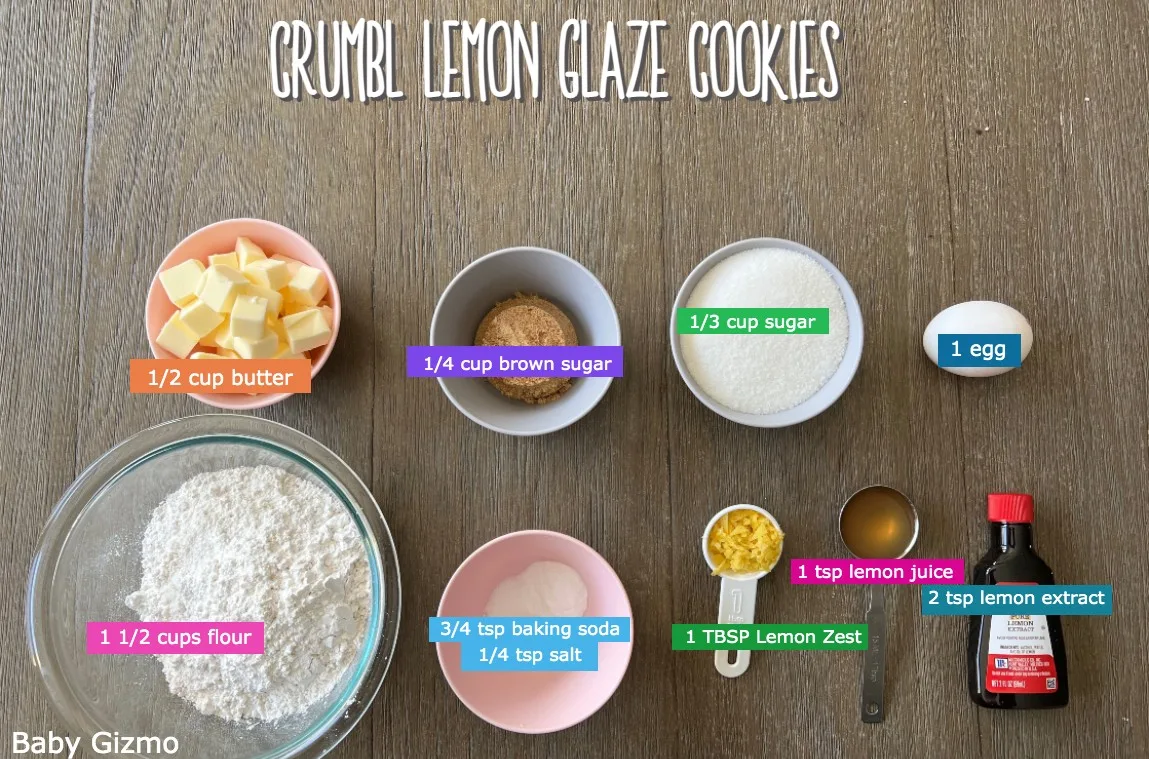 Lemon Cookies
Butter – The butter for this recipe should be softened.
Brown Sugar
Granulated Sugar
Egg
Lemon Juice
Lemon Zest
Lemon Extract
Baking Powder
Salt
Flour – All-purpose flour is all you need.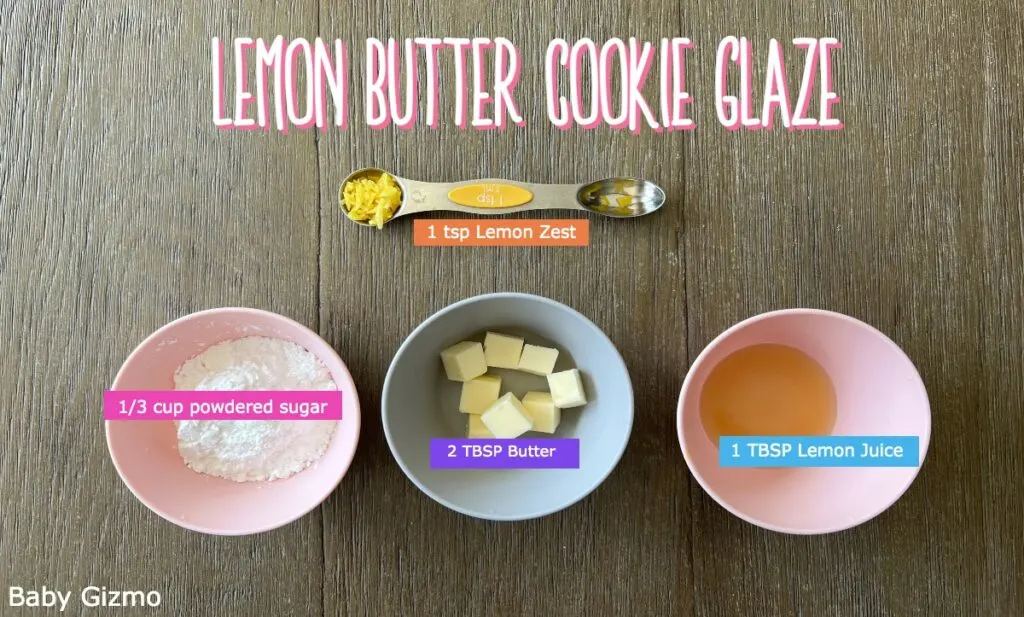 Lemon Butter Glaze
Butter
Powdered Sugar
Lemon Juice
Lemon Zest
HOW TO MAKE LEMON GLAZE COOKIES
1. Preheat oven to 350 degrees. Use parchment paper or a silpat mat to line a baking sheet.
2. Cream the butter, brown sugar, and granulated sugar in a stand mixer until light and fluffy (about 2-3 minutes). Scrape the sides of the bowl to make sure all ingredients are blended.
3. Add in the egg, lemon zest, lemon juice, and lemon extract and beat until combined.
4. Gently mix in flour, baking soda, and salt. Mix until all combined. Be careful not to overmix the dough.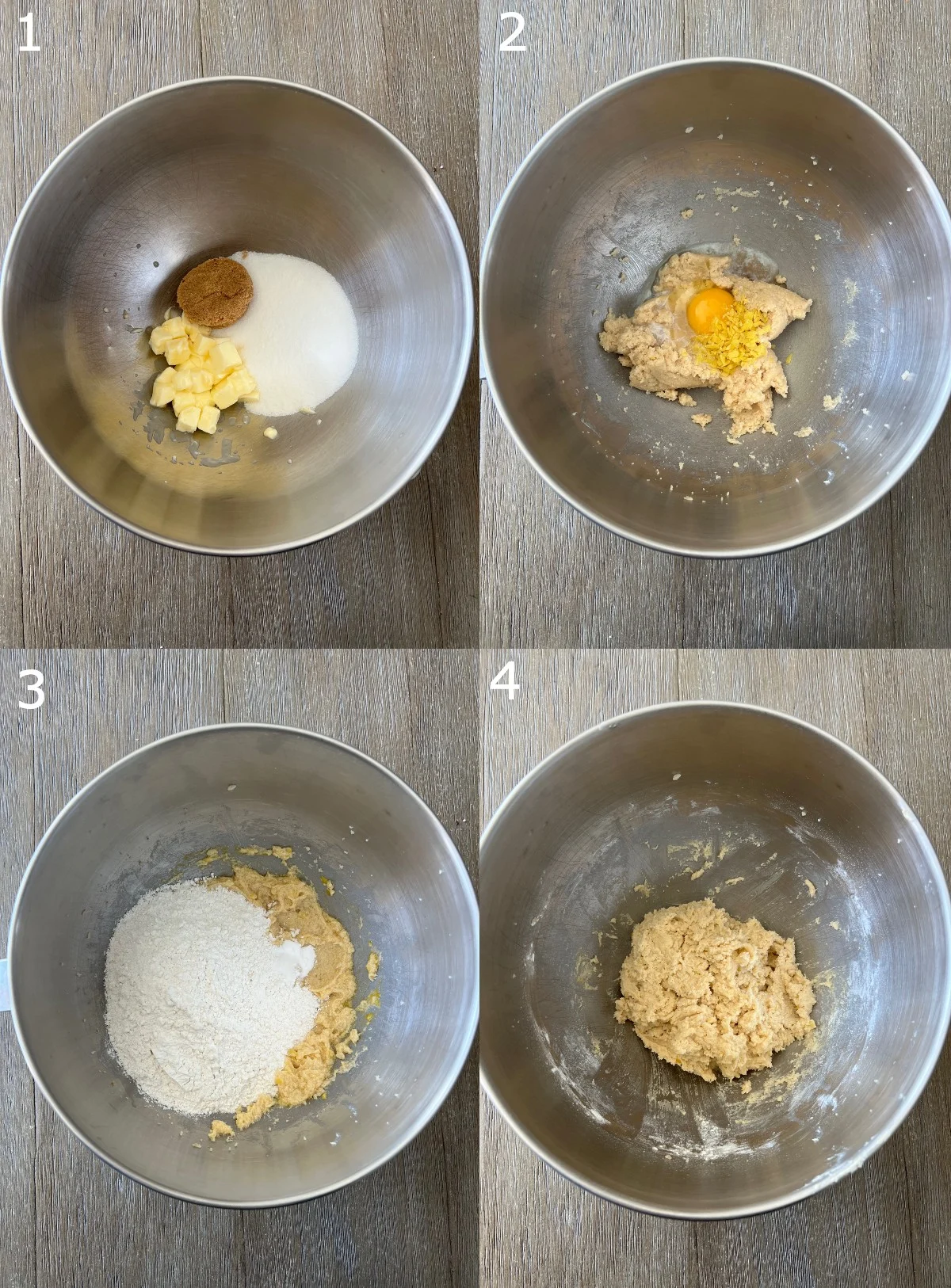 5. Scoop out about 1 tablespoon (or use a 1 tbsp cookie scoop) and roll into a dough ball. Repeat with rest of dough and place dough balls on a wax covered plate and freeze for 15 minutes.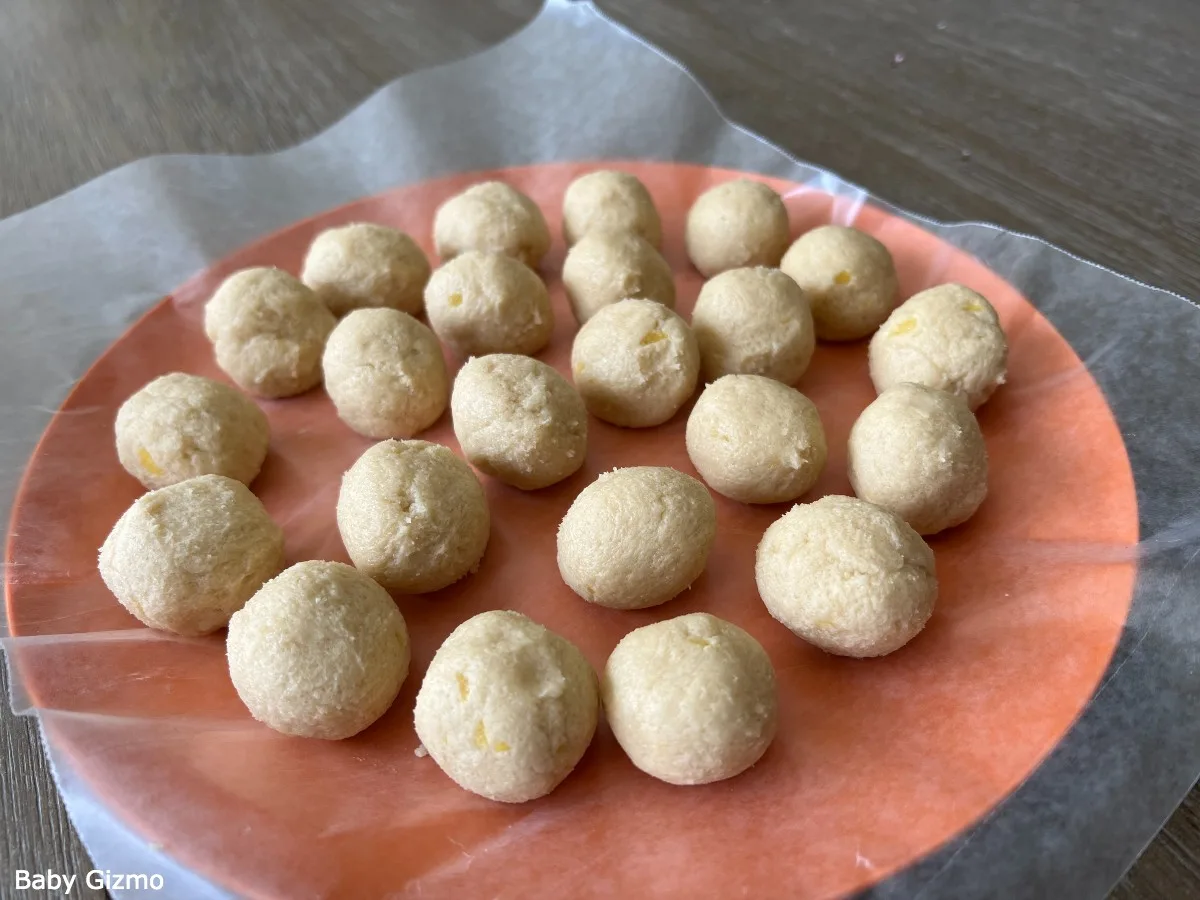 6. Remove the dough from the freezer and bake at 350 degrees on the prepared baking sheet for 9 minutes.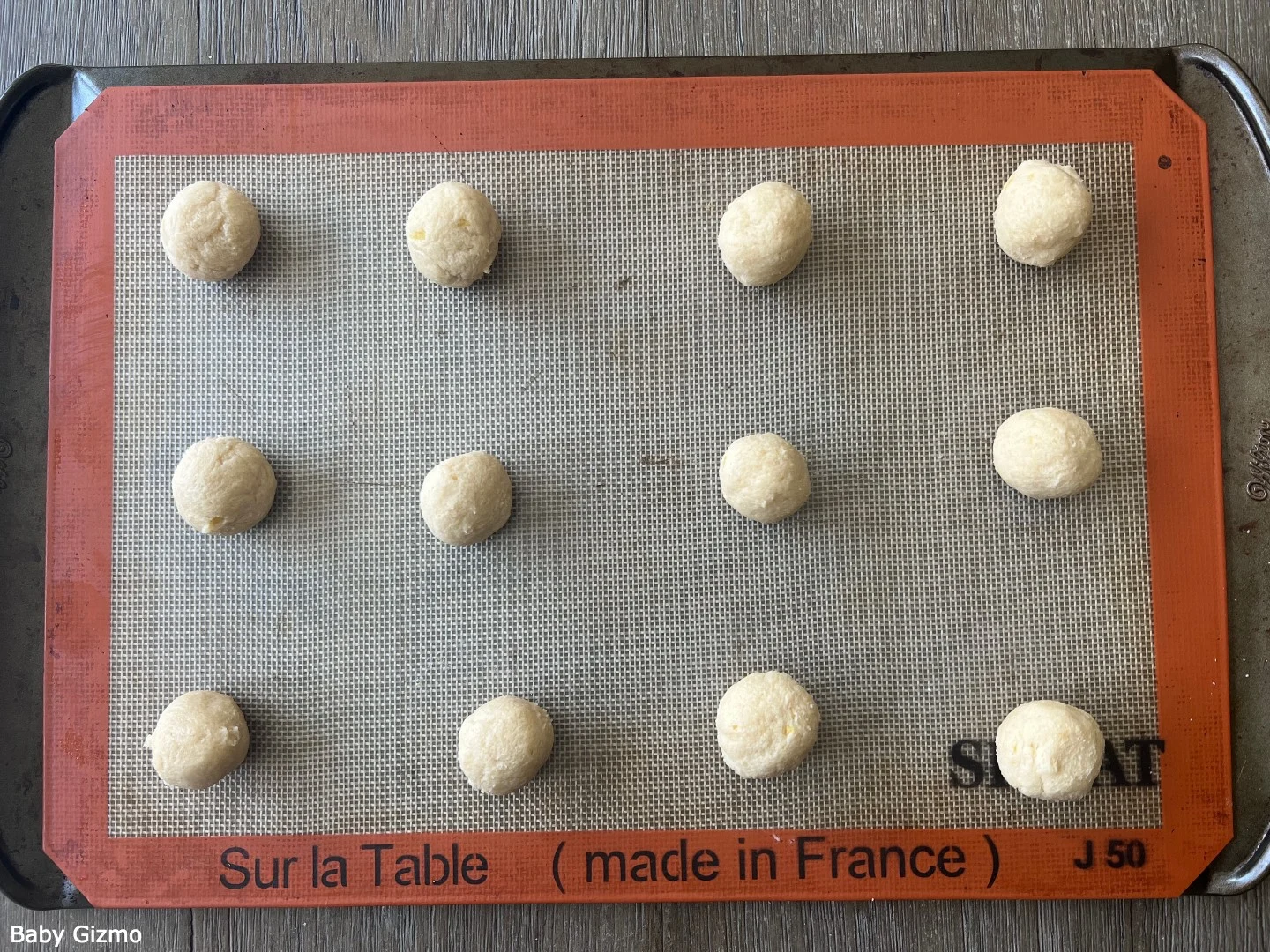 7. Cool cookies cookie sheet for 10 minutes before removing to cooling rack.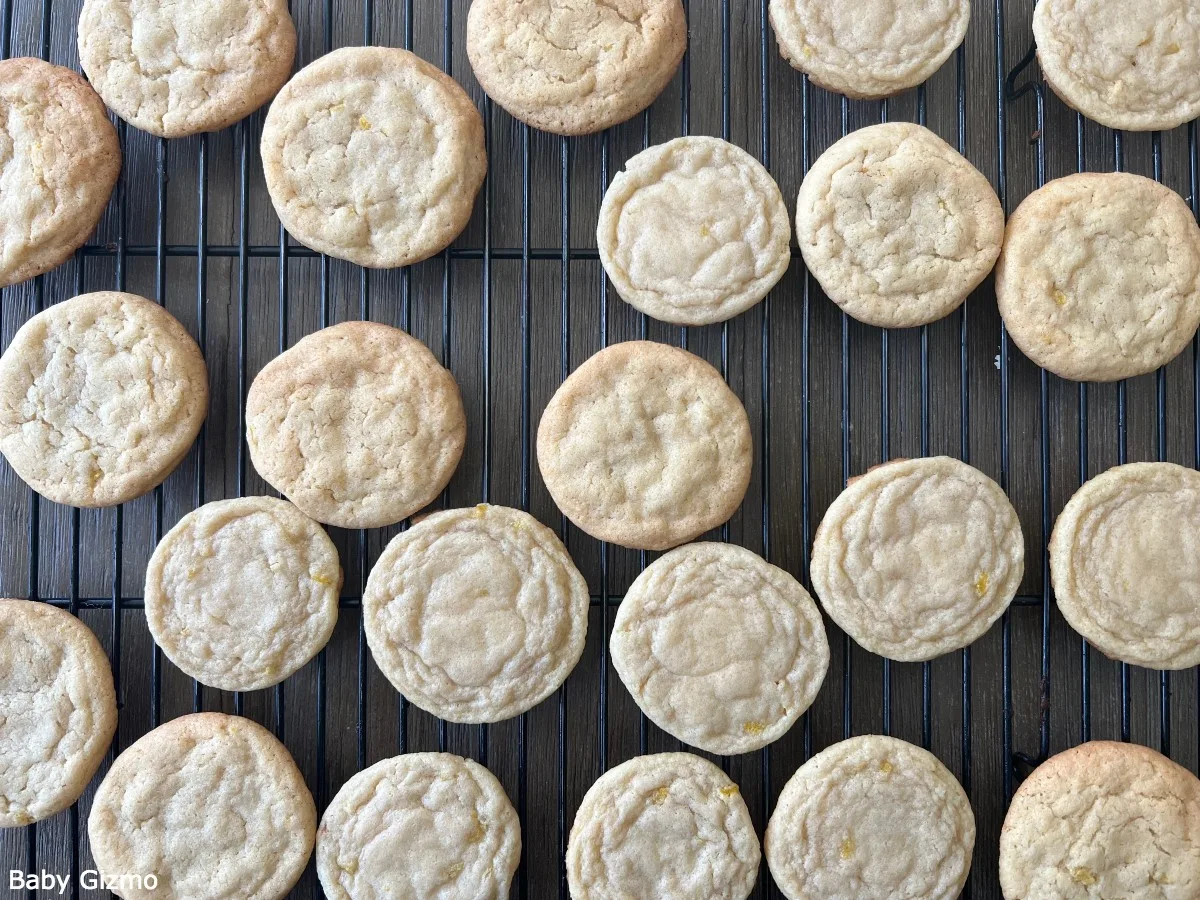 8. Melt the butter, powdered sugar, lemon juice and lemon zest in a small pan. Stir until the sugar dissolves completely.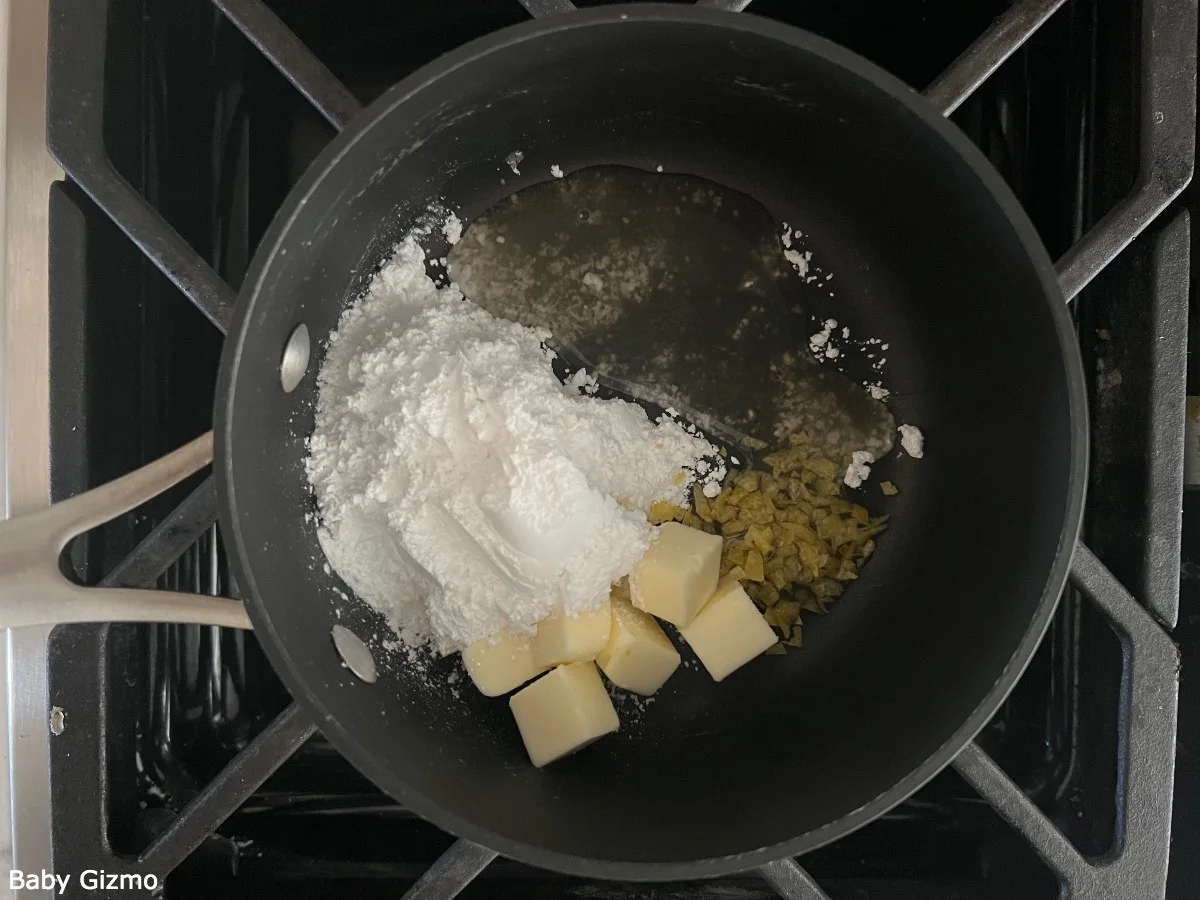 9. Using a pastry brush, glaze each cookie with the glaze and top with a lemon slice. (NOTE: You can definitely leave the lemon slice off.)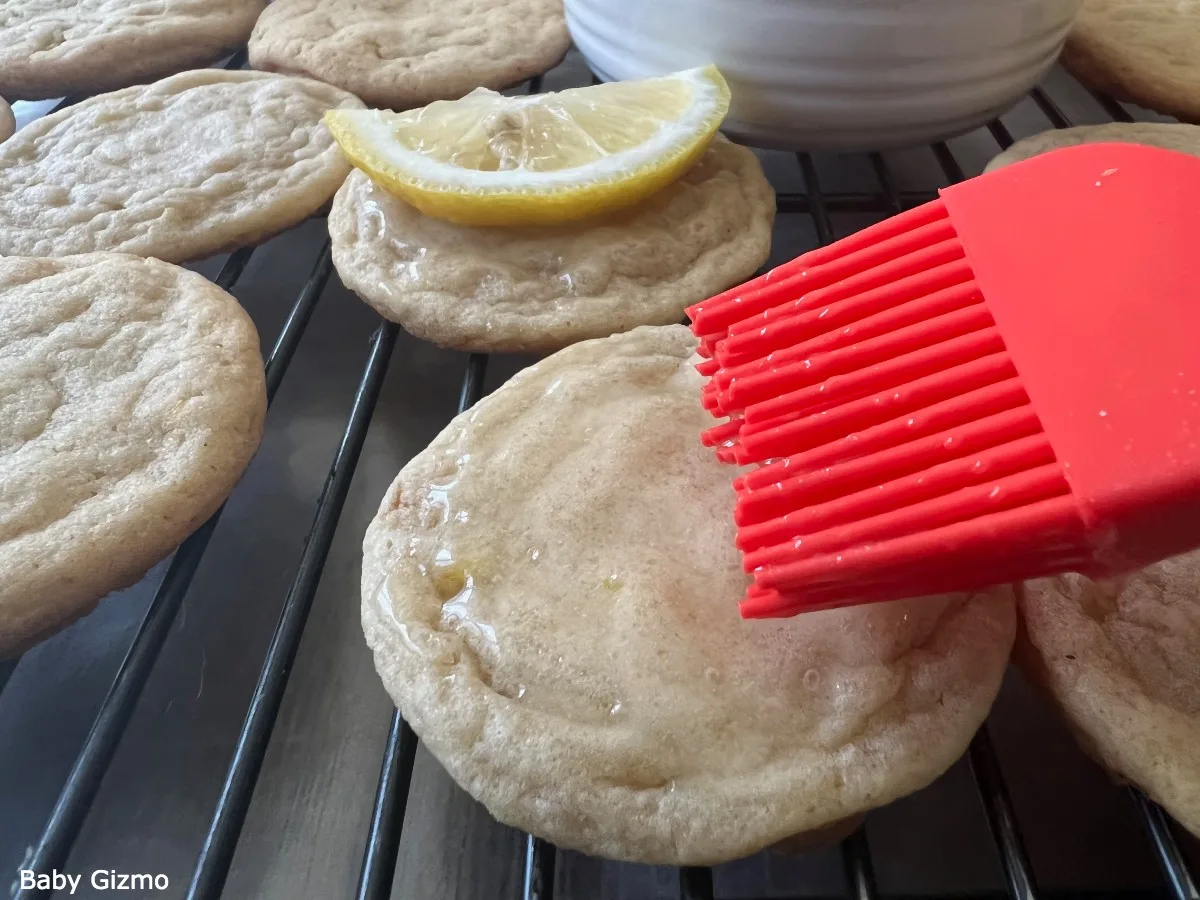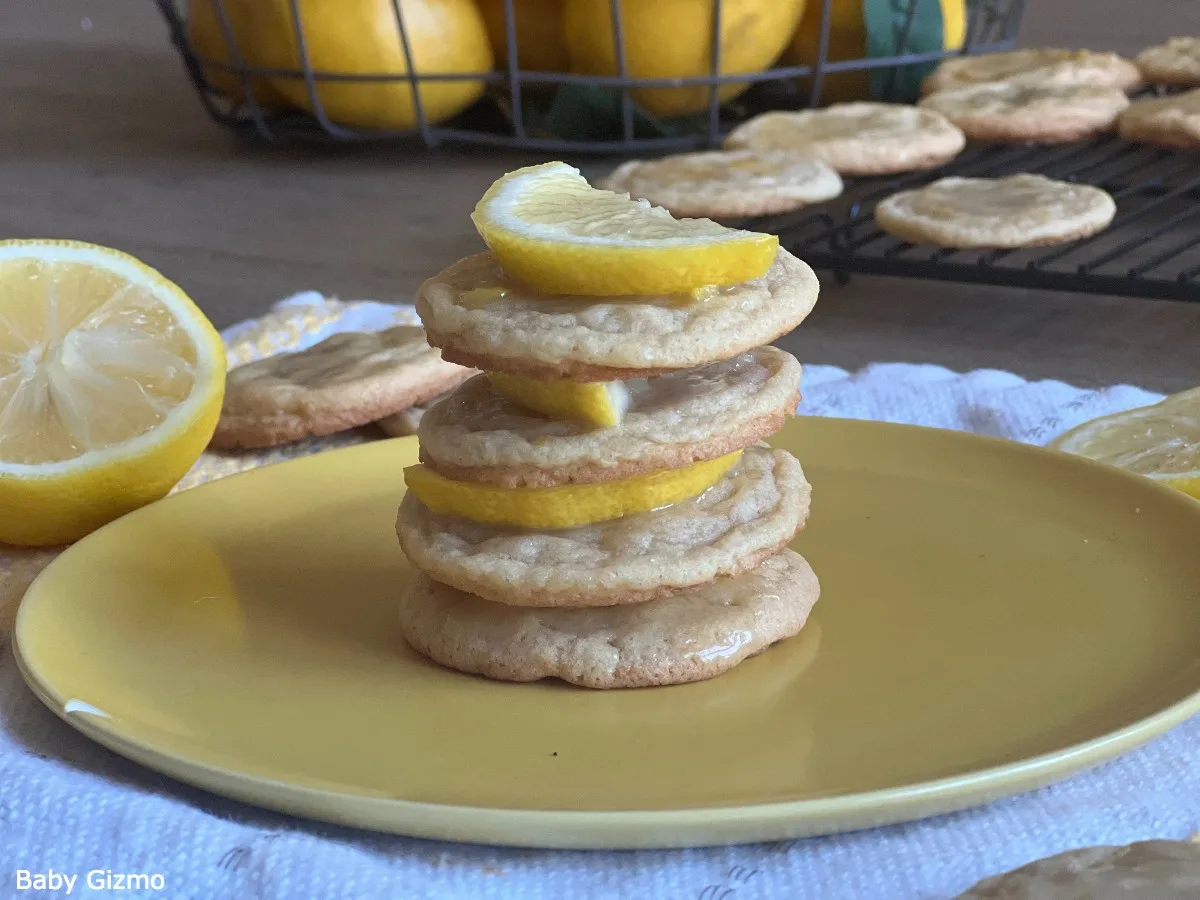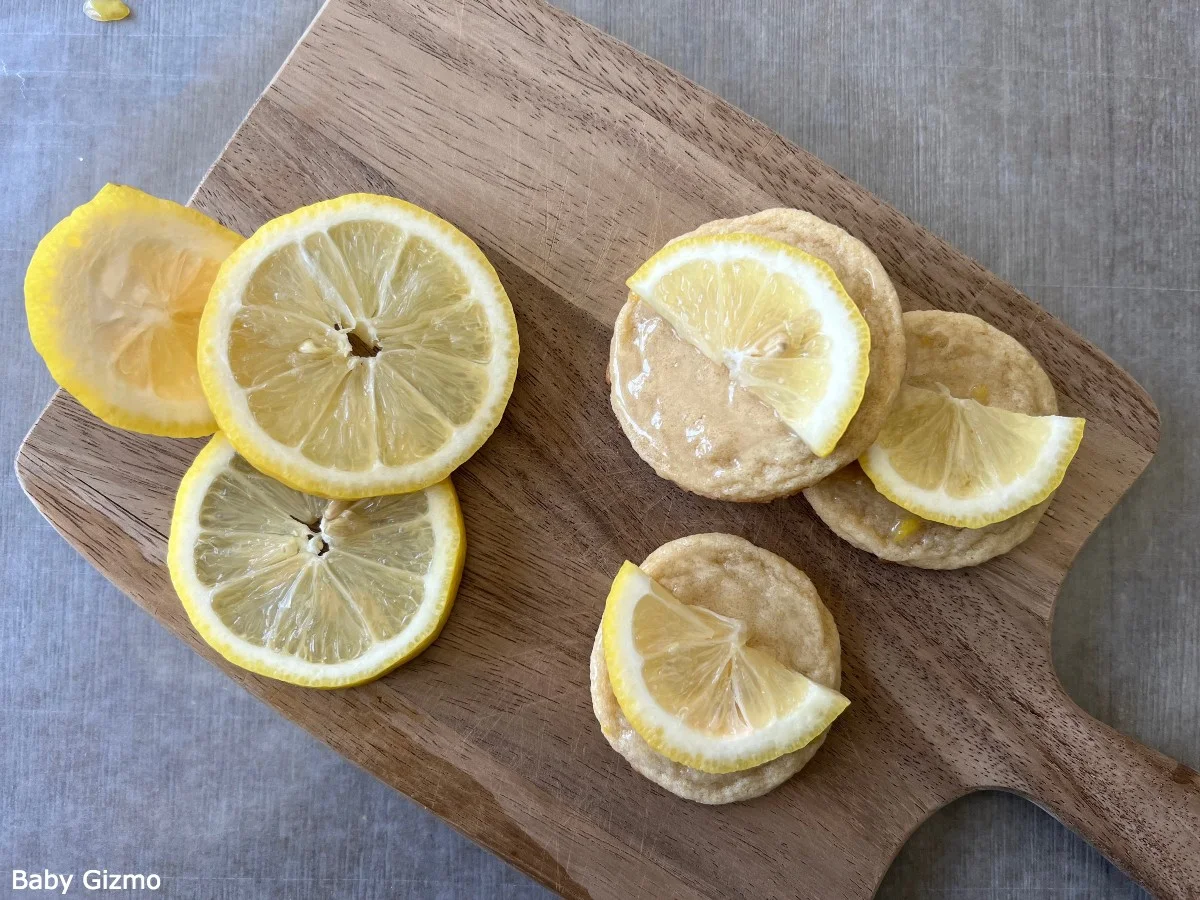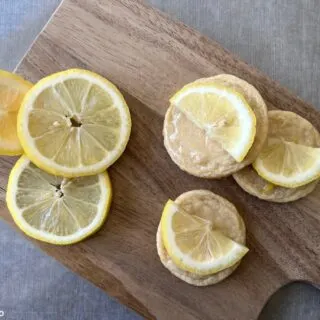 Crumbl Lemon Glaze Cookies
Super soft, buttery cookies topped with a delicious lemon glaze that keeps them light and chewy.
Ingredients
Lemon Cookies
1/2

cup

butter

softened

3/4

cup

granulated sugar

1/4

cup

brown sugar

1

egg

1

TBSP

lemon juice

1

TBSP

lemon zest

1

tsp

lemon extract

1 3/4

cup

flour

3/4

tsp

baking soda

1/4

tsp

salt
Lemon Butter Glaze
2

tbsp

butter

1/3

cup

powdered sugar

1

tbsp

lemon juice

1

tsp

lemon zest
Instructions
Preheat oven to 350 degrees. Use parchment paper or a silpat mat to line a baking sheet.

Cream the butter, brown sugar, and granulated sugar in a stand mixer until light and fluffy (about 2-3 minutes). Scrape the sides of the bowl to make sure all ingredients are blended.

Add in the egg, lemon zest, lemon juice, and lemon extract and beat until combined.

Gently mix in flour, baking soda, and salt. Mix until all combined. Be careful not to overmix the dough.

Scoop out about 1 tablespoon (or use a 1 tbsp cookie scoop) and roll into a dough ball. Repeat with rest of dough and place dough balls on a wax covered plate and freeze for 15 minutes.

Remove the dough from the freezer and bake at 350 degrees on the prepared baking sheet for 9 minutes. Cool cookies cookie sheet for 10 minutes before removing to cooling rack.

Melt the butter, powdered sugar, lemon juice and lemon zest in a small pan. Stir until the sugar dissolves completely.

Using a pastry brush, glaze each cookie with the glaze and top with a lemon slice. (NOTE: You can definitely leave the lemon slice off.)
Nutrition
Calories:
118
kcal
Carbohydrates:
17
g
Protein:
1
g
Fat:
5
g
Saturated Fat:
3
g
Polyunsaturated Fat:
1
g
Monounsaturated Fat:
1
g
Trans Fat:
1
g
Cholesterol:
19
mg
Sodium:
63
mg
Potassium:
19
mg
Fiber:
1
g
Sugar:
10
g
Vitamin A:
157
IU
Vitamin C:
1
mg
Calcium:
6
mg
Iron:
1
mg