I've always been a breakfast lover. Morning, noon, night – breakfast food seems to hit the spot. Carbs and sweets are usually my favorite so whether it's waffles, french toast, pancakes or cinnamon rolls, sign me up for a hearty serving … maybe even seconds!
Lately though, I've been curbing the sugar fest and opting for protein rich meals. These breakfast burrito bowls do just that. Dive in and add them to your breakfast (or dinner) menu this week!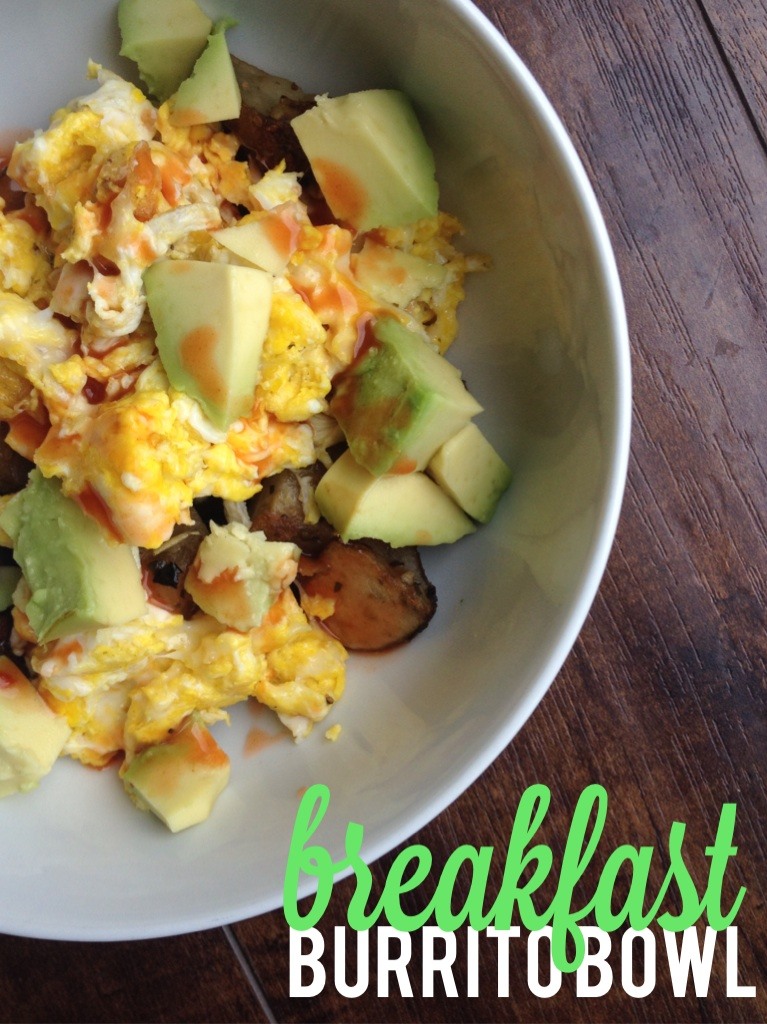 BREAKFAST BURRITO BOWL
Ingredients
2 large potatoes, diced
4 tablespoons olive oil
3 tablespoons Italian seasoning
5 eggs
1/4 cup milk
Sea salt + pepper
1/2 cup cheese, shredded
1 avocado, diced
1 teaspoon Texas Pete's hot sauce
Directions
Preheat your oven to 425 degrees. While it heats, slice and dice your potatoes and avocado and shred your cheese.
Toss the potatoes in olive oil and Italian seasoning (my favorite is the Rustic Italian blend from Costco) and lay in a single layer on a 9×13 cookie sheet. Bake for 20-30 minutes or until crispy.
While your potatoes bake, in a small bowl whisk your eggs, milk, salt and pepper together. Pour into a buttered frying pan and scramble the eggs. Set aside.
When the potatoes are done, it's time to build your breakfast burrito bowl by layering potatoes, scrambled eggs, cheese, avocado and hot sauce on top!
You can add more veggies – zucchini and peppers are yummy – and I'm a fan of some breakfast sausage or bacon tossed in too. With breakfast burrito bowls, the sky is the limit! Enjoy!