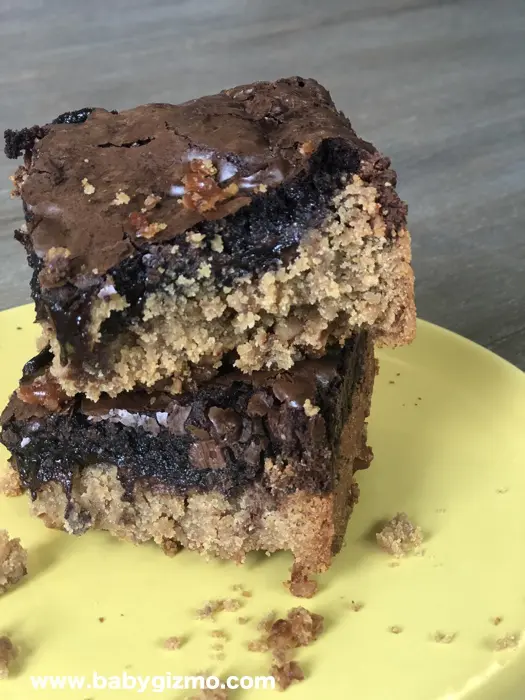 If you are looking for a decadent dessert to make that will sure to be a crowd pleaser, look no further than the Pretzel Crusted Peanut Butter Cookie Candy Brownie Bars. I came up with this idea years ago and it immediately went viral because it was just that good!
After 8 years, I thought it was time to update the recipe article. I made the first recipe post on a whim and wanted to give the dessert the attention that it deserves with better photos and a direct-to-recipe post. (Yep, no backstory or ramblings from a food blogger here!)
INGREDIENTS:
1 ½ cups crushed pretzels
1/2 cup melted butter
2 1/2 TBSP sugar
Peanut Butter Cookie Mix and all the ingredients the mix calls for (or Peanut Butter Cookie from scratch)
Brownie Mix (8×8 pan size box + all the ingredients the mix calls for)
20-25 Mini Reese's Peanut Butter Cups (chopped corsely)
DIRECTIONS:
1. Crush the pretzels in a food processor or however you like to crush pretzels. I recommend not crushing the pretzels to dust but keep some small pieces to keep the crust crunchy. Mix the melted butter (melt in microwave), sugar and pretzel crumbs. Press into lightly greased 8×8 pan. Set aside pretzel crust and make the cookie dough.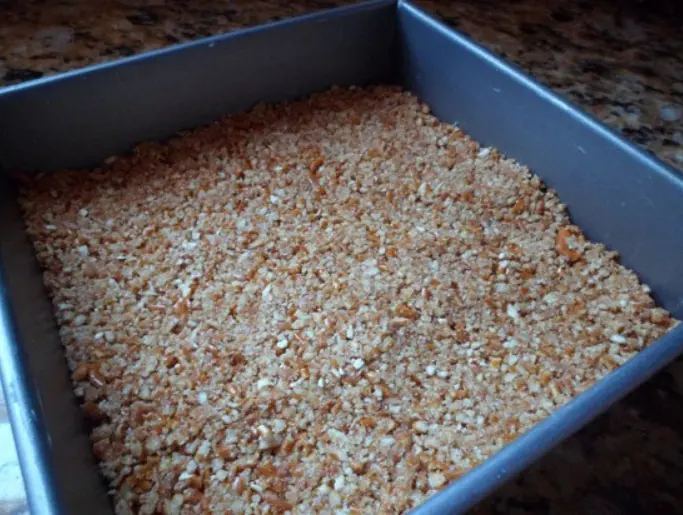 2. Make the cookie dough according to the package. (Or make cookie dough from scratch – your choice! The peanut butter cookie recipe from this recipe is perfect!) Lightly press the cookie dough evenly on top of the pretzel crust.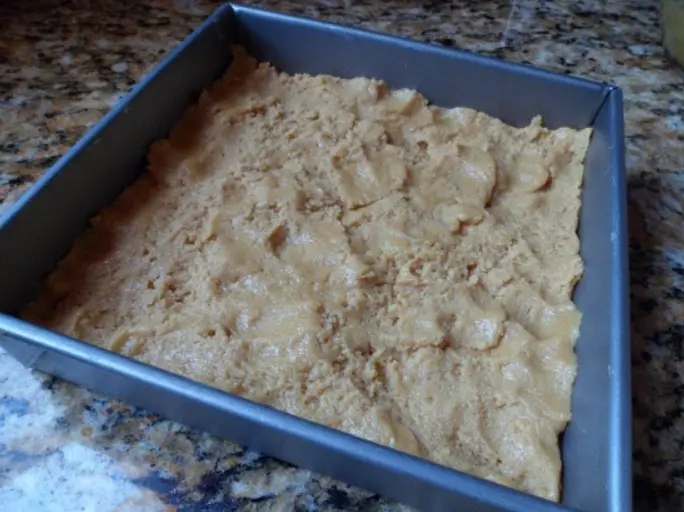 3. Sprinkle the Reese's Peanut Butter Cup pieces over the cookie dough.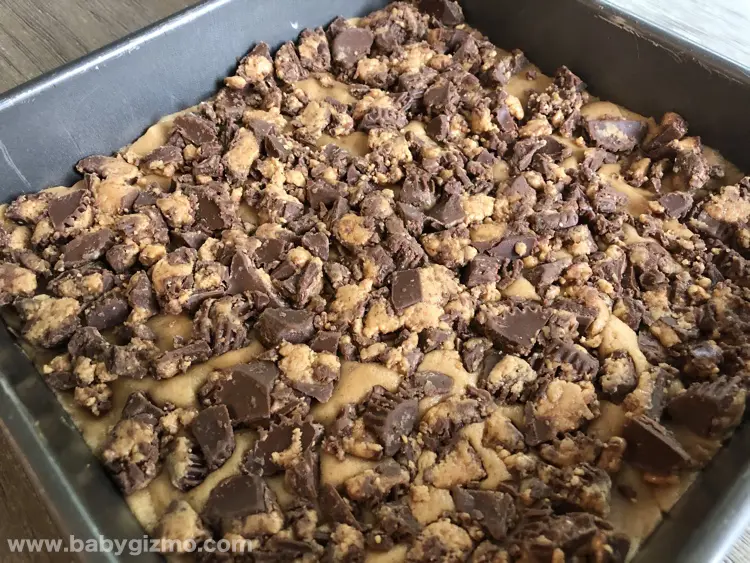 4. Whip up your brownie mix and pour evenly over the Peanut Butter Cup Candy.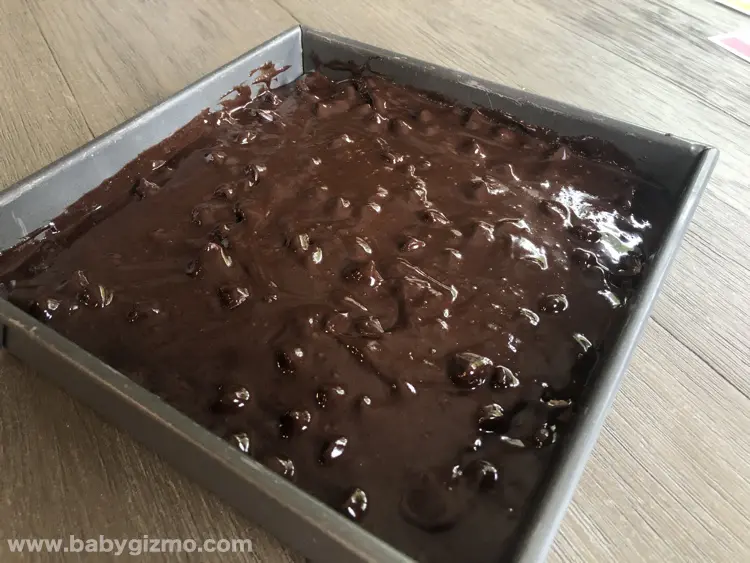 5. Bake at 350 degrees for 45-50 minutes.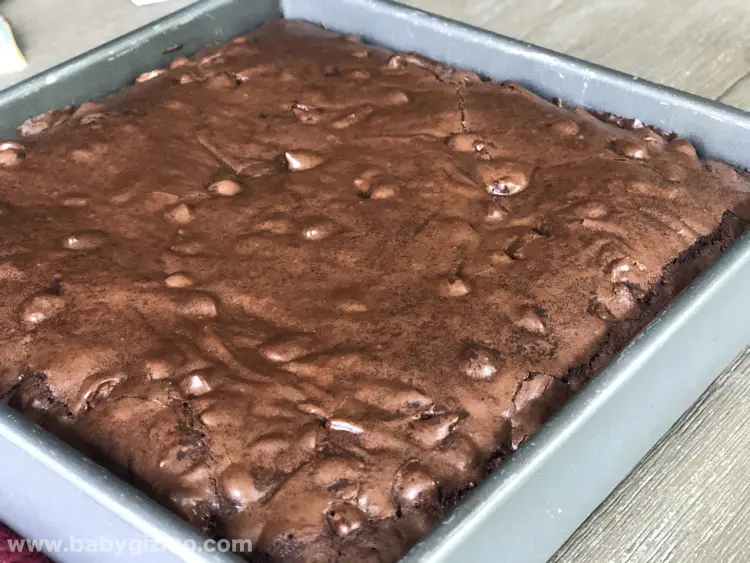 6. Cool for 10 minutes and then enjoy!