It's time to read to your kids! I studied Literature in college, so naturally I could not wait to introduce my son to my favorite books. Unfortunately, he's a little too young for Tolkien, James Joyce, Jack Kerouac, or John Updike. That's okay, we'll get there!
Until then, I put together a list of children's books that we've loved paging through together. If any dads out there haven't checked these out yet, give them a shot.
Daddy Hugs – I don't know if I love this book, or just the concept of it. Either way, it's a must-read. By Karen Katz.
Darth Vader and Son / Vader's Little Princess – Was geeking out when I first discovered these. By Jeffrey Brown.
Just Me and My Dad – Here's a books for kids classic Little Critter book from Mercer Mayer. I have fond memories reading this one with my own dad. By Mercer Mayer.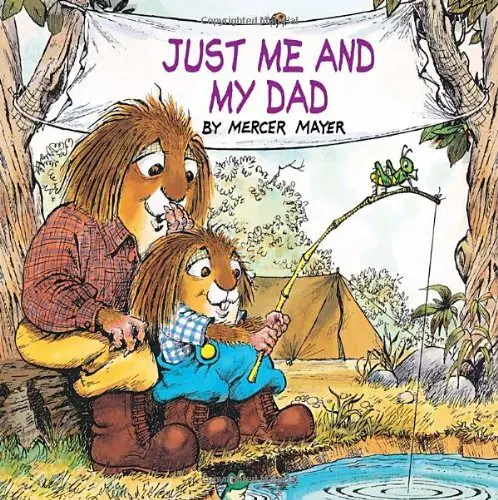 My Dad Loves Me – Very simple, but cute for dads (and durable for babies – it's a board book!) By Marianne Richmond.
The Berenstain Bears: We Love Our Dad! – Another nice introduction to a classic series. By Stan and Jan Berenstain.
On the Night You Were Born – This is a really sweet book that was gifted to us at my wife's baby shower. By Nancy Tillman.
First 100 Words – Any "first words" book will do. It is so exciting watching your little one start to understand, remember, and recite words. By Roger Priddy.
Yummy Yucky – All of the Leslie Patricelli books are phenomenal. In each, a small toddler with a single curly cue on his head explores the world around him. In this case, good and bad foods to eat. By Leslie Patricelli.
Goodnight, New Jersey (or any city/state) – We received this one as a gift from our family in Jersey. It's great to introduce our son to images of places we hope to take him some day. By Adam Gamble.
Strega Nona – A fairy tale about an overflowing pasta pot…that's like my dream come true. Of course I'm going to read this to my little Italian boy. By Tomie dePaola.
Hey dads, what are some of your favorite books to read your kids? Tell us in the comments!