Between the fact that we're still in flu season, which runs through early spring, and the fact we're facing the threat of the coronavirus (COVID-19), there's been a lot of talk lately about the importance of washing our hands. Below is a diagram from the World Health Organization about just exactly how to wash your hands effectively, which should take about as long as it takes to sing "Happy Birthday" twice. In other words, twenty seconds.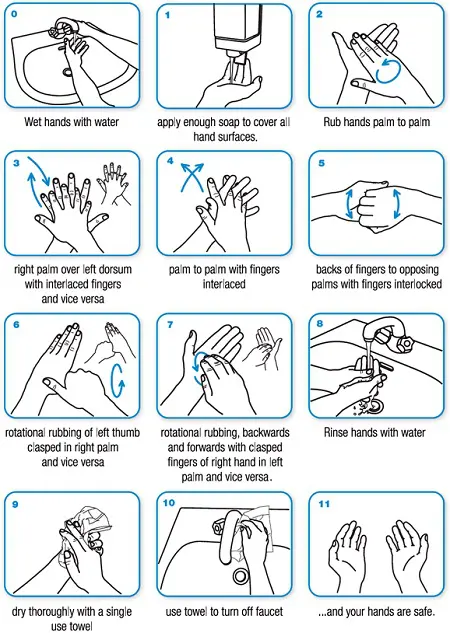 I don't know about you, but with as much handwashing as there should be going on in our lives, I'd get pretty bored singing "Happy Birthday" on repeat, so I've come up with a list of the seven best handwashing songs for kids—plus a few for grown-ups. Check 'em out!
The Handwashing Song: One of my favorites is a song that my daughter learned years ago a preschool includes the handwashing instructions right in it. It's sung to the tune of "Frére Jacques."
The Alphabet Song: Sung at a normal pace, the ABC song is just the right length to work as a handwashing song. Speed-singing littles will have to sing it at least twice to get 20 seconds of washing in.
Wash, Wash, Wash Your Hands: Your child could sing "Row, Row, Row Your Boat" twice through or they could sing this catchy version that, like "The Handwashing Song" includes instructions for thorough washing.
If You're Happy and You Know It: Two verses of "If You're Happy and You Know It" will also give your child enough time to thoroughly wash their hands. To keep with the theme, have your kiddos sing "If you're happy and you know it, wash your hands."
Wash Your Hands: This song might take a little more work to learn, but if you've got a Doc McStuffins fan in the house, they'll love it! (And for what it's worth, I've watched the video three times and it's already stuck in my head.)
Mary Had a Little Lamb: The first verse of "Mary Had a Little Lamb" is long enough to get the job done. And if you'd like to educate yourself and/or your children as to the words of the second and third (?!) verses, this is a cute little video.
Happy Handwashing Song: Really love the "Happy Birthday" tune, but you're just sick of the words? The Centers for Disease Control and Prevention have written their own handwashing lyrics to this classic music.
Wash Your Hands Song: This song is weirdly catchy. Singing the "wash your hands" refrain twice gets you to a little more than 20 seconds. Listening to the whole song gets your kids a thorough lesson in hand washing.
There you have it: seven great songs to help the kids wash their hands for 20 seconds. And now it's your turn, because while you would never skimp on the time it takes to suds up your hands, better safe than sorry right?
Looking for something a little more modern? Try Lizzo's "Truth Hurts." The chorus is perfect to get your 20 seconds of washing in.
This one reminds me of roller skating with friends (I'm that many years old!), but the chorus of the "The Locomotion" from Kylie Minogue is another great choice.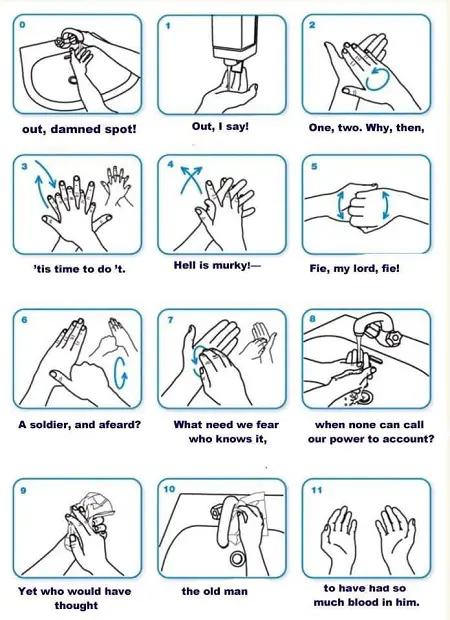 Or head back to high school English class and recite a little bit of Macbeth with this meme courtesy of the Reduced Shakespeare Company on Twitter.
Finally, the chorus of the Bee Gees' "Stayin' Alive" is not only great for washing your hands, the beat is also recommended by the American Heart Association for hands-only CPR. Now that's a song to know.
What's your favorite hand washing tune for kids or adults? Share it in the comments!