There's already a lot going on in the head of a small child so when a new sibling arrives, it really throws a wrench in your older child's master plans. The one thing I've learned over the years is that not every child is the same– what works for one will most likely not work for the other but when it comes to welcoming a new baby in the house, it's worth trying all that you can, as a parent, to make the transition easier, smoother or more enjoyable for the big brother or big sister.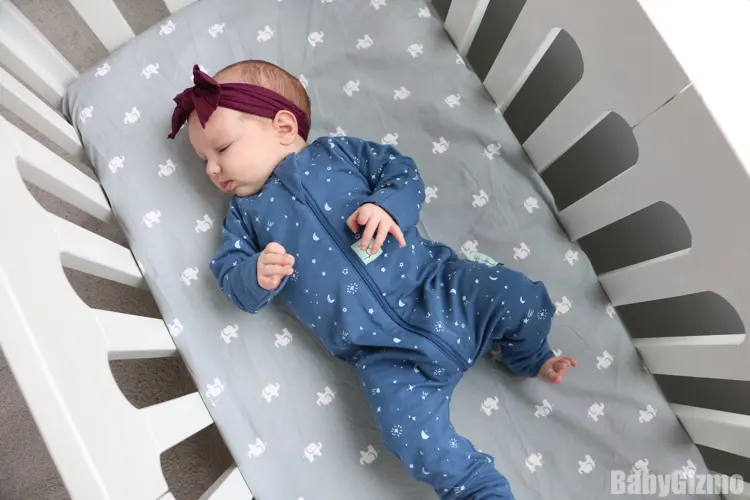 1. Understand the change for your older child
The first thing (and one of the most important things) you can do for your older child is to understand and accept the changes that he or she is dealing with. Sounds like a no brainer, right? Well, I don't know about you but I was not exactly on my A Game after having a baby. My patience was thin, my eyes were glassy… my head was pounding (from lack of sleep) so it was easy to forget how difficult the process was for not just me (and daddy) but for my older child, too.
2. Welcome your child at anytime
A curious older sibling wants to know what the baby is eating, what is inside the baby's diaper, why the baby is crying and what is in the baby's mouth. By welcoming your older child to sit next to you as you feed the baby, explaining a diaper change, singing or shushing the baby together or by letting your older child give the baby a pacifier, it helps to make your older child feel useful and important instead of an outsider looking in.
3. Put the baby down
Things will not be like they were when you had your first baby. Gone are the days when you can lay on the couch all day with your new baby on your chest. When your baby is asleep, during the day or when your older child is around, put the baby down so that you can spend one-on-one time with your older child. Never before has your child needed your attention and love more than after you bring home a new baby.
4. Get help
Get help from friends and family with both your children so you have time to yourself and time for your husband. It doesn't have to be hours, it can be to take a shower in peace or to walk around the block with your husband to start. If you make time for yourself, and your marriage, you will be happier which means your children will be happier.
5. Plan ahead
Freeze meals, grocery shop for an entire week, get your groceries delivered or even get take-out. Planning ahead means you have a little more time to spend with your child.
6. Purchase new toys, books and games
Before you have your new baby, purchase some new things for your older child – a big sibling gift. That way, when you are stuck with a cranky baby or for the times when you are spending one-on-one time with your older child, you have something fun, new and interesting to excite your older child.
7. Be fair
Most family members and friends are anxious to see your new baby, just as they were when your oldest was born but what your oldest child doesn't remember is actually getting that attention as a newborn. If you feel or see that your older child is feeling left out, do or say things to bring him or her back into the conversation or action. Be an advocate for your little one cause he or she probably doesn't have the words to express how they are feeling.
8. Schedule special time with family
If you have family nearby or have family visiting (and need to nap with the baby to catch up on some sleep) ask them to schedule a special trip to the ice cream store or park with your older child. Doing something new with Grandma and Grandpa will take some stress off of the older child's shoulders and get them out and about.
9. Keep a routine
If you read to your older child every night before bed, try as best as you can to keep that routine going. Alternate with dad or let baby sleep in the swing, bouncy or wherever baby is happiest so that you can keep some consistency with your older child.
10. Read books and point out real life examples
Read books about becoming a big sister or a big brother but also point out families at the park, store, etc. Sometimes a child needs to hear or see things from another perspective and not just the same thing over and over coming from you and your husband. Seeing other families, with new babies, helps a child connect and sometimes they are able to realize that this is normal.