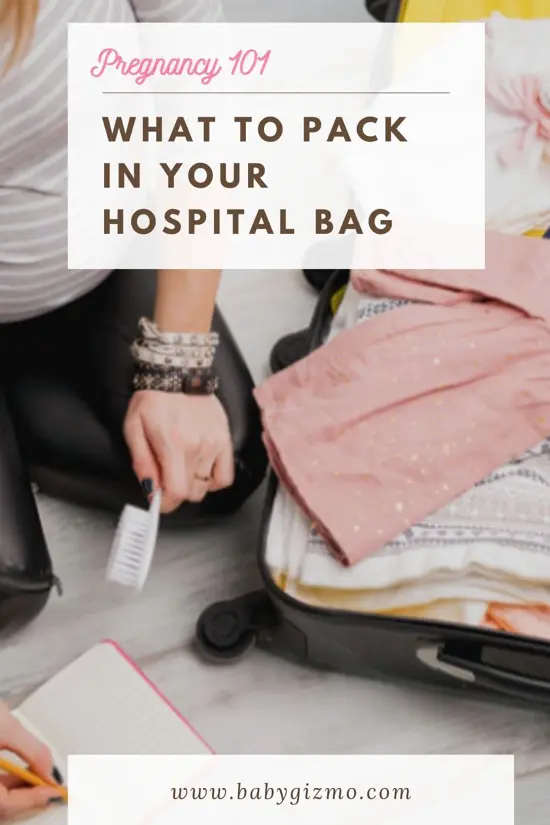 At 34 weeks, I've decided it's time to start packing my hospital bag. I'm sure I packed it earlier with baby number 1, but with a toddler running around and keeping me busy, my hospital bag has been way down the list of things to do. Way, way down. In an effort to get the ball rolling, here is a list of things I will be sure to pack.
1. Birth Plan
With my first birth, I gave my plan to my OBGYN and wondered if the hospital staff would ever see it. When I arrived at the hospital to give birth, all the nurses involved had read it and were aware of my requests, so this helped me feel at ease. Now I know more about what to expect, I've made some changes and will provide a new one, but it always helps to bring a copy just incase the hospital staff haven't seen it.
2. Small Bag of Essential Toiletries
After the long process of giving birth I look forward to taking a warm shower, so a small bag of toiletries is a must. I just take the essentials like shampoo, conditioner, body wash, deodorant, hand cream, toothpaste, toothbrush. As labor involves a lot of breathing, consider packing a good chapstick as your lips can get very dry. I generally have zero time for make-up, but keep in mind there will be many photos in that short period of time, and that you will look back on them in years to come. So pack whatever you need to make you feel good but that you can apply in a rush, as you won't have much time for the rest of your life during your hospital stay.
3. Towels
Most hospitals will provide them, but I like to take my own.
4. Slippers/Socks
I will definitely be packing a comfortable pair of slippers, as these were essential for getting up to use the bathroom, greeting guests etc.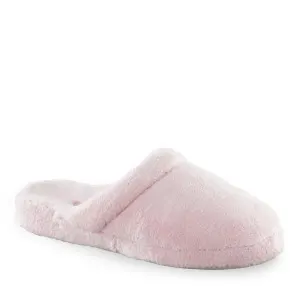 5. Camera/Video Camera
This goes without saying, just remember to pack the charger!
6. Phone Charger
For all of the millions of calls/texts/emails you will be receiving.
7. Open Top Pajamas
Babies love and thrive on lots of skin to skin with mom and dad, and I want to feel cozy after the long experience of labor, so I will be packing some open pajamas that allow me to lay baby on my chest as much as possible. I will probably pack two or three pairs.
8. Nipple cream
Breastfeeding a newborn can be sore in the first few days, so a good nipple cream is definitely going in my hospital bag, and will be in my diaper bag for the first few weeks. Try this cream from the Motherlove company.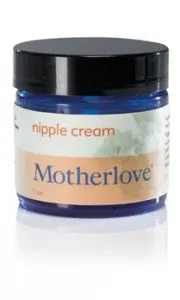 9. Breast pads
Ah, the dear sweet memory of my mom or husband pointing at my chest and saying "Um, you're leaking." Breast pads are a must. Bamboobies provides what they call the "cashmere sweaters for boobies."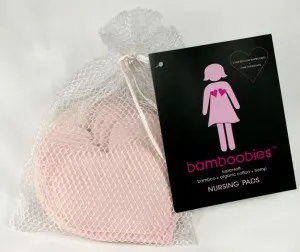 10. Sanitary Pads
So you gave birth and you thought the blood part was over- not quite! The hospital will always provide you with pads and all the necessary post-partum essentials, but I will take a few just incase. Be sure to have a box ready for when you get home.
11. Underwear
Speaking of post-partum bleeding, remember to pack some suitable pad-holding underwear and a comfortable bra. I wouldn't suggest underwear that is too fancy because you don't want to risk ruining it. If you are planning on nursing, look for a good nursing bra because you will be using it a lot.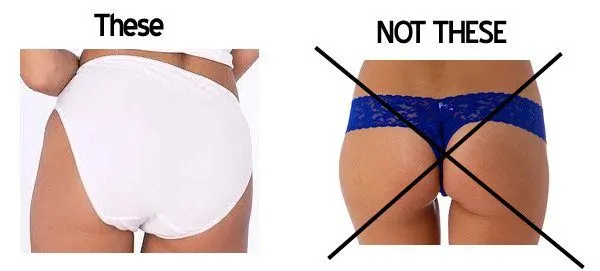 12. Boppy
My Boppy was my companion for a long time with my daughter, it truly helped bring her to the right position when it came to nursing. Some people prefer My Brest Friend– both are great and it comes down to personal preference. Whichever you choose, remember to take it with you.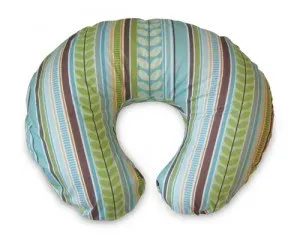 13. Baby Clothes
All-in-ones are the easiest for newborns and for new and tired parents, but pack whatever you'd love to see your baby in for the first few days. Remember the all-important going home outfit, and preferably a hat and mittens to keep baby from scratching their face.
14. Diapers
The hospital will provide you with diapers, wipes, etc, but if you are planning on cloth diapering, you will need to provide all the necessary items. I only started cloth diapering my daughter at 6 months, so this is going to be a whole new experience- cloth diapering a newborn. Should be interesting!
15. A Going Home Outfit for You
I almost forgot this one completely until Hollie reminded me! Oh yes, remember to pack a going home outfit for yourself! (Wonder what I would have done had she not reminded me- gone home in my pjs?) The important word here is comfortable, so something with room and a stretchy waistband. Sweats, a flowy skirt or dress, or even your old maternity pants (don't freak out if you're not back to a size zero on day 1, we're not all Kourtney Kardashian). There will probably be more photos as you leave the hospital, so take something that will make you feel good but most importantly, that you have room in. Skinny jeans are out!
Whatever you pack in your hospital bag, I wish you all the best in your labor! 🙂