I've told you before just how much homemade pesto rocks! I've even given you five great uses for it besides as a pasta sauce. But today my friends, I give you yet another tasty recipe using pesto and quite possibly my favorite of the bunch: Pesto Roasted Chicken thighs. That's right! Pesto makes an excellent chicken coating and the recipe couldn't be simpler. Just make up a batch of your favorite pesto, slater it under the skin of some chicken thighs (or your favorite part of the chicken), bake and eat. That's it. That's all.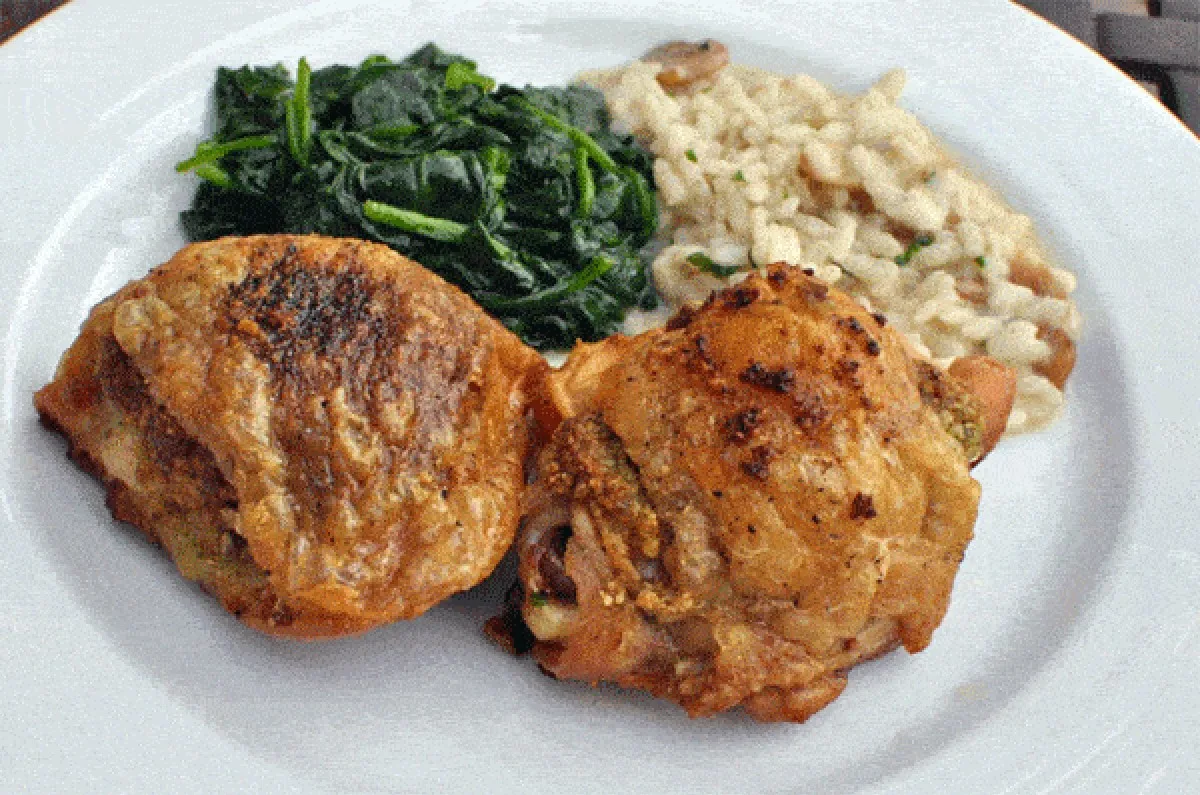 This dish is flavor packed and so gorgeous when it comes out of the oven. The chicken remains incredibly moist and the pesto is sort of a flavorful surprise hiding underneath that crispy skin. Best of all, it's the kind of recipe that is easy enough for a weeknight meal but gorgeous enough to entertain with—LOVE THAT! Now go on and stock that fridge with some pesto sauce.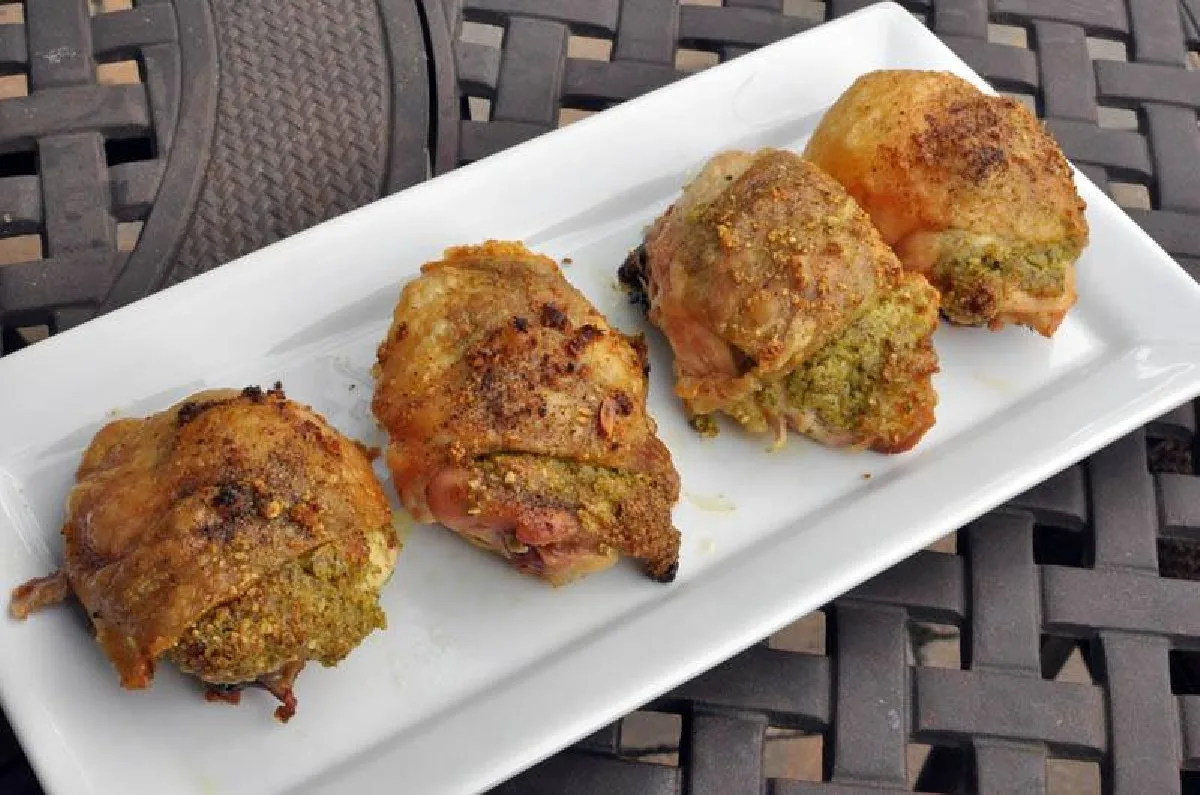 Pesto Roasted Chicken Thighs
Serves 4
Ingredients:
2 cups basil leaves, washed and patted dry
1 clove garlic
1/3 cup almonds
1/3 cup Romano cheese (Parmigianno Reggiano works well too)
1/2 teaspoon salt
1/2 teaspoon black pepper
Juice and zest of one small lemon
1/3 cup olive oil
8 chicken thighs, rinsed and patted dry
Instructions:
1. Preheat oven to 400 degrees. Line a baking sheet with aluminum foil (for easy clean-up).
2. Combine basil, garlic, almonds, cheese, salt, pepper, lemon zest and juice and pulse until coarsely chopped. Turn machine on and stream olive oil in using the feed tube of the processor. Process until fully incorporated and smooth.
3. Place chicken thighs onto prepared baking sheet skin side up. Using your fingers, loosen the skin from the meat and rub about a tablespoon of pesto sauce under the skin of each piece of chicken. Season the skin of each piece of chicken with salt and pepper. Place baking sheet into the oven and bake for 50-60 minutes. Enjoy!