I am always looking for fun and quick snack/lunch ideas for the kids. While I am a fabulous baker (if I do say so myself!), I'm not that great of a cook. I can rarely think outside the box when it comes to mealtime. While quesadillas, sandwiches and mac and cheese are my kids' lunch favorites, I try to throw in something different from time to time.These DIY pizza rolls are one of those things that I make to mix it up. Plus, it's a great activity for the kids to help with. Tackle lunch and an activity all in one? Win-win! These rolls are super easy to make and can be for lunch or just a snack. They aren't super healthy but they are yummy!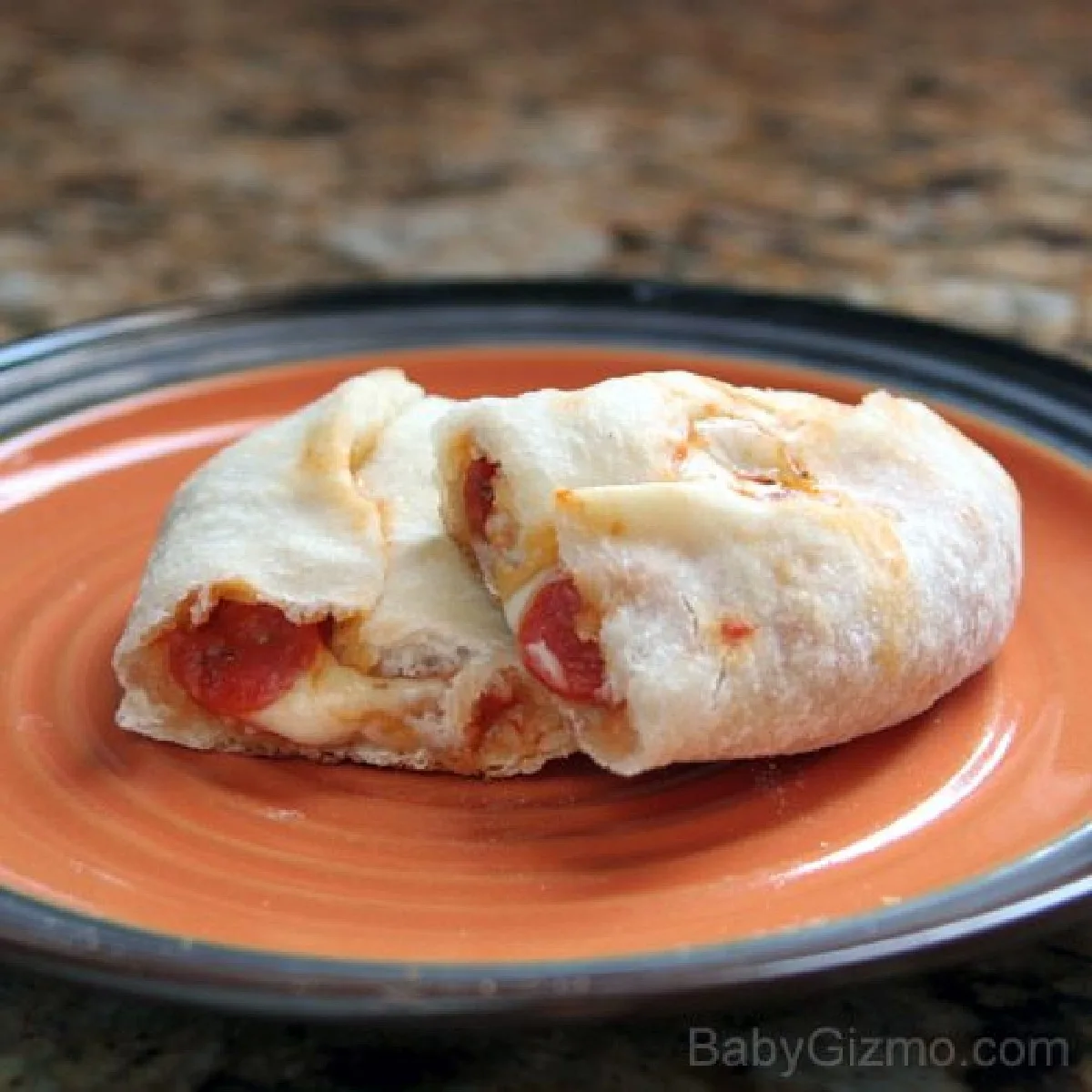 DIY Pizza Rolls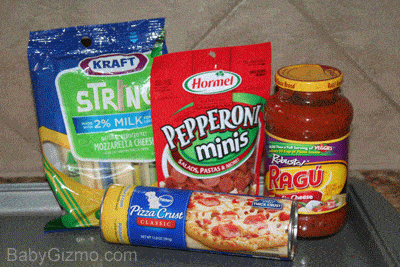 Ingredients:
String Cheese (I use the Kraft 2% cheese for a little less fat!)
Pasta Sauce
Pillsbury Pizza Crust
Hormel Pepperoni
Preparation:
1. Preheat oven to 400 degrees. Roll out the pizza dough and cut into 8 even rectangles on wax paper. Spread about 2 spoonfuls of pasta sauce in the middle of the dough without going all the way to the edge. Take one piece of string cheese and set it in the middle of the pasta sauce bed. Arrange pepperoni slices around the cheese. Repeat with remaining dough pieces.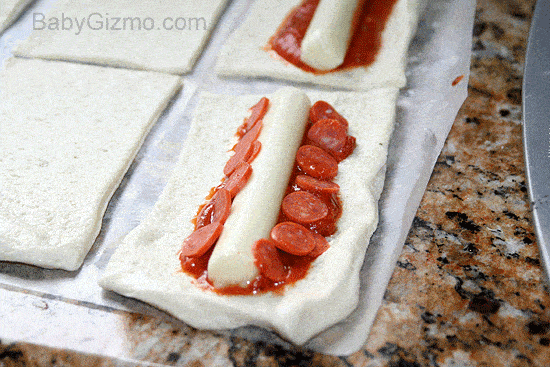 2. Carefully roll the dough around the cheese. (Note: This can get messy with kids! It's okay! It will still taste good!) Transfer pizza dough sticks to a baking sheet.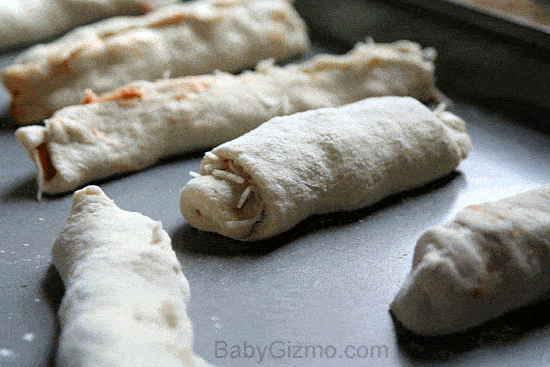 3. Bake at 400 degrees for 16-22 minutes or until golden brown. Serve warm. Serving with a side of warm pasta sauce to dip is a great idea!