If you have a toddler at home you know they would eat chicken nuggets everyday until they went to college. My two little ones love chicken nuggets! They could eat the same tried and true homemade nuggets everyday, but I like to switch it up a little and try different recipes.
If you never attempted to make your own nuggets and resorted to the ones shaped like dinosaurs trust me theses are healthier, cheaper and taste way better. The inspiration for this recipe is the little garden we are growing this summer. It includes basil, thyme, sage, parsley, rosemary, mint, chives, strawberries and tomatoes.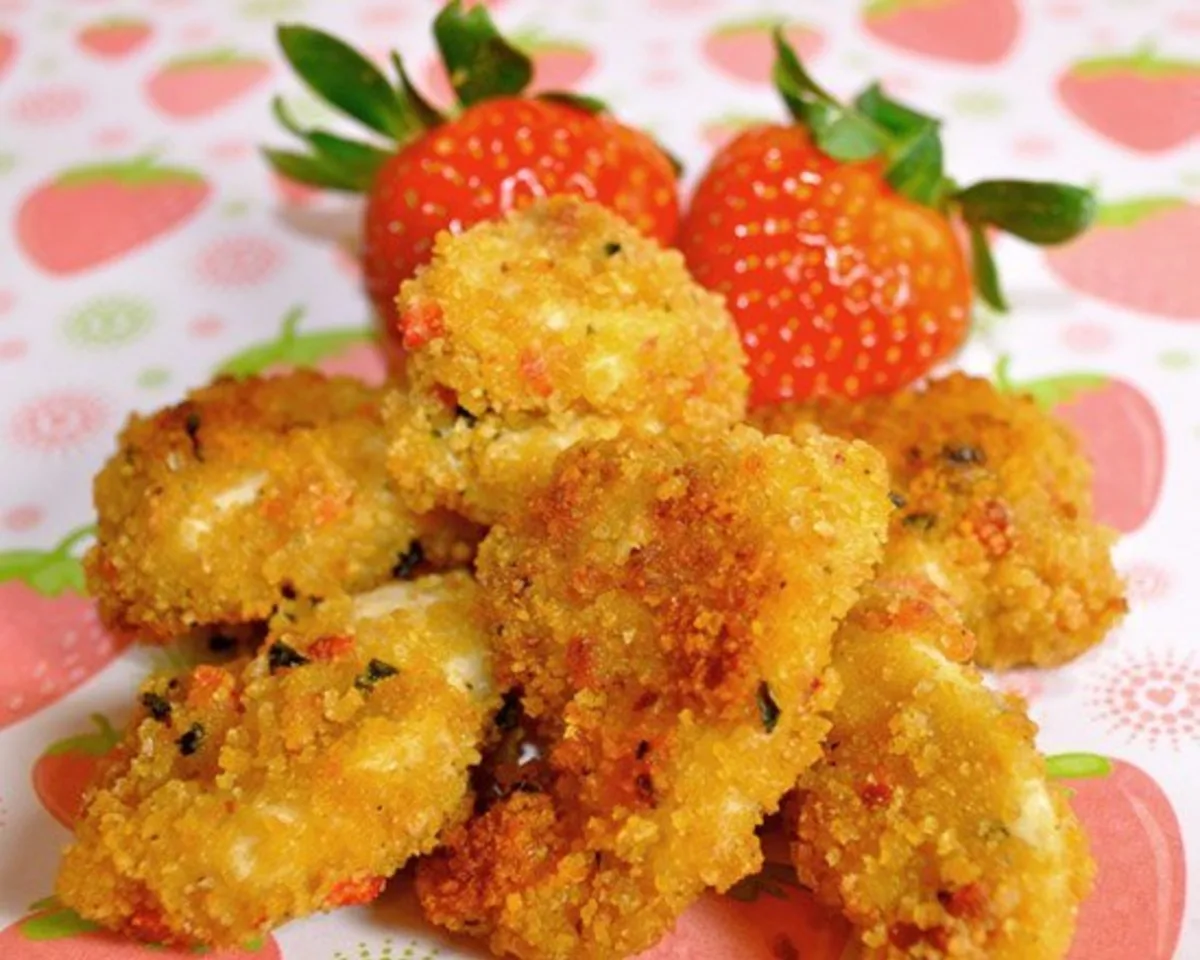 You should try to grow a garden of your own with your little ones they get so excited to see it grow. I do not have a green thumb at all I killed a cactus…yes it is possible so if I can do it anyone can! This summer I let the kids pick one herb or fruit. Sofia picked strawberries and Anthony chose basil. I used the basil from our garden but used dehydrated strawberries from Trader Joe's. Fresh strawberries didn't work because it made the nuggets too soggy, in addition to the fact that we have only grown one strawberry all summer!
The first and only strawberry was a big deal in our house. We all had to take a small bite of one little strawberry and taste the fruit of our labor. We check the strawberry plant every single morning waiting in anticipation for some big juicy strawberries. I seem to be lucky in the herb department we will see how the strawberries and tomatoes turn out this summer.
INGREDIENTS:

1 chicken breast cut into small bite size pieces
1 egg beaten
1 cup whole-wheat breadcrumbs
1/4 cup of chopped dried strawberries
1 tablespoon of fresh basil or 1 teaspoon of dried basil
2 tablespoons of olive oil
Salt and pepper to taste
METHOD:

1. Combine breadcrumbs, strawberries, basil, salt and pepper.
2. Dip chicken in egg wash then coat with breadcrumb mixture.
3. Place chicken nuggets on baking sheet drizzle with olive oil.
4. Bake at 350 degrees for 12-16 minutes.
♥ ♥ ♥ ♥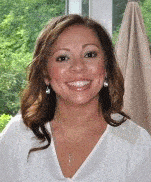 Bernice first started Yummy Tummy Cooking when her son was 2 years old. After being a little disappointed and down right scared at times (meat sticks in a jar…need I say more) with the food selection at the supermarket, she started making her children's meals at home. Most weekends you can find her in the kitchen, supermarket or local farmers markets. Bernice's philosophy to what she feeds her family is simple – try to buy local and organic. She has a bachelor's degree in chemistry; if she has to refer to her degree to decipher the ingredients, she doesn't buy it. If she can't read it, they don't eat it….that simple!