New Year, new you, right? Don't we all say that at the beginning of every year? Well, I don't know about you, but I'm not so great at keeping my resolutions—especially when it comes to delicious food. I have this hang-up that "healthy" means "tasteless." This, however, is not true and here are ten healthy recipes to prove it! (To me and to you…)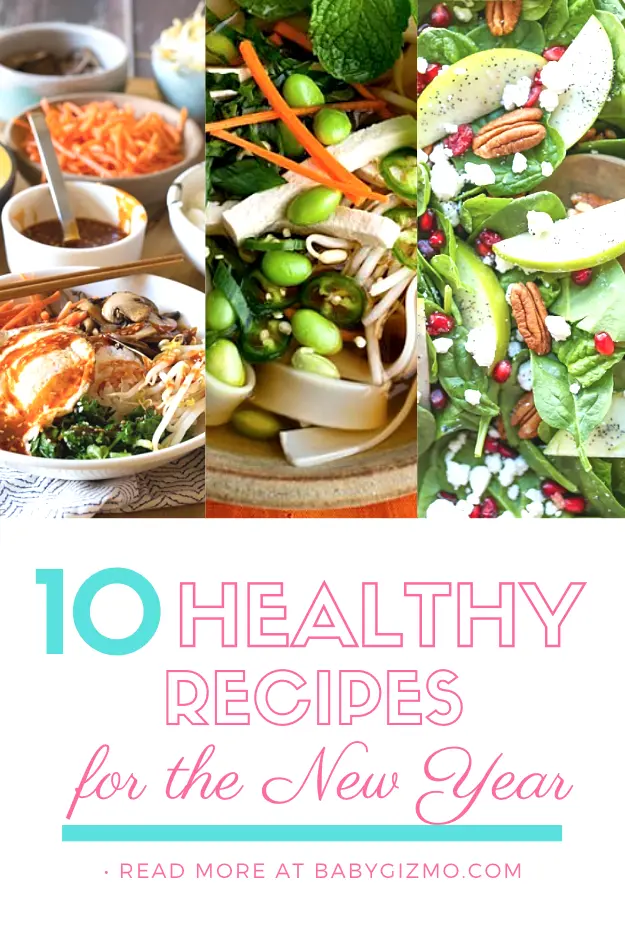 Avgolemono Greek Chicken Zoodle Soup: Despite being a full-fledged grown-up, I struggle with vegetables. I've found, though, that I have no problem eating them when they're part of a main dish. Take this soup for example. It's based on a traditional Greek dish, but has substituted zucchini noodles for rice to pack in more veggies and a fun flavor twist. The recipe is dairy-free, grain-free, low carb, and paleo.
Low Carb Greek Soup with Zoodles
Chicken Zoodle Soup gets a Mediterranean twist in this lightened up version of a traditional Greek soup recipe known as Avgolemono. It has everything you love about this classic comfort food, but without all the carbs. Plus a twist of lemon to lighten the flavors and add a little zing.
Check out this recipe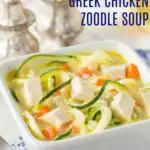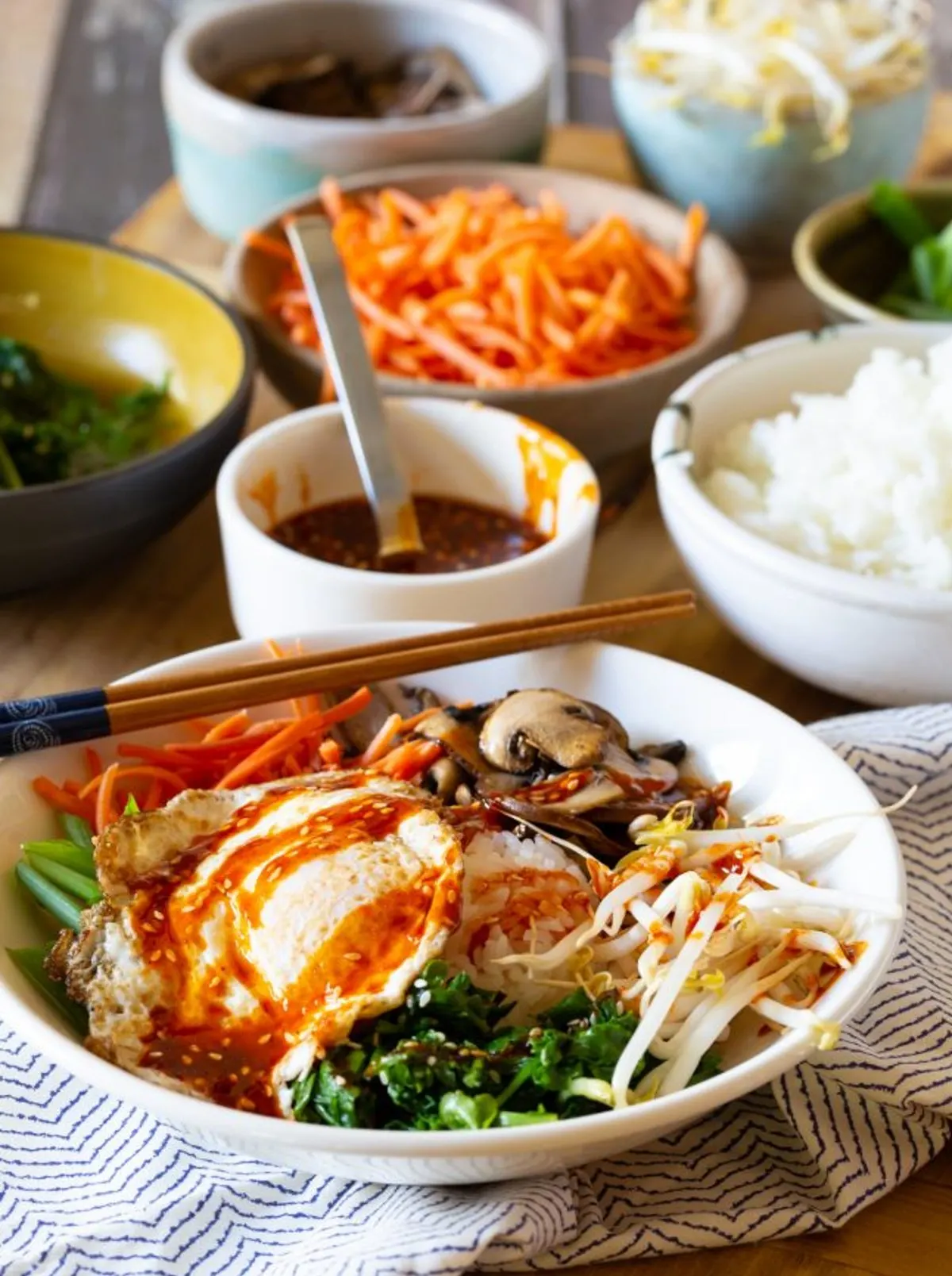 Korean Bibimbap: If you prefer your Asian cuisine with a bit more spice, check out this recipe. I like that, being served bowl style, each family member can make little adjustments to make their bowl their own. Not a fan of carrots? Add more mushrooms instead. Don't like green onions (that'd be me!)? Skip them. And there's a link for a beef recipe that complements the dish nicely, because healthy eating isn't only about vegetables.
Korean Bibimbap
Korean Bibimbap Recipe – Made with
healthy veggies
, a fried egg, and a homemade spicy-sweet Gochujang sauce, our easy Korean Bibimbap recipe is an exotic and comforting meal served in just
one bowl
.
Check out this recipe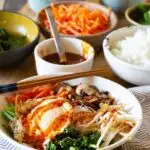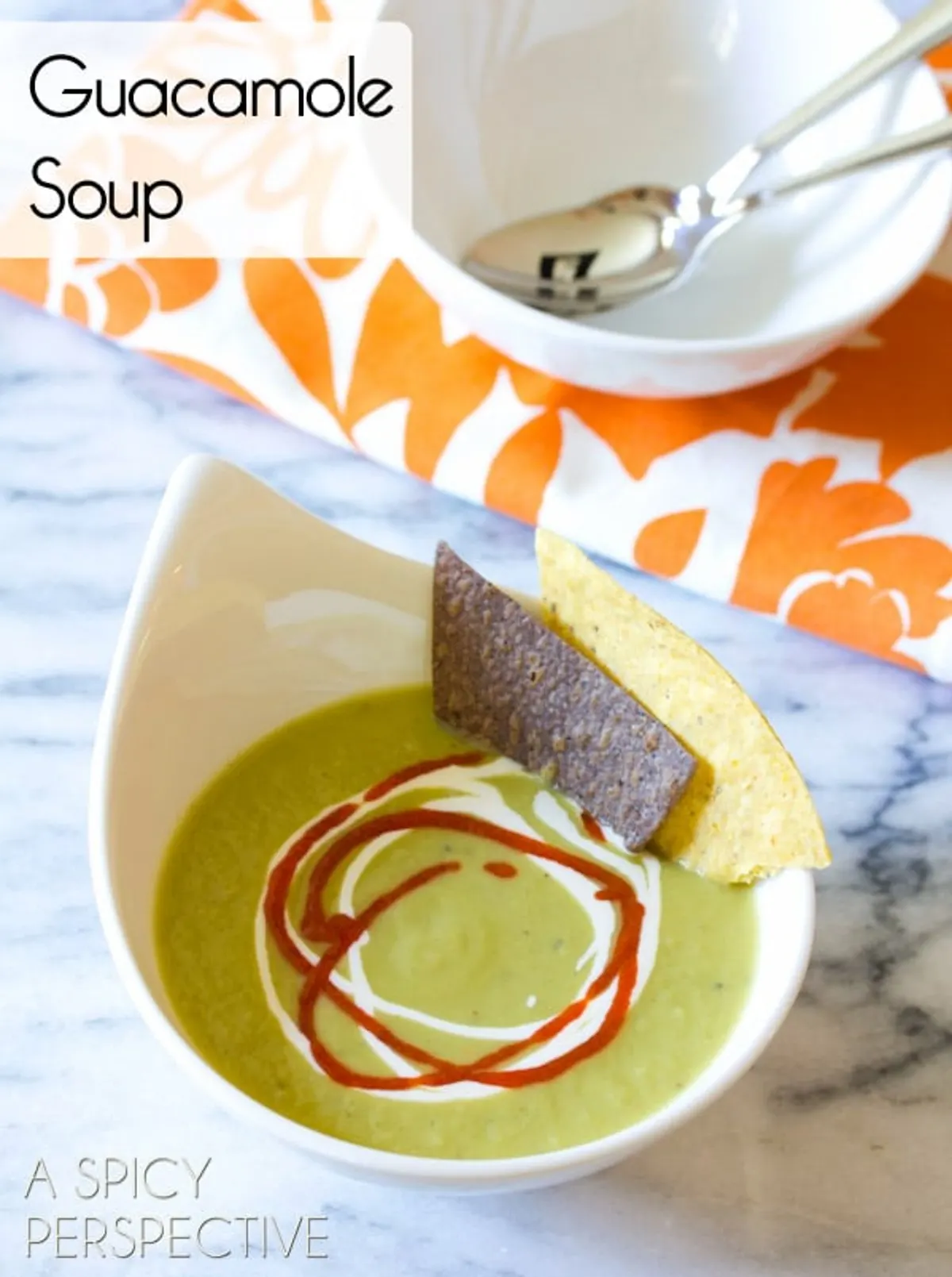 Slow-Cooker Guacamole Soup: Um… do I even really need to explain why this soup is on this list? I mean, seriously—is there a single word in its name that isn't amazing? (And I promise not to tell if you make a slightly-less-than-healthy cheese quesadilla for dipping.)
Slow Cooker Guacamole Soup
This healthy avocado soup tastes indulgent with a handful of fresh tortilla chips, but will keep you light on your feet all day!
Check out this recipe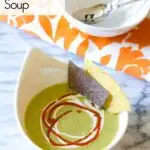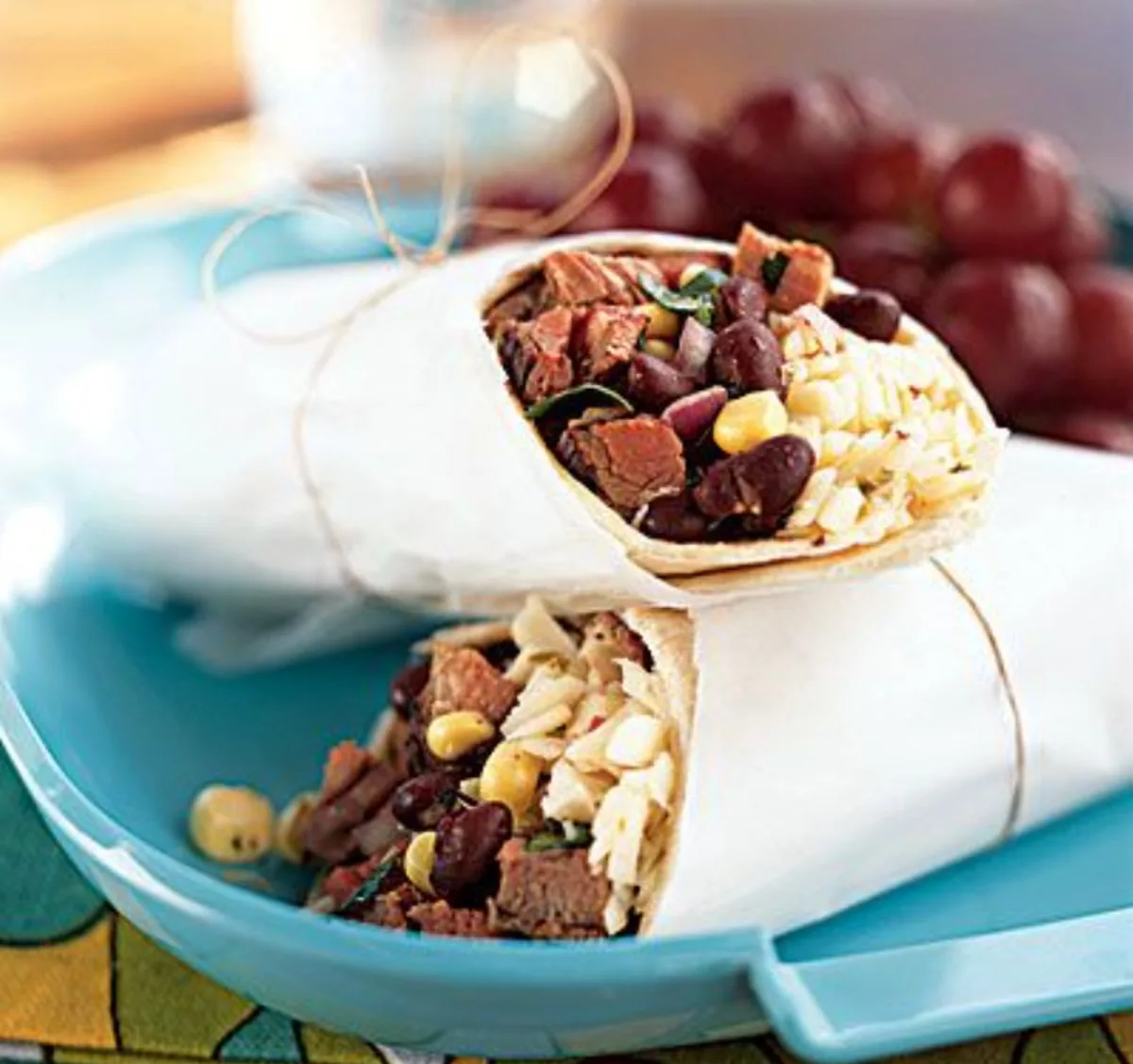 Southwestern Steak, Corn, and Black Bean Wraps: I don't care how healthy I'm supposed to be eating: I WILL NOT GIVE UP MY BURRITOS! *ahem* Anyway, here's a healthy, tasty burrito recipe for you. (And yes, I know that flank steak is not an inexpensive meat, but the marinade provides a light flavor that works in all kinds of dishes, so you'll be able to use it for leftovers.)
Southwestern Steak, Corn, and Black Bean Wraps
You can use fresh corn in place of frozen; if it's fresh enough, it does not need to be cooked. To keep the wraps from getting soggy in the refrigerator, dole out the corn mixture with a slotted spoon. Try this with flavored tortillas to suit your taste.
Check out this recipe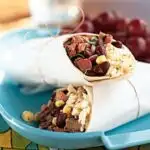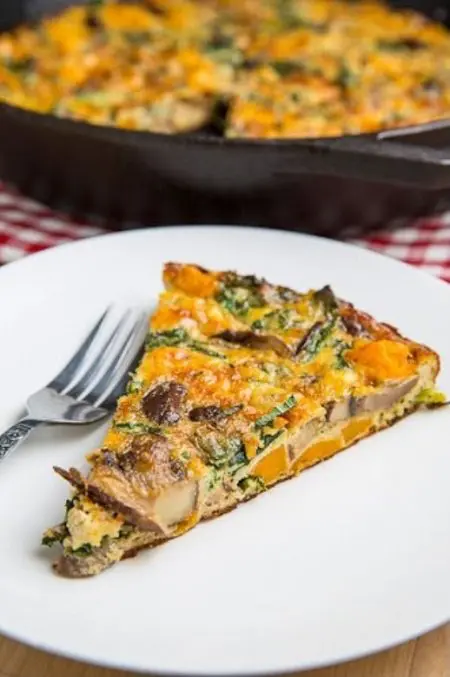 Butternut Squash, Mushroom, Kale, and Sausage Frittata: I may have gone a little bit overboard at the local pumpkin patch on the last weekend it was open. The price for squash was so low they may as well have been giving it away, and now I have, well, an awful lot of butternut squash. This recipe was a great find for using some of that squash in a lazy weekend breakfast or even on a breakfast for dinner kind of day.
Butternut Squash, Mushroom, Kale and Sausage Frittata
A frittata packed full with Italian sausage, butternut squash, mushrooms, kale and gruyere.
Check out this recipe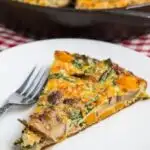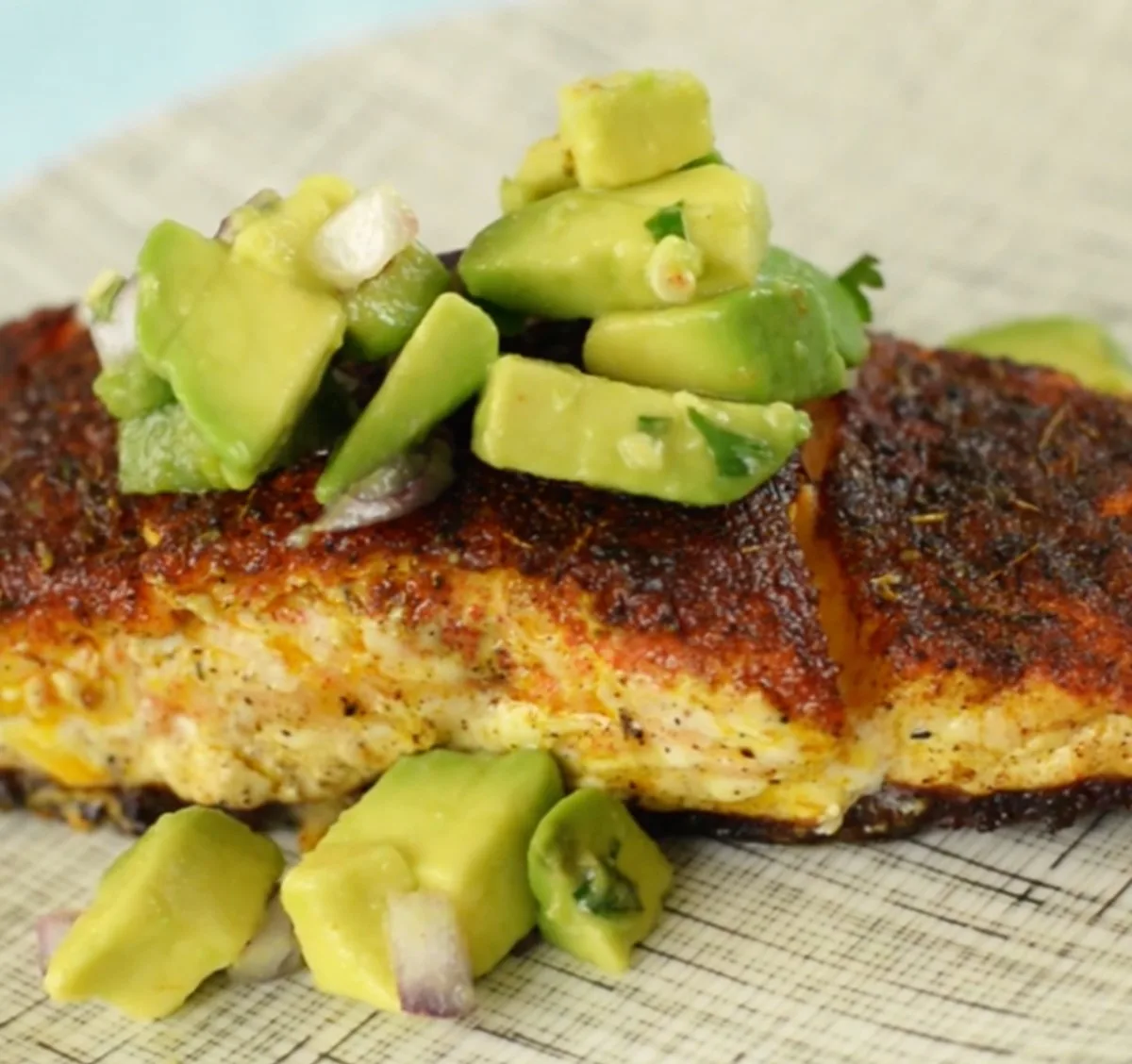 Blackened Salmon with Avocado Salsa: Are you a fish fan? Check out this dish! The salmon is seasoned with Cajun seasonings, so you could also try serving it with maquechoux. (You can substitute canned and frozen ingredients in the maquechoux recipe. Who has time to cut corn off the cob?!)
Blackened Salmon with Avocado Salsa
Made with Cajun seasoning and topped with avocado salsa, this salmon recipe is an easy weeknight meal that's fresh and healthy.
Check out this recipe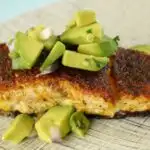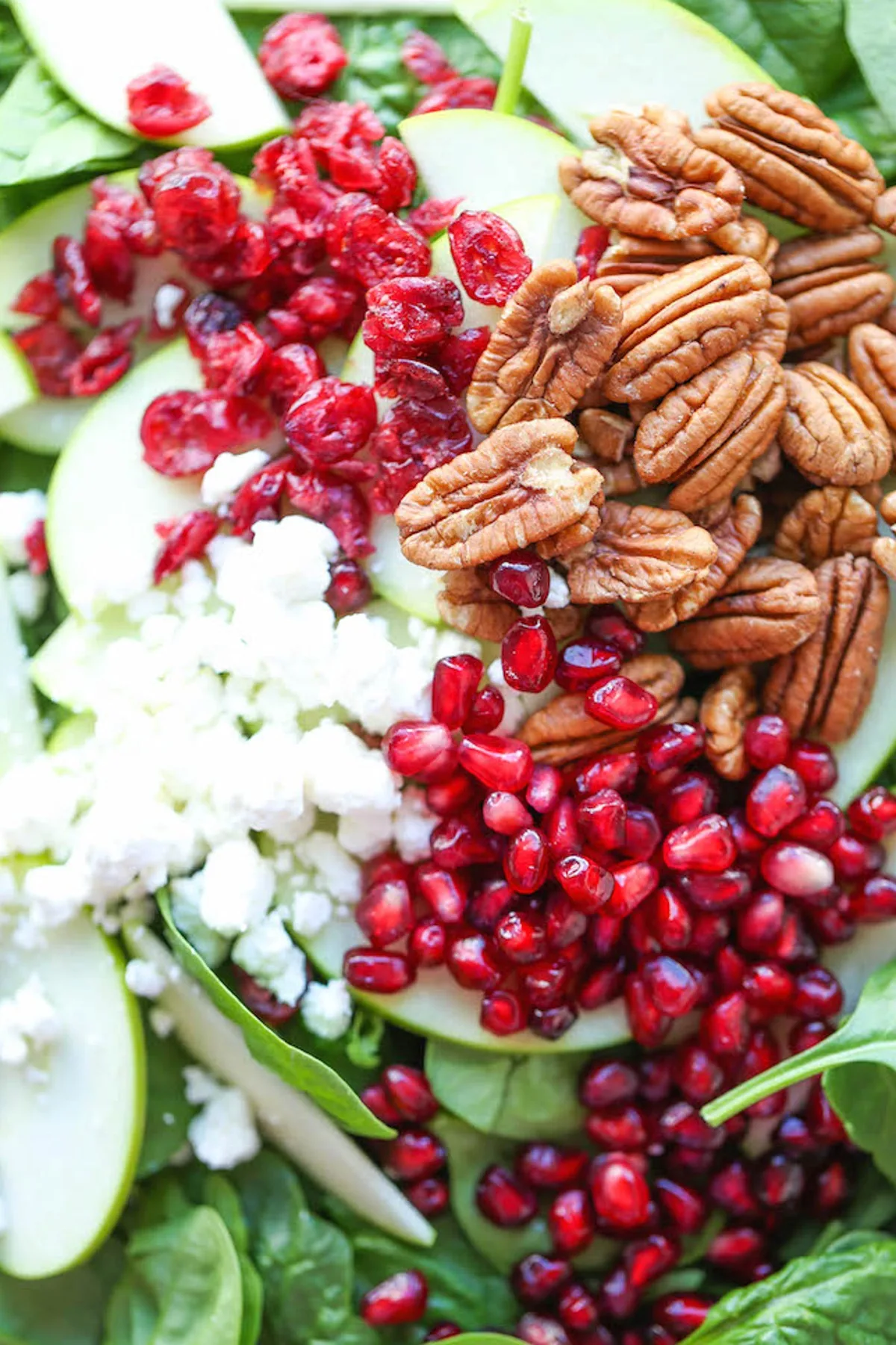 Apple Cranberry Pecan Salad: All the credit for finding this one goes to my husband. For the life of me I cannot remember what meal he made for dinner when he made this salad to go with it—that's how delicious the salad is. Because he was serving the salad as a side rather than a main dish, he skipped the spinach and he cut the apples into matchsticks using a mandolin.
One note: The vinaigrette is tart. We encouraged our daughter to try the salad, but also set aside a plate of the salad fixings without dressing. She was able to enjoy the pieces of the salad without the dressing when it turned out she didn't like it.
APPLE CRANBERRY PECAN SALAD
The best fall flavors come together in this light and refreshing spinach salad tossed in the most amazing lemon vinaigrette!
Check out this recipe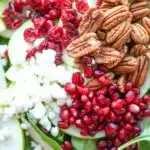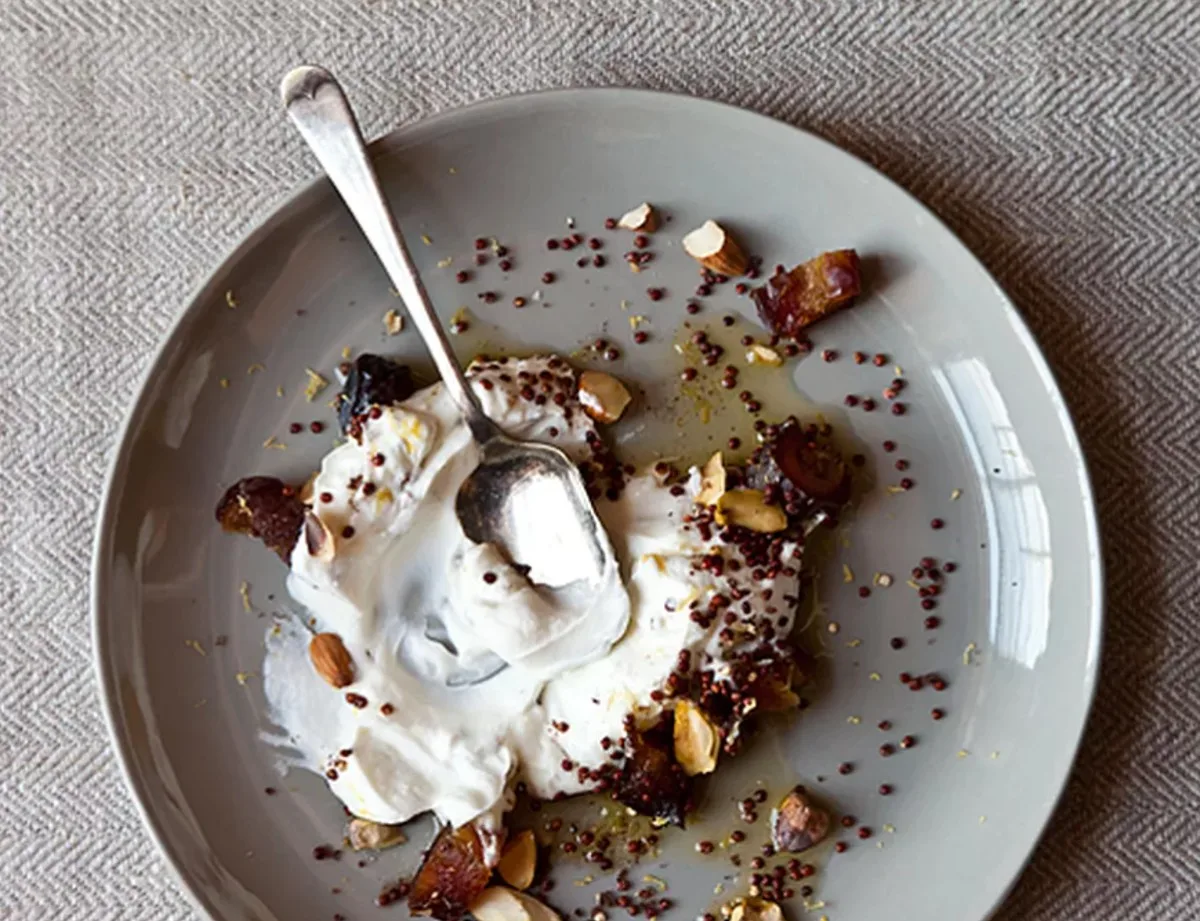 Yogurt with Toasted Quinoa, Dates, and Almonds: The first time I heard about quinoa for breakfast, I thought it was kind of a weird idea. However, I don't like large breakfasts nor am a fan of traditional healthy options like oatmeal, so I figured I'd give it a shot. I have to say that breakfast quinoa is pretty darn good! It's filling and doesn't have the weird-to-me texture of oatmeal. Toasted quinoa and nuts give this dish a delicious flavor, and the mix of savory and sweet ingredients is really fun. Try it as a breakfast or snack option.
Yogurt with Toasted Quinoa, Dates, and Almonds
Yogurt with toasted quinoa, dates, almonds, and rose salt. The dish — the clear winner on our crowded table — was like a Turkish recipe in a West Coast cloak
Check out this recipe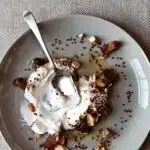 What's your favorite healthy option? Share your links in the comments so we can all enjoy nourishing our bodies with healthy—and tasty—food!