Confession time: I do a lot of things that can lead to a SERIOUS amount of damage to my hair. It's bleached platinum blonde, I'm outside in the sun a lot, I use a blow dryer and a straightener… This list could get really lengthy really fast!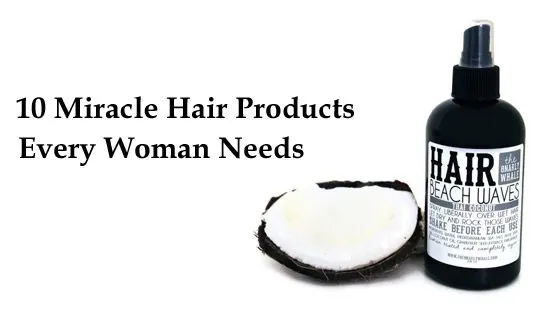 The point is, despite the large amount of things I do to my hair that have the potential to destroy it, my hair is in amazing shape. It's healthy, it's soft, and it looks great. Why, you may ask? The key is PRODUCTS. My hair would be looking like a hot mess if I didn't have a giant collection of miracle hair products in my bathroom that I used daily. Today I'm letting you in on a secret. 10 secrets, actually. Today I'm sharing 10 miracle hair products that I think every woman needs! Read on and thank me later!
The Gnarly Whale Beach Waves. What woman doesn't want beautiful beach waves without having to actually go to the beach? This product from The Gnarly Whale gives you beach waves and leaves your hair smelling amazing, too. Their most popular scent is Thai Coconut.
It's A 10 Miracle Keratin Leave In. It's A 10 products are my favorite. They have a whole line of wonderful products. This Keratin Leave In gets sprayed in your hair after showering and puts protein back in damaged hair leaving it silky, smooth, and most important- healthy!
Rusk Deep Shine. This amazing product by Rusk is a bargain price and leaves your hair shinier than any other product I've ever used.
Paul Mitchell Freeze And Shine Hair Spray. This Paul Mitchell hair spray is one of the best holding hair sprays plus it protects your hair from sun damage, too!
DryBar Dry Shampoo. Every woman needs a dry shampoo in their life. You're actually only supposed to wash your hair every few days and a good dry shampoo like this one from DryBar will keep your hair looking clean and it's best on those in between wash days!
Tresemme Heat Protection. If you are guilty of using heat products like I am, you'll definitely want to keep a heat protection spray on hand like this one from Tresemme. Simply spray it on your wet hair before blow drying to ensure you don't damage your hair!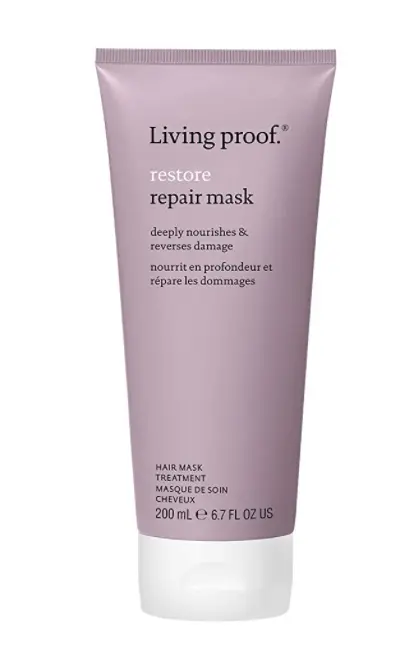 Living Proof Restore Hair Mask. I think everyone needs a good hair mask on hand. This one from Living Proof is a great weekly treatment to get your hair looking its best.
Moroccan Oil. This stuff is a serious gem. Just put a few drops of Moroccan Oil on your hair for seriously sleek and soft results.
L'Oreal Leave In Conditioner Spray. I love this product from L'Oreal because it's inexpensive and it does the job just as well as the more expensive brands!
Fekkai Straightening Balm. If you've got wavy or curly hair and long for stick straight hair, you're going to want to check out this product from Fekkai. This product works with your hair dryer to create sleek, straight styles.
What are your favorite hair products? Did we leave it out? Leave us a comment and add to the list.