December marks the beginning of the peppermint craze. Although we see it in everything from candles to food, we still can't get enough of it because before we know it, the peppermint frenzy will be gone. To help you enjoy this festive flavor even more, I have rounded up 10 Peppermint Holiday Desserts.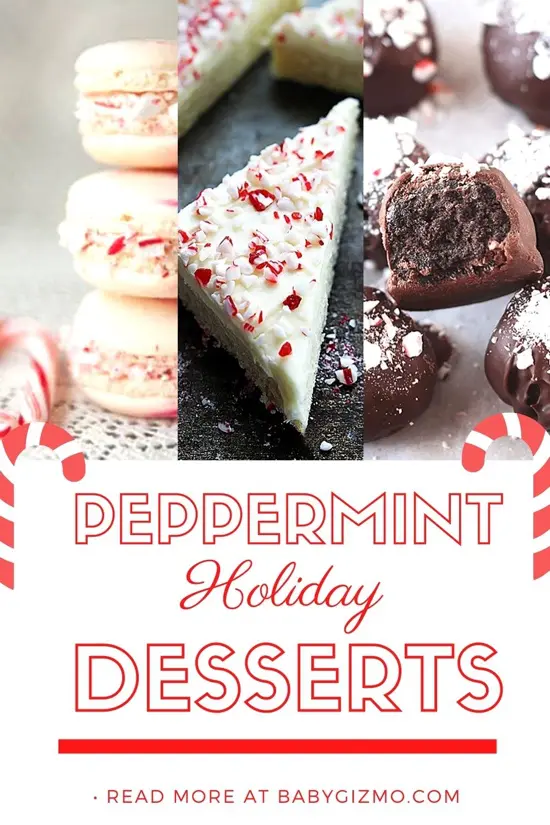 1. Peppermint Macarons (courtesy of Stacy Able) – Gorgeous macarons with a peppermint filling rolled in crushed peppermint candy for an added crunch.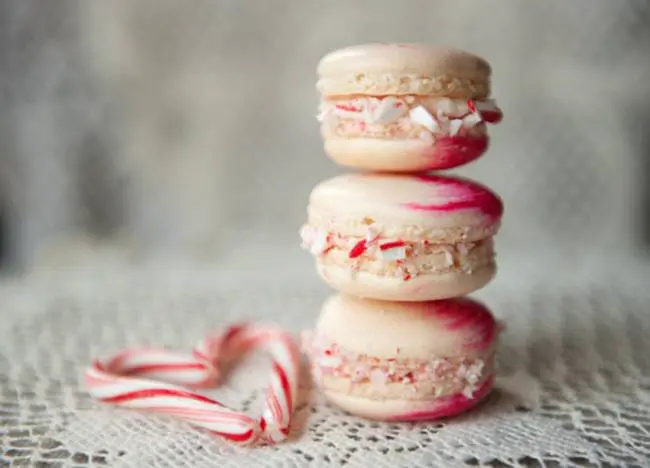 2. Iced Chocolate Peppermint Cookies (courtesy of Baking A Moment) – These cookies are absolutely beautiful and delicious!
3 . White Chocolate Peppermint Bark Cheesecake (courtesy of Baked By Rachel) – Creamy cheesecake, white chocolate, peppermint bark….the ultimate combo.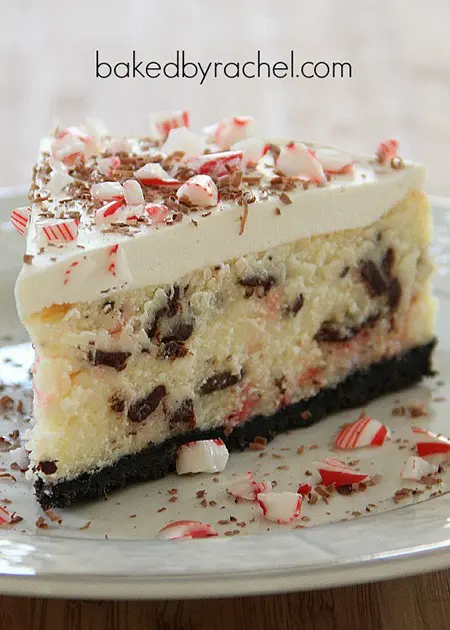 4. Peppermint Reindeer Bark (courtesy of It's Always Autumn) – What an adorable and fun recipe to make, especially with kids!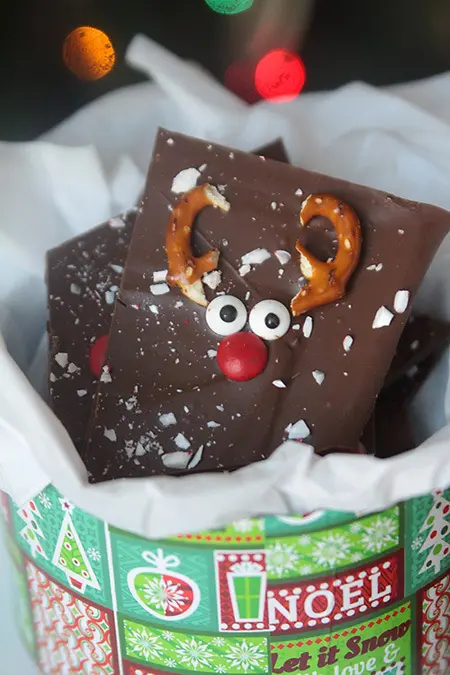 5. Peppermint Crunch Sugar Cookie Bars (courtesy of Creme De La Crumb) – Moist, soft, thick and chewy cookie bars loaded with just enough fluffy peppermint frosting.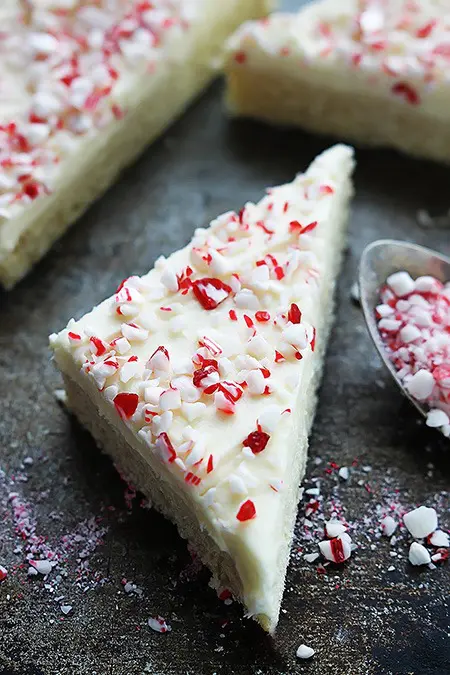 6. Peppermint Meringue Cookies (courtesy of Natalya Drozhzhin) – Beautiful and fancy peppermint meringue cookies dipped in white chocolate and crushed peppermint.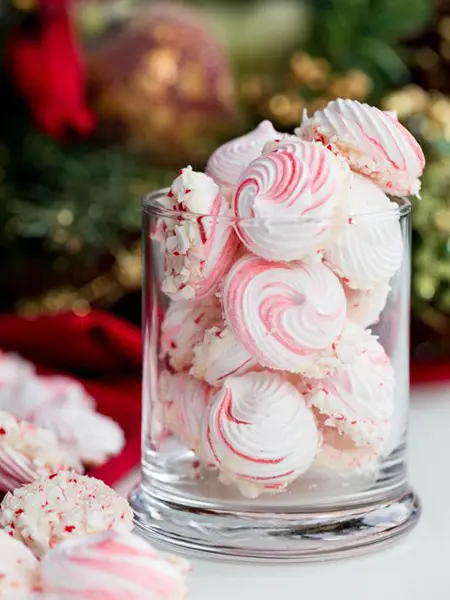 7. Peppermint Oreo Truffles ( courtesy of Tessa Arias) – This festive holiday treat only requires 6 ingredients and no baking!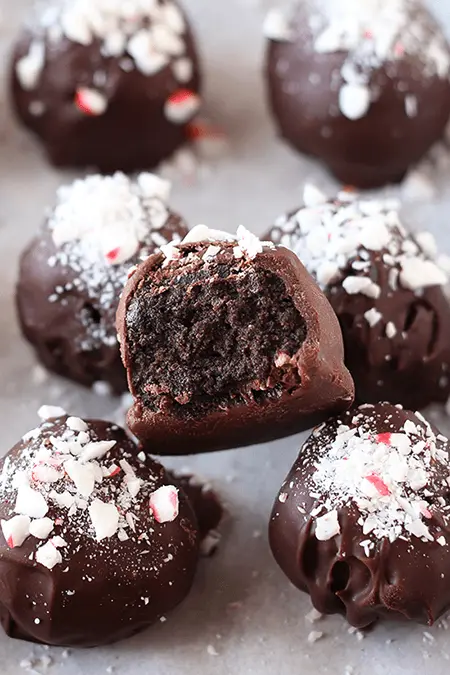 8. Peppermint Bark Cheesecake Dip ( courtesy of A Pumpkin and A Princess) – Looking for something to take to your next holiday potluck party? This peppermint bark cheesecake dip served with chocolate covered pretzels is such a fun and unique idea!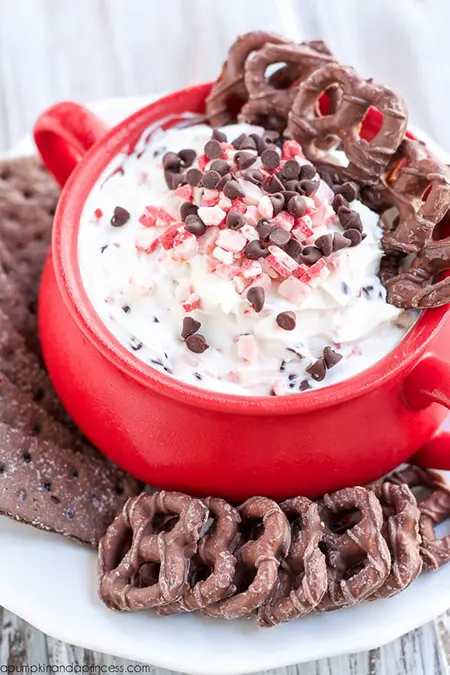 9. Chocolate Peppermint Rice Krispie Balls (courtesy of Baby Gizmo) – A holiday twist on an all-time favorite!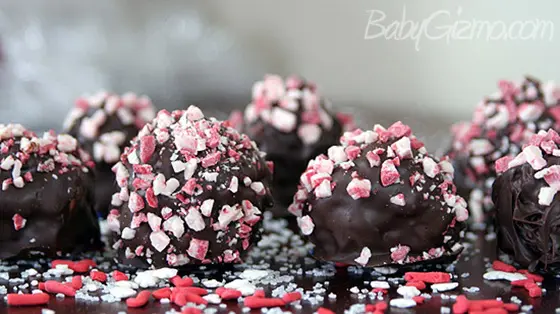 10. Peppermint Brownies (courtesy of Sweet C's Designs) – Last but not least, peppermint dessert brownies. Because no celebration would be complete without brownies.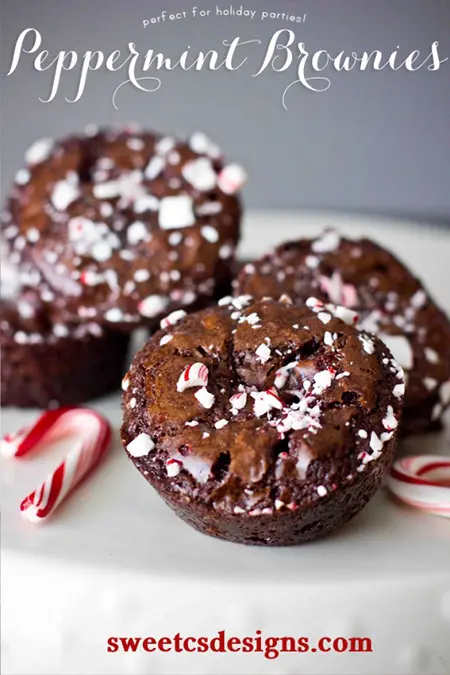 About the author: Rubina Umarji is the owner and executive cake artist of Rubina's Cake Shoppe. After the birth of her son in 2009, she left her career in engineering to focus on her two passions: her family and her edible art. Since then, she's had the opportunity to showcase cakes and gourmet confections to thousands of dessert loving clients as well as over 100 of Hollywood's hottest stars and has had her cakes featured on television. Now her days are focused on teaching cake decorating classes to all ages. Her favorite students are her two children, ages 3 and 5. She frequently writes cake decorating tutorials and recipes on the Rubina's Cake Shoppe Blog (www.rubinascakeshoppe.com/blog).