With all the holidays rapidly approaching, today we've gathered together twelve great newborn holiday photo shoot ideas for your babies! Get ready for cuteness overload!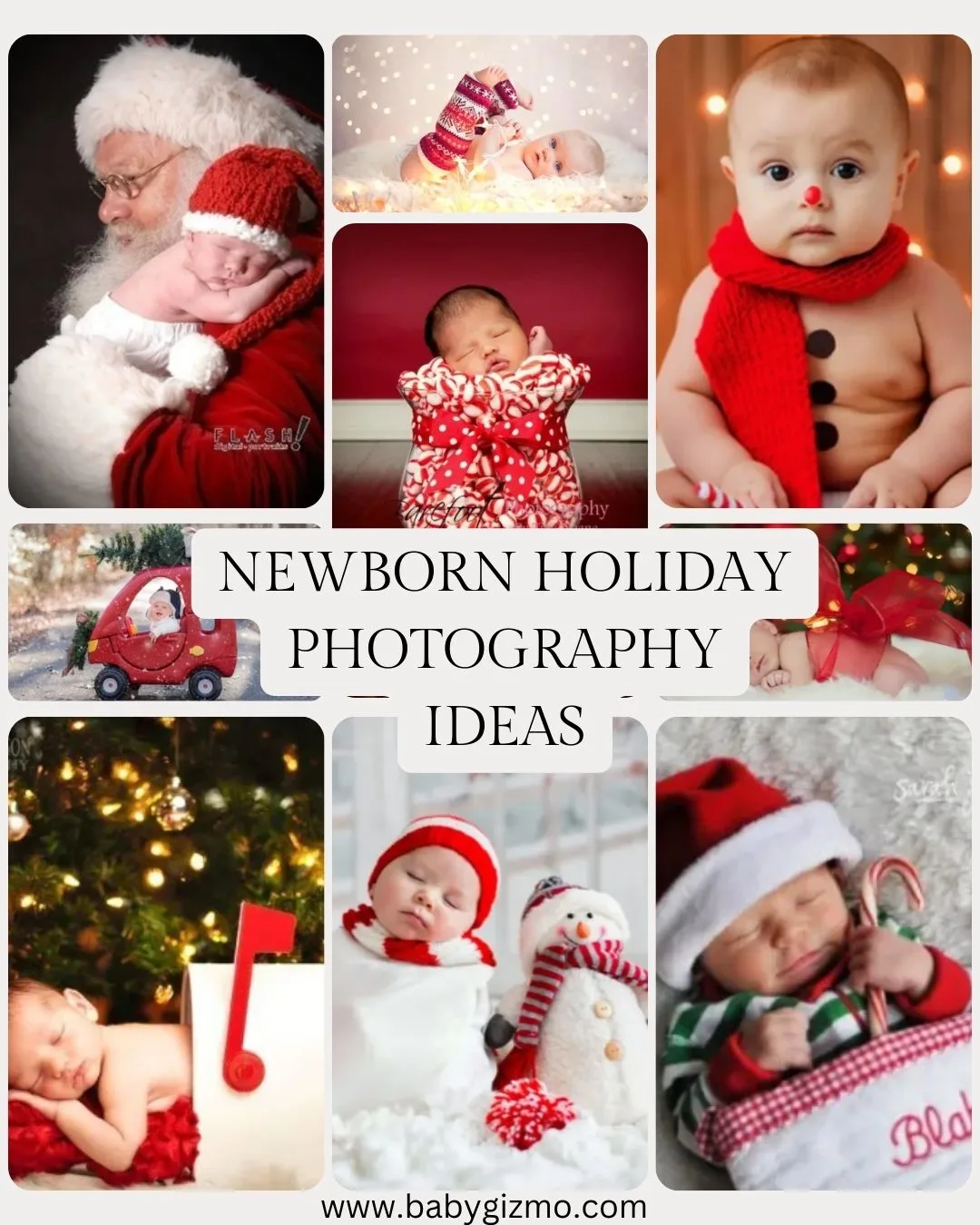 Baby In A Candy Jar – We aren't sure how the photographer pulled this shot off but it's adorable just the same.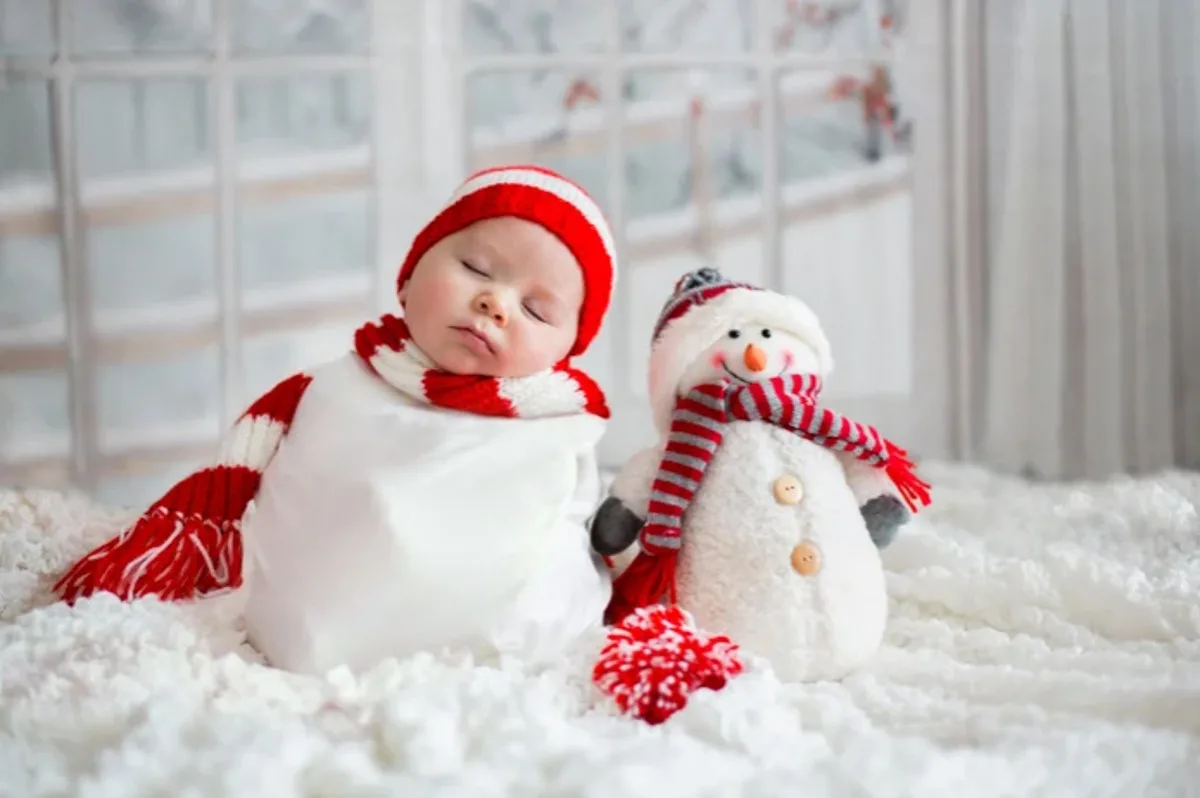 Baby Snowman – We aren't sure there is a cuter baby snowman than this one!
Newborn Present – It's all about simplicity with this newborn holiday photo shoot. A naked baby, a bow and a Santa hat. Done.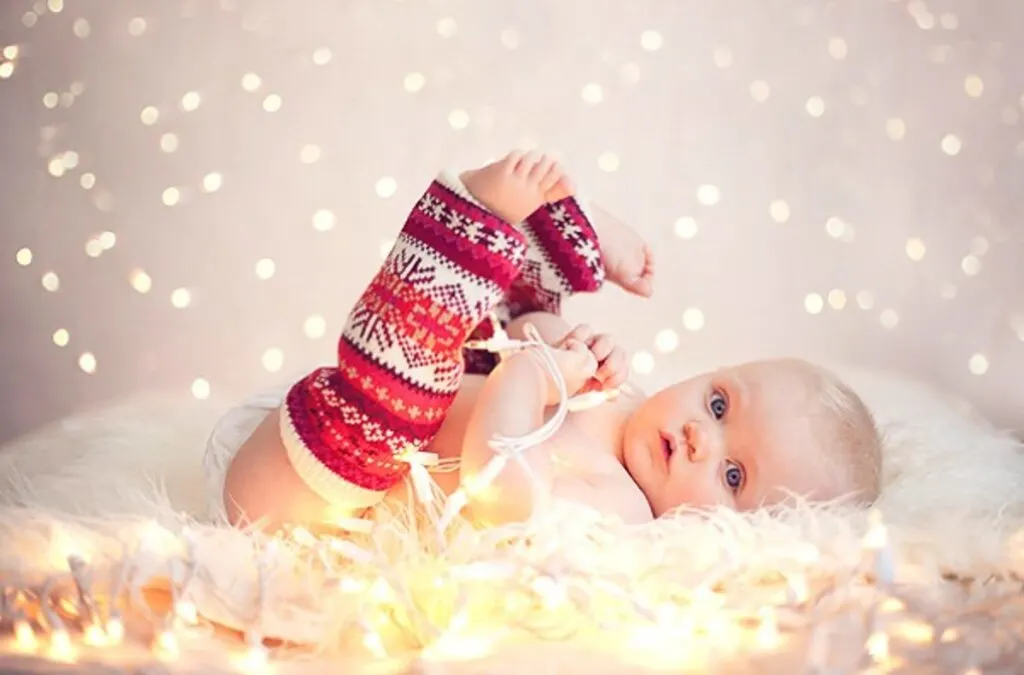 Legwarmers & Lights – Besides the adorable baby, leg warmers and twinkle lights are the star of this show.
Christmas Lights – Another super simple but amazing show with Christmas lights behind a sleeping baby on a blanket that looks like snow.
Stocking Stuffer – This newborn holiday photo looks a little tricky to pull off but creates a festive shot for memories.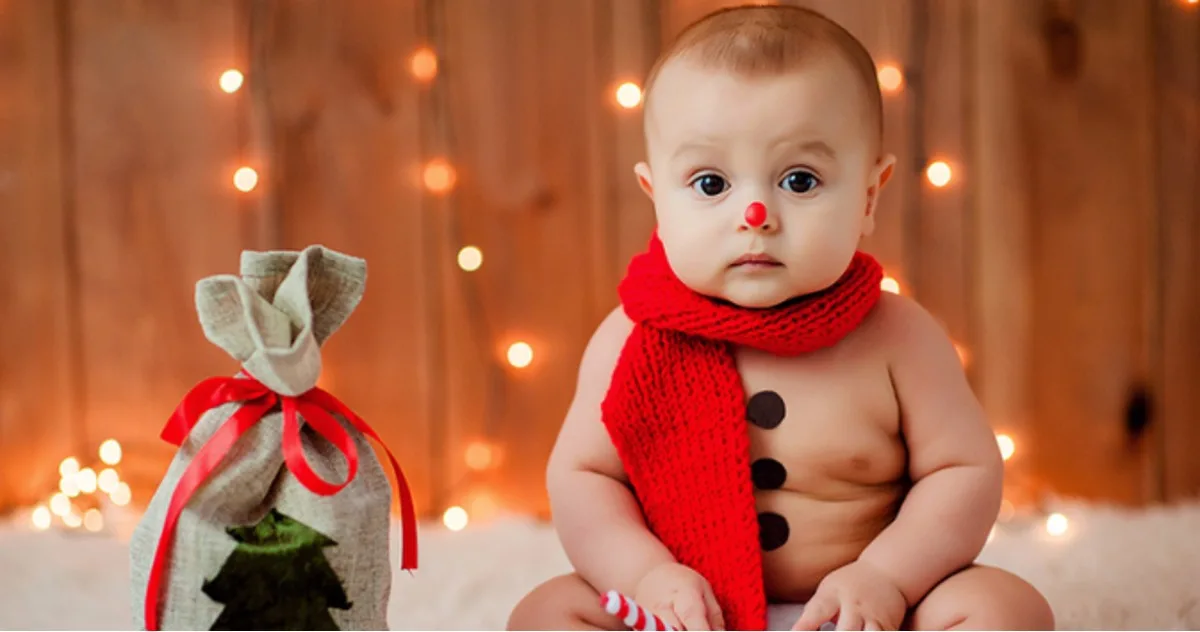 Baby Snowman – Another take on the baby snowman.
Special Delivery – This adorable shot emphasizes your special delivery this year with an adorable newborn sticking out of a mail box in front of a Christmas tree.
Wrapped with a Bow – Wrap your newborn in a bow and set them on a blanket in front of the tree and you are good to go for an adorable newborn holiday photo.
Stocking Stuffer – This stocking stuffer is the cutest idea for sleeping newborns and the candy cane is an adorable touch.
With Big Siblings – This photo is a great way to include a big sibling but still celebrate the newborn this year.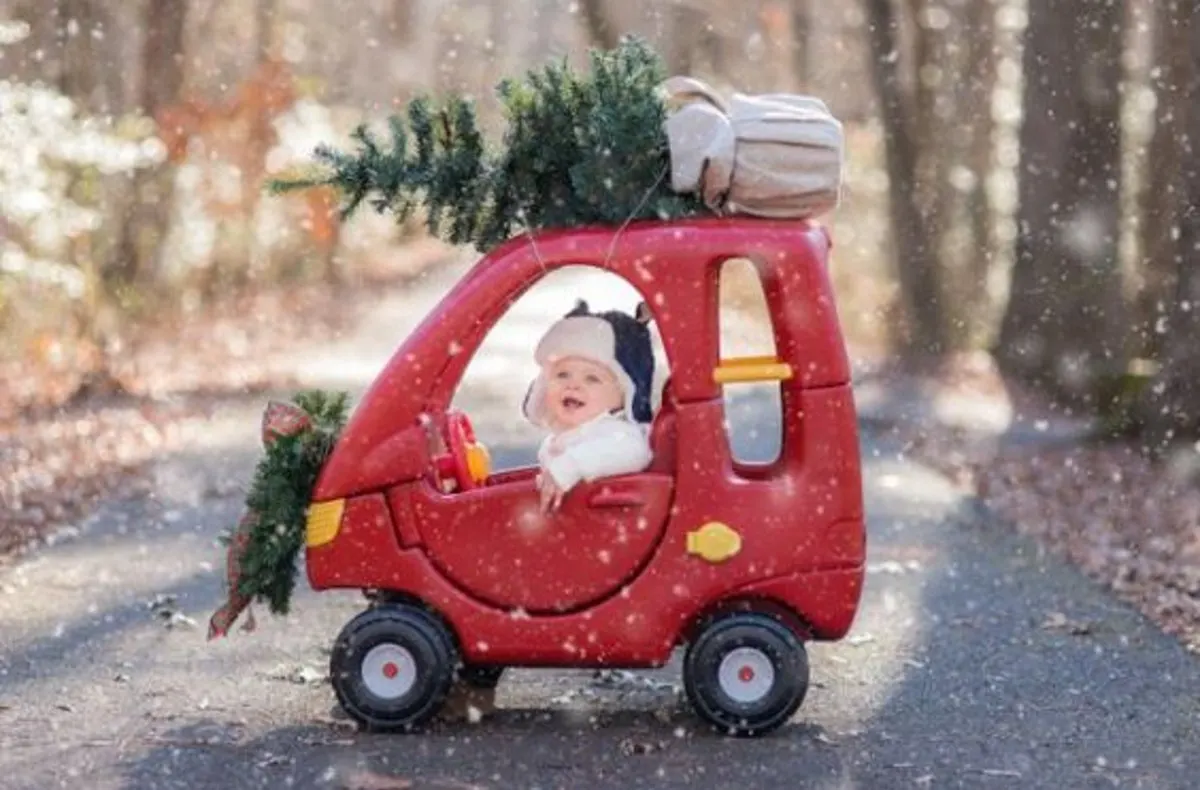 Christmas Car – This adorable baby is festive and ready for Christmas with a tree atop his Christmas car.
Newborn and Santa – Santa holding a newborn. Amazing.