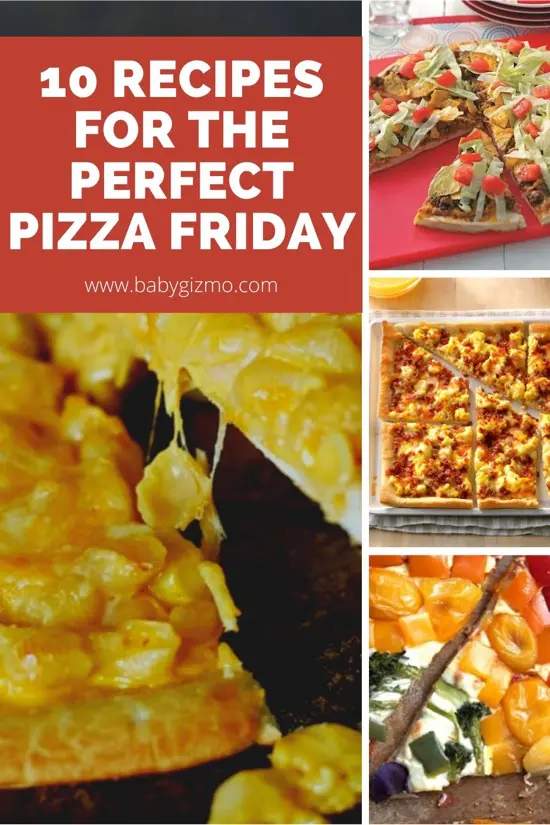 Oy. Meal planning. It is one of my least favorite tasks. But there are two days in my week that take care of themselves: Taco Tuesday and Pizza Friday. Two down, five to go. However, if you (or your family, because if you love meal planning as much as me, you're fine to serve the same basic tacos and pizza every week) want to mix it up a bit, I've got ten fun pizza recipes sure to please all your Pizza Friday fans.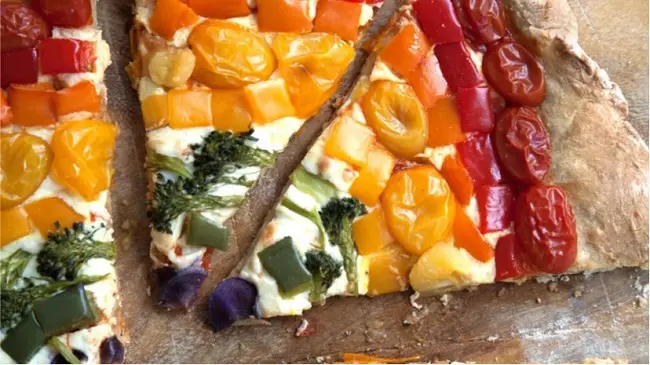 Rainbow: I love this pizza because it's so pretty! It's a bit time consuming to chop all the veggies, but that also means it's a great chance to involve the whole family in meal prep. (I like these kids' knives which my daughter started using to mince veggies for gumbo when she was three.) One of the best things about this recipe is that the veggies in it are easy to get year-round.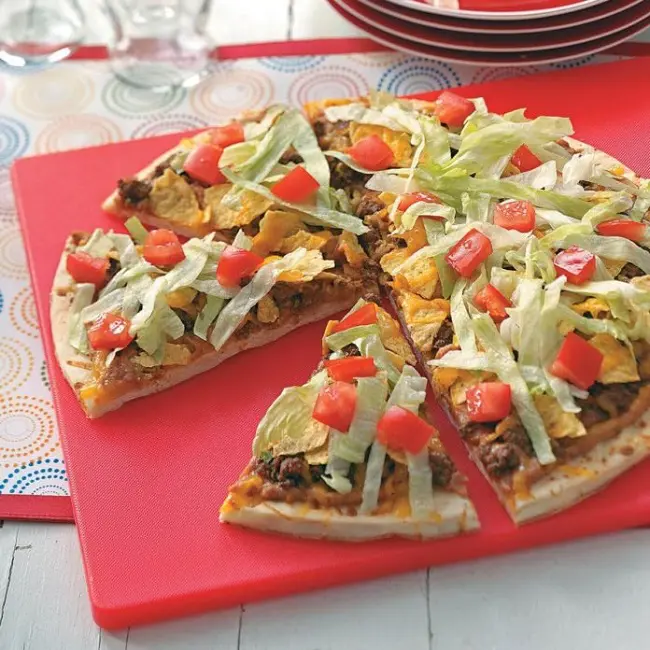 Taco: Why choose between Taco Tuesday and Pizza Friday when you can have both? This recipe makes things super easy by using a pre-baked crust, but you could take things up a notch my making your own dough (or using a store-bought dough) spiced with a bit of cumin or even a pinch of taco seasoning. You could also try swapping out the plain tortilla chips with your favorite flavor of Doritos.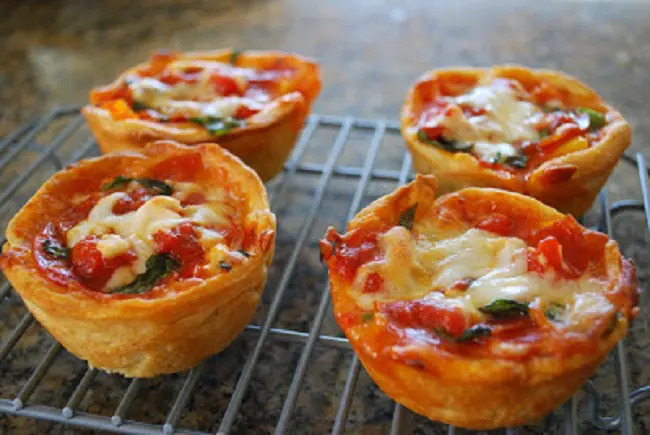 Mini Deep Dish: When I was growing up, my mom totally invented these, but she wasn't fancy and she called them pizza cupcakes. Okay, maybe she was a little bit fancy because we did make our own dough instead of using crescent roll dough. Whatever way you go with the dough, though, these are delicious, and your kids will totally love filling their own little pizzas up with toppings of their choice. These are a huge hit at kids' parties for just that reason, FYI.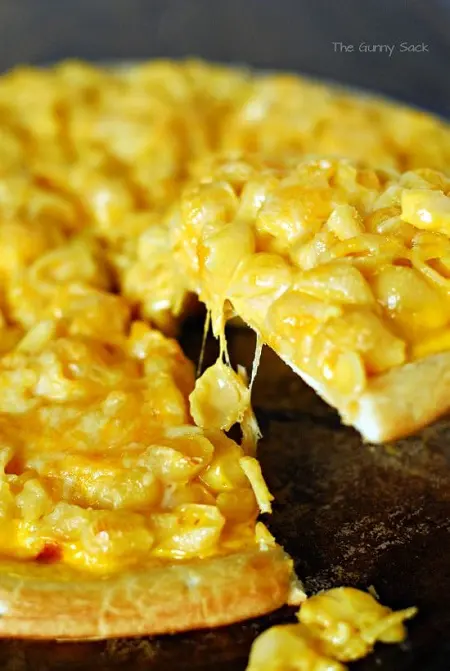 Macaroni and Cheese: Go ahead and stop parenting right now. You have earned your Parent of the Year Award as of this moment. 'Nuff said.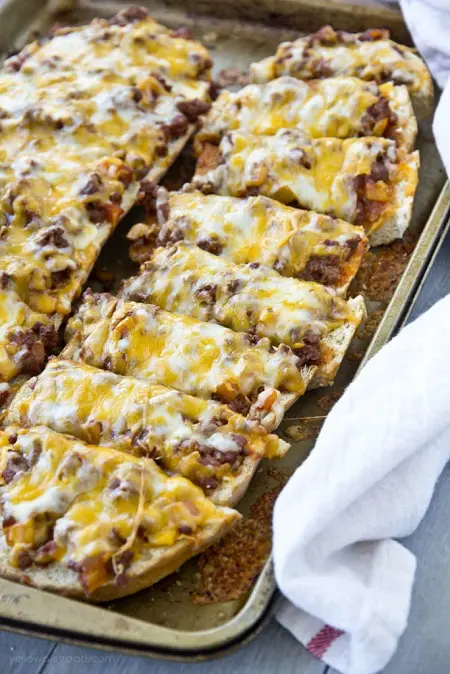 Sloppy Joe: Another comfort food favorite, check out this sloppy joe pizza on a French bread crust. This is an easy recipe where the prep is all done for you and dinner is on the table in about 20 minutes. Add a salad or your family's favorite veggie side and you're good to go!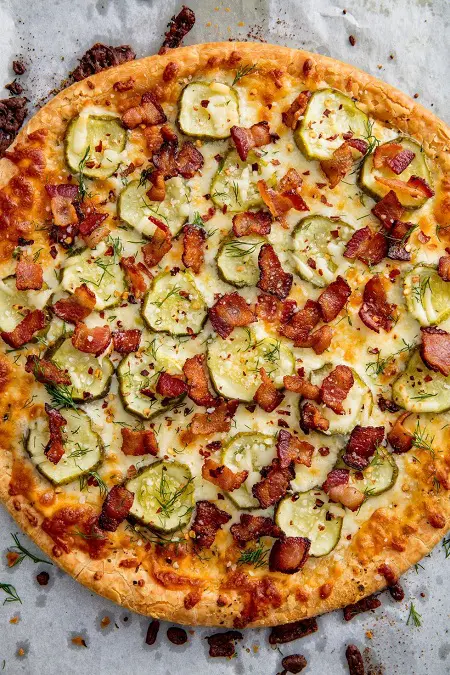 Bacon Pickle: Don't knock it till you've tried it, folks. (Although you might want to leave off the red pepper flakes if you're serving to the whole family.) By the way, another awesome pickle pizza combo? Peanut butter on the crust, with Italian cheese blend and dill pickle slices on top. To die for!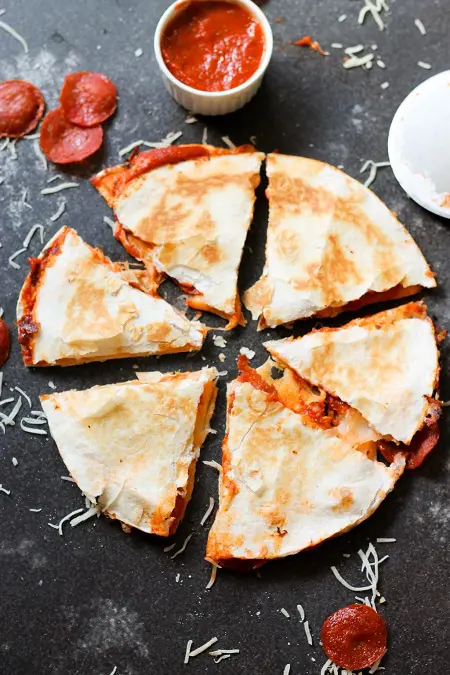 Quesadilla: Hmm…looks like another sneaky attack from Taco Tuesday, but these are so delicious I couldn't leave them off. Want to make a mini version (because everything tastes even better when it's tiny!)? Use soft street taco shells.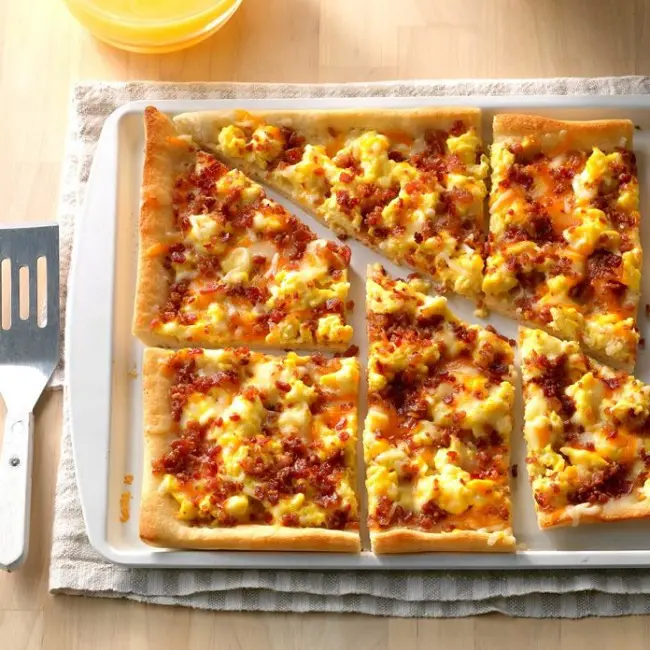 Breakfast: Whether you're serving breakfast for dinner or pizza for breakfast, you can't go wrong with bacon and eggs. Really. As I was putting this post together, I gave some serious thought to stopping long enough to whip this recipe up.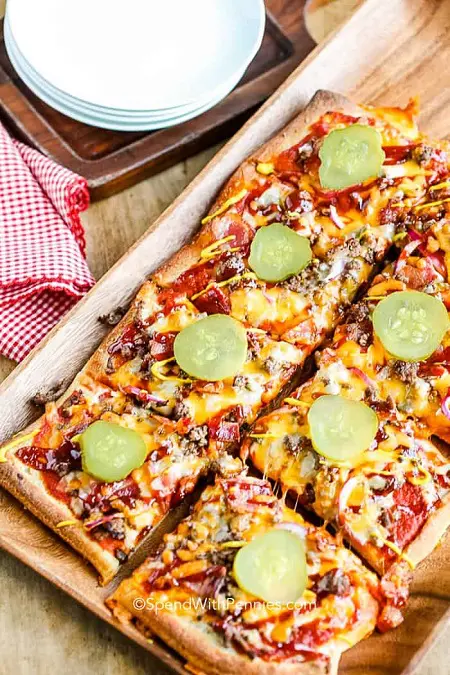 Cheeseburger: Of all the pizzas I found this is the one that sounds the craziest. Ketchup? And mustard? On pizza? Which means it's pretty much guaranteed to be a kid favorite.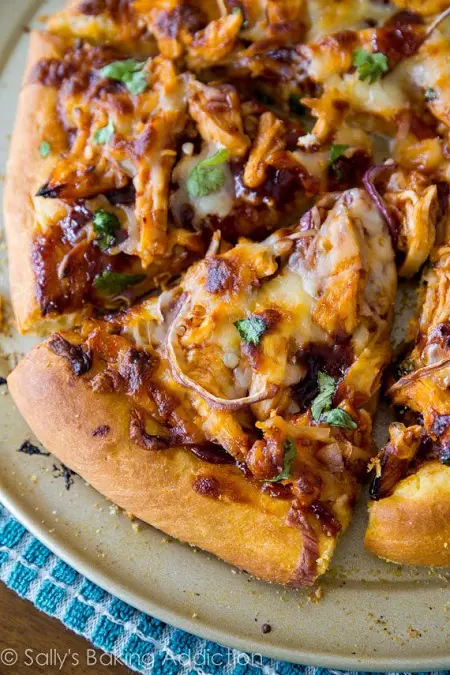 BBQ Chicken: While we're throwing cook-out food on top of our pizza, why not toss some BBQ chicken on there? No, seriously, it's really good. Personally, I skip the onions and the cilantro (my husband is one of those people who thinks cilantro tastes like soap), but BBQ chicken and a good pizza crust is ah-mazing.
Which of these ten recipes will you try? Do you have a go-to recipe for Pizza Friday? Share it with us in the comments!