It's time to celebrate the holidays with a delicious CHEESEBALL! There appears to be some confusion about whether we're talking the delicious, not-found-in-nature-orange, cheesy snack, or the balls made of soft cheese and served with crackers, chips, or veggies. It's all cheese and it's all good, so celebrate how you want.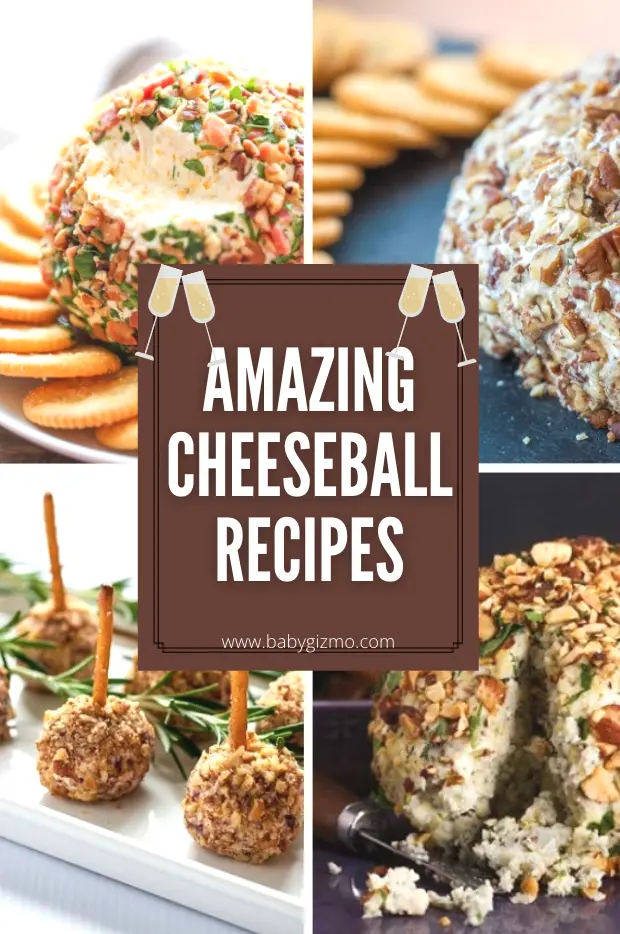 Since I haven't been able to figure out how to make own crunchy, cheesy snack, here are 11 addictive cheeseball recipes of the soft variety to get you started. You're bound to find at least one that's so addictive you just can't stop eating it!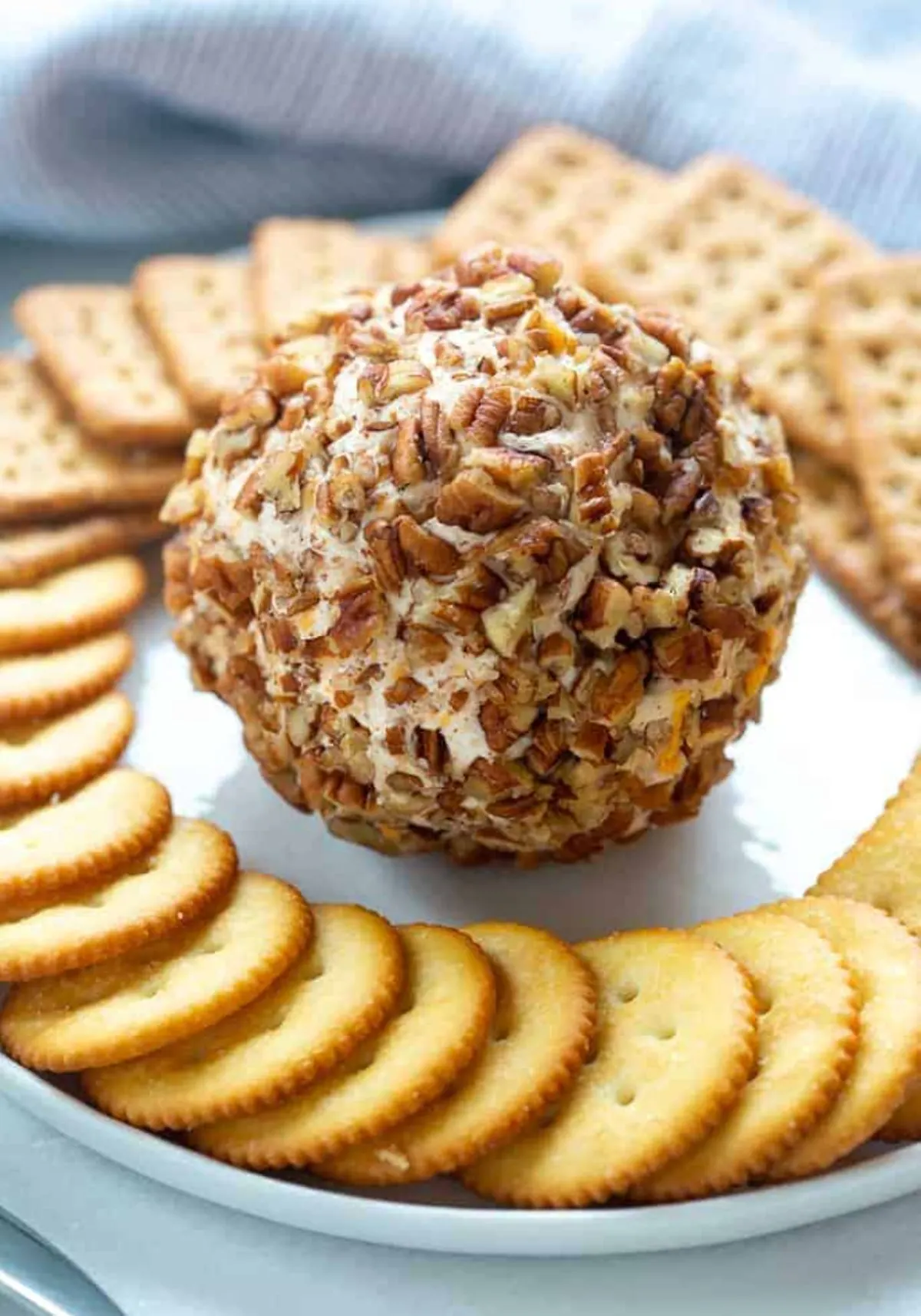 Let's start with the basic cheeseball: cream cheese, cheddar, nuts, check. Serve with your favorite crackers, or go crazy and try some pretzel thins or something.
Classic Cheese Ball
This Classic Cheese Ball recipe makes the perfect party appetizer. This cheese ball is made with cheddar cheese, cream cheese, green onion and spices, and coated in chopped pecans.
Check out this recipe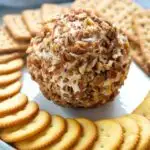 Even though the "classic" cheeseball is cream cheese and cheddar based, I always see it in my head as that pink and orange port wine cheese spread covered in almonds. Leave it to Martha Stewart to dress up my memory in fancy new clothes and make it suitable for a rare adults-only party.
Aged-Cheddar and Port Cheese Balls
Cheese balls aren't usually described as sophisticated, but this aged-cheddar version — which reveals swirls of port inside — is refined enough to fit right in at cocktail hour.
Check out this recipe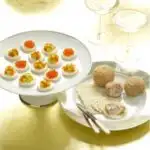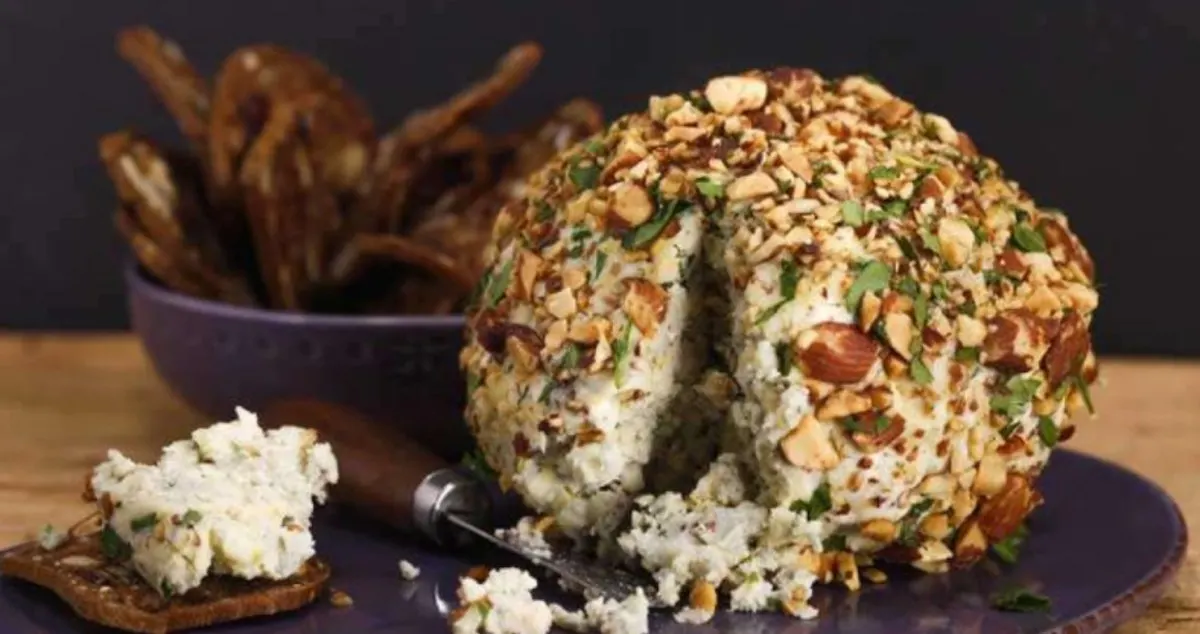 One of the things I appreciate in my five-year-old is her sophisticated taste in food. Okay, in some food; the kid loves her some McNuggets. But she also loves fine dark chocolate and fancy cheese, including blue cheeses. At first glance, this cheeseball that incorporates a sharp blue cheese may seem a bit much for your kids, but they just might surprise you.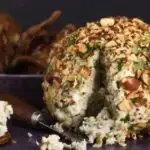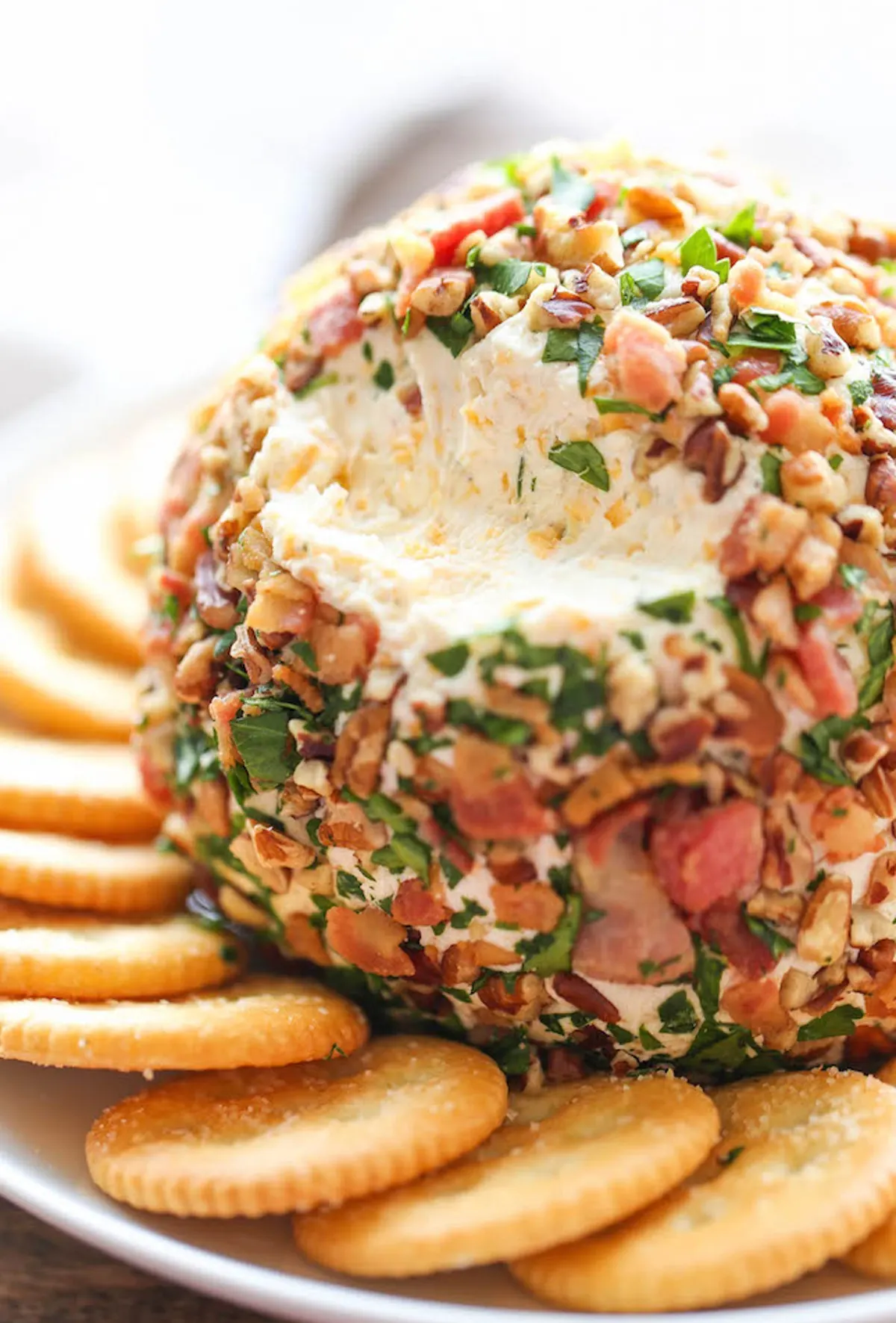 Bacon and ranch are a fabulous flavor combo. If you're going to indulge in cheese, you may as well go all the way and incorporate the not-so-good-for-you deliciousness that is bacon and ranch. Instead of crackers, think about serving this cheeseball with a sturdy thick-cut potato chip for a fun loaded baked potato twist.
BACON RANCH CHEESE BALL
The best and easiest cheese ball that is sure to be a crowd-pleaser. You just can't go wrong with bacon and ranch together!
Check out this recipe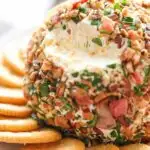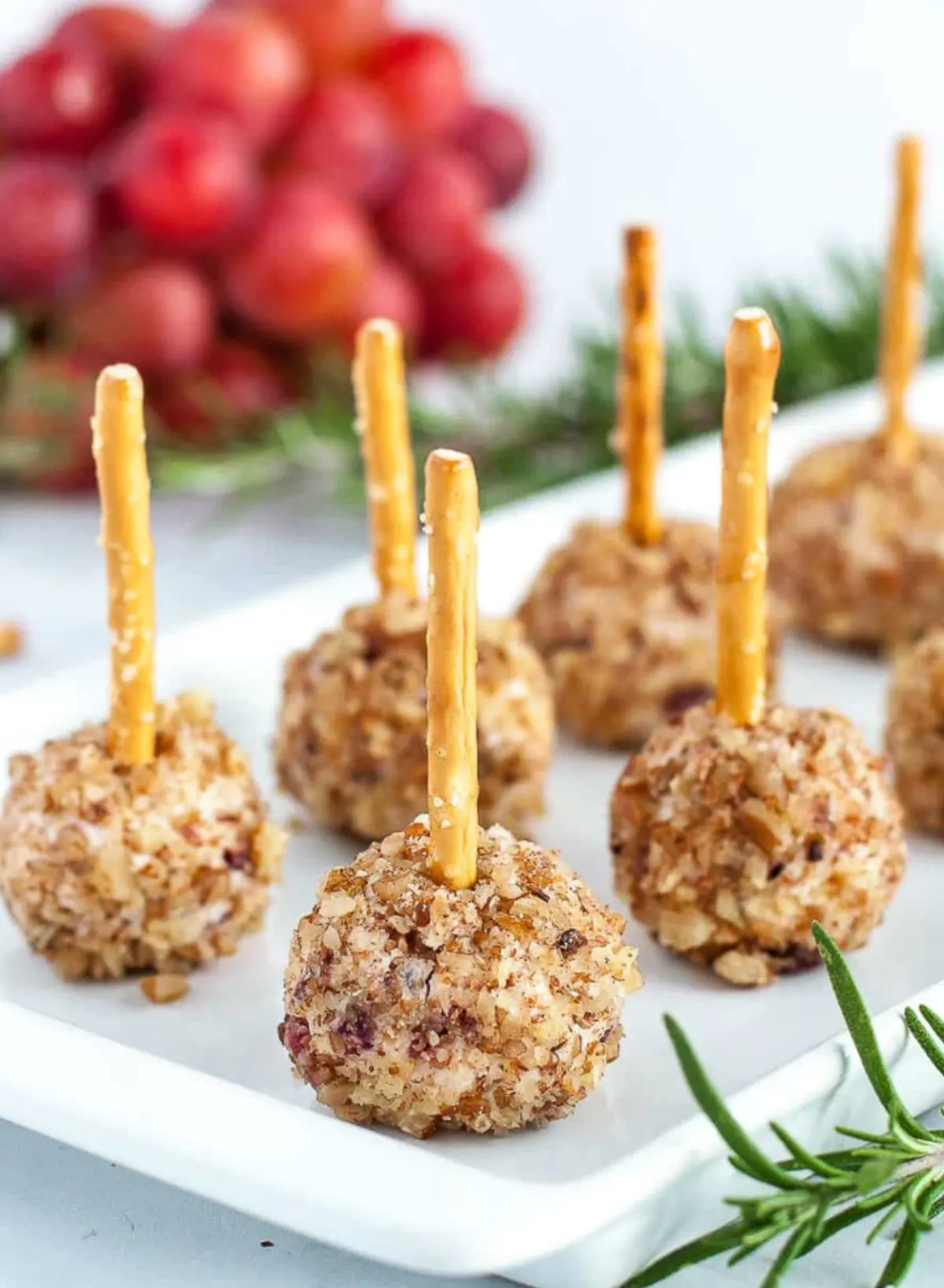 Remember how I said that it's hard for kids to resist any food once you jam it on a stick? Well, it's pretty unlikely that they're not willing to eat cheese, but just in case—or to add extra fun to this appetizer/snack—here's a recipe for mini cheeseballs on a (pretzel) stick. I also appreciate that, while the recipe calls for blue cheese, the author has offered substitutions for folks who aren't fans.
MINI CHEESE BALLS ON A STICK
These Mini Cheese Balls on a stick are one of the easiest make-ahead appetizers ever! These cheese ball bites are a perfectly balanced combination of cream cheese with blue cheese (or other sharp cheese) and sweet cranberries. Perfect for holiday gatherings!
Check out this recipe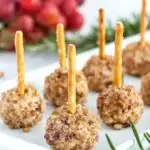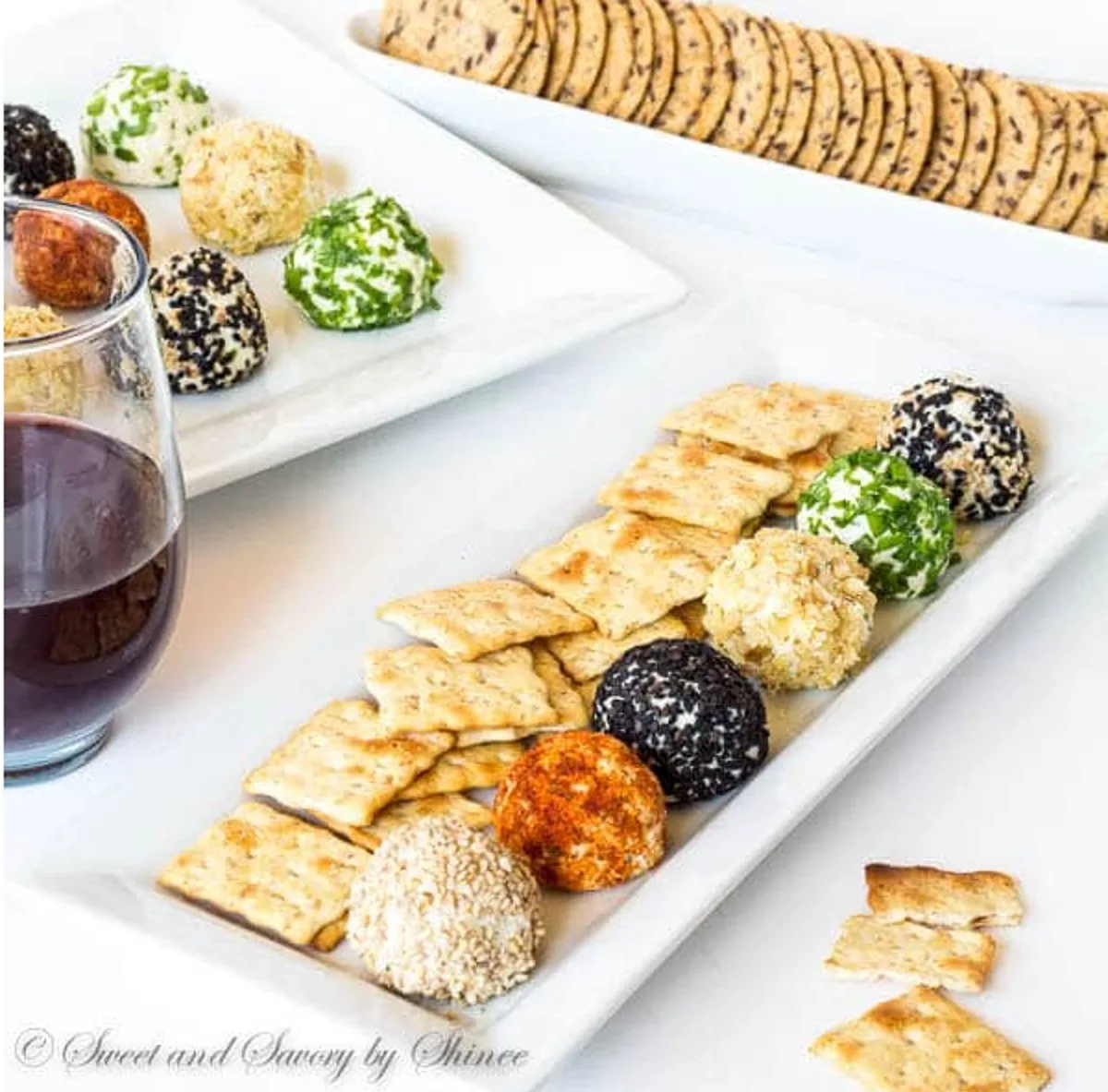 These little cheeseballs aren't on a stick. (Although they could be! Or you could serve them on a cracker.) What I like about this recipe is that it uses one cheese filling, but lots of toppings. It makes for a pretty dish, but also one that provides a variety of flavors. Whether you're making each person's favorites or introducing some new flavors while serving some reliable family hits, there's a lot of opportunity here.
Mini Cheese Balls
These fun, festive and fabulous mini cheese balls are perfect appetizer to make ahead. Best of all, the single-serve portions make it super easy to serve!
Check out this recipe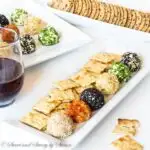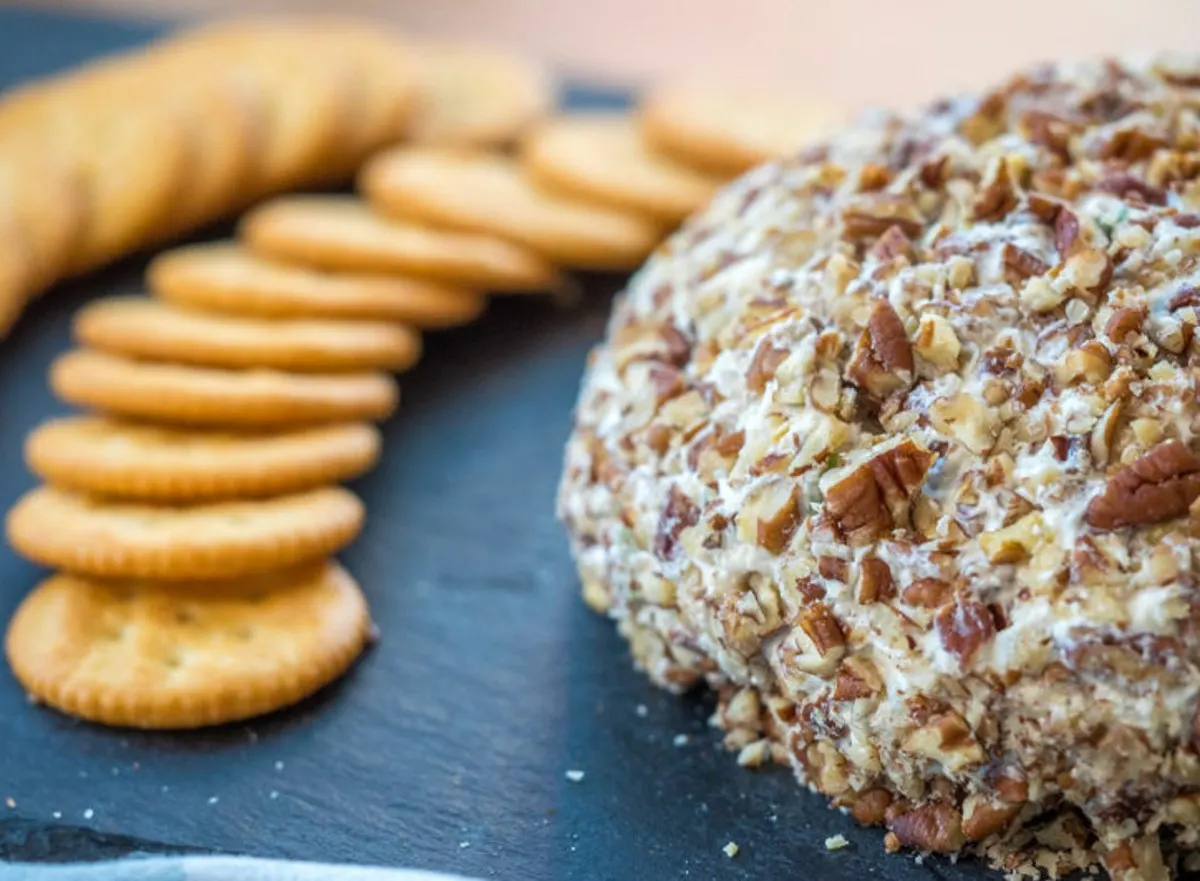 If you can put pineapple on a pizza (yeah, I went there), it stands to reason that you can put it in a savory cheeseball. It might be fun to have bite-size ham slices to add to the crackers when you serve this one.
Pineapple Pecan Cheese Ball
Which brings us to this tasty, easy appetizer, which only requires a couple of minutes to throw together, then you can pop it in the fridge until you're ready to serve it.
Check out this recipe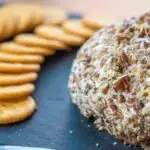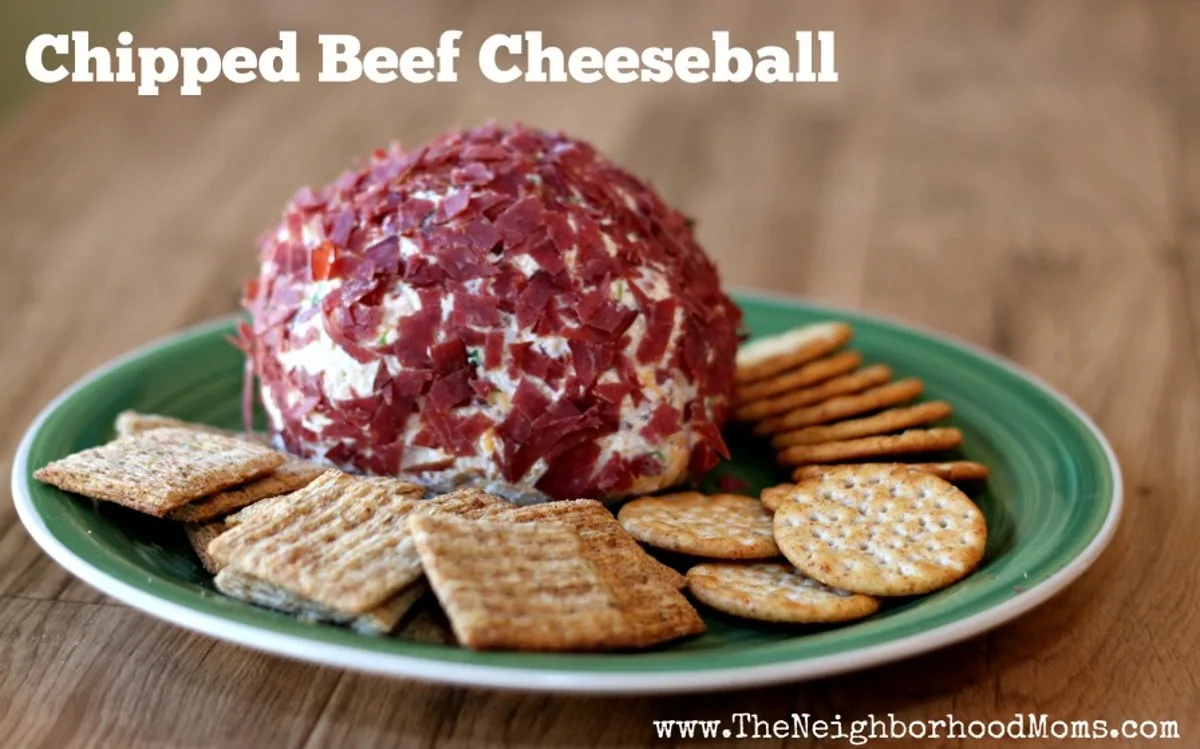 Are you looking for a way to incorporate a meat that's not bacon into your cheeseball? Enter the chipped beef cheeseball (made with chopped dried beef). For a meat-free version, the recipe author suggests using chopped walnuts. Probably the best part, though, is that this recipe is meant to be mixed using your hands—what a fun, messy way to get the kids involved in the kitchen!
Chipped Beef Cheeseball
"This is my absolute favorite cheeseball. It's my mother's chipped or dried beef cheeseball. She has made it for every holiday and get together we had and it was always a hit! Pair with some party crackers or Triscuits and it's perfect!"
Check out this recipe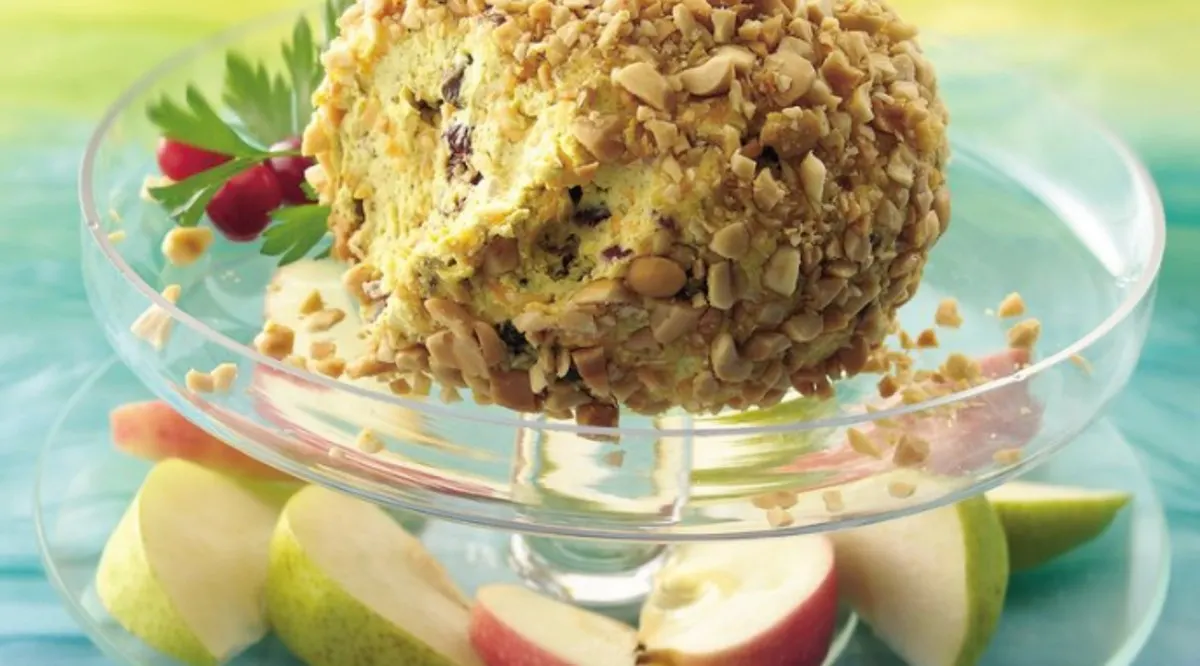 I'm beginning to think there is nothing that cream cheese can't do! Here it's seasoned with curry and mixed with dried fruits. Serve as suggested with apples and pears, or try plain or flavored pita chips.
Curried Cheese Ball with Fruit
Sweet fruits pair well the spicy curry powder in a savory cheese ball coated with crunchy peanuts.
Check out this recipe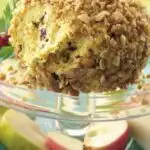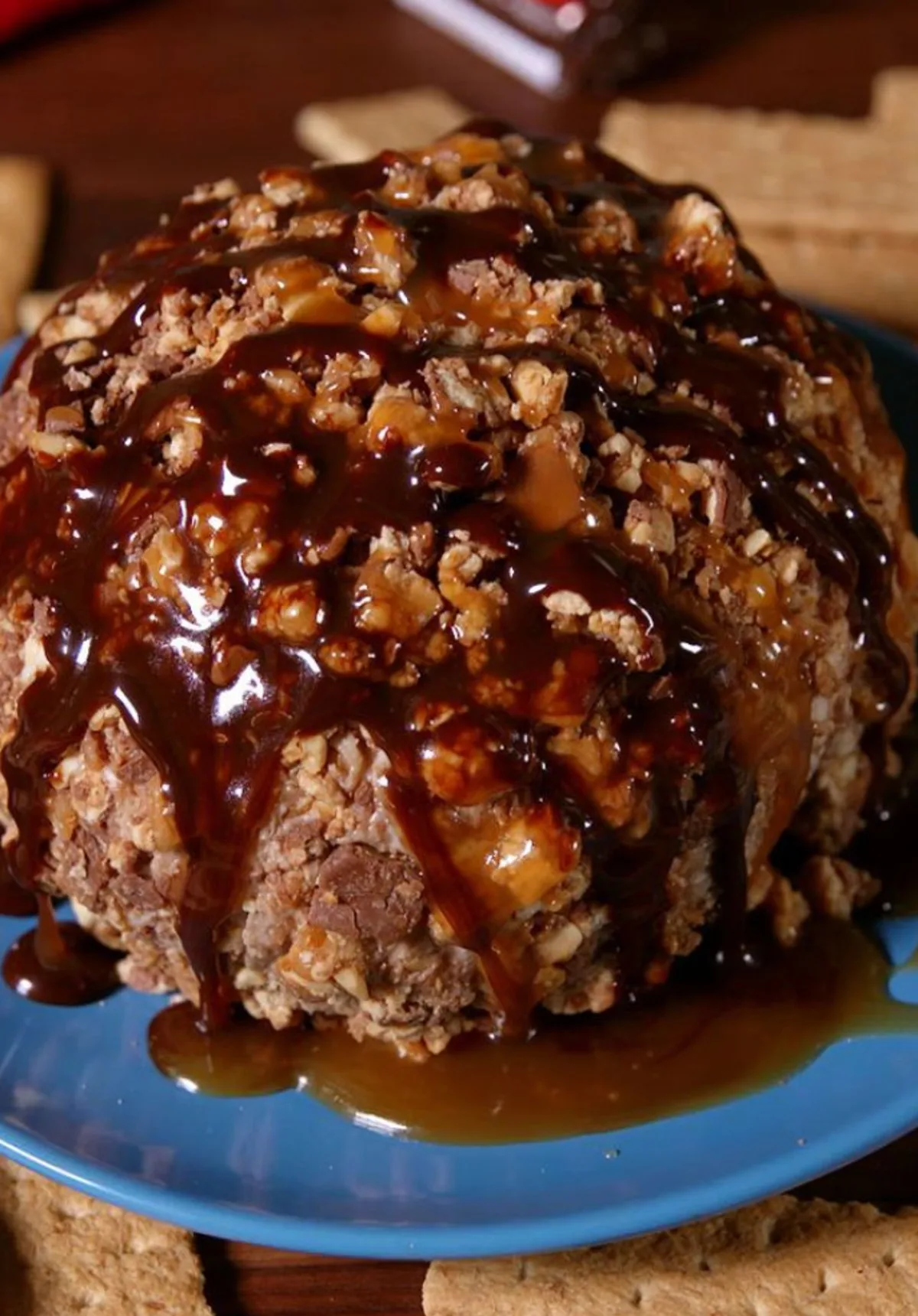 Cheeseballs for dessert? Yes! (And there is really cheese in there—I checked.) Take a walk on the sweet side and give this recipe a try.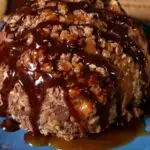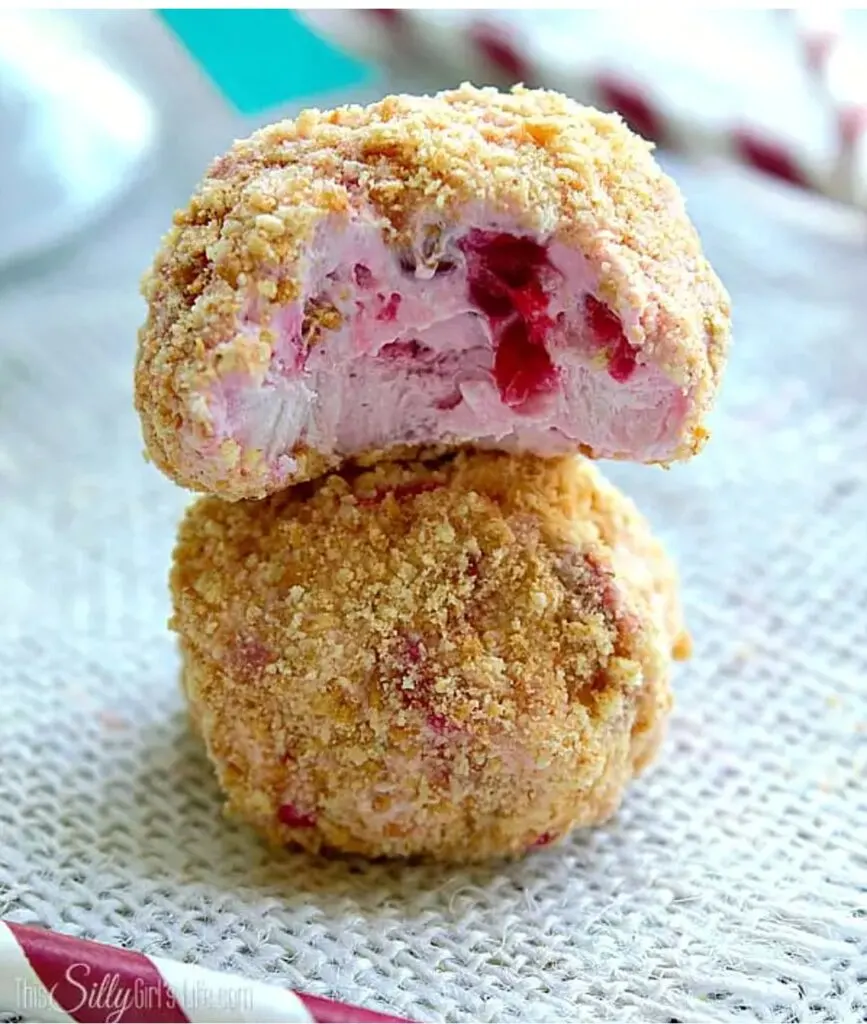 NO BAKE RASPBERRY CHEESECAKE BITES
This recipe was good enough with the strawberries, cream cheese, and graham crackers—but then I discovered that there's a chocolate­-covered version, too. Yum! You pick what sounds best (or make both), but I know which one's got my vote! Then again, you could roll the cheeseballs in a mix of mini chocolate chips and graham cracker crumbs…hmmm…
NO BAKE RASPBERRY CHEESECAKE BITES
Cheesecake Bites No Bake- easy to make and delicious every time!

These little cheesecake bites no bake are so cute and easy, and are sure to curb your cheesecake craving in a jif!
Check out this recipe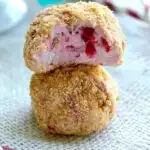 Happy National Cheeseball Day, all!