Time for another food holiday! This is one I can really get behind, because pasta is life. I've rounded up 13 luscious recipes for you—including some surprisingly non-traditional ones, so read on!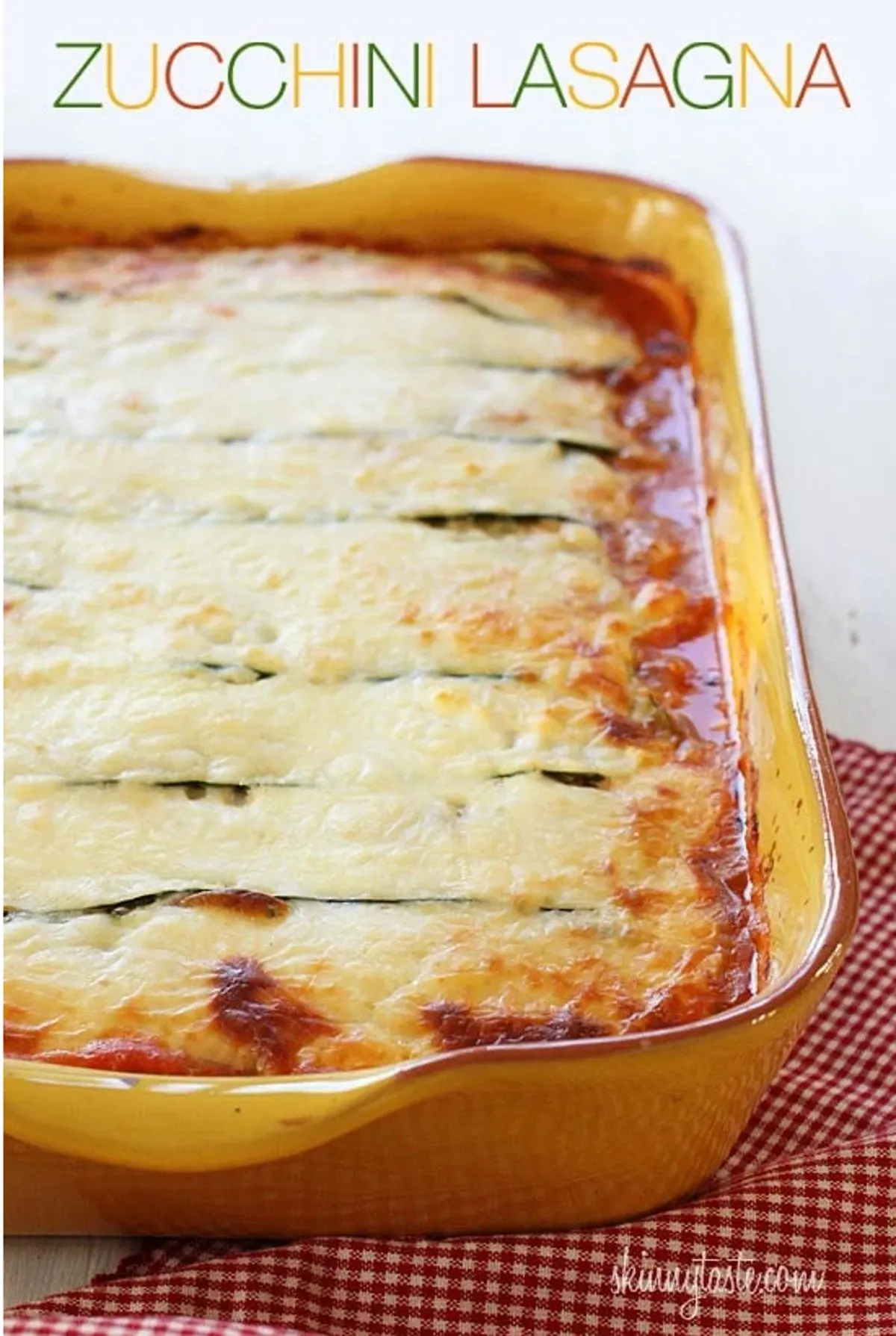 While this dish is great for those who are looking to cut back on carbs or avoid gluten, it's also a nice lighter pasta for the summer—but with plenty of cheese, because you've gotta have that.
Zucchini Lasanga
By replacing the lasagna noodles with thin sliced zucchini you can create a delicious, lower carb (gluten-free) lasagna that's loaded with vegetables – you won't miss the pasta!
Check out this recipe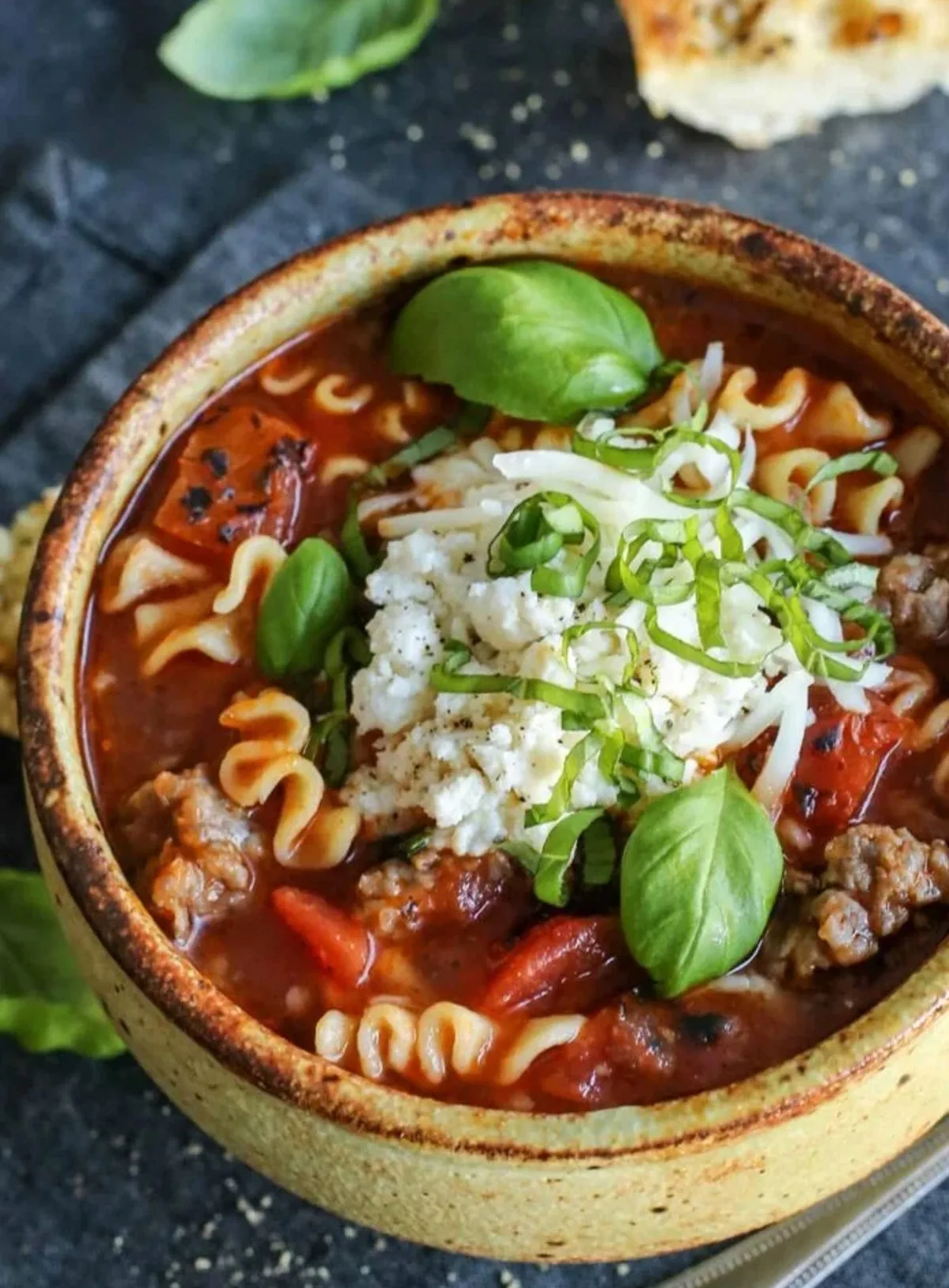 This is my favorite lasagna recipe and it's a hit whenever I serve it. It's even been used to feed a crowd of 20+ and been a hit with all of them, so you know it's good. Pro tip: Don't skimp on the cheesy yum.
Lasagna Soup
This easy Lasagna Soup recipe has everything you love about lasagna in one bowl! It's the original and BEST lasagna soup! The ultimate comfort food with a fantastic ooey-gooey cheesy yum!
Check out this recipe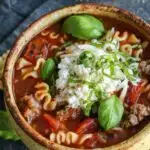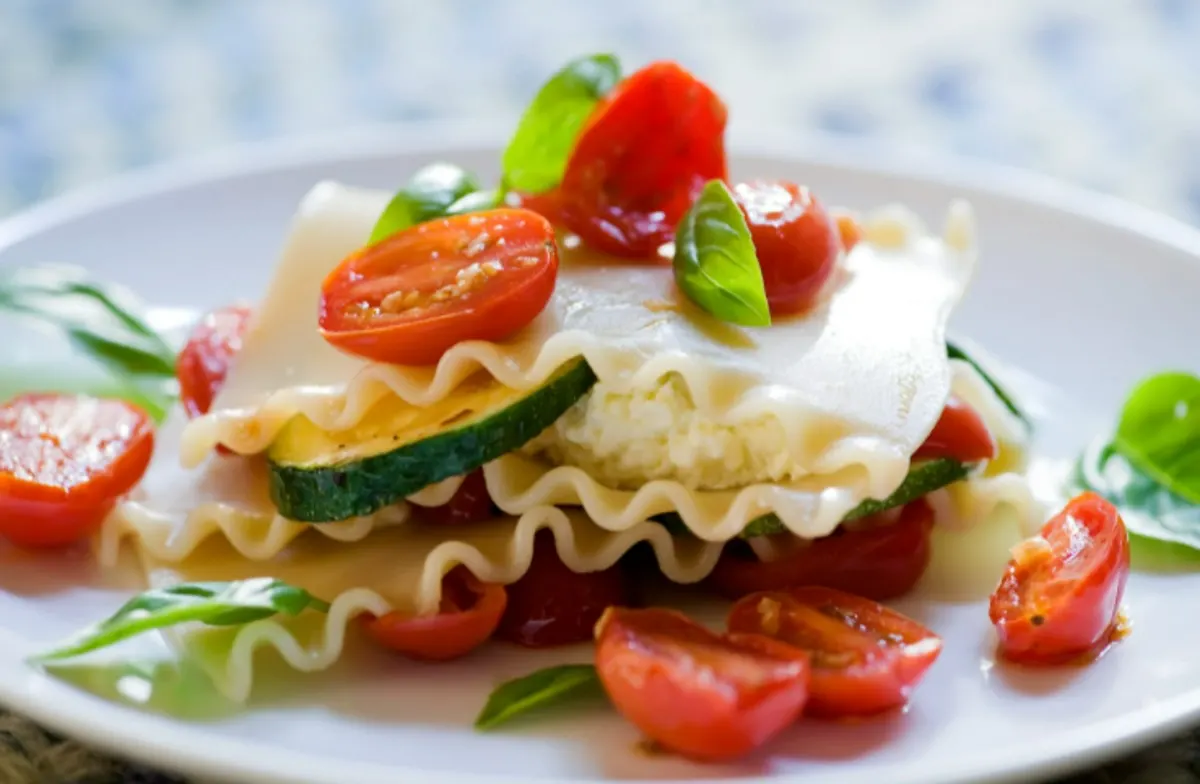 Right here we have what is probably the lightest recipe on this list—and the simplest. This pasta dish isn't even baked, and the sauce is just a bit of olive oil. A non-traditional version to be sure, but a fresh light summer pasta indeed.
Summer Lasagna
This fresh and easy summer lasagna requires sweet summer veggies and exactly NO baking in a hot oven! The perfect summer supper.
Check out this recipe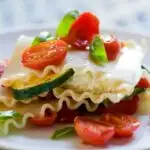 Is Taco Tuesday getting a little boring? Well, here you go. I was sold at the combination of sour cream and cream cheese.
Mexican Lasagna
This Mexican Lasagna recipe is always a crowd-pleaser, can be prepped in the morning and baked at night, made in mass quantities, and/or frozen for later for the ultimate make-ahead dinner.
Check out this recipe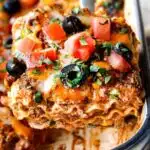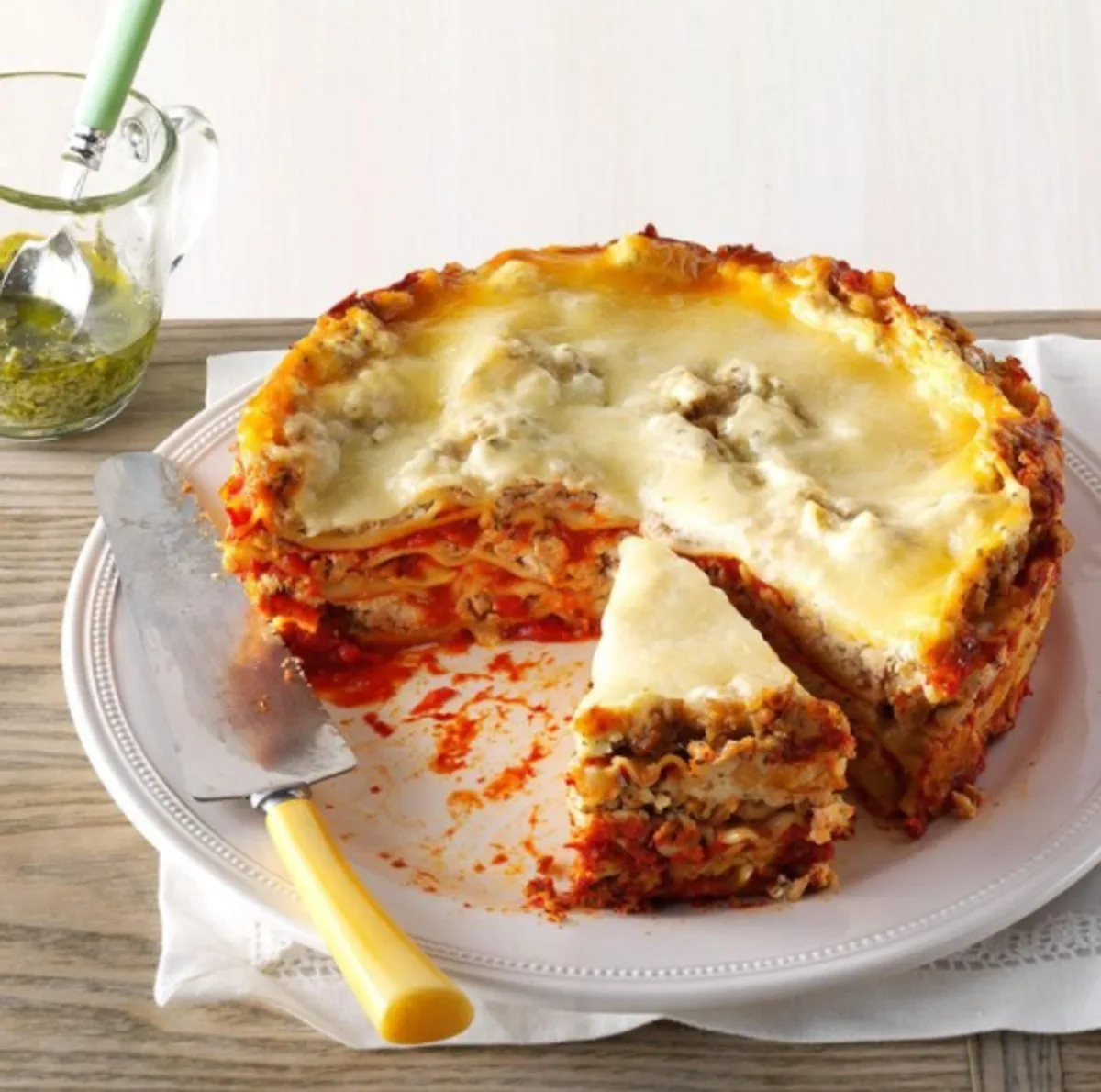 Slow Cooker Turkey Pesto Lasagna
Anything you can toss in the slow cooker is a great recipe, right? Plus, slow cooker recipes are awesome for the summer because you don't have to heat up your kitchen by turning on your oven. Bonus: pesto!
Slow-Cooker Turkey Pesto Lasagna
My cheesy, noodle-y lasagna makes any slow-cooker skeptic a believer. It's easy to prep while my kids nap, and dinner's ready when their dad walks in the door at night. We bring more pesto and marinara to the table for our resident sauce lovers.
Check out this recipe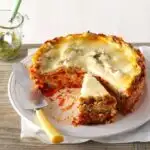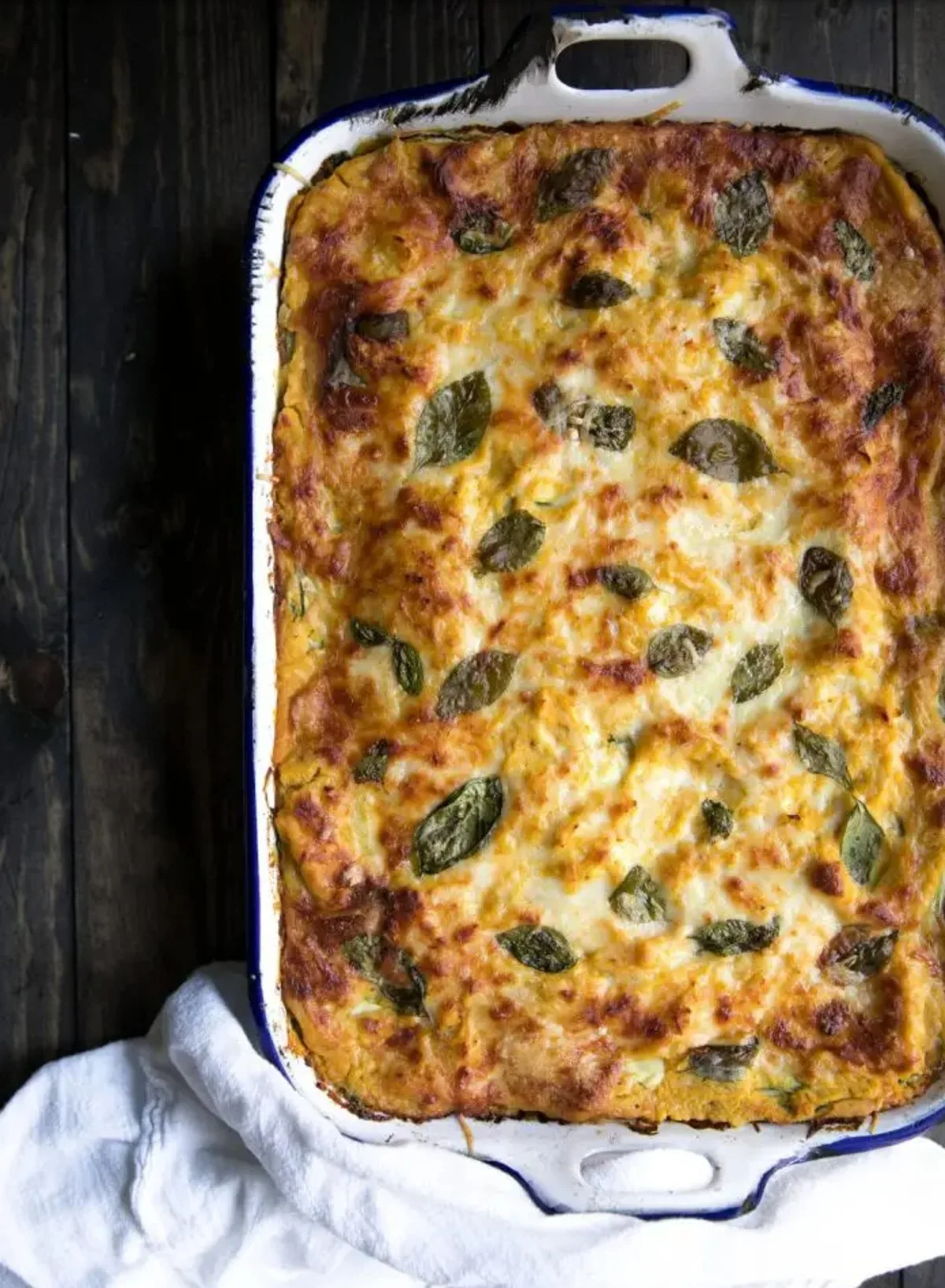 This is one of my favorite lasagnas! Since butternut squash isn't exactly seasonal, you can use the precut cubes from the freezer section of the grocery store. If you're looking for a little more summer flavor, try this recipe that uses zucchini in place of noodles.
Butternut Squash Lasagna
This easy vegetarian Butternut Squash Lasagna Recipe is made with healthy veggies like zucchini and spinach, creamy roasted butternut squash, and gooey melted cheese.
Check out this recipe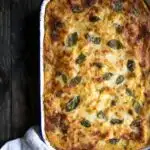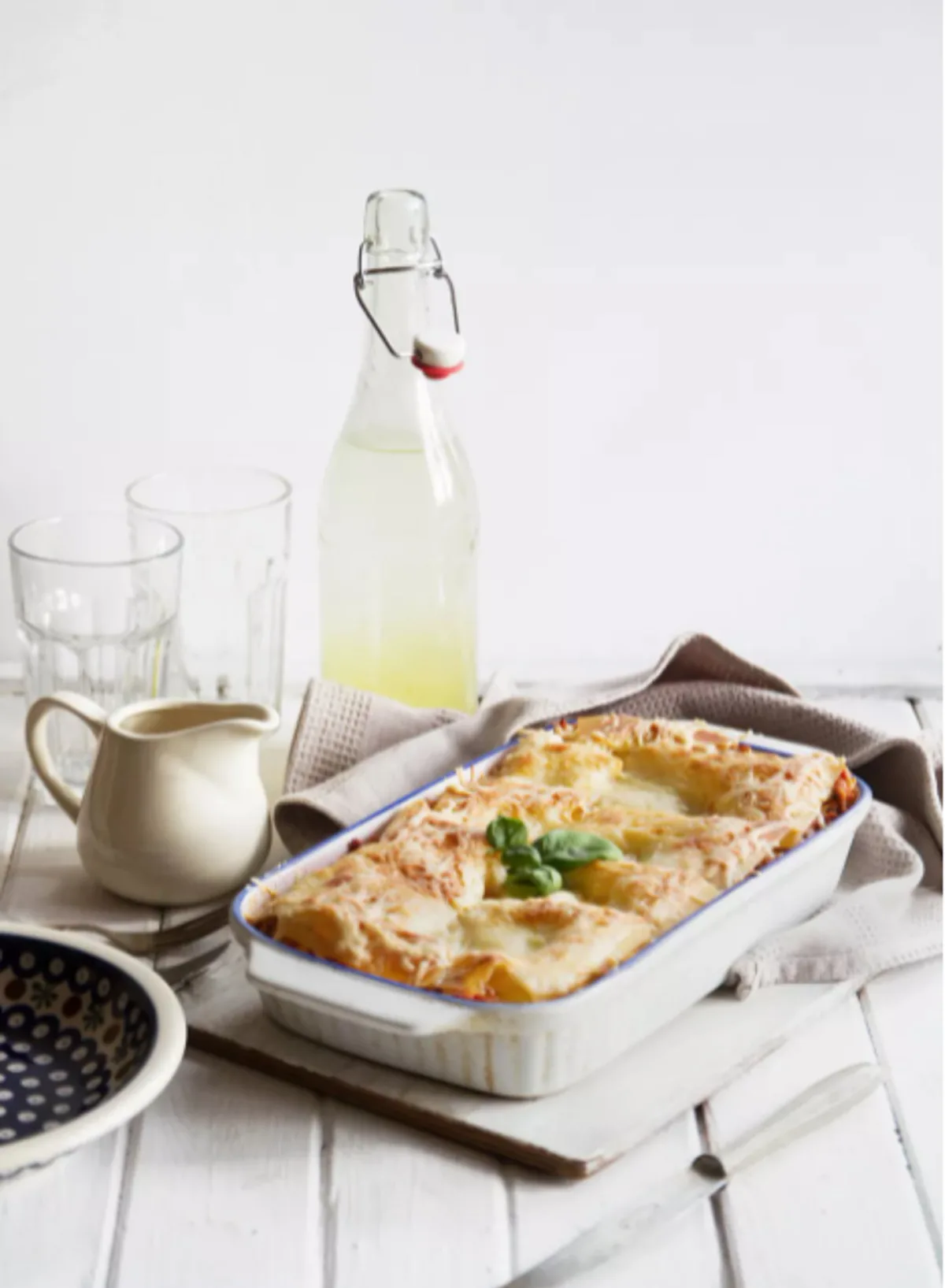 Vegetable Lasagna with Alfredo Sauce
Oh my gosh—how can you go wrong with fresh veggies covered in homemade Alfredo sauce? The answer: you can't!
Vegetable Lasagna
Made with a wide variety of vegetables including bell peppers, carrots, mushrooms, zucchini, and broccoli and layered with a seasoned mixture of ricotta, mozzarella cheese, and a simple Alfredo-style sauce with Parmesan cheese, this lasagna is a true celebration of vegetables!
Check out this recipe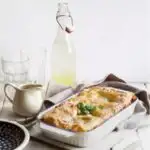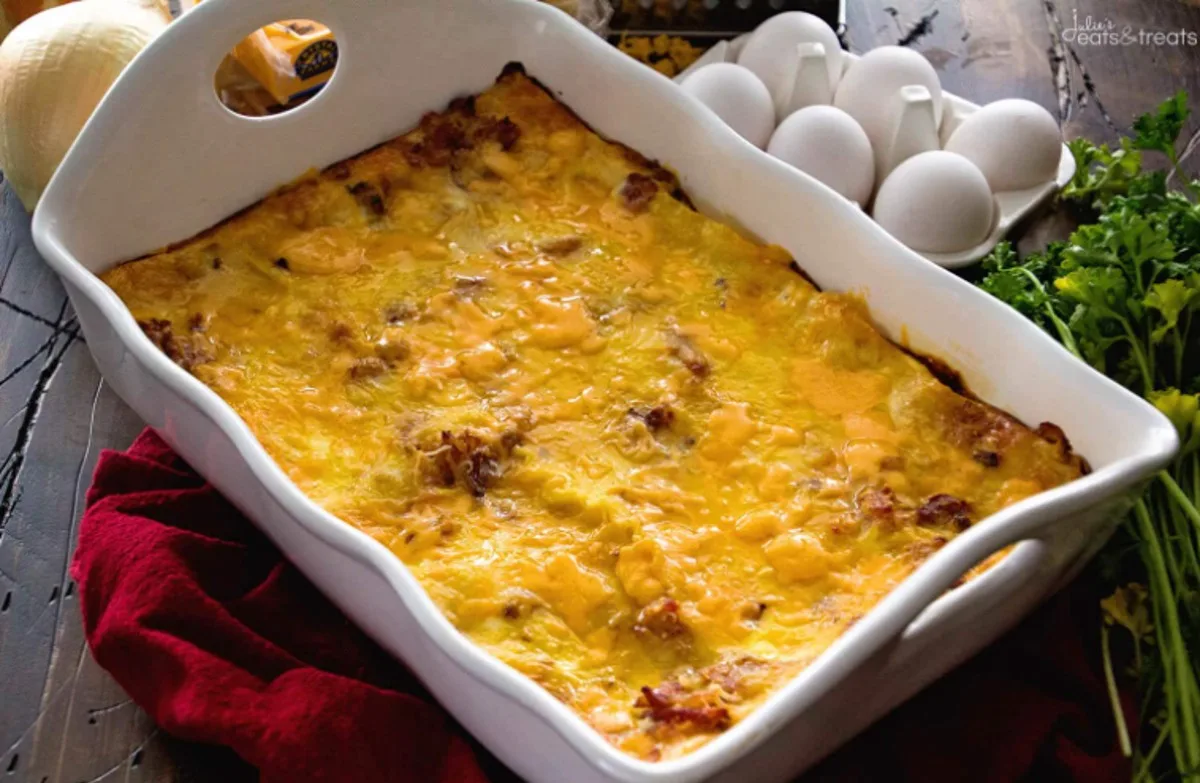 Breakfast Lasagna
Think pasta's just for dinner? You would be wrong. Give this cheesy ham-and-egg version a try and you'll be singing the praises of pasta for breakfast. (Another point in its favor: it can be made at night and cooked the next morning.)
Breakfast Lasagna
Overnight Breakfast Lasagna Recipe ~ Layers of Lasagna Noodles Stuffed with a Delicious Cheese Sauce, Bacon and More Cheese! Prep this the Night Before and Enjoy it for Breakfast or Brunch!
Check out this recipe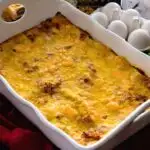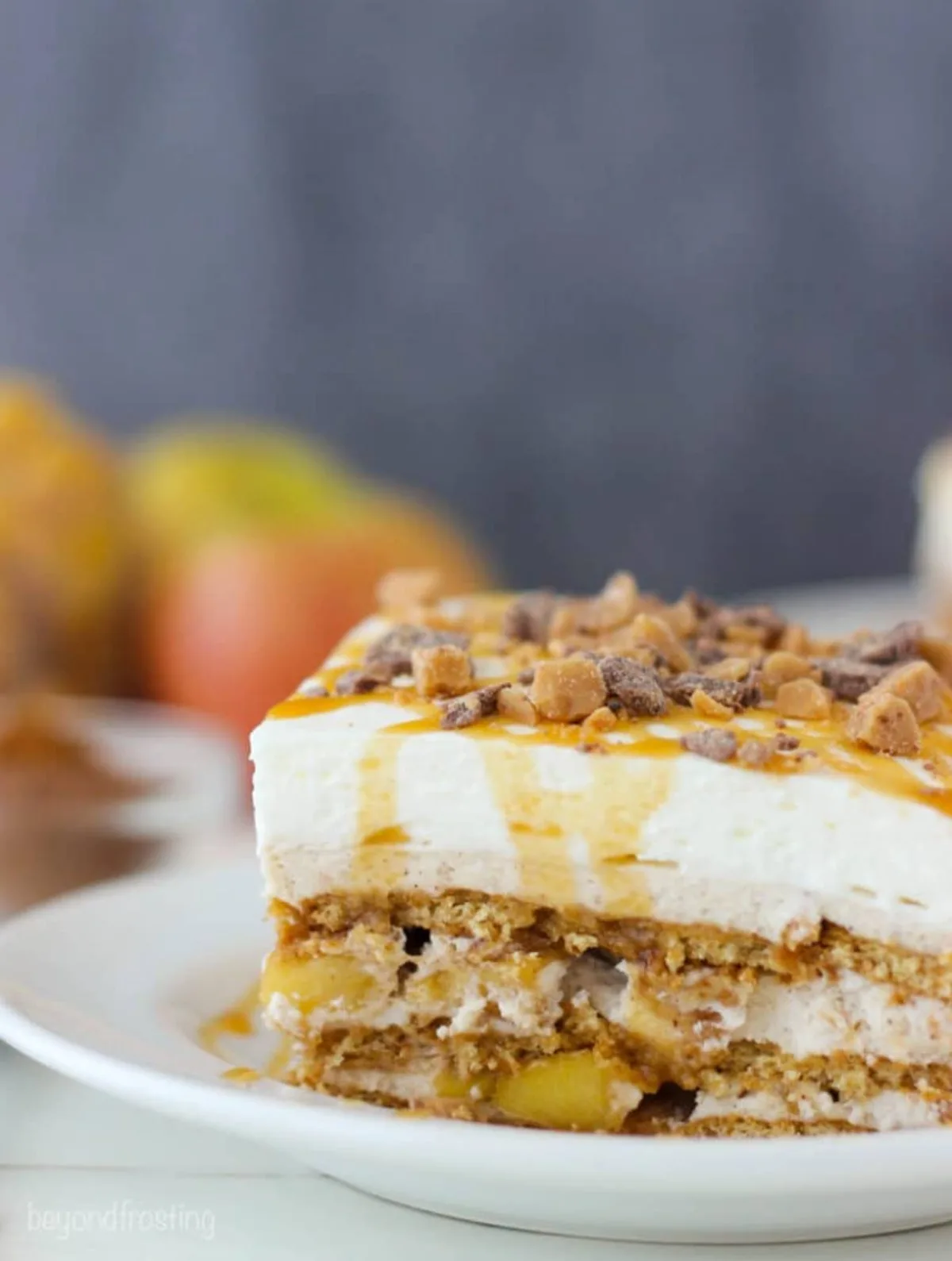 First up in the dessert category is a yummy apple pie, which is always a great dessert choice. This one gets an extra kick from milk chocolate toffee crumbles.
Apple Pie Lasagna
This Apple Pie Lasagna is a no-bake dessert that's made up of layers of graham cracker topped with caramel brown sugar cream cheese, homemade apple pie filling, whipped cream, and Heath toffee bits. It's a fall dessert you don't want to miss!
Check out this recipe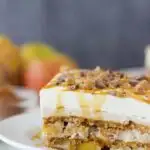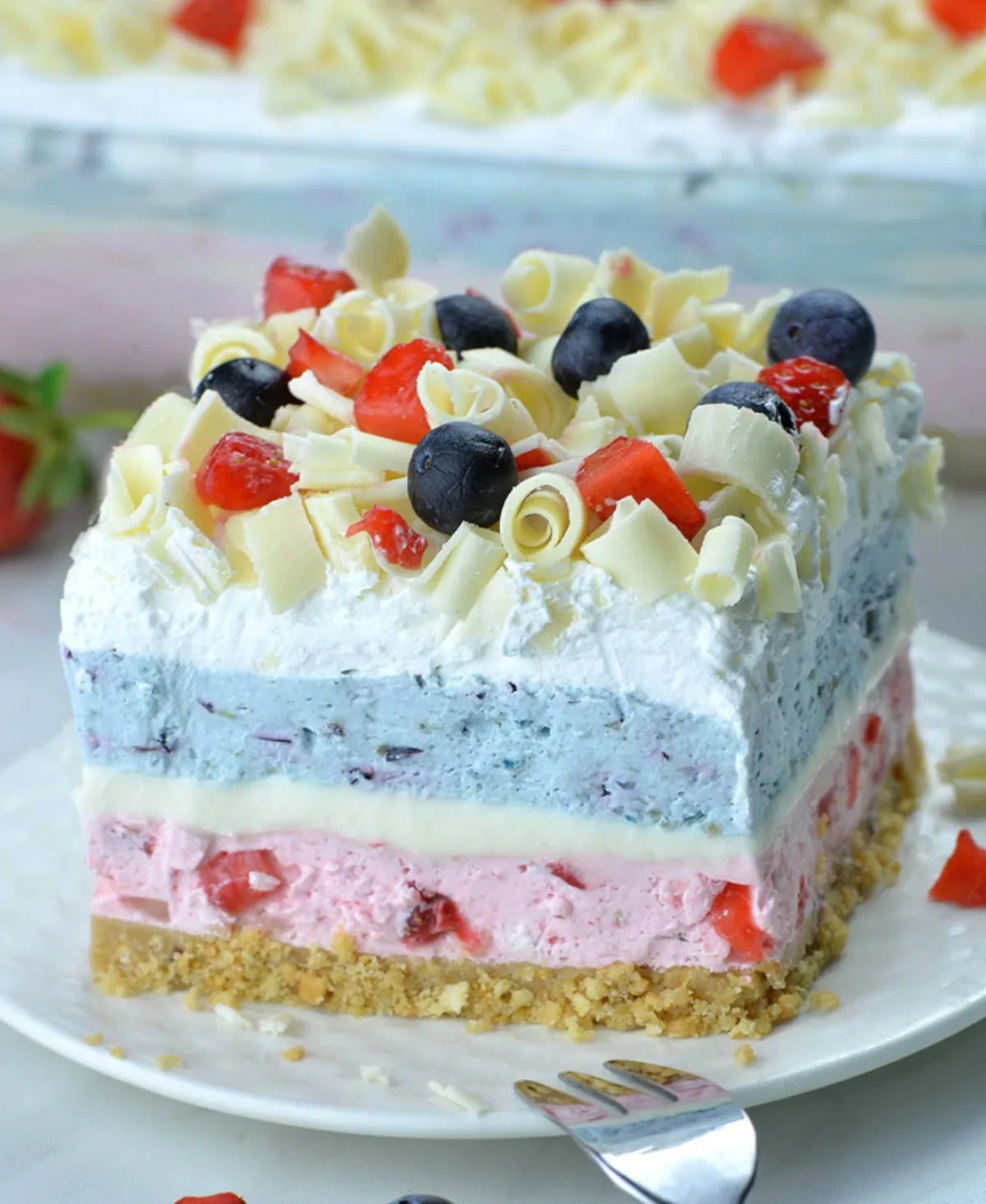 Very Berry Lasagna
Very Berry Dessert Lasagna is an easy, no bake summer dessert recipe with fresh strawberries and blueberries.
Check out this recipe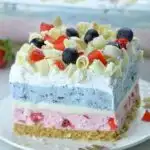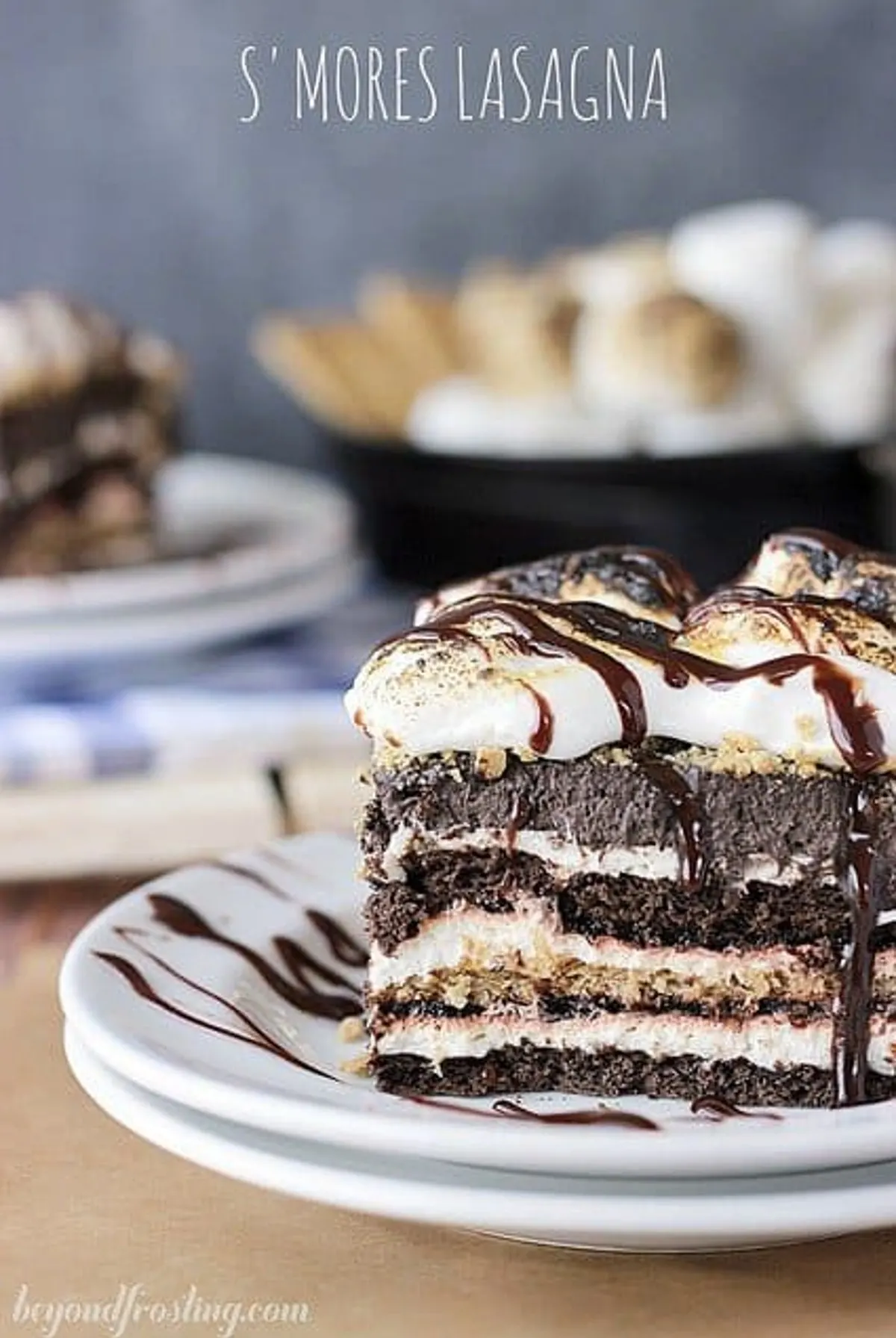 No campfire? No problem. You can't go wrong with layers of marshmallow fluff, graham crackers, and chocolate pudding. Oooo—and there are toasted marshmallows, too!
Smores Lasagna
This S'mores Lasagna Cake is such a fun icebox cake, every layer in a new surprise. Layers of graham cracker, chocolate whipped cream, toasted marshmallow mousse and pudding. It's all topped with more toasted marshmallows! Try this no-bake icebox cake today!
Check out this recipe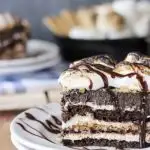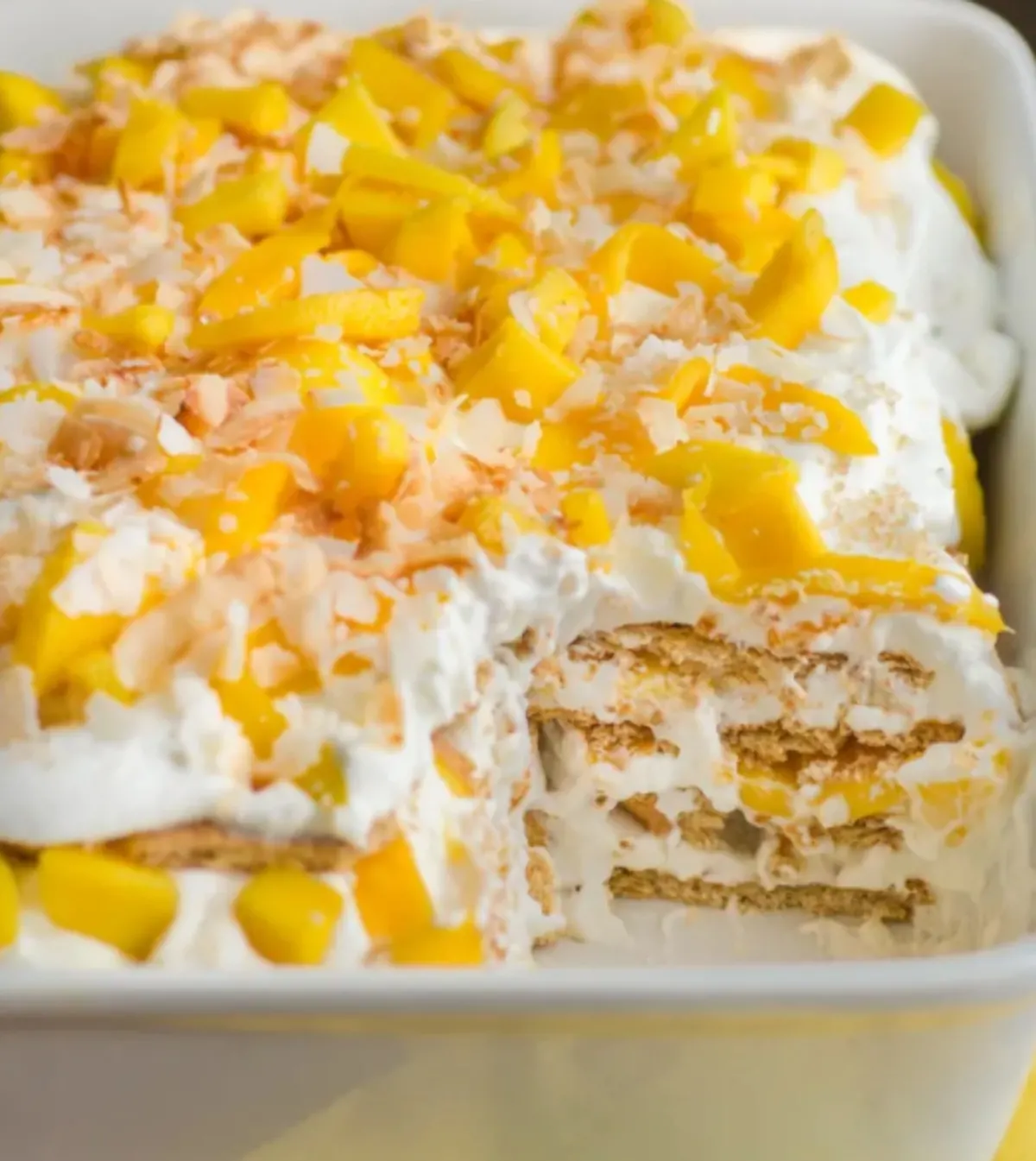 This tropical dessert screams summer! Be aware that cream of coconut might be a bit hard to find depending on where you live. Have no fear, though: you can order it through Amazon Prime.
Mango Coconut Icebox Cake
The whole thing softens up in the refrigerator and becomes an eminently sliceable cake, delicately flavored with coconut, and topped with nutty toasted flakes.
Check out this recipe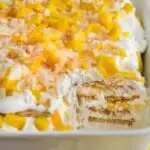 Which recipe are you most looking forward to trying? Let us know in the comments!
PS: Check out our other recipes including: Spinach Turkey Lasagna Roll Ups, Crockpot Lasagna, and Chocolate Lasagna.