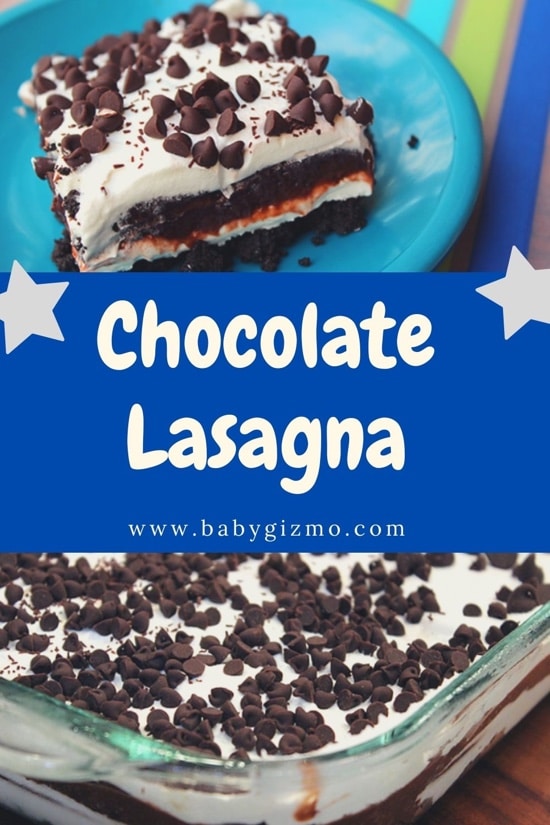 This is the week that I've been looking forward to and dreading all summer. It's time for the kids to go back to school! Now, let me be clear that they NEED to go back. My 2nd and 4th grader have been getting crazy lately because their normal routine is all out of whack. They are ready to go back and I'm ready for them to go back. So, that is the part I've been looking forward to.
On the other hand, my baby is headed to kindergarten. I don't know why this has turned into such a big deal to me but it definitely has. He's my little guy. He's my buddy during the day. He's my BABY!! Sure, he's been to preschool and the babysitter's house for the past two years but it's always been part-time. This full-time kindergarten thing is different. It's real. His school life has officially begun which makes him less my baby and more a big kid.
Noooooooooooooooo!
The only good thing is that his new school has a staggered start for kindergarteners. That means that they only have the kindergarten kids go to school one day this week. Each day, the teacher will have 5 students to take them through their first day. She'll meet him at the bus. Show him the bathroom. Introduce classroom rules. Show him how to navigate the cafeteria. Give him that little extra attention that a 5 year old might need when headed to a big, ole' school for the first time. This allows for more one on one attention to get the little guys and gals into a school routine. I had never heard of this "staggered start" but I LOVE it. I think it is not only great for the kids but great for the moms like me that need to ease into this whole kindergarten thing. So, he goes to school tomorrow and then he hangs out with me at home all week while the other kids go to school each day. This might be good or this might just drag the entire emotional thing out?
Either way, this whole kindergarten thing is happening and I need something to drown my sorrows in.
Enter chocolate.
It's the only thing that will make things an teensy-weensy better.
Today, as a back-to-school-and-mom-needs-to-drown-her-sorrows treat, I made Chocolate Lasagna. I got this recipe from my good friend Ashley (who just had a baby by the way – congrats to her!) from Center Cut Cook. I figured it would be the best thing for a first week of school treat. Plus, it doesn't hurt that this is a super easy dessert to make and it is NO BAKE! Nope, no need to turn the oven on and heat up your house for this one!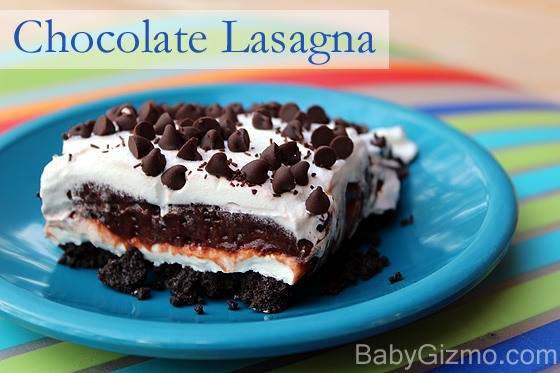 Ingredients:
1 package regular Oreo cookies – about 36 cookies
6 Tablespoon butter, melted
1- 8 ounce package cream cheese, softened
1/4 cup granulated sugar
2 Tablespoons cold milk
1- 12 ounce tub Cool Whip, divided
2 – 3.9 ounce packages Chocolate Instant Pudding
3 1/4 cups cold milk
1 and 1/2 cups mini chocolate chips

Directions:
1. Start by crushing an entire package of Oreo cookies (this is about 36) with a food processor or just crushing by hand. You want fine cookie crumbs!
2. Mix the cookie crumbs with 6 tablespoons melted butter until well blended. Evenly spread and lightly press mixture to a 9 x 13 inch baking dish. Put the pan in the refrigerator while you work on the additional layers.
3. Mix the cream cheese with a mixer until light and fluffy. Add in 2 Tablespoons of milk, and sugar, and mix well. Stir in 1 and 1/4 cups Cool Whip. Carefully spread this mixture over the crust with a spoon or spatula.
4. In a bowl, combine chocolate instant pudding with 3 and 1/4 cups cold milk. Whisk for several minutes until the pudding starts to thicken OR just put the pudding and milk into a sealed Tupperware container and shake vigorously until it's all mixed. Use a spatula to spread the mixture over the previous cream cheese layer. Allow the dessert to set for about 5 minutes so that the pudding can firm up.
5. Spread the remaining Cool Whip over the top. Sprinkle mini chocolate chips evenly over the top. Place in the freezer for 1 hour or the refrigerator for 4 hours before serving.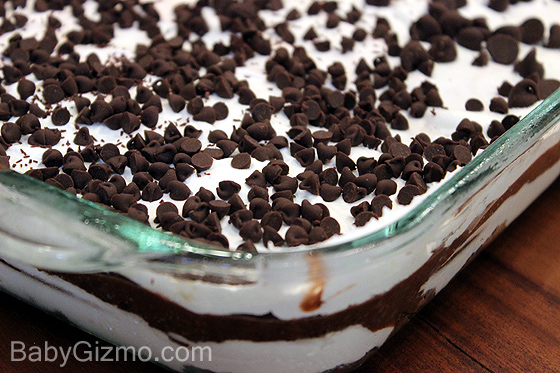 6. Cut and serve. Store in the refrigerator. If you need an extra big piece to help drown your sorrows in chocolate because your little one is heading to kindergarten, I give you a pass! Go ahead and dig in!