Decorating my son's nursery was one of the highlights of my pregnancy. It was so much fun organizing, brainstorming, creating, and gathering together ideas. I was so happy with the finished product. Because I love all things nursery so much, today I've gathered together 15 cute nursery ideas. Enjoy!
I love the beautiful simplicity, clean lines, and adorable art in this nursery from Team Turn Bow.
This idea for a framed alphabet is genius. I love this idea from Lauren Tarpley.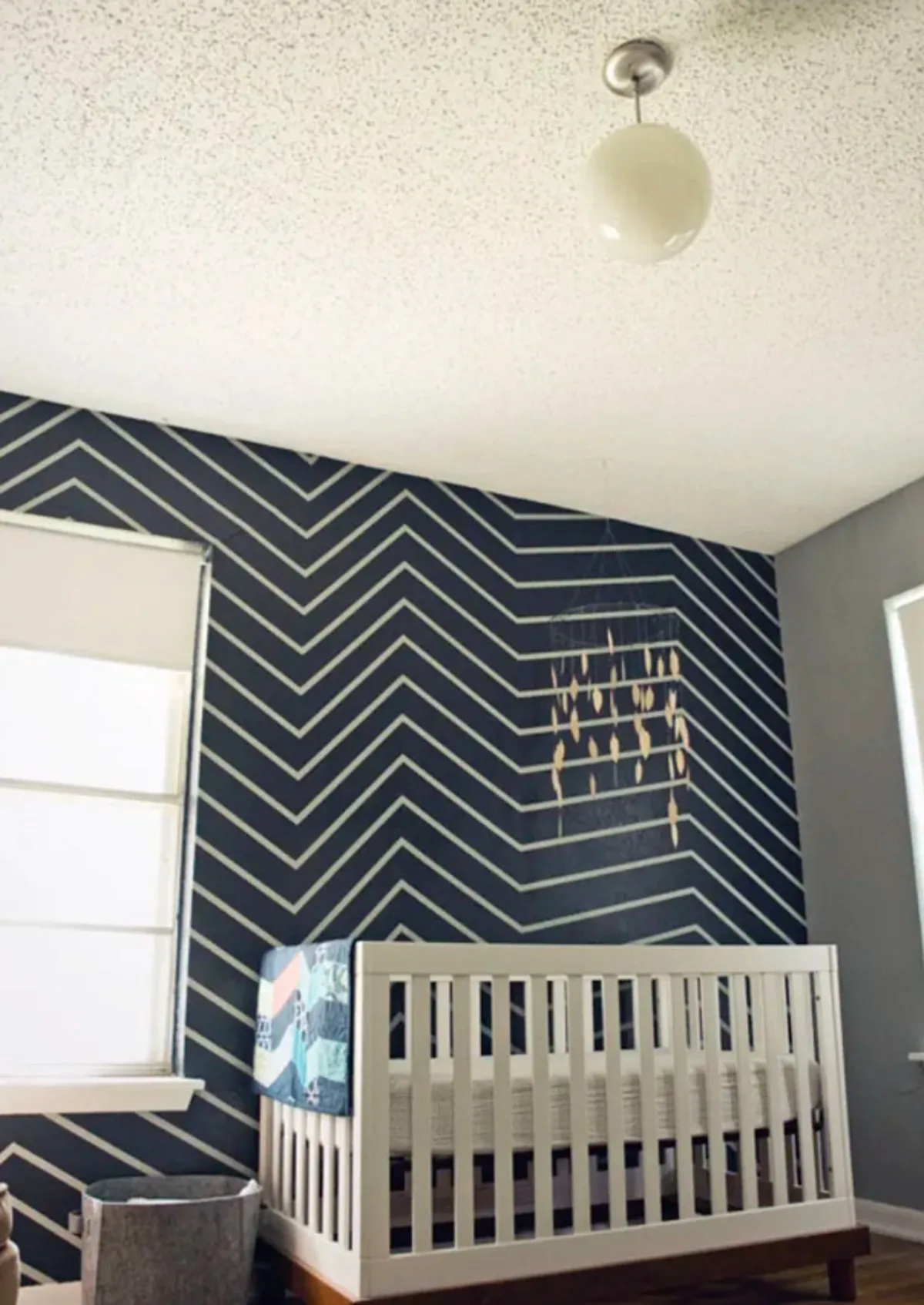 A chevron wall behind a classic crib like this one from Apartment Therapy would be perfect for a boy or girl.
I love everything about this nursery from Brooklyn Lime Stone. Starting with the over-sized initial letter and ending with the amazing ombre dresser. I think both of those things would make for great DIY projects!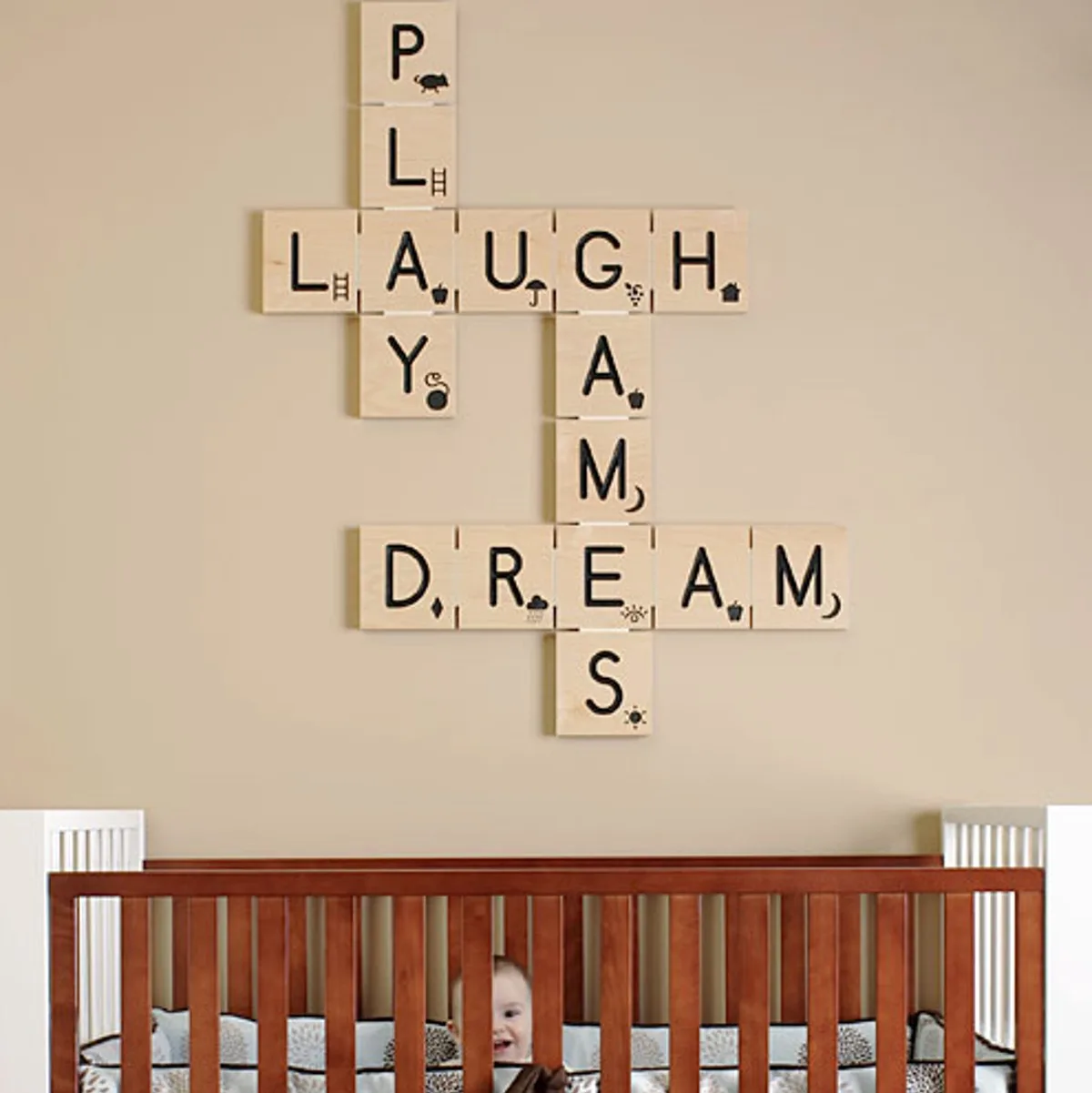 The Style Files has you covered with this genius take on Scrabble! You could totally change it up to your liking and spell out whatever your heart desires.
This show room nursery from Pottery Barn Kids is just stunning. I especially love the tissue ball corner! They are all so bright and colorful and this would be another fun DIY project.
Of course I've seen stripes on the walls, but I don't think I've ever seen stripes on the ceiling like this nursery idea from Kiki's List. So clever and cute.
All I have to say about this nursery from Baby Life Styles is WHOA BABY! This is a nursery fit for a princess! I love the idea of doing wall paper on the wall behind the crib.
This cool, modern nursery from Houzz is pretty epic. I like the idea of "fake animal heads" on the wall. It's a pretty neat twist.
This chic nursery courtesy of Spicer + Bank is so inspiring to me. I love an eclectic nursery full of odds and ends that all have special meaning behind them. I love the idea of random items all coming together for one amazing cohesive look.
How AMAZING is this sweet space from Baby Space?! This is perfect for a family who doesn't have a lot of space. Just because you don't have a ton of room doesn't mean you can't create an amazing little nook for your new arrival!
Not every nursery needs a big elaborate theme. This great nursery from Pinterest goes to show that simple, all white and light colors can do the trick just fine!
This cool cowboy nursery from Roomzaar is perfect for your little buckaroo.
Create the alphabet on a wall in your baby's room like this idea from Jenni Bowlin. Paint and decorate the letters however you choose.
How cute is this idea for storing books in your little ones' nursery from Cory Connor Design?! Use an old wagon as a rolling book cart!