Today I attended my sister-in-law's baby shower and during the present opening there were a variety of unique gift ideas that definitely showed that the guests have been keeping up on Pinterest. I knew that I had to share a few of the ideas with you in case you are looking for a great gift idea for a mom-to-be.
The "Quick Change Kit" was one of my favorites.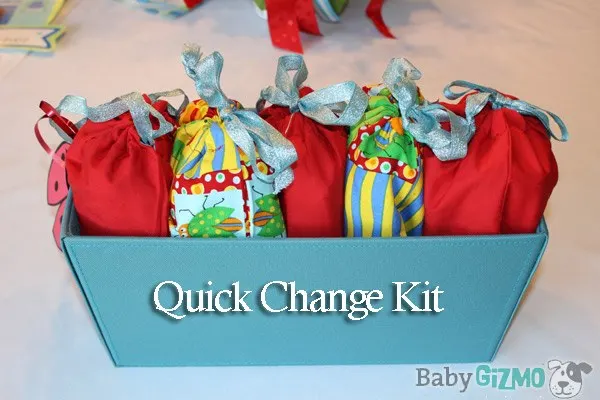 It was a cute, blue container filled with five pouches and a note explaining what it was.
"For a quick change! Each bag contains 1 diaper, powder + cream, wipes, hand sanitizer, and a bag for dirty clothes."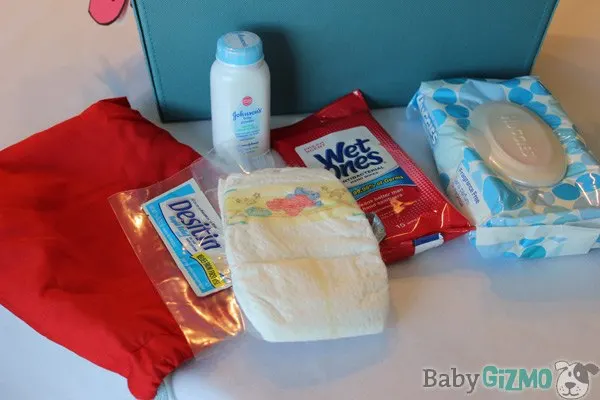 The great thing about this gift is that it really showed you took time to put something together for the new mom. Plus, you can sew your own bags (if you are super crafty!) or buy some at a craft store. This is a great gift for the new mom to keep in the car or at home when she just needs to grab one and go. It has everything she needs to change the baby including hand sanitizer in case she isn't near a restroom. The only thing I think it doesn't need is the baby powder. No need to really use baby powder these days but I know many people still use it.
What I would do is swap out the baby powder for a really cheap and simple onesie in case a diaper blowout is involved. 🙂