Summer is here and it's time to start thinking of fun summer activities for your kids! Where I take my son really depends on the weather. Our summers here are wicked hot so I always have to transition into summer with a fresh set of ideas! Today I'm sharing 15 fun and cheap summer activities for your kids.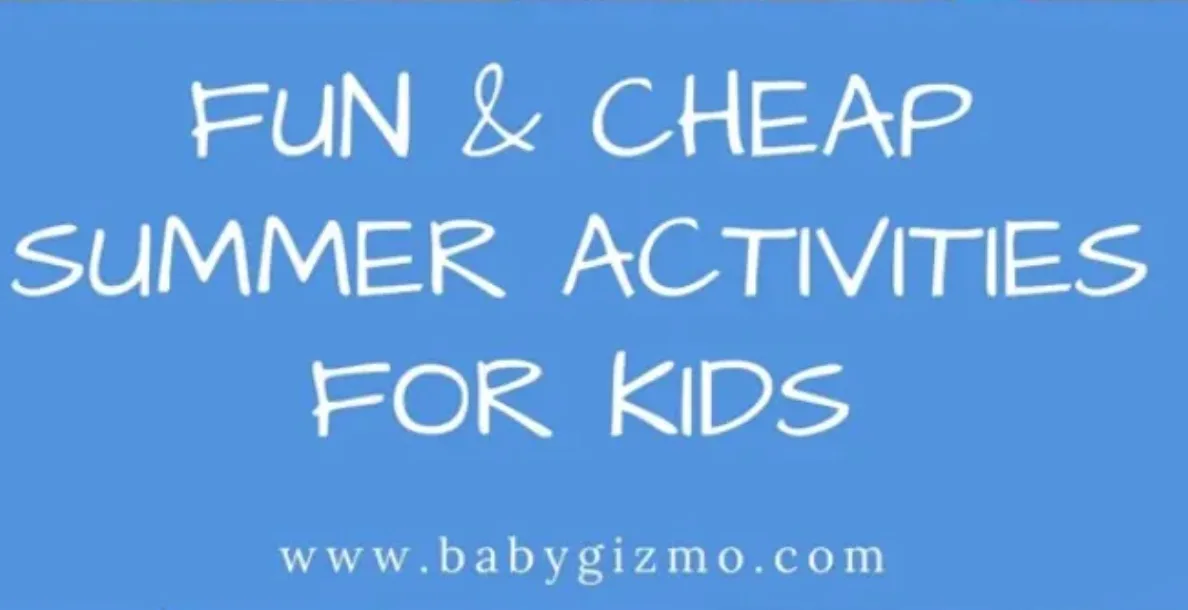 1. Pool. This is the obvious one. Even if you don't have your own pool, you can easily go to a public city pool for free or very cheap!
2. Water Fountains. Playgrounds, malls, all kinds of places have outdoor water fountains for kids. Use internet resources to locate some near you! Get your kids suited up, bring towels, and enjoy some free fun!
3. Museums. Museums are usually indoors and therefore, air conditioned and cool. Most museums also offer free days once a month!
4. Zoo. While zoos tend to be hot, many zoos offer discounted tickets if you go after a certain time. Plus, if you go in the evening it will be nice and cool since the sun will be down.
5. Movies. If your kids are newborns or old enough to sit through a movie, see a cheap matinee to cool off and beat the heat!
6. Go out for ice cream. One of my favorite things to do during the summer is visit a local creamery we have in town. All the ice cream is homemade and there are thousands of choices for build your own sundaes. It's delicious, it's cold, it's cheap!
7. Story Time. Check to see if your local library or book store has a story time during the week for your kids. Usually all story times are free!
8. Beach. Go swimming, build sand castles, collect shells, make smores. Have a whole day of fun at the beach with your kids! Don't forget your sunscreen.
9. BBQ. What says summer more than bbq'ing? Get your friends together for a BBQ potluck and let your kids help plan and invite their friends, too.
10. Water balloons. Pick up some water balloons at the Dollar Store and let your kids have fun soaking each other and playing games with them.
11. Baking. What better time to get your kids in the kitchen with you then when they're home for summer break?! Try making a new recipe you've been meaning to bake and let them help!
12. Crafts. Get crafty with your kids this summer. There are so many online resources for crafting and so many cute ideas online. Get an early start on birthday gifts coming up.
13. Backyard water fun. Get the hose out, purchase a slip and slide, or get a new blow up kiddie pool. Target and K Mart have great selections of blow up kiddie pools right now. We recently purchased one for my son. It has the works and it was such a great price! This will provide hours of entertainment for your kids this summer!
14. Swim Lessons. Sign your kids up for swim lessons this summer! Places like the YMCA offer swim lessons at a VERY reasonable price and swimming is such an important skill for your children to have!
15. Back to school shopping. Get a head start on back to school shopping. When the weather hits 110 degrees where I live, the mall is my go to. Going to the mall doesn't mean I have to buy something but sometimes it's fun to just window shop, stop into See's Candies, and cool off!
What are your go to activities this summer? Leave us a comment and let us know!