The clock is officially ticking! I am well into my third trimester and my baby to do list is almost complete. I can hardly believe that my due date is around the corner, but I have learned well from previous pregnancies that sitting around wishing my baby would arrive results in … nothing! So, this time, I am committed to staying "busy" until my little one makes their grand appearance.
Busy, not in the sense of filling my time with non-essentials, but busy in the vein of keeping my days plugging along; an opportunity to enjoy these final days of pregnancy despite being very large and very slow.
If you, like me, are looking for ways to pass the time when your due date is near, here are a few productive, yet relaxing things to do!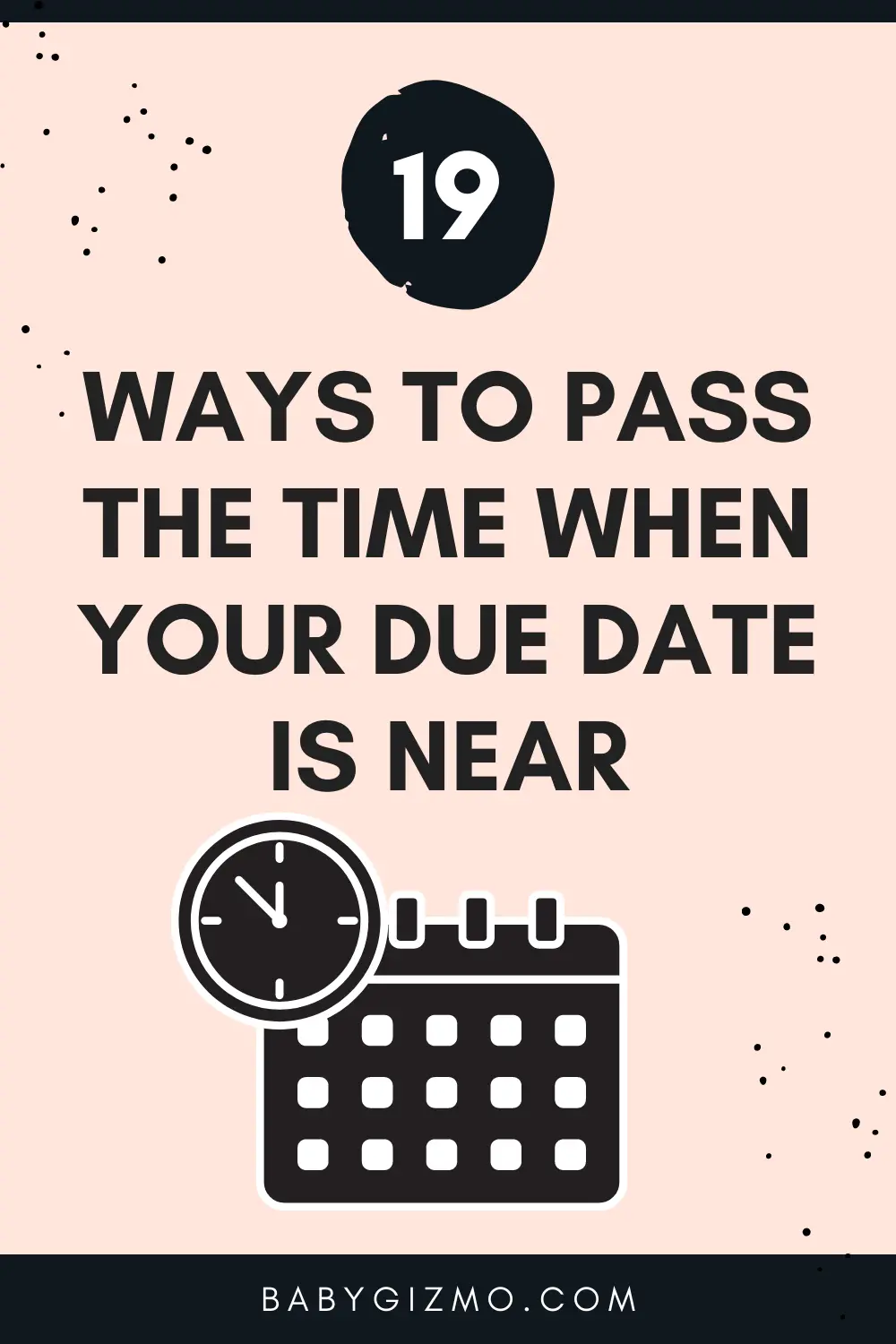 Complete the beginning pages of your baby book. I ordered this one recently and have a few pages to fill out prior to baby's birth. I plan to print some maternity photos for the cover pages too.
Review The Womanly Art of Breastfeeding. Although I have nursed little ones before, a refresh is definitely in order to reduce my postpartum questions like, "Am I making enough? Is this a good latch? What does this kind of baby poo mean?"
Mix up protein bars. I love having protein bars frozen and stored in the freezer for when I need a quick boost in the early postpartum days.
Lactation cookies! Another recipe you can prep ahead and freeze.
Create a birth playlist. I love building mine in Spotify.
Make and freeze padsicles. I'll share my recipe soon!
Order no-mess handprint and footprint pads. Cross my heart this will be the best $5 your spend.
Download a contraction tracker.
Schedule a girl's night out for your due date. If you have to cancel, they'll understand. If you don't, you still have something to look forward to.
Get your hair blown out and styled. No need to splurge on a full hair cut if you're not due for one, but you will feel so pampered having someone else fancy you up! Mine is booked for next Tuesday and I can't wait!
Write a letter to your baby to tuck in their baby book – include one from dad, grandparents, and siblings too if they want to participate.
Order The Wonder Weeks. It's a gem of a book!
Paint your nails. You can totally get pampered at a salon, but I have recently become obsessed with Dazzle Dry.
Go on a walk. Focus on some baby positioning lunges like these ones from The Miles Circuit.
Create a breastfeeding basket: nursing pads, water bottle with straw, hair tie, nipple cream, nursing pillow, granola bar, Kindle, burp cloths, etc.
Keep your car's gas tank at 1/2 tank at least.
Choose a life verse, motto, or quote for your baby.
Sleep all you can!
Take big siblings on a special date. Honor their promotion with ice cream or their first "coffee", take a casual snapshot of them kissing your belly, and let them choose a gift to give to the baby.