With less than a month until Halloween, (holy hell, how did that happen?) it may be time to start prepping your treats! Perhaps you love nothing more than stocking up on the Costco – size bag of chocolate and candy. Or, as seems to be the growing trend, perhaps you'd rather hand out an alternative to candy.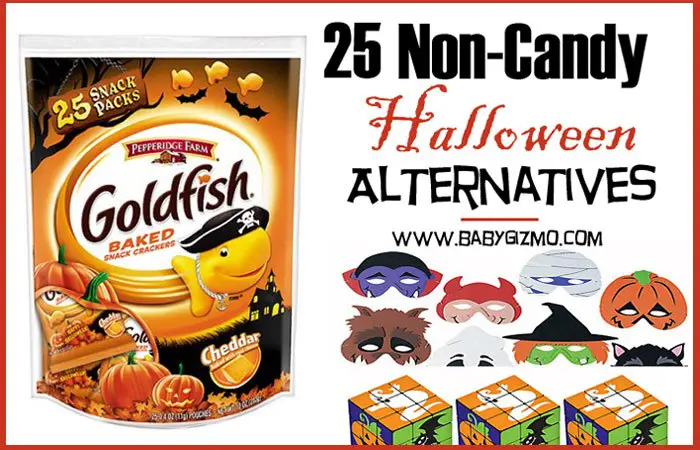 No, you don't need to be the dentist who hands out toothbrushes! Maybe one of your kids has a food allergy (check out the Teal Pumpkin Project), or you are trying to avoid excess sugar, or just maybe you're interested in trying something new. Perhaps your trunk or treat requires a non-candy option.
Maybe you're a teacher who is hoping to put together a goodie bag for your students without chocolate or candy. No one knows better than a teacher that kids around Halloween have way more energy than usual!
Whatever the reason, we've got you covered. Here are 20 great alternatives to candy as Halloween treats!
Think of Your Budget
Some of these options are very cost-effective, while others may be more of a splurge purchase. It, of course, depends on your budget and how many trick or treaters you expect. Some of these treats can be DIY'ed, which would more than likely really help stretch your dollar.
Buying in bulk is also a great way to get more for your money! If you've bought a gross unit of bouncy balls, for example, you can save them for party favors, stocking stuffers, or even for next year's Halloween!
Lip Balm
Play-doh
Halloween Masks
Stamps
Pretzels
Goldfish
Eye Patch
Puzzles