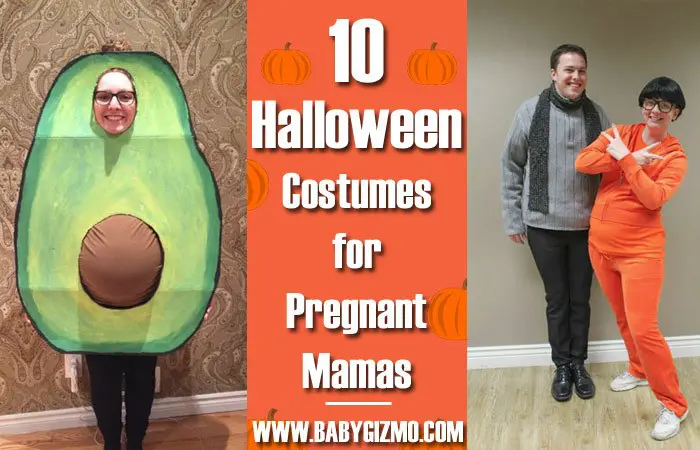 Halloween is coming up (where did September go??) and if you're pregnant, this is a great opportunity to have some fun with that bump you're forced to waddle around with every day. In case you don't already have something planned, here are 10 costume ideas for pregnancy: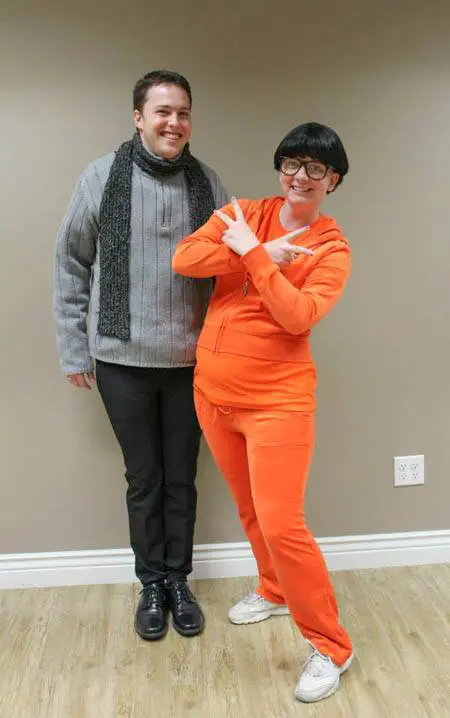 Vector, from Despicable Me: Yup, that's me. Those aren't pajamas; it's a warm-up suit (that I got from Amazon). My baby bump made the perfect imitation of his potbelly and thanks to a wig I styled into a bowl cut, and the glasses I borrowed from a friend, the look was a hit! My husband dressed as Gru and if we had had kids already, they would have been minions.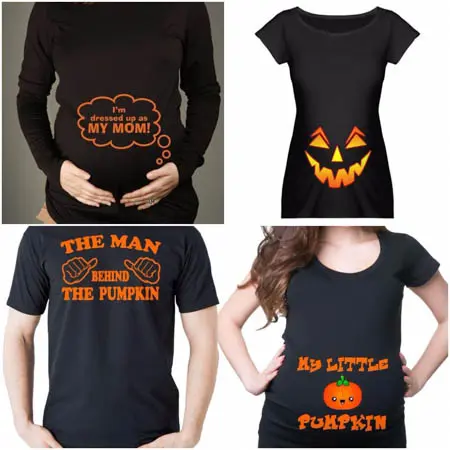 Simple, but cute: Some ladies just don't care that much about dressing up and instead focus on what costumes their kids will wear. So if you'd like to still be festive, these cute Halloween shirts are great.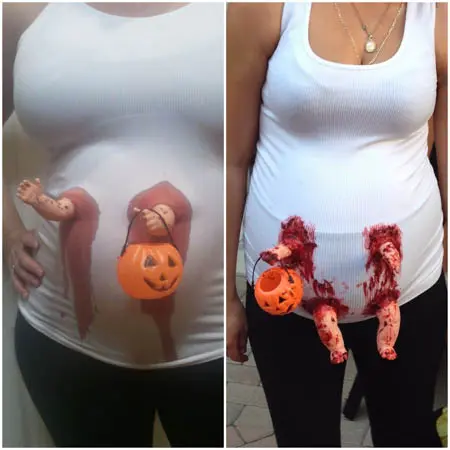 Zombie baby break out: This is terrifying and gross, but moms who love the dark, creepy side of Halloween might enjoy this fairly simple costume idea.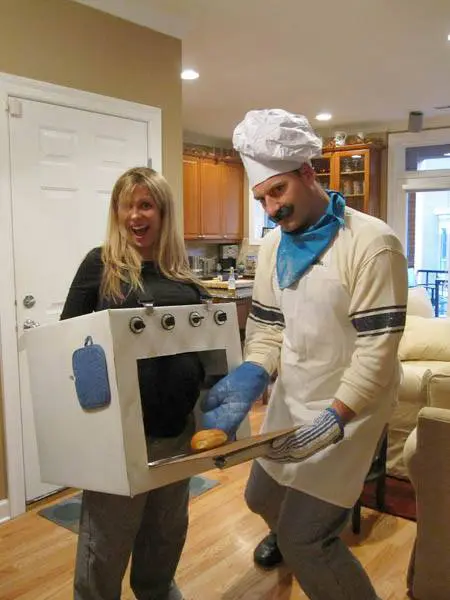 Bun in the Oven: Your husband can dress as the cook! If you have another kid, she could be a bread roll and you could write something like, "Bun #1" on it.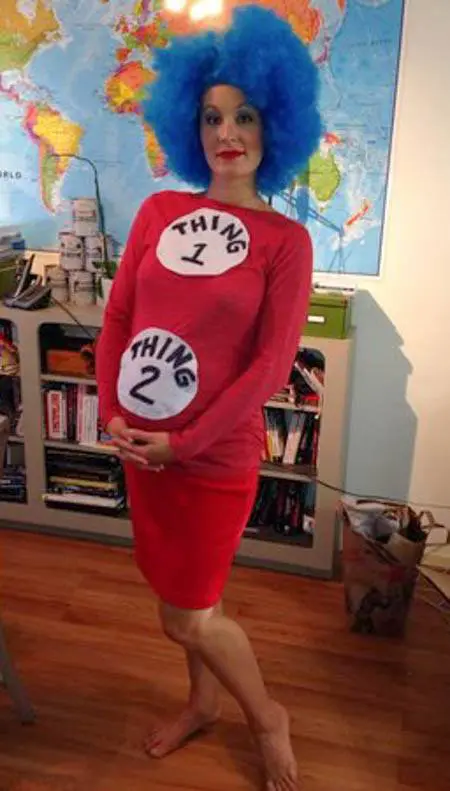 Thing 1 and Thing 2: Okay, how cute is this??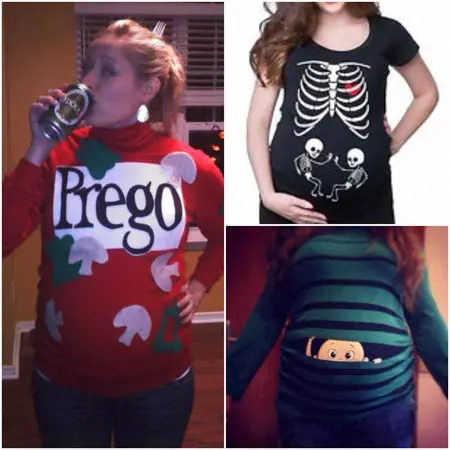 Announcement: It's always fun to use your costume as a way to announce to friends and family that you're expecting!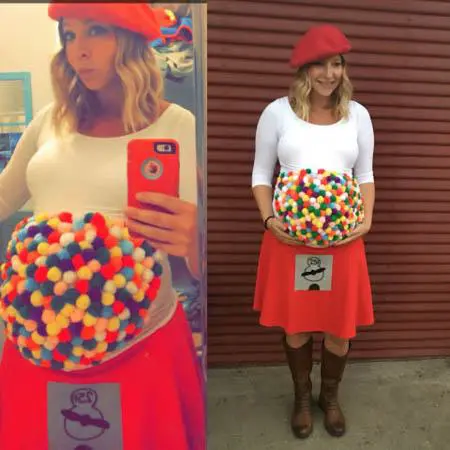 Gumball machine: This would be a fairly easy costume to make! Just have fun gluing on all those puff balls!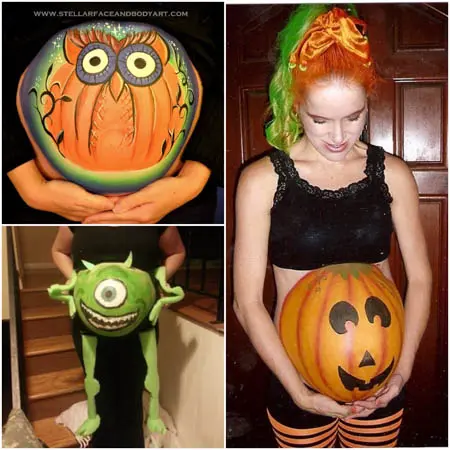 Belly painting: If you've got the artistic talent, why not just paint a cool design straight onto your bump and proudly display it? As long as the paint covered up my stretch marks, I think I'd be up for trying this!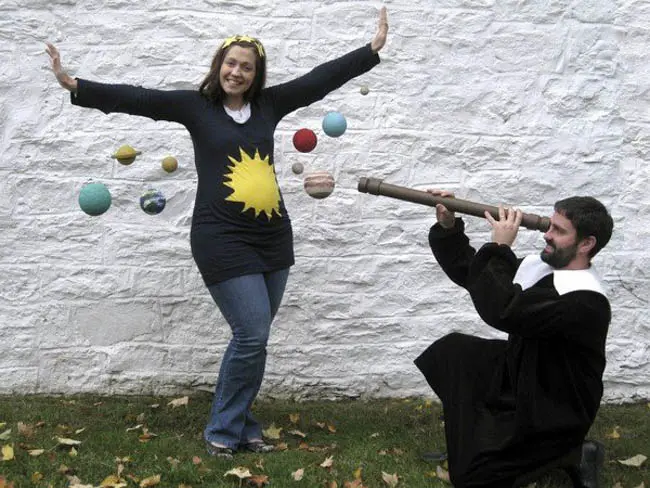 Sun in the solar system: Because the world really does revolve around you, right? Right.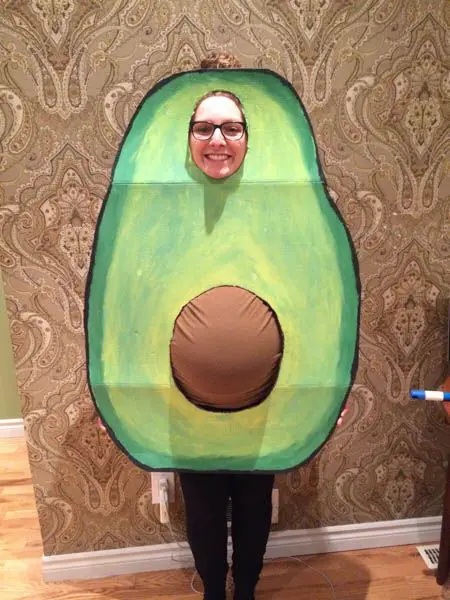 Avocado: I honestly have never seen this one before but it's pretty fantastic (and would be simple to create, as well).
How have you dressed up your pregnant bump for Halloween? Share your ideas with us!