When I was 12 I traveled to Great Britain on an ambassador trip with this group. I know it's thinking many, many years in the future for most of us, but if your children have the opportunity to travel overseas — make it happen! Gaining a global perspective through travel has immensely impacted my life for the better. I only hope my children will be able to have similar, life-changing experiences.
Since traveling across the pond I've retained a fascination with all things British. I love the idea of royalty, the accents, the home cooking, the historical significance of Britain over the centuries. So, it only seems natural that now, as a mama, I've got a wee bit of love for British baby names.
Today, I wanted to share a few of my favorite baby names inspired by Great Britain — aren't they just brilliant!?!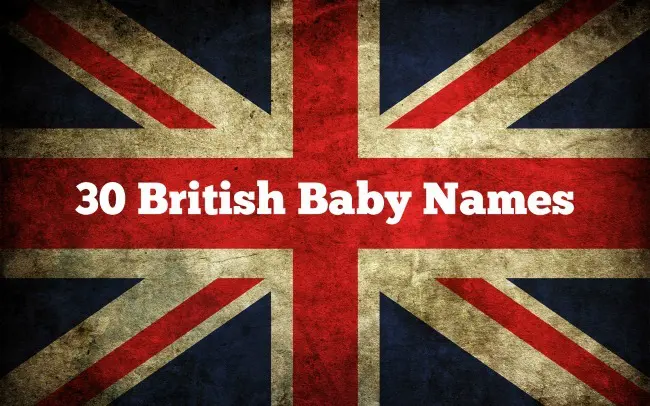 British Boy Baby Names
Alastair /// such sophistication … often credited to the journalist Alastair Cook.
Archie /// a British top 20, but not quite as popular here in the US.
Augustine /// a bit old-fashioned, but wouldn't "Gus" be the perfect nickname?
Callum /// give your little boy a Scottish flair.
Charles /// Prince Charles has such a timeless name and I adore the nickname "Charlie."
Derby /// a city in the East Midlands region, definitely a different and unique name to consider.
Duncan /// another Scottish name and with all the clans your surnames turned first name options are bountiful.
George /// name your little one after a future king.
Graham /// this was our tour guide's name when I traveled to Britain and I've loved it ever since.
Lennon /// a nod to England's musical great.
Leo /// a name held by many popes and perhaps now, your son.
Lewis /// there are so many English writers that can spur baby names, Alice in Wonderland's Lewis Carroll being one.
Piers /// connected to the name "Peter", just a bit more sophisticated.
Rex /// with the feel of "Max", just more regal.
Rhys /// the traditional Welsh spelling makes this name standout.
British Girl Baby Names
Beatrice /// another ode to the royal family, Princess Beatrice of York.
Bristol /// a city in Southwest England.
Bronwen /// or Anwen, both lovely Welsh names.
Bryony /// a climbing vine indigenous to Britain, I love Ivy, Clover and Rose as other English garden names.
Carys /// common in Wales, not so much here … pronounced ker-is.
Cressida /// just one of Shakespeare's amazing names, find more here.
Elizabeth /// so many queens have had this traditional name and the nicknames are endless.
Freya /// I see this one on the rise here in the US, it's so pretty.
Gemma /// a popular 1980's British name, it's becoming popular again … as is the spelling "Jemma."
Imogen /// another British classic.
Iona /// a small island off the coast of Scotland.
Kate /// our dear Kate Middelton will no doubt give a rise to this simple, beautiful name.
London /// a perfect name to recognize a perfect city.
Pippa /// Kate's sister, Pippa Middelton, has given me a love for this classy, unique nickname to Phillipa.
Sterling /// I suppose this could be a boy name too, but truly beautiful for a little girl named after the Scottish city.
What British names do you love? Does your child's name have a non-US origin?