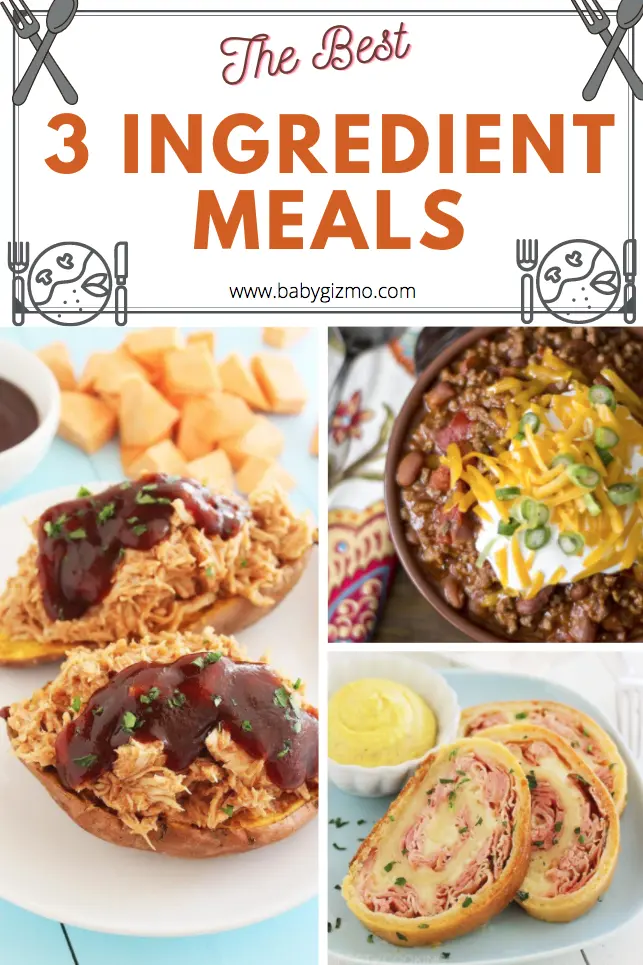 Listen, I'm no top chef. Sure, I binge watch the show every chance I get but despite all my watching, it still hasn't turned me into one. I prefer my recipes to be easy. That's why I've rounded up some easy three ingredient meals for you today. That's right, THREE ingredients only.
Stuffed Sweet Potatoes. These guys are stuffed full of BBQ pulled chicken. You're welcome. Just add sweet potatoes, bbq sauce and chicken to your grocery list and you're ready to make this!
Skillet Chickpeas. Tapas style. Chickpeas, spinach, oil, could that be any easier? This is a perfect healthy snack option you can whip up on the fly.
Black Bean Soup. Black beans are my favorite kind of bean, the healthiest, and packed full of protein. Black beans, chicken broth and tomatoes make up this soup but you can use veggie broth instead and add the toppings of your choice.
Baked Ham And Cheese Roll Ups. This is like the classy, adult style version of what you pack in your kids' lunchboxes. Ham, cheese, bread, couldn't be more simple!
Chili. Ground beef + chili beans + tomatoes. I love a good hearty chili and this one is filling even though it's so simple!