About a month ago, I wrote a post naming 7 great hairstyles for busy moms. In response to that post, Tami of This Mom's Delight wrote, "This busy mom has shoulder length hair. Give me some ideas, pretty please!"So, for Tami and any other moms with shoulder length hair, I write this post.
Here are 5 great hairstyles that will work with your beautiful hair.
Half up, Half down.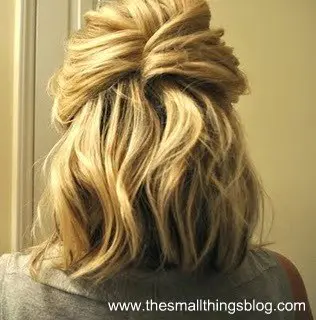 The tutorial for this style, which is a half-up, french twist, can be found here on The Small Things Blog. For this style, you'll just need some bobby pins and curled hair. That's it. This style is not only simple, it's also incredibly versatile, serving well for a night out on the town or a day lunch with girlfriends. As a note, this blog's author has shoulder length hair, so be sure to follow her blog for more great styles.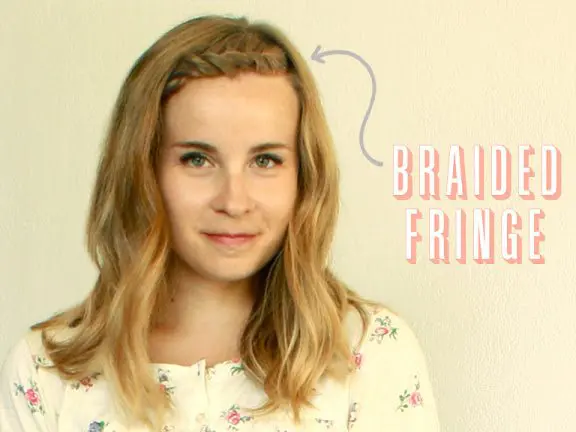 This style is called the braided fringe and it's by Uber Chic. It's not really a braid. It's a twist, a simple front two strand twist. This style is performed on curled hair, but it can also work on straight and naturally curly hair. It can be worn with your hair up or down.
Hair wraps.
Hair wraps are not a hairstyle, I know. But as I mentioned in my last post, they are a great hair accessory for busy moms. They are fun, colorful, and easy to do. This tutorial can be found on More Design Please.
Low buns.

This style is called "Hot Crossed Buns" by The Beauty Department. It involves a french braid, some styling product, and pins. That's easy enough, right?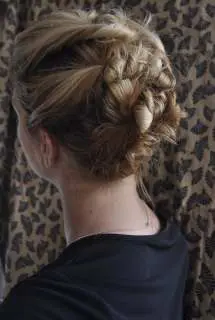 Who said that only long haired ladies can master the "up-do"? Who? No one. That's who. With shorter hair, up-dos may seem like more of a challenge, but in truth, they're easier since you have less hair to work with. This twisted style by Hair Romance reveals but one style that you can do with your hair for a more formal occasion or even a less formal occasion like a date at the park.
Thank you, again, Tami, for your comment! I hope these styles have left you feeling hair-inspired!