There's nothing like wrapping a child up in a big, cozy hooded towel after a bath on a cold winter's night. That's why hooded bath towels make great holiday gifts. Unfortunately, as my boys have gotten bigger I've learned that while large hooded bath towels for toddlers abound, it's hard to find large hooded towels for bigger kids. That's why I've done some of the legwork for you and rounded up five great, kids hooded bath towels for kids. All prices are online prices and may vary from in-store prices.
1. Pottery Barn Kids Animal Bath Wraps: I've always loved Pottery Barn towels and these hooded towels for kids are some of my favorites. These adorable kid towels are large (50″ wide by 27″ long), super comfy (they're made out of cotton velour with a cotton terry reverse), and have realistic details like embroidered eyes, velour appliques, and piped edging. My boys have the navy shark (which has a fin) and the lion (complete with a long tail), and they absolutely love them. You can also get a koala, a unicorn, a fox, or a lighter blue shark. Plus, they can be personalized! (regularly $39.50)
2. TheCroco Premium Hooded Towel: These adorable kids bath towels are super fun! It is made of 100 percent cotton and measure 49″ wide by 28″ high. You can also get this towel a variety of colors, animals and even a princess one.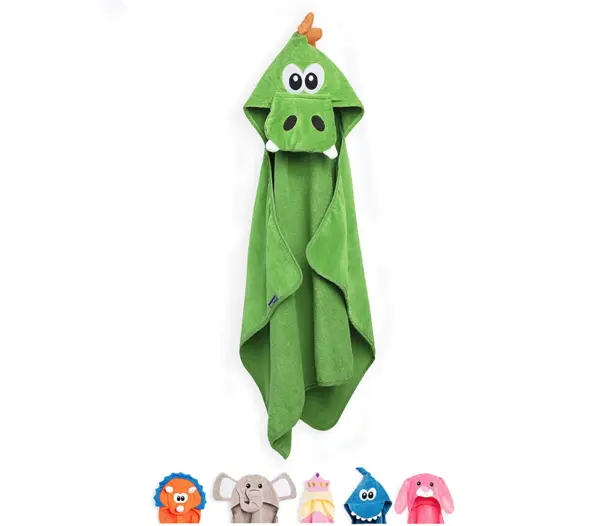 3. Lands' End Kids' Hooded Towels: These hooded towels are 54″ wide by 27″ long and made of 100 percent cotton. They come in fun designs including a pirate, a mermaid, a whale, a princess with a crown hood, and a super hero. They can also be monogrammed. (regularly $44.50)
4. Premium Kids Hooded Bath Towel for Girls: Sometimes kids as they grow want something a little more subtle than animals and princesses. That's why this adorable hooded towel is perfect! It's made of organic bamboo and measures 49″ wide by 27.5″ long and are appropriate for kids up to 55 lbs. The designs are super cute too!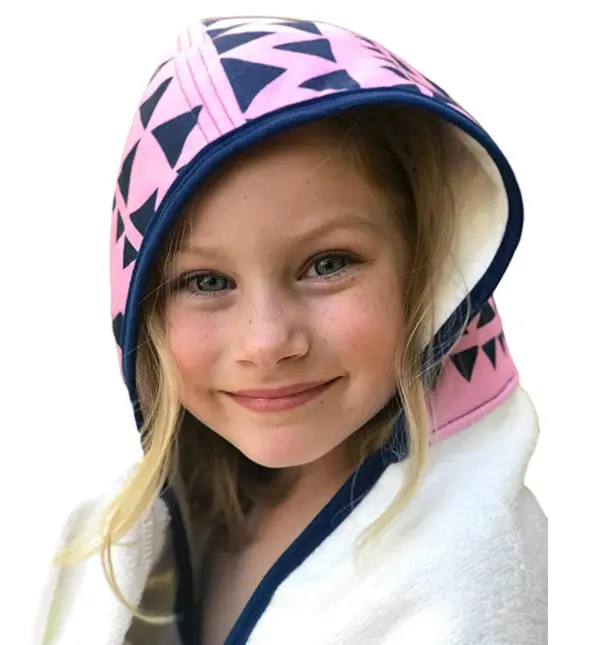 5. Wowelife Whale Hooded Towels: These affordable 100% cotton, hooded towels, available on Amazon come in a wide variety of designs to suit any child's taste from crocodiles to pirates to dolphins. The towels are large measuring 50″ wide by 30″ long.