The carefree days of summer are over and we're all falling back into the school year routine. So much of it is wonderful. I love the pace and predictability of each day. It gives us all fair expectations and helps keep order. Plus, kids tend to thrive when they have a schedule to follow. What I don't like is missing out on the things my kids are doing when they're away at school. The "mystery hours" I call them.
I know they're in good hands (love our teachers!), but seriously, what are my kids saying, doing, and learning when we're apart? I'm a curious mama!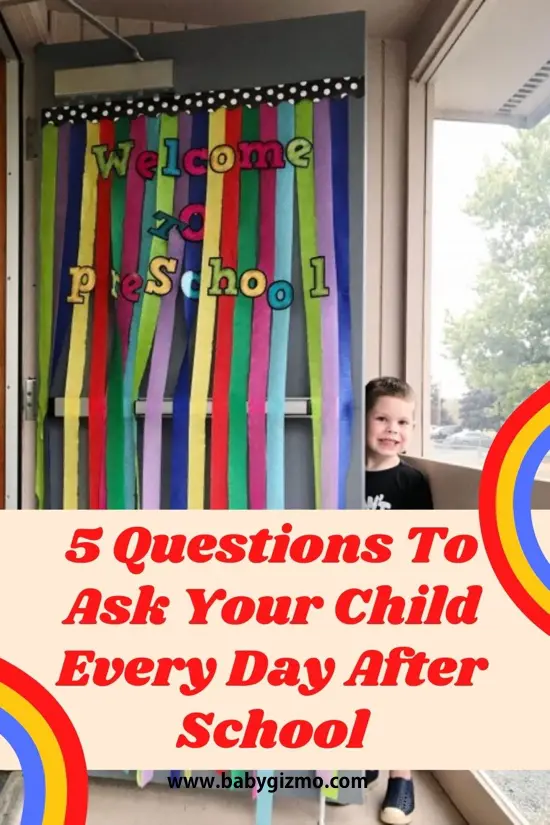 Last year I fell into the default question of, "How was school today?" on the drive home. Sometimes I'd get a quick highlight, other times, a simple, "It was good!" but rarely any detail. I want details!!! Not only because I'm curious, but because I want my kids to be able to articulate little things like the specifics of an art project as well as the big things, like how relationships with their classmates are growing.
To encourage more meaningful chatter about the day's happenings, I'm aiming to ask my kids these five questions every day after school …
What assignment or project did you work really hard on? Cover the basics first! I want to know what they're learning so I can help practice at home and positively reinforce their efforts.
Who were you kind to? Tell me about it. Kindness matters big time and if they know I'm going to ask, I hope that will encourage them to go out of their way to embrace kindness opportunities when they're in class.
Who was kind to you? Tell me about it. I know I'm not the only mom talking about ways to be kind to others. When someone is kind to my child, I want them to acknowledge it and be thankful!
Tell me an interesting fact you learned? Facts are so fun! My kids love memorizing random little tid bits of information and then sharing it. It often leads us to the library to check out books and learn even more about a particular theme. I love that!
What is something new or brave you tried? Tell me about it. This is a question I should ask myself daily too! Sometimes it is easy to become complacent. Whether it's a new food at snack time or taking advantage of speaking in front of the class even if it made them nervous, I want to hear about it and encourage them for being open to new experiences.
What questions help spark meaningful conversations with your kids after school? I'd love add to my list and keep a little chat pack in the care for the drive home each day!