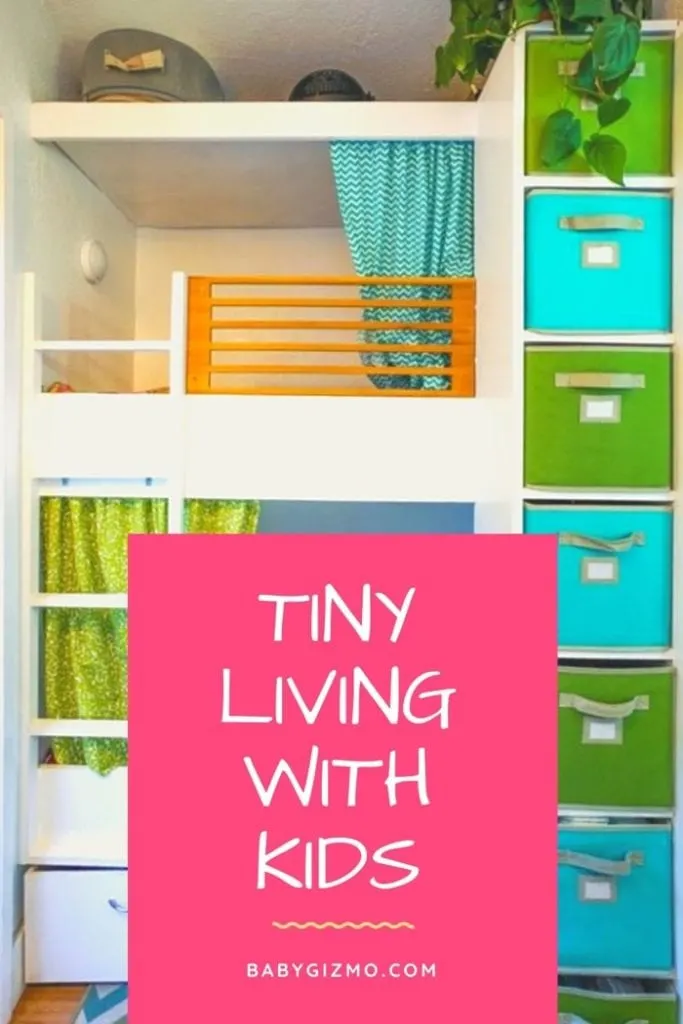 As I spent yet another morning folding laundry, doing dishes, and picking up toys I couldn't help but dream of what life would be like in a tiny house. Easier, right? Simpler?
Cue the angel's song … I think a smaller space sounds pretty heavenly!
Of course, I know tiny living comes with its fair share of headaches, but there is no arguing, less space means less mess! Or, at least, less square footage to clean when it does get messy.
But, is it realistic to live in a tiny home WITH kids? These families sure make it look possible! I'm in love with some of their ideas! Take a peek at these tiny houses built with kids in mind …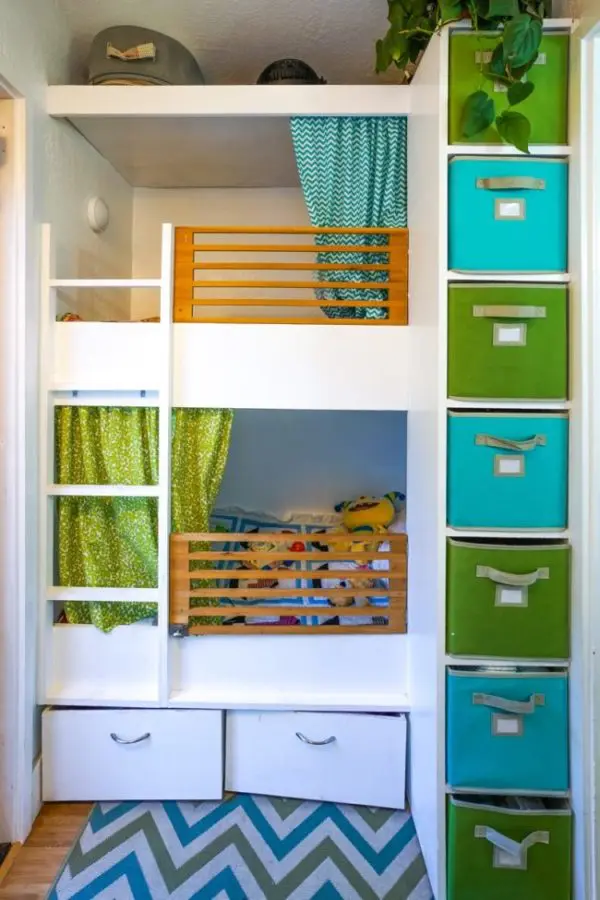 Macy Miller designed her tiny home to accommodate her family of four AND a great dane! I love this cozy bunk bed and storage set up. See more of the Miller living space here.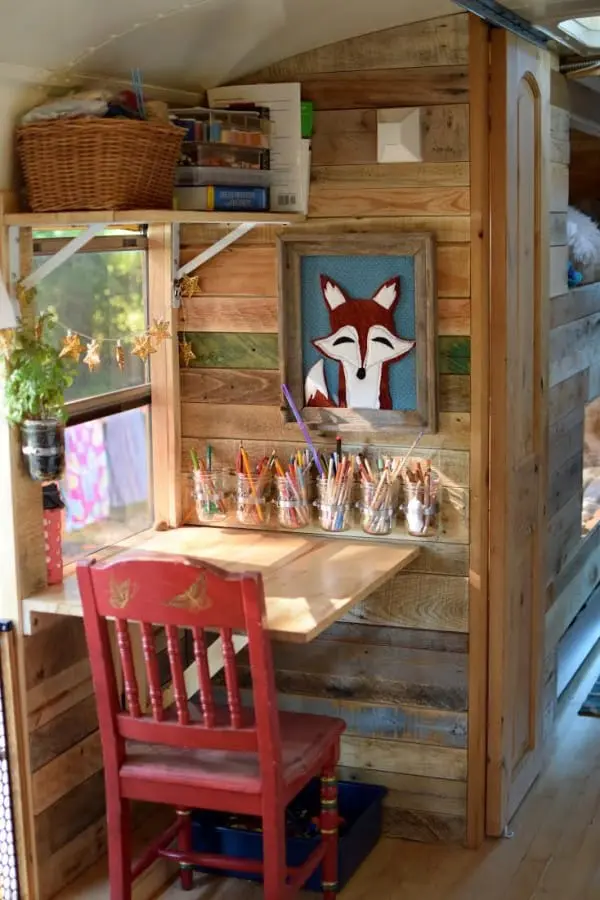 The 6-person Szymczak family converted an old school bus and lives tiny while homeschooling. I love the art station they incorporated into their home. See more photos of the Szymczak home here.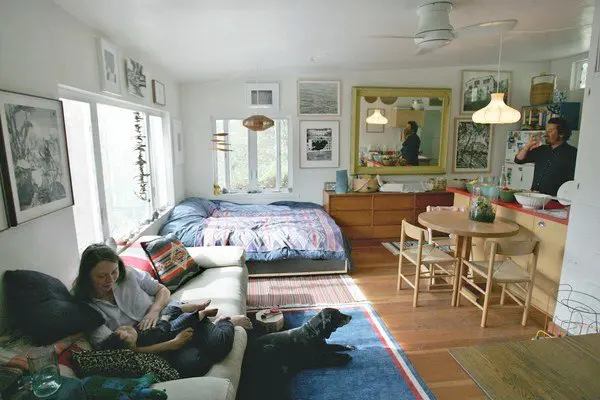 Cosleeping makes this 380 square foot home function well. You can read more of the Breslin/Condor family's story – it's inspiring!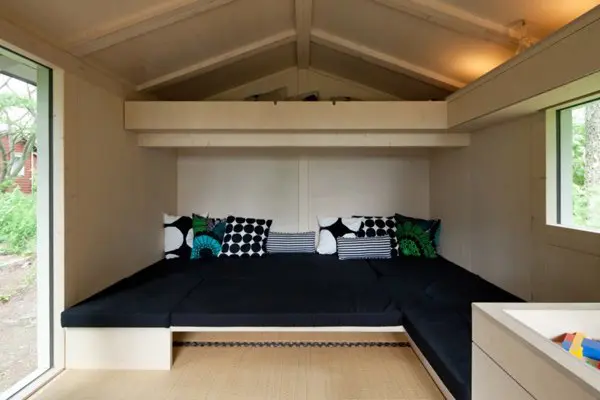 Designed for a Finnish family of four, this tiny cottage is quaint and cozy!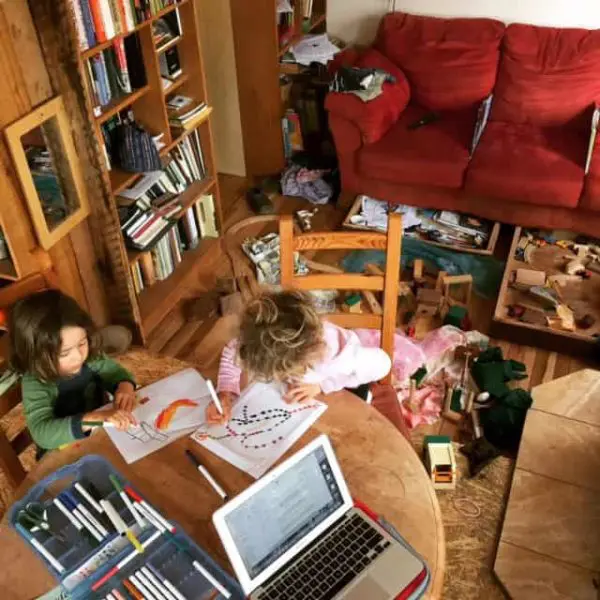 Homestead Honey chronicles the journey of a family of four in 350 square feet. Mom, Teri, has great insight for those thinking about living small. In the background of this photo I love the smart storage of toys under the couch!
Eager to learn more about tiny houses for families? I learned so much from these articles:
6 Tips For Living in a Tiny House With Kids