My family had never watched the How to Train Your Dragon movies, but after catching a preview for newest one, I decided we had to see the first two because the new one looked pretty good! So, we introduced my daughter to How to Train Your Dragon, and we squeezed in a screening of the second movie just in time to be able to catch the opening night screening of How to Train Your Dragon: The Hidden World. Here's my movie review.
This film picks up one year after How to Train Your Dragon 2 ends. The dragon-riders of Berk have made it their mission to rescue captured dragons and bring them back to Berk, which has become overrun with dragons. Unable to hide their way of life, the city has become the target of the greatest threat that the citizens of Berk have encountered to date. In response, they leave their home and seek a mythical hidden world known to Hiccup only through stories told to him by his father when he was a boy. This decision plays directly into the hands of Berk's enemies putting their beloved dragons in danger. Hiccup's leadership skills and his friendship with his dragon Toothless will be put to the test as he and his friends fight to win the day.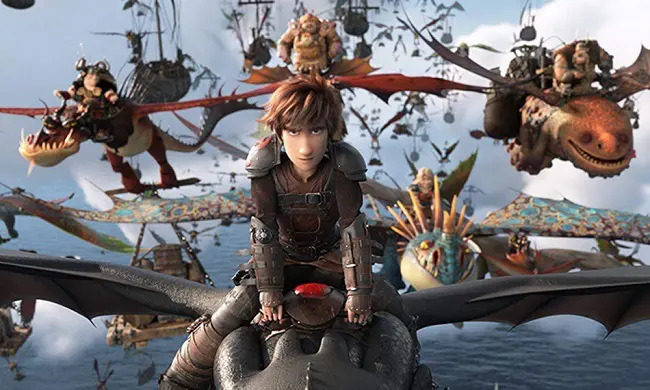 What did my family think of this movie? The seven-year-old proclaimed, "That was really awesome!" The husband said, "They did a very a good job. A good finish to the trilogy." I enjoyed it, too—and unlike the second movie (which is the same length), I didn't spend it looking at my watch wondering how long I had to wait for it to be over. I'd love to tell you my daughter's favorite part, but I can't because, as usual, she's full of spoilers. Her least favorite part was all the dragon kidnapping, which is rough, it's pretty much the goal of the bad guys.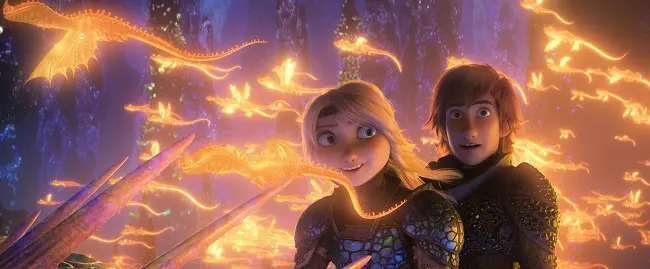 So, how old should you have to be to see this movie? My daughter says six years and up. Common Sense Media says ages seven and up. If you've never checked them out, they have the opportunity for parents and for kids to vote on age recommendations for movies, too, and at the time of this writing, parents are saying this movie is suitable for kids ages seven and up, and kids are saying ages nine and up.
My husband and I agree with the kids (his recommendation goes even higher at ages ten and up). This movie skews older. There's a lot of fighting (Vikings, duh), but the bad guy fights especially dirty, and the beloved main characters spend the bulk of the movie in life-or-death danger. The theme of loss in this movie is tough for little kids to comprehend. It is, however, pretty intense: this is the first movie my daughter has ever cried at—and we've seen just about every Disney and Pixar movie ever made, so the child knows sad animated films.
We haven't read the eleven books by Cressida Cowell that inspired the movies, but this was a fitting end for the film trilogy. If you're thinking about going to check out the movie, I'd definitely stick with the seven and up minimum Common Sense Media suggests, but personally I still lean towards older elementary kids. That being said, if your kids are the right age, take them. They'll learn a lot about what it means to be a good friend and leader and get to see a fun adventure film while they do it.